Believe it or not, spring is just around the corner. Are you ready for springtime decorating? We've got some ideas for creating a refreshing, designer look–and it's so simple. Take a look at some of our tips for springtime decorating, and watch as the transformation revitalizes your home and your life!
Fun Florals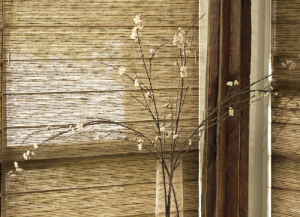 What does spring remind you of? If you're like us, you think of fresh air, blooming flowers, and an overall feeling of rejuvenation. We find ourselves spending more time outside and are preparing for the long-awaited summer weather. Nature is so wonderful during springtime. Why not bring outdoor elements into your home? Flowers are an easy, fun way to incorporate nature. The great thing about using flowers in springtime decorating, or any season, is that they revitalize your rooms with soft pops of color. Incorporate budding branches, like lilacs, or a vase of pink tulips into your springtime decorating for an uplifting accent.
Refresh Your Walls
Consider springtime to be a fresh start. The winter weather is slowly making it's way out, and soon we'll see sunny, warm days. Springtime decorating can be your fresh start! One great way to "start new" in your home is to change your wall colors. New seasons bring new colors. This year, it's called "Greige," a gorgeous blend of two of the most popular neutrals: Beige and Gray. The warm, inviting neutral creates a fresh look with modern appeal–everything we need for springtime decorating. Do you love Greige? Is there another color you've been wanting to try? Now's the time. Embrace what you love and revamp your space with hues that you bring you joy!
Enjoy the Natural Light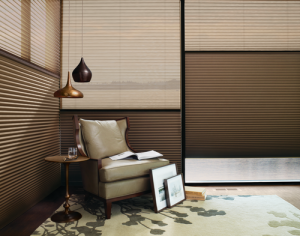 As winter weather starts to disappear, we find ourselves waking up to brighter mornings and enjoying the sun later in the evenings. The natural sun is great, but too much light can ruin your home's environment. When it comes to your springtime decorating, consider your lighting, too. Soon enough the sun will be bright everyday, which puts your valuables at risk of being damaged from UV rays. The harsh glares will make your rooms hard to enjoy. Don't deal with problems from the sun…find the right window treatments and gain control over your light. Transform the harsh rays into soft, filtered illumination–a perfect glow to complement your springtime decorating.
Tidy Up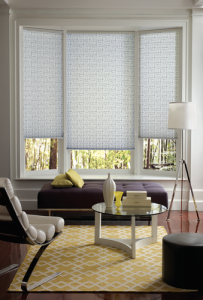 Minimalist design has recently become one of the most popular design trends. By taking away unnecessary elements, you're left with a clean, modern look. It's can be overwhelming to be surrounded by too much "stuff." When you start springtime decorating, take a step back and look at everything in your home. Ask yourself: Do I need it? Have I used this in the last year? Does it bring me joy? You certainly don't want to get rid of a sentimental object or something you use quite often, but you are sure to find items in your home that just take up space. By decluttering your home, you will completely refresh your environment.
Springtime Decorating: Time to Refresh
Fresh flowers, warm air, the bright sun…embrace the changing season and all that it brings. Your springtime decorating should revitalize your home and your life. Enhance your environment with gorgeous lighting, soft colors, and an entirely transformed atmosphere. Are you ready to decorate? Do you need advice? Contact our team at Skyline Window Coverings. We'll give you design tips and springtime decorating ideas.