As winter dwindles away, we start to prepare for warmer weather. Soon it will be nice enough outside to open your windows and let a refreshing breeze fill your space. One great way to bring in fresh air is with sliding glass doors. But, with winter temperatures still present, you need a way to cover sliding glass doors to control your home's environment. Glass doors are much like large windows; you don't want to keep them bare. If you're looking for ideas, we have them! Check out some simple solutions and amazing benefits for your doors.
Environmental Control
When you cover sliding glass doors, you're doing so much more than simply blocking off light. Having bare glass doors is the same as having a large, bare window. The light that enters your home is harmful. The UV rays can fade your furniture and decor. Imagine sitting in a room with uncontrolled light…it's too hot, overwhelmingly bright, and the entire outside world can see inside your home.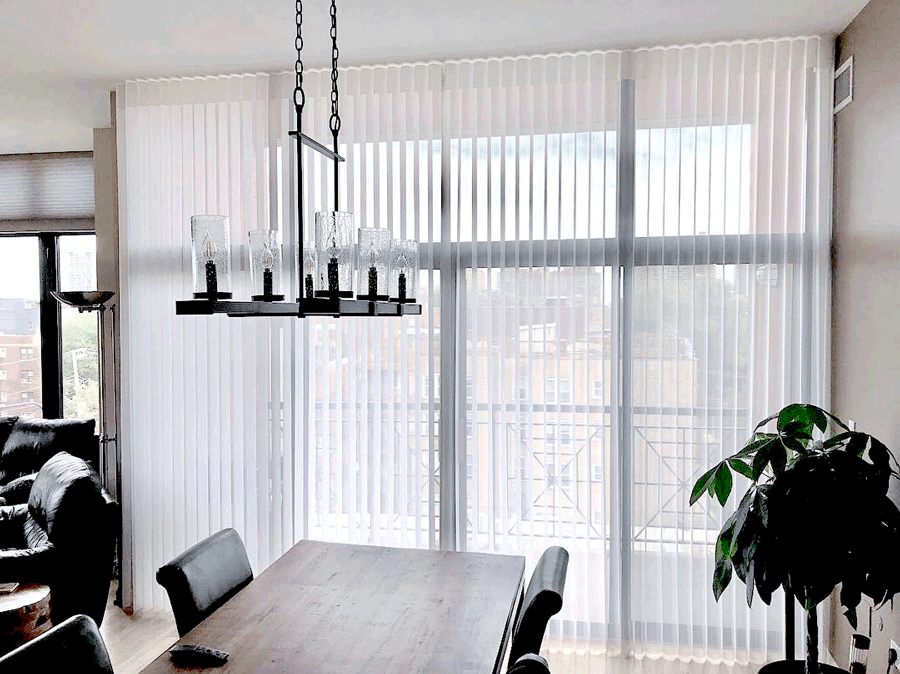 Cover your home's doors for the ultimate control over your environment. With options like Luminette Privacy Sheers, you can control the amount of light that enters, as well as the level of privacy, and the classic style will add designer appeal. You will completely transform your home.  
Convenient and Functional
If you have glass doors, you know how easy they are to use. When you want fresh air, you slide them open. Do you have a pet at home that loves to go outside? You probably open and close your doors countless times a day. You won't lose the incredible function when you cover them. Using wand control, you can adjust your window treatments however you'd like with a simple push or pull. Open, close, or rotate to control light and privacy.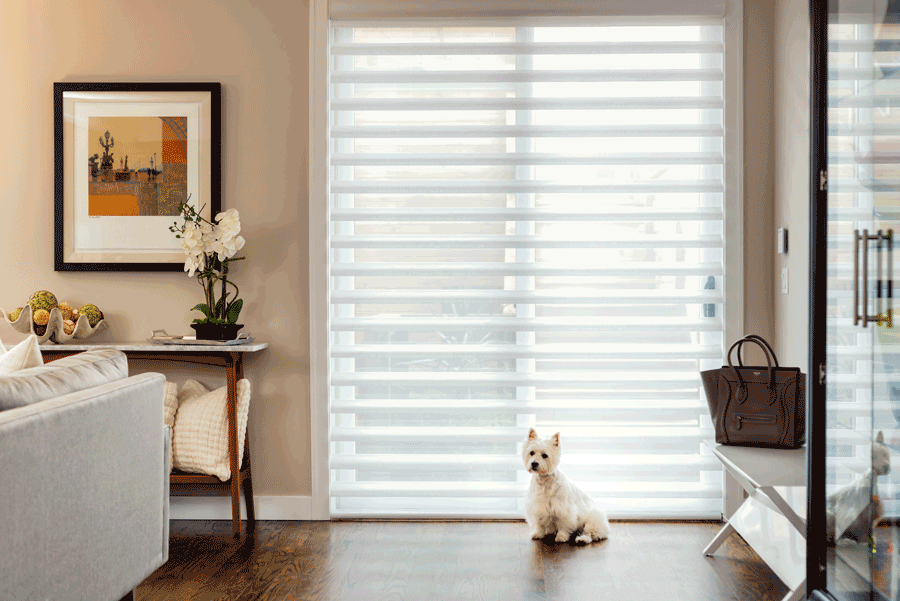 Or, add automation to your glass door window treatments. PowerView automation will let you control your coverings with the touch of a button. Do you want your glass doors to be uncovered in the morning, but shut by the time you get home from work? Set up a personalized schedule. Not only will you preserve the great function of glass doors, you'll add even more convenience to your routine.
Designer Style
If you've been thinking that it's time to cover sliding glass doors in your home, consider all the benefits. You gain control of your home's environment, make your daily routine a little easier, and you also get incredible style. With our large selection of Hunter Douglas window fashions, you will cover sliding glass doors with gorgeous fabrics and colors that will match your home's decor.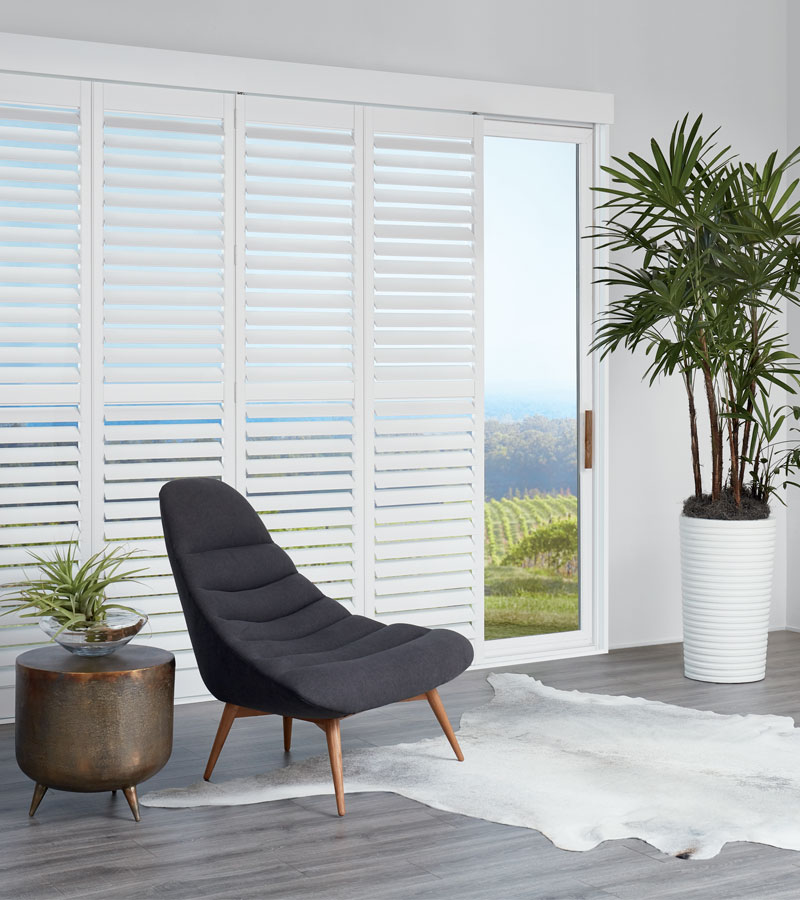 Consider using different window treatment options for a stylish design, like coordinating vertical and horizontal shades. No matter what looks you love, there is a perfect option to cover sliding glass doors in your home.
Cover Sliding Glass Doors: Enhance Your Home
Your home is a place of comfort. You deserve complete control over your ambiance. Whether you're looking for energy efficiency, privacy options, or light control, you can cover sliding glass doors with function and fashion. Are you looking for ideas for your window treatments? Is there a certain style you've been wanting to incorporate into your home design? We're here to help. Contact our team at Skyline Window Coverings for a free, in-home consultation. We'll walk you through gorgeous styles and amazing features. Let's get started.