Sleek style or thermal insulation; you usually have to pick just one. But, not anymore. Our newest energy efficient shade is bringing the best of both worlds into one design. We see a range of temperatures throughout the year, which is why energy efficiency is important to include into your home design. It'll even save you money! And, you don't have to compromise the style of your home.  You can get the chic, low profile look of roller shades, combined with the insulating properties of cellular shades. Let Sonnette shades transform your home with their style and function. Here's how.
Roller Shades & Honeycombs: Dream Duo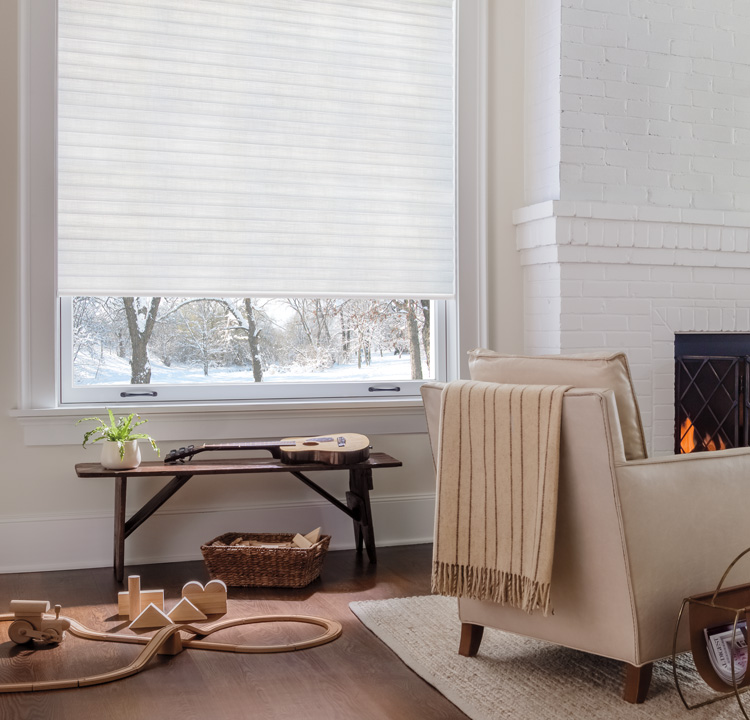 Hunter Douglas' innovative designers have taken the clean look of roller shades and combined them with the energy efficiency of honeycombs. This sought-after energy savings is changing window design. Sonnette shades feature a rounded cellular design to help you maintain a comfortable home environment year-round. They function with the simplicity of roller shades and outfit your windows in a sleek, clean style.
Say "Goodbye" to Common Issues
Choosing the right window treatments for your home can seem difficult. Luckily, Hunter Douglas creates their treatments with innovation and function in mind. Homeowners need solutions for common issues caused by bare windows, but they also need incredible style to match their design. Here's what can happen without the custom solutions you deserve…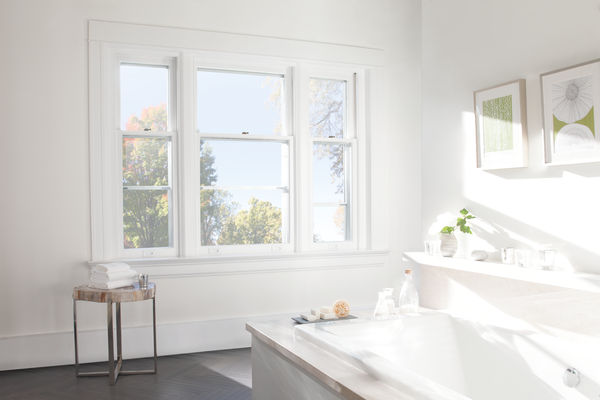 Is there a room in your home that looks like this? The wide open windows give you a direct view outside, which might seem great, but is it worth all of the issues? You may have a beautiful view, but chances are, you tend to avoid this room. The sunshine is too intense to sit comfortably in this space, making you squint to see. The temperature has to be unbearable. Did you know that UV rays can damage your furniture? Plus, when night comes, there will be little to no privacy in this bathroom–neighbors will have a direct view!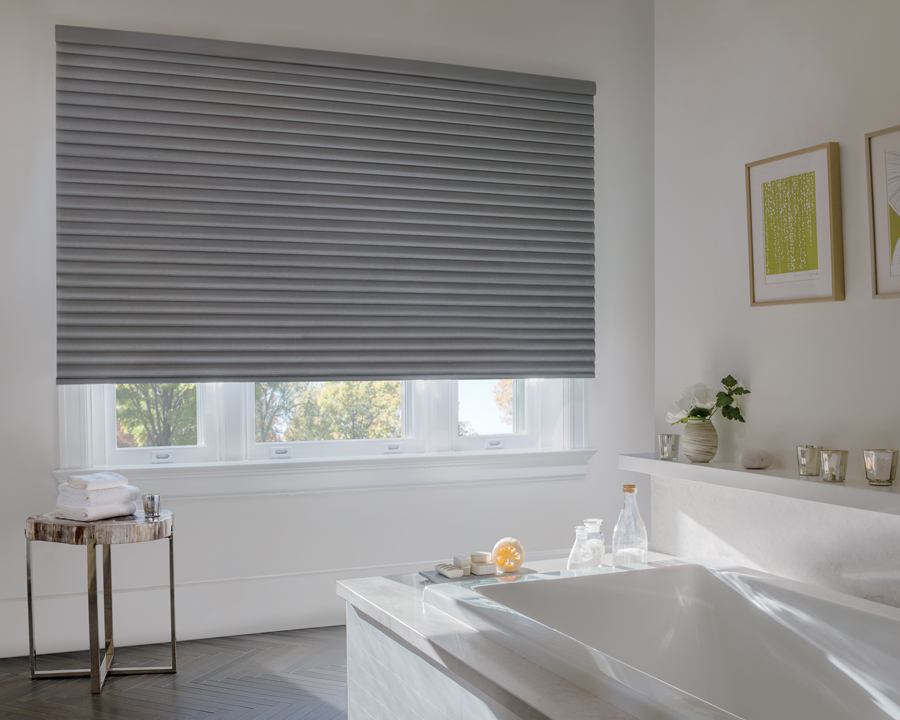 Don't worry about these issues, because we have a solution. You deserve a comfortable, private, stylish home. Sonnette shades will give you everything you need to enhance your space's style while protecting your comfort & privacy. The beautiful fabrics have a breathtaking effect when closed. The shade will keep out the direct sunlight, leaving your room free of glare and UV rays. And, no more worrying about privacy. Control is right at your fingertips. The rounded cells help to maintain a steady temperature, no matter the season. You'll keep your view while enjoying the benefits of Sonnettes. Say "hello" to simplistic style & energy savings!
Experience the Difference with Sonnette Shades
Sonnette shades bring together the simplistic operation of roller shades with the energy efficiency of honeycombs, all combined with gorgeous styles and fabrics. This brand new shade is going to change home design, helping homeowners save money. Do you want to see what Sonnettes can do for your home? Let our team of expert designers show you. Contact us at Skyline Window Coverings for a free, in-home consultation.