We love keeping you informed about the latest & greatest features in window treatments. And today, Skyline Window Coverings would like to highlight a newer operating system that includes wand motorization right at the window. Keep in mind that each window must be equipped from the start with this simple feature in order to fully appreciate its function. But, we think it's worth it! Take a look…
Let's Learn How It Works
Let's begin with the basics: Wand motorization is available at each individual window with the "Soft Touch" system. The wand is connected to the window shade by a simple magnet and hangs along the edge. This way the wand is up and out of the way. With a gentle tug–up or down–you can direct your blinds to adjust to your preferred setting.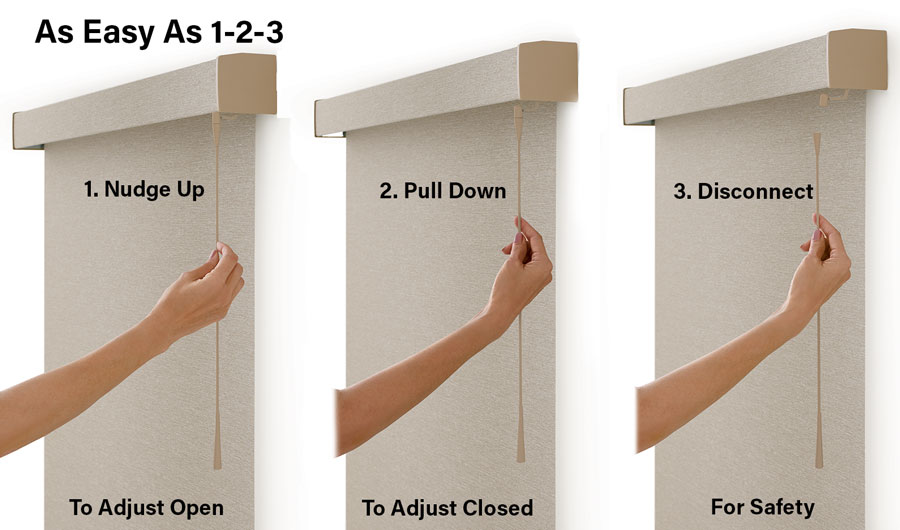 In addition, because we are always thinking of ways to improve your window treatment experience, the wand detaches if it's pulled too hard. Safety first! 
A Close Encounter 
Now, let's take a closer look. If wand motorization is meant to be effective and easy to use, it must be sophisticated, right? Placed along the edge of the window shade, the wand is sleek, virtually unnoticeable and easy to reach. As you can see, SoftTouch® Motorization adds convenience and elegance.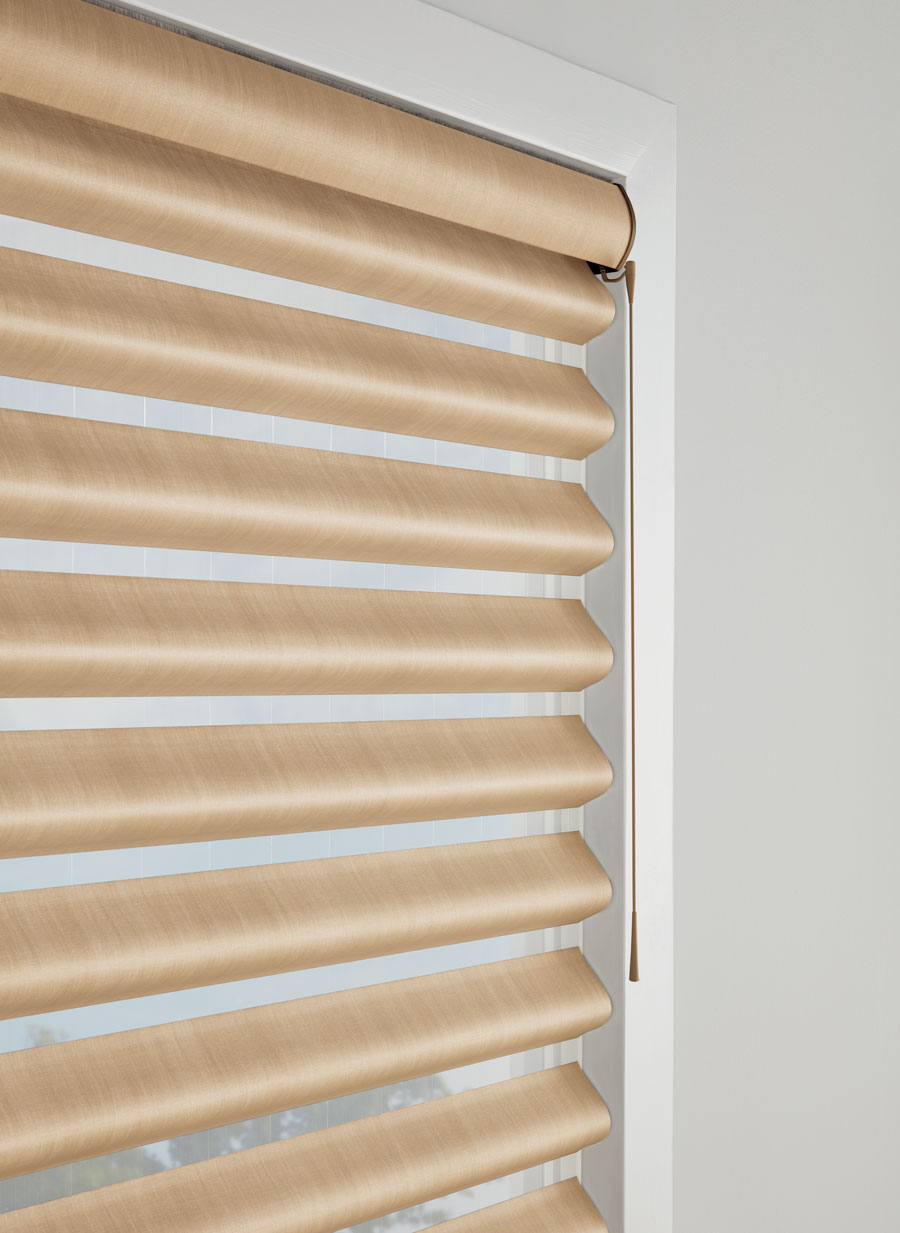 Furthermore, you'll fall in love with our neutral palette of colors allowing the wand to blend seamlessly into the background, taking nothing away from the beauty of your new treatments. Choose the length of your wand to complement your unique space and allow for easy access. 
Simplify Your Lifestyle
With manual coverings becoming a thing of the past, and homes getting "smarter," we can help you enhance your home's window shades with the ease of wand motorization. The SoftTouch® System will make you wonder how you ever lived without this simple pleasure.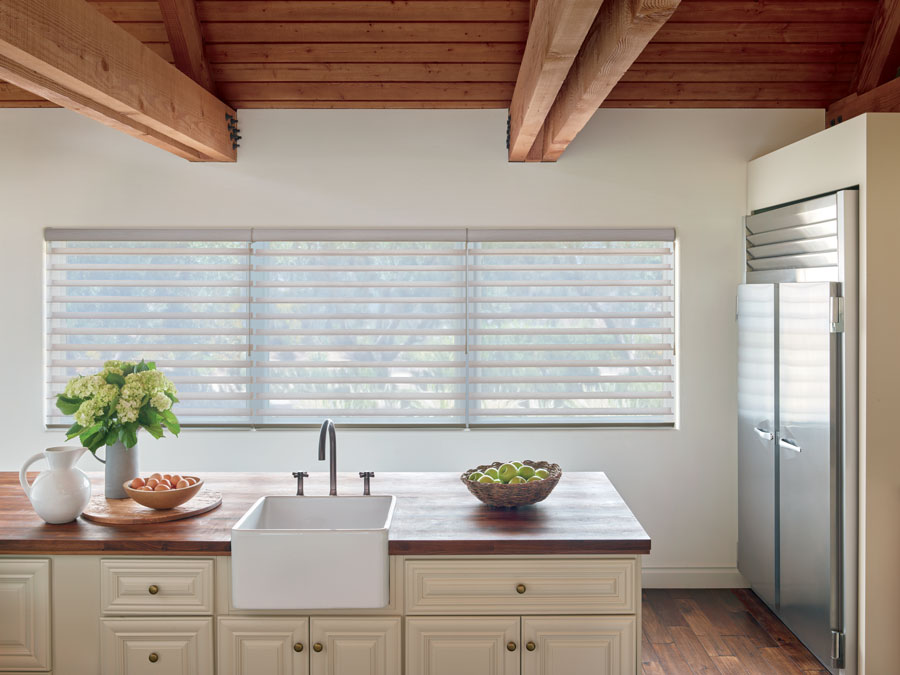 In addition, for windows in hard to reach places or multiple shades on one large window, the smart feature of wand motorization makes adjusting that much easier. No ladders, no cords, no sticky fingers that may soil your fabrics.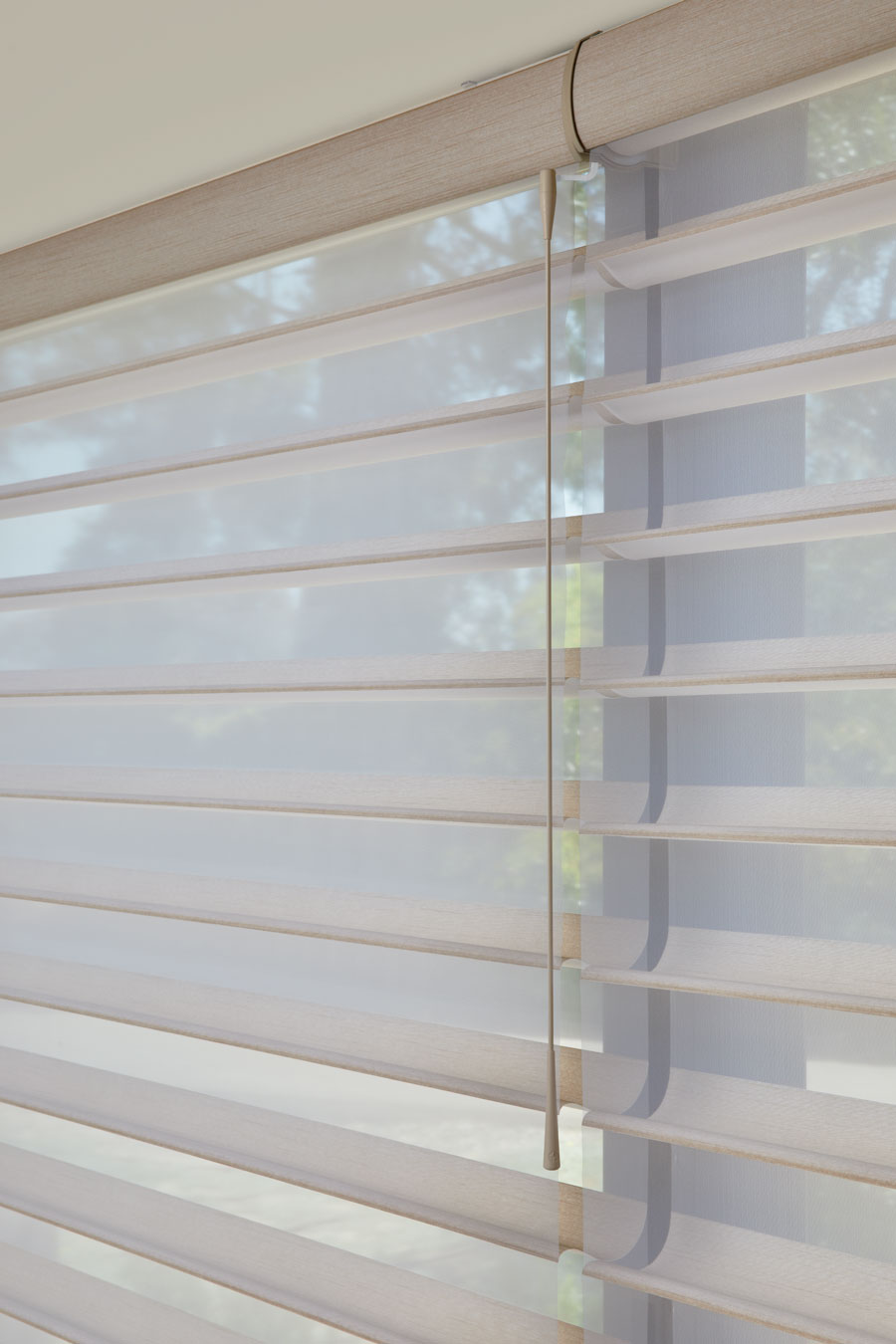 It's amazing with just a simple touch of the wand your shades spring into action, adjusting quickly. Because adjustments become so much easier, you may find yourself taking advantage of those landscape views you might have forgotten about. Furthermore, dangerous cords are gone, too, by adding this SoftTouch® System with Wand Motorization. It's nice to have the reassurance that no household accidents will occur when using this dynamic and cordless smart feature.
Add Ease & Convenience to Your Home
Power up your windows by adding wand motorization with SoftTouch®. Reach out to our team with any questions you may have about adding motorization to your window coverings. If you enjoy simple conveniences, a sleek look and the added safety feature of cordless, look no further! Contact Skyline Window Coverings to see how to enhance your lifestyle with this incredible system.  Schedule a FREE Consultation.