It's time for an upgrade to your home and your lifestyle. The newest innovation in automated living is finally here. PowerView, from Hunter Douglas, is here to transform your Chicago lifestyle with the ultimate control of light, privacy, temperature, view…and overall happiness. Just wait to see what the new features can do for you!
Listen to Your Shades.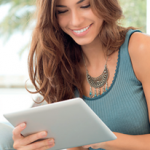 With PowerView, your window shades will talk to you. When we think of traditional motorized window coverings, the interaction is limited to rising or closing with a command. Not anymore. This intuitive technology allows you to have two-way communication. Setup is easy, as your automated window shades do 'Roll Call' on their own. You no longer have to worry who left the house last – an easy conversation with your shades, and you'll find out what position your shades are in and what percentage open. This is a great feature when your plants need specific sunlight, or your home needs privacy settings when you're away. Maybe your dog does best with his own view of the street, or your home heats up in the afternoon sun? You can breathe a sigh of relief with PowerView.
Enjoy Unlimited Control.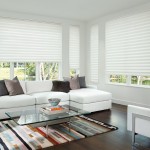 The perfect temperature, the ideal lighting, an amazing view and comfortable privacy. What do these all have in common? PowerView automation. With the latest innovation of PowerView, receive exactly what you need, when you need it, with little or no effort on your part. The 'Scenes' feature of PowerView allows you to save your favorite settings as 'Scenes' that you want to use again and again. That way, regardless of what position individual windows are in, they will adjust to your favorite scenario with the touch of a button. Friends coming over at the last minute? Quickly choose the scene you've saved that creates the perfect atmosphere for entertaining. Time for your morning coffee? With a selection on your remote or favorite device, choose that blissful setting that takes your window shades from nighttime to early morning, and relax. The control is in your hands.
Love the Control. Love the Device.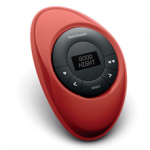 The ugly remote is gone, for good. It's all about user experience, and we know that you value beauty and convenience together. There are three different ways to control your window coverings, and they all fit your lifestyle…and your decor.
The PowerView App: Control your window shades, create and select schedules, or set the perfect scene, you'll always have control with your favorite device from anywhere in the world. Available for Apple and Android.
The PowerView Pebble Remote: Finally, you'll have a remote you don't need to hide when company comes over. A sleek design – intentional decor – featuring a color palette that allows you to choose the elements of style in your home. Fashion + Function. It doesn't get any better than this.
The PowerView Surface Remote: You won't have to wonder where the remote is. Wall-mounted for ease and accessibility, you can control your window shades with the touch of a button. Designed to complement your home's unique decor.
You're busy. You deserve to live in a home where the ideal lighting, view, privacy and temperature are at your fingertips. PowerView automation brings the transformation of your lifestyle to your Chicago area home. We'd love to tell you more about this intuitive technology. Contact our team, at Skyline Window Coverings, for a free, in-home consultation.