Is it hard to buy for the fathers in your life? It might be time to think outside the box. We've come up with a list of Father's Day Ideas to match some of the many personality traits of dads everywhere. Not sure where your favorite guy fits? He may jump from one category to the next depending on the topic. Take a glance over our list to see if there is something you haven't thought of yet! You may have to challenge his normal favorites and find him something unique and new this year.
Channel his inner sports fanatic.
Ahhh, Chicago. So many sports, so little time. The sports teams of Chicago offer great Father's Day ideas, from apparel to a trip to the stadium. This year, everyone is a Blackhawks fan, and there is just a little time left to catch the last games of the Stanley Cup. Baseball season is still in full swing, and whether you are a Chicago Cubs fan or a Chicago White Sox fan, you're sure to have a good time cheering on the team in downtown Chicago.
Get to his heart through his stomach.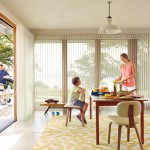 Is the father in your life a foodie? Does he love to cook, or maybe just to grill? This year, help him reach his BBQ potential with Father's Day Ideas that provide the essentials to prepare an amazing outdoor feast. Of course, if he is serious about gourmet cooking, one of our favorite spots in Chicago is Eataly – it comes highly recommended from the team at Skyline Window Coverings. Perfect for a day of shopping and delicious food, the Eataly Cooking School is bound to offer amazing lessons for the dad in your life.
He needs to be pampered.
While some men take such pride in their automobiles, scheduling the car to get detailed may not be something he takes steps to do. Men are even less likely to seek out ways to pamper themselves. Straight razor shaves have become very popular, and more than ever, men are realizing the relaxation that comes with pedicures, facials and massages. Treat him right this year with these Father's Day Ideas.
He's just a kid at heart.
Although they say the fastest way to a guy's heart is through his stomach, men also enjoy laughing and spending time with friends and loved ones. Take him out for some local stand up and grab some dinner. It's a great way to spend time together, and you will most likely find yourselves continuing to laugh together even after the show.
He loves adding automation wherever he can.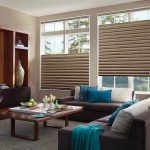 Power. What man doesn't want more? PowerView is the newest innovation in motorized window coverings from Hunter Douglas, but that's not all.The Platinum App opens a world of features for the ultimate in light control, atmosphere, privacy and energy efficient needs. Capable of whole house automation, he'll feel like he's ruling the world from his fingertips. And what's even better – he can do it from anywhere. PowerView automation will transform your home. Not only is it our favorite of these Father's Day ideas, but it's also the one we are most excited about.
This year, give him a gift he's sure to love with these Father's Day ideas that speak to his unique personality. Do you have a project you've been waiting to get started on in the Chicago area? We would love to help you with window covering solutions for your home. Contact our team, at Skyline Window Coverings, for a free, in-home consultation.