Summer vacation is in full swing–have your kids reached 'Summer boredom' yet? Is it happening now? Did it happen within hours of school ending? Funny and irritating at the same time, with a bit of help some help–to point them in the right direction–summertime boredom can be solved. A room makeover is just the project they need to remedy the Summer blues. Need some inspiration? Check out our Pinterest and Houzz pages!
Give them a creative space.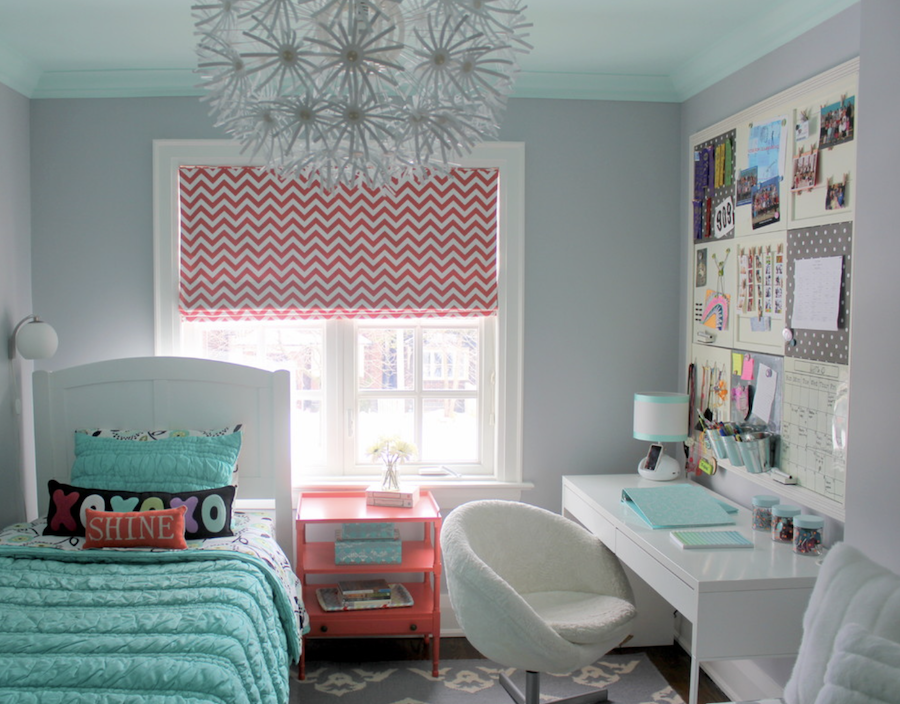 By giving your child a space in the bedroom or playroom that encourages creative play, you can provide them with hours of endless activities. Even better, let them help you plan the room makeover project. Spend time online together, and create an inspiration board with ideas that you can use when shopping at your local craft store. Then plan the type of creative space your child needs. Maybe a desk with writing and art supplies? Or simply a table with craft items – organized to find and put away easily. With window coverings that utilize the latest in
PowerView technology
, your child will enjoy the benefits of light control and child safety.
Allow them room to grow.
Children change their mind as often as the weather. When planning a room makeover, keep in mind the valuable aspects of the room that you want to last through ages and stages of development. Furniture, carpeting and window coverings should be styled for durability and simplistic style, with the function being a top consideration.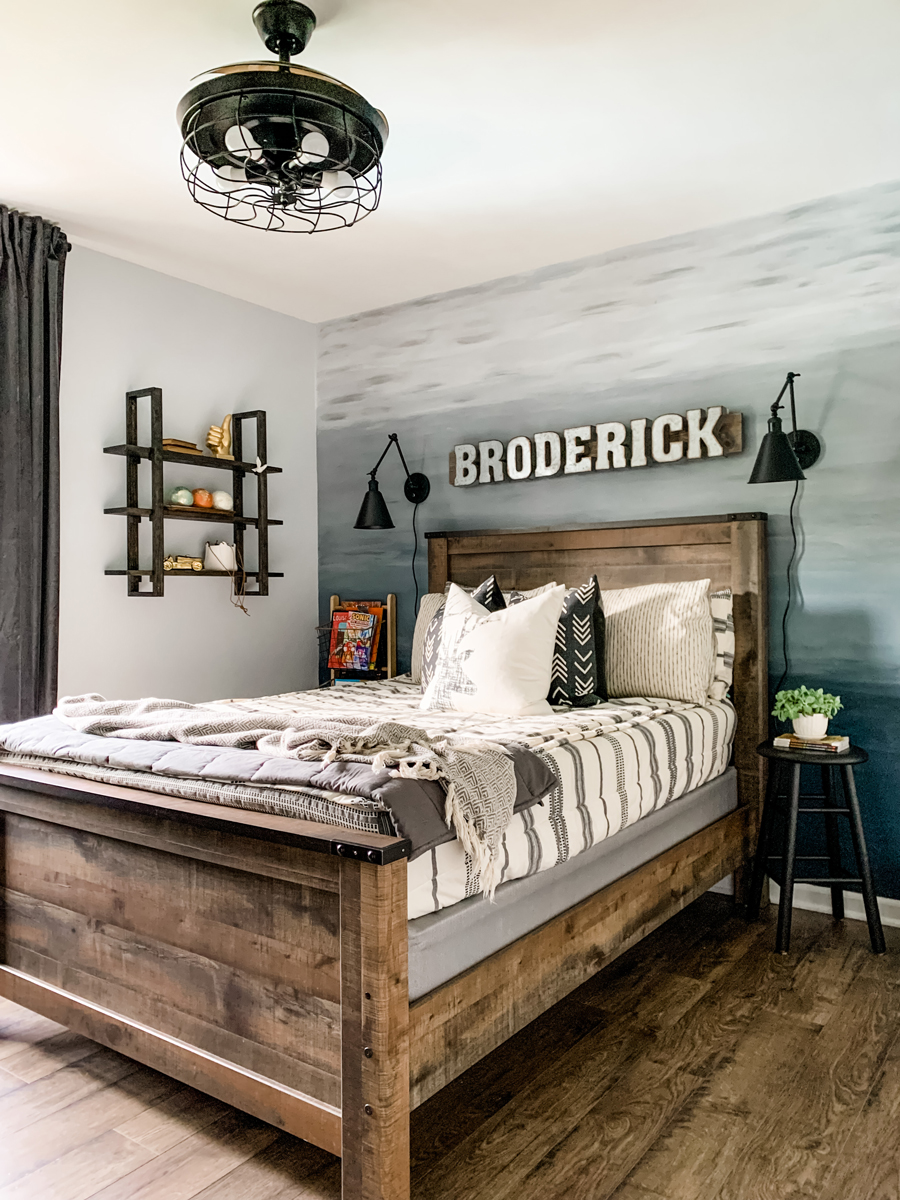 Other aspects of the room makeover are easily changed, so your child's favorites, such as paint color and bedding choices, may more appropriately reflect current trends. Let them have fun with decisions of style, and you might be surprised at the choices they select. Place their personal artwork in frames for a custom appearance, and change them out as your child grows. Wall decals and knick knacks will highlight individual style for a unique look.
Discover who they are.
Children–even in the same family–all have unique characteristics. Let them discover who they are, and celebrate individuality, with a room makeover. Explore themes that appeal to what they enjoy, and watch their excitement come alive. By allowing them to take part in this project, they will have a vested interest in the space–maybe even enough to keep it clean? One can only hope. A huge trend in children's room right now is name art and monograms that are customized to fit your child. The perfect complement to a space they have designed, even the style of lettering will be unique to their likes.
Let them read!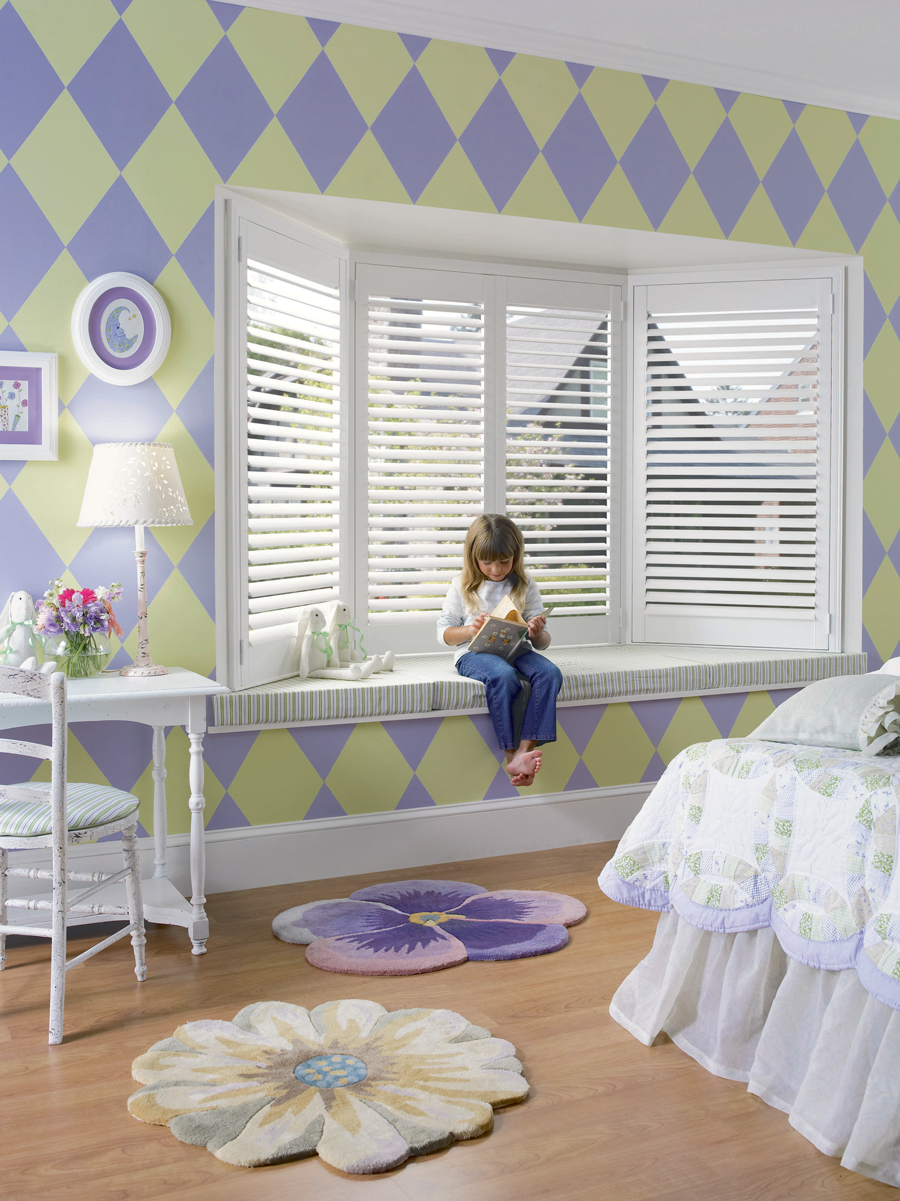 Reading is the ideal way to pass the time on Summer vacation. Not only is it the perfect antidote for the "I'm bored" feelings, but it provides hours of fun and adventure. It's also a great way to escape the learning regression that so many children face. In addition to trips to the library to keep their reading appetites satisfied, a partial room makeover could be an excellent encouragement for this lifelong habit. A book nook–placed in just the right spot–will give your little readers the chance to cozy in and get comfortable to read the afternoon away. A bay window cutout is a great location for reading, with adequate lighting and a ready-made seat. But if the structure of your home doesn't provide one? No problem. Choose a spot, and make it reader-ready. Plush pillows, blankets and a basket of books will inspire hours of reading fun.
What to think when it comes to window coverings…

Think about safety. The number one priority when it comes to designing and choosing features for your child's room, safety with window coverings is our expertise. Both cordless and cord-safe options function to keep your children safe and give you the peace of mind you need.
Think about light control. Adding to both the mood and productivity (and energy efficiency!) of your home, window shades provide natural light, while also protecting from natural light where you need it most. It's so important for your child's room to provide them with quality sleep. Room-darkening or blackout shades will block out light and reduce distraction, yet allow daytime light for positive energy throughout the day.
Think about consistency. We sure see a range of weather year round–that's why consistency of temperature and light control matters, regardless of the season. For your next room makeover, make sure you consider adding energy efficient window coverings that will provide comfortable temperatures and light control options for your family.
Is Your Child Ready for a Room Makeover?
It's that time of year again. Time for children everywhere to exclaim, "I'm bored!" at least a thousand times a day. Give them a project that will have them busy from beginning to end–and then for hours after, enjoying their special space. We can't promise they'll keep it clean, but we can promise it will be worth it. Contact our team, at Skyline Window Coverings, for a free, in-home consultation today.