Home. It's been our focus this year. Is your smart home technology working to make your family's life better? You probably have your favorites and know some of the customizations that are best for you. Did you know that you can add your window treatments into the mix to streamline that process, too? From controlling the atmosphere of your home to creating schedules for your shades, you can have it all with automated window treatments.
Which Atmosphere Do You Work Best In?
Whether your family is facing working from home, online learning, or just visiting with friends and family far away via video chat, chances are you are using screens a little more, or differently, this year. It can be tricky to find a glare-free zone when everyone else is also looking for the comfiest spot in the house for their virtual meetings.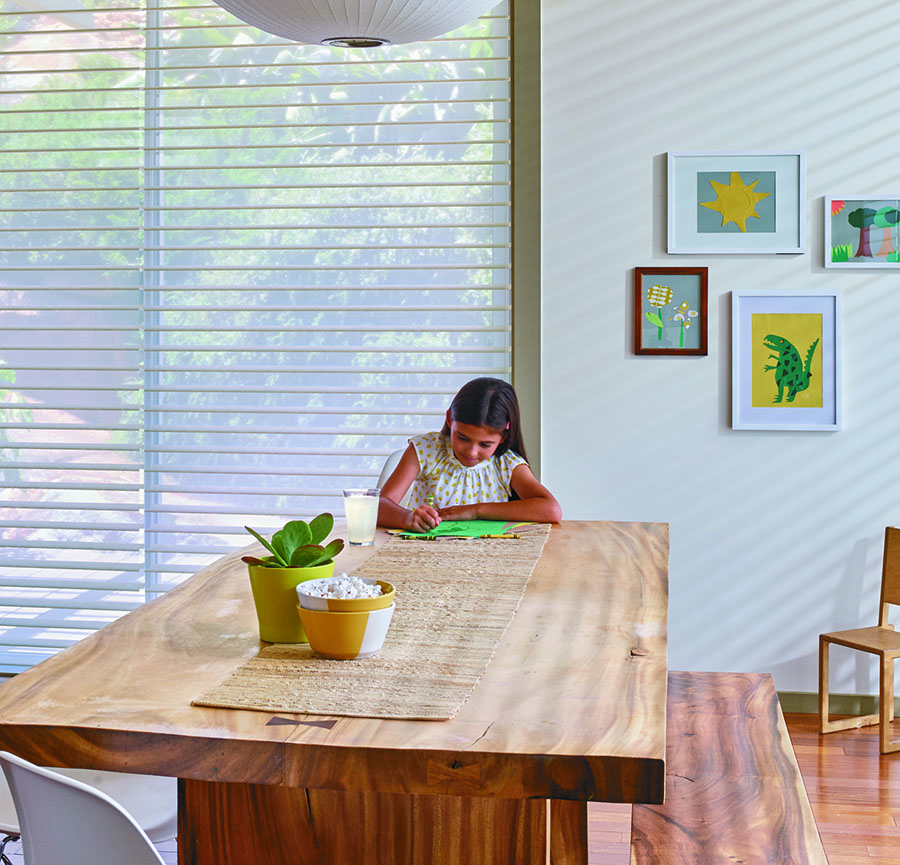 Now, with smart shades, you can control all of this in an instant with the simple tap of a button or voice command. You can adjust your shades to fit your lighting, temperature, and privacy preferences.
Create a Schedule for a Sense of "Normalcy"
As creatures of habit, this year may have thrown a wrench in our normal routines around the house that help us thrive. Keeping scheduled sleep and wake times helps to keep your body and mind feeling regulated. Did you know that your smart shades can even help with this?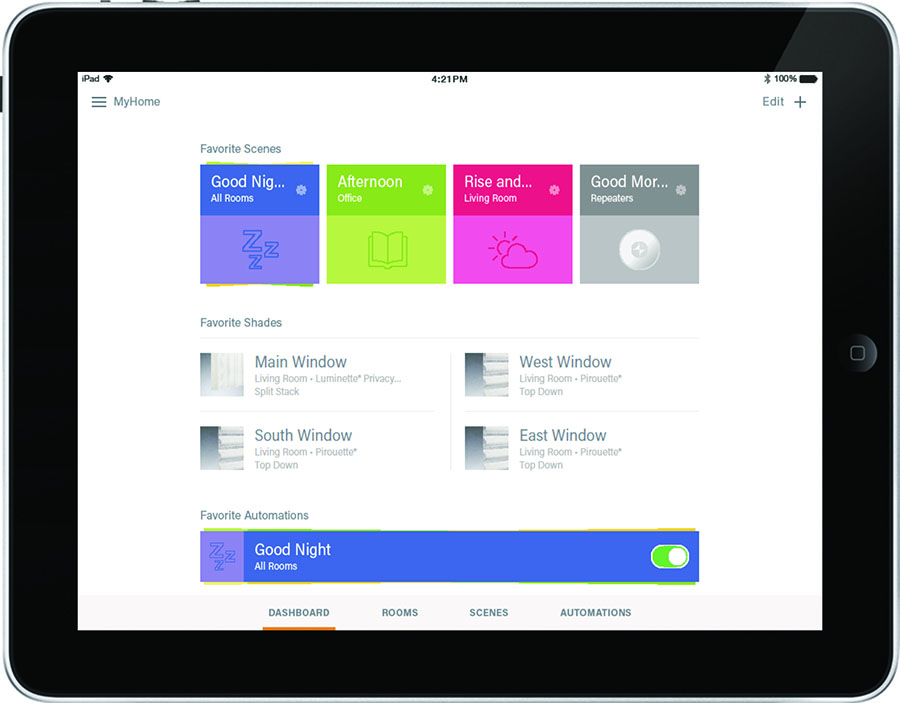 You are able to fully customize your schedule, what you need your window treatments to do & when to do them. In the morning, when you want everyone up for the day, you can choose the best time for them to open! If it's nap time for the little ones, (or big ones!), you can give a call out to Siri or Alexa to make it cozy. And, at night, the closing of automated shades reminds everyone it's time to settle in for the night.
Custom Scenes: What Do They Look Like?
"Custom scenes" are anything that you set up as a scene/atmosphere in your home that is unlike what is occurring at your neighbor's. Not only can each house be individualized, but each room in your home can be customized to work best for each of your family members and their schedules as well. Each window can be working differently, to make your entire home pull together and work best for you.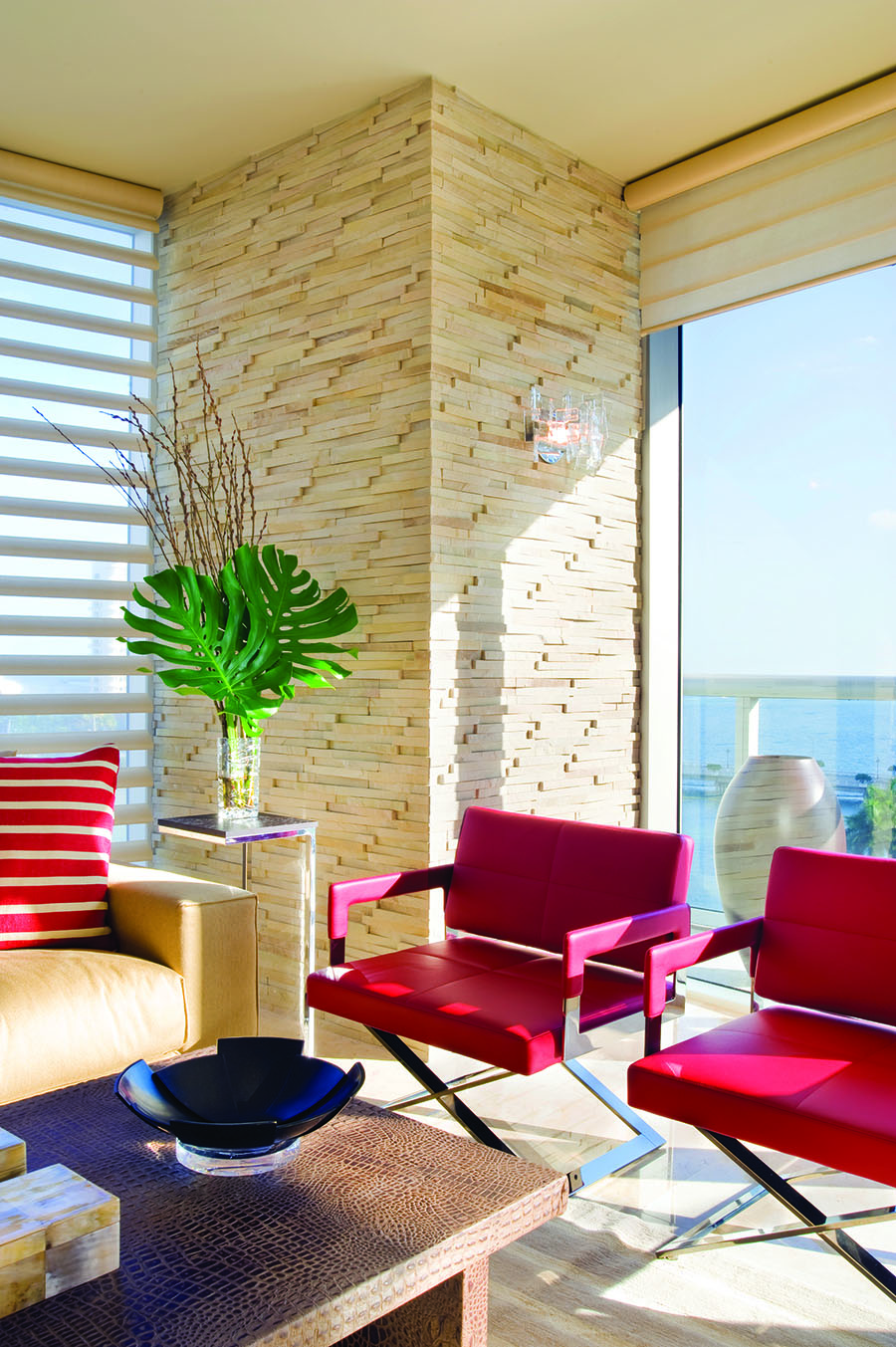 There are few things better than being able to heat up your house with the warm, morning sun. Not only does this create a cozy and welcoming vibe, but also helps to lower your energy bill! Then once your space has reached your desired temperature, you can simply drop down your shades to help insulate the windows even more and trap that heat indoors this winter.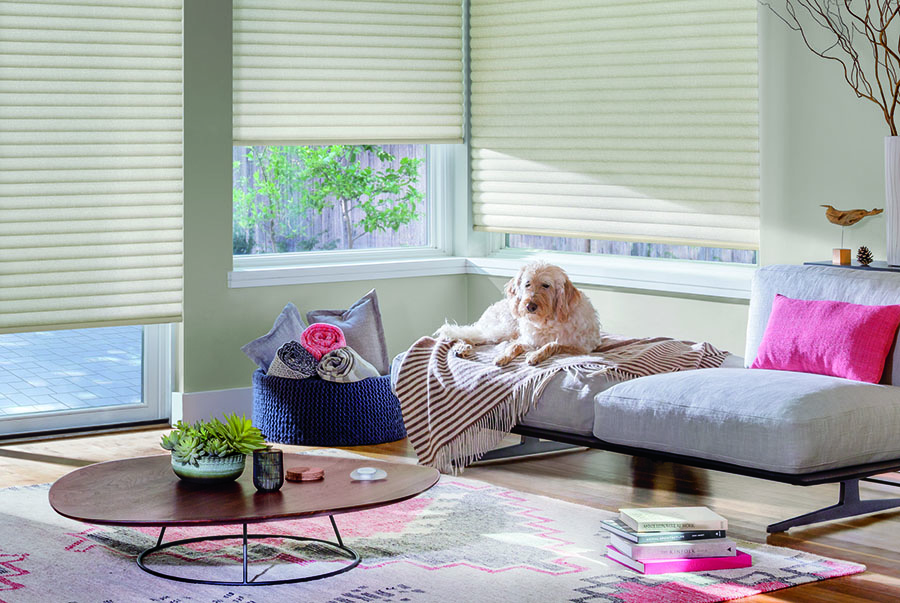 Don't think we forgot about your family members with four legs! We know that they usually have their favorite sunny nap time spot, that's why we love the "pet mode" feature. It allows you to leave one space in the room sunny for your pets while keeping the rest of the room how the people like it.
Do You Have a Favorite Smart Home Go-To?
Who's in your house? Alexa, Siri, Google? No matter who you choose to have help you out around the home, your smart home devices are compatible with our window treatments!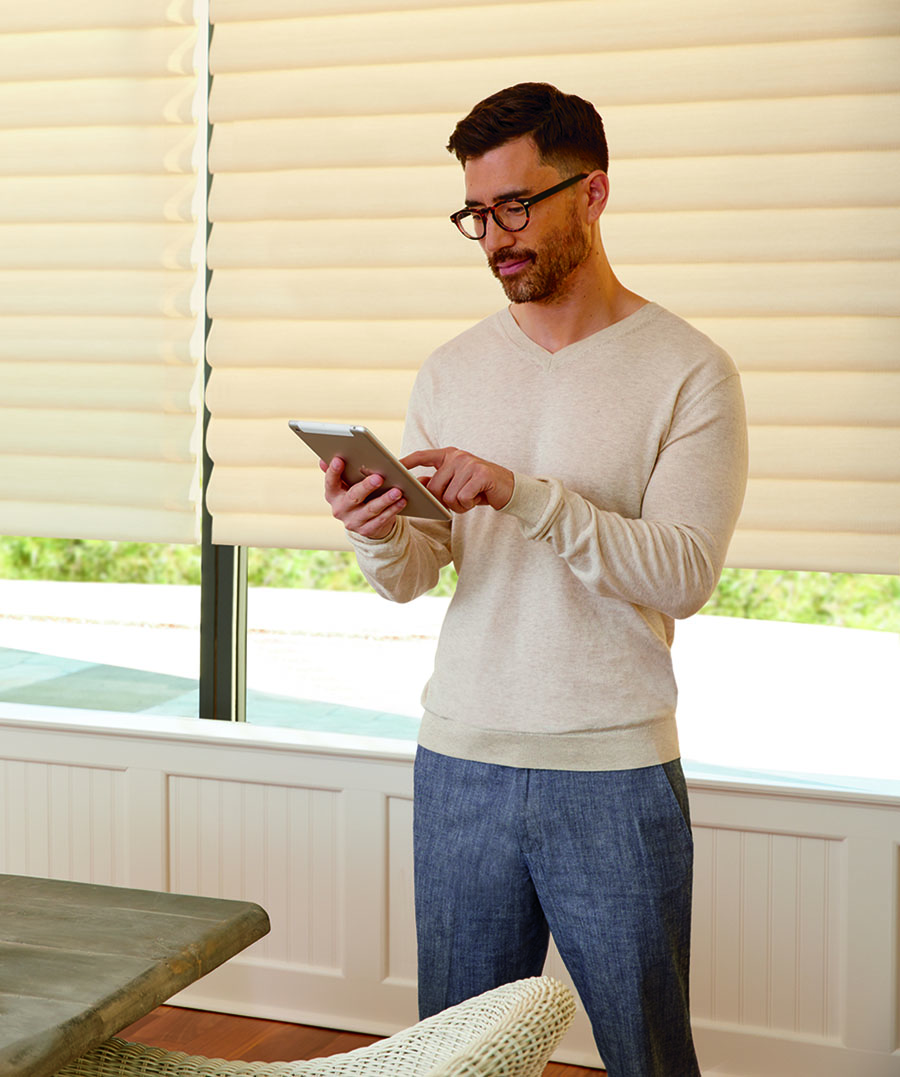 The PowerView® app is downloadable on any device as well, no matter the brand of your smart phone and tablet. PowerView® allows you to simply make any adjustments that you desire no matter the season or time of day, you can easily accomplish the atmosphere, energy efficiency, and privacy you need and want.
Add to Your Smart Home
Chances are with all the changes we've faced this year out of the home, your home has probably changed a bit, too! Shades may have not seemed like a priority before, but now that everyone is using their devices for school and work it's important to have calming spaces to feel productive in and also be able to eliminate the glare from the bright afternoon sun. Our team here at Skyline Window Coverings is here to help you with all of your window treatment needs. Contact us today for your FREE consultation.