Do you feel like it's always dark this time of year? You aren't alone. In the month of December, everyone faces the same challenges. It's dark before work, it's dark after work. If you're looking to increase light in your home, window treatments can help. You read that right–with the right window coverings, you'll maximize light while improving the atmosphere & comfort!
Daylighting: Increase Light Across the Ceiling
Let's define daylighting. It's the illumination of your home with natural light, not artificial. How can window coverings provide daylighting? We've got some great products and features for you…
Let's Talk Tilt!
Tilting your window coverings–what does that mean? There are various ways to tilt louvers, slats and vanes to bring the light in and direct it up towards the ceiling. Louvers are for shutters, slats are for blinds and vanes are for specialty shades, like Pirouettes & Silhouettes.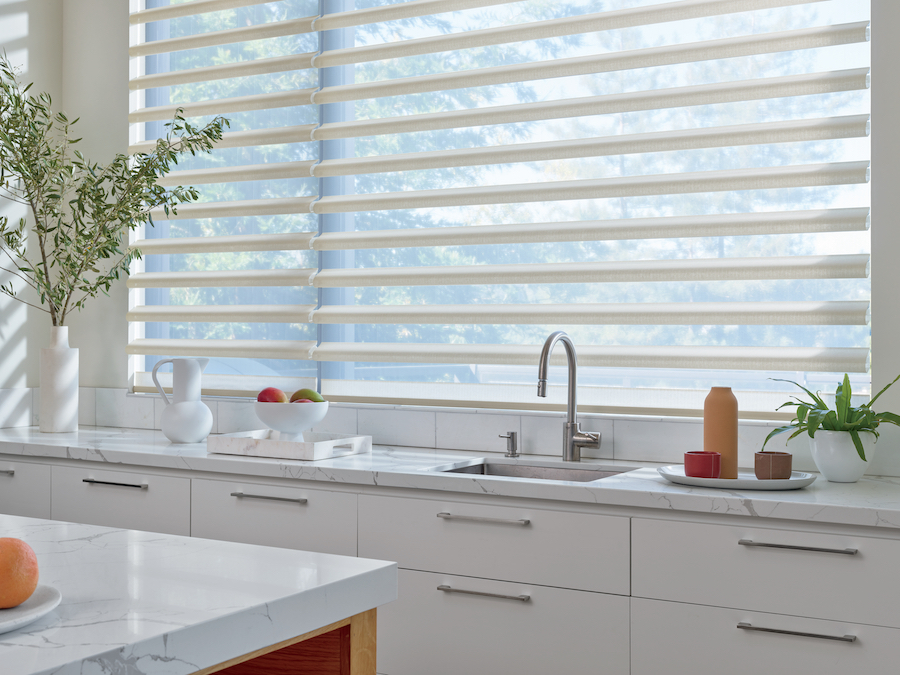 No matter the window treatments you prefer, you'll get flowing natural light while still maintaining privacy. And, the sun won't be shining right in your eyes.
A Daylighting Dream…
Daylighting is the term used to describe when natural light enters to increase the light, all while maintaining other benefits of window treatments. The best solution for daylighting is often Top Down Bottom Up.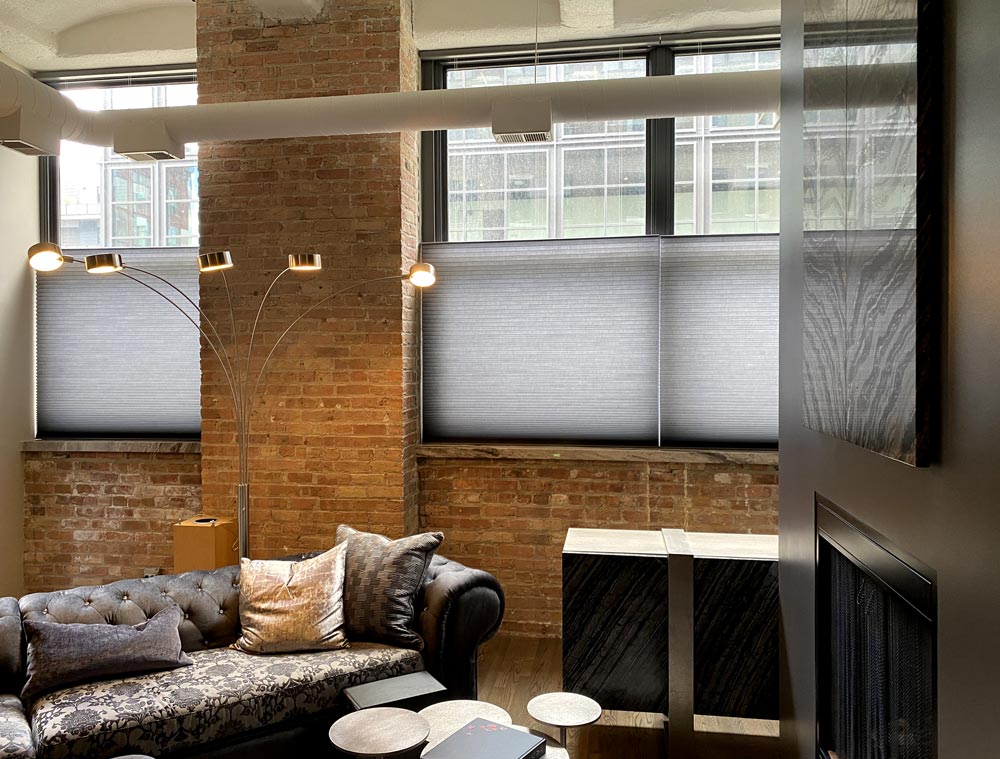 Top down shades provide that natural "ceiling light" to illuminate the space with customized control of other features. You'll enjoy natural light while staying comfortable with temperature regulation and glare reduction. 
Get Smart!
It's time to sit back and watch your automated shades at work. If you really want to increase light in your home, smart home tech is a great option. You can easily schedule smart shades, blinds, or even shutters to adjust according to the time of day or in sync with other smart home devices. This way, you don't have to make the adjustments–or even remember to make them!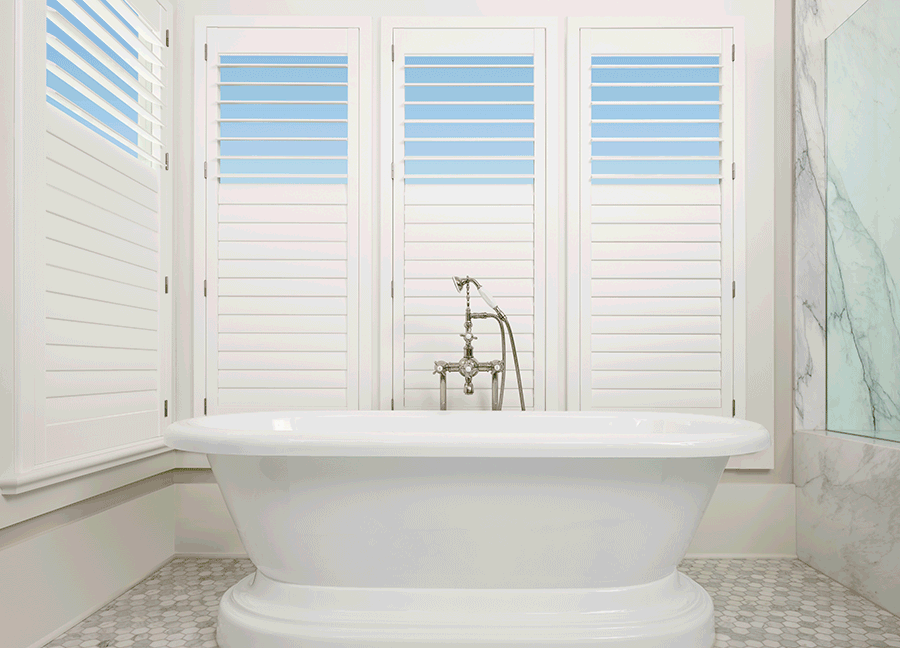 With the innovation of smart homes, we've also introduced motorized shutters that adjust the louvers with a tap or voice command. And, with split tilt, you can increase light while enjoying the benefits of privacy and UV protection.
Have Your Light & Block It, Too.
You want to increase light in your home. You also want privacy, UV protection and energy savings. Now, you can have it all! With dual shades, you'll be able to experience a range of light control that you've only dreamt about. Cellular shades give you the option to cover your whole window, with both light filtering and light blocking portions. Illuminate your home and stay comfortable at the same time.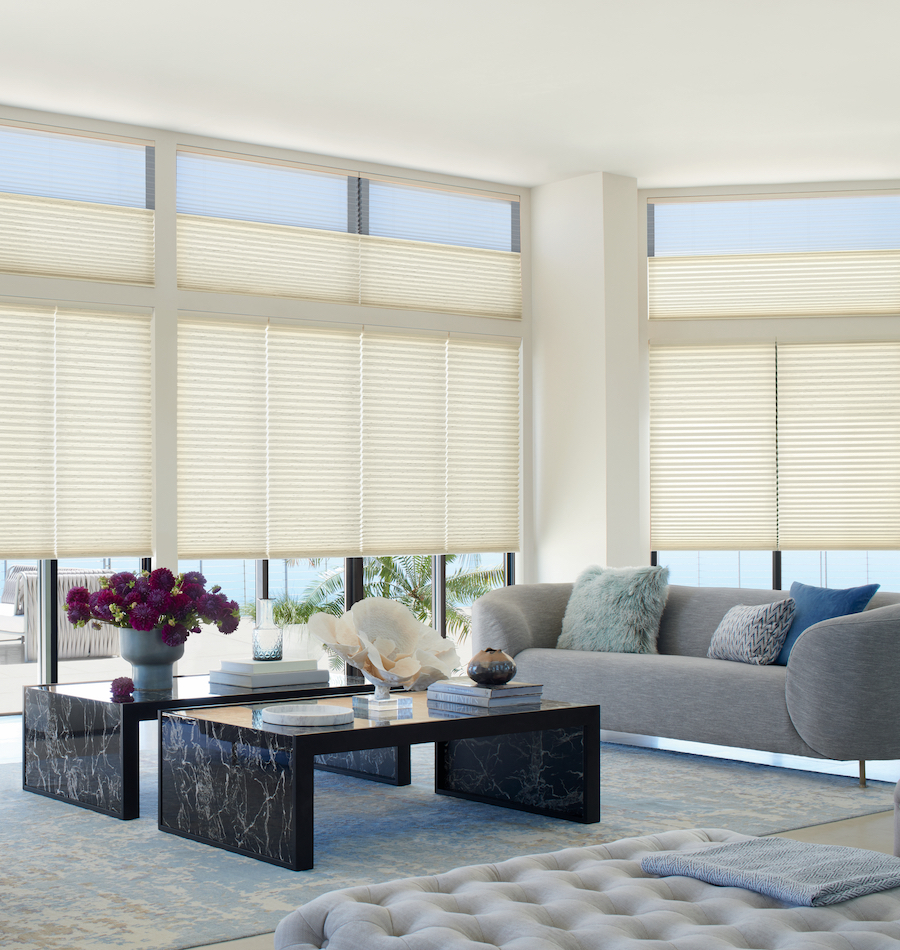 Is it time for you to transform your home? You can increase light, gain privacy, protect your furnishings and add energy efficiency with the right window coverings. Our designers would love to help you get started. Get in touch for a FREE consultation.