Clean. Classic. Charming. Shades of white are everywhere in the design world, just as they have been for years. White is one of those colors that will never go out of style. There's something white for every home design, no matter your style type. Are you wondering how to fit white into your design? We have inspiration that will help you refresh your decor. Here are 3 things you should consider when decorating with shades of white…
#1 Contrast.
You've heard the design term "high contrast", but what exactly does it mean? Contrast creates a style statement with often dramatic colors, textures and finishes. It's easy to achieve a contrasted look with shades of white. Not interested in a high contrast look? Go for a softer color scheme. Light hues and soft contrast make your environment more inviting. Or, go for what's in and create a space full of contrast.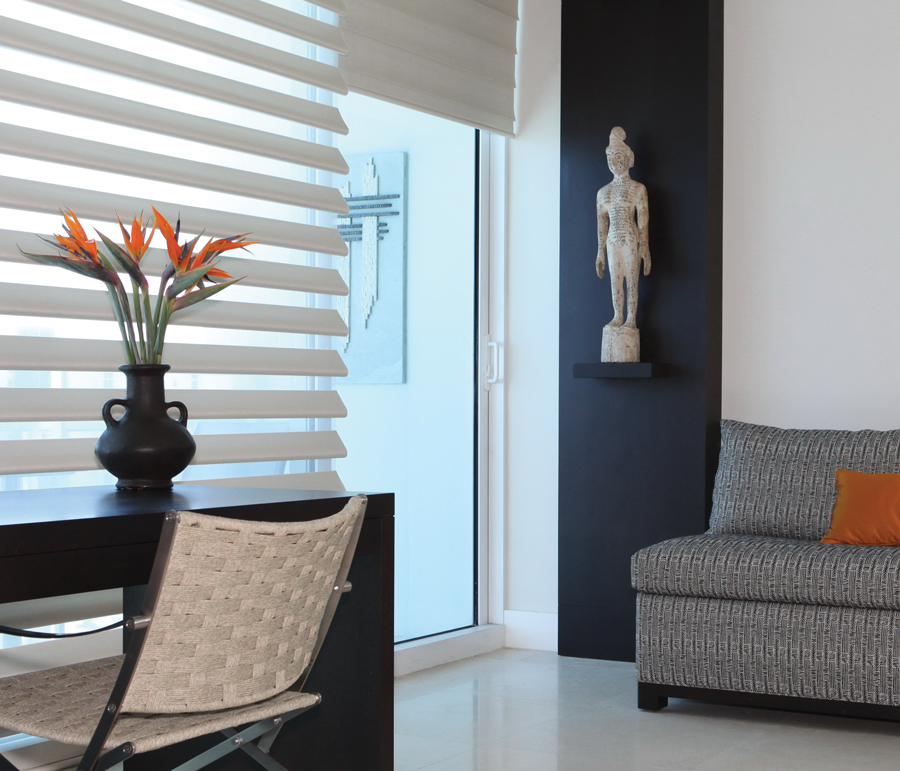 For those interested in high contrast, remember that opposites attract. Take a look at this space: the dark accents and furniture add a striking, bold look when paired with the white Pirouette shades, walls, and flooring. The orange adds a beautiful pop of color.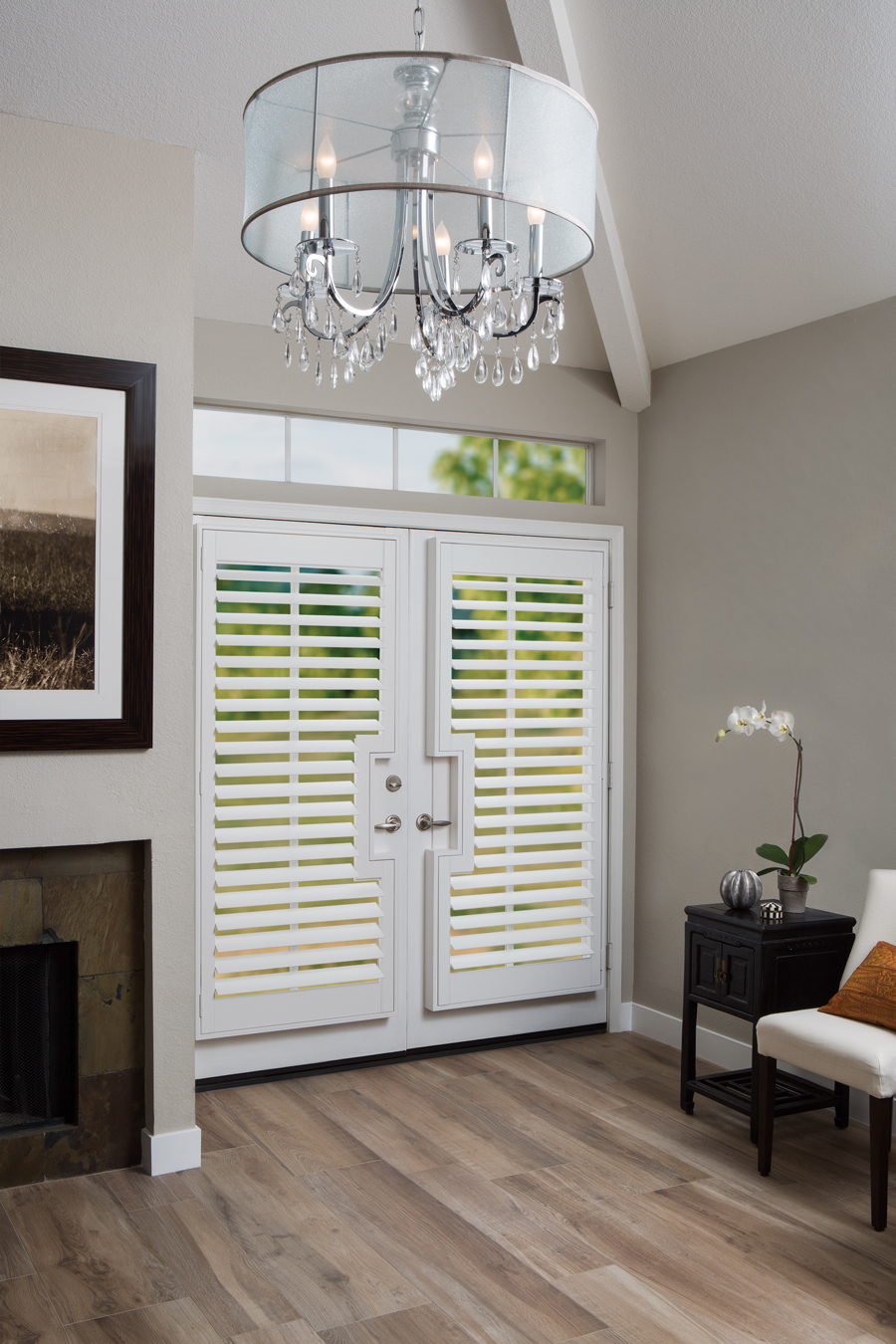 This space features a softer contrast. The light flooring paired with greige walls creates a warm, inviting atmosphere. The contrast comes in to play with the crisp, white plantation shutters. This room shows that style and function go hand in hand.
#2 Environment.
Identifying your space seems obvious, but it really is all about your environment. Once you figure out what kind of atmosphere you want, you can decide which shades of white will work for your dream space. Whether you want crisp & clean, warm & soft, or formal & bright, shades of white are here to transform your environment.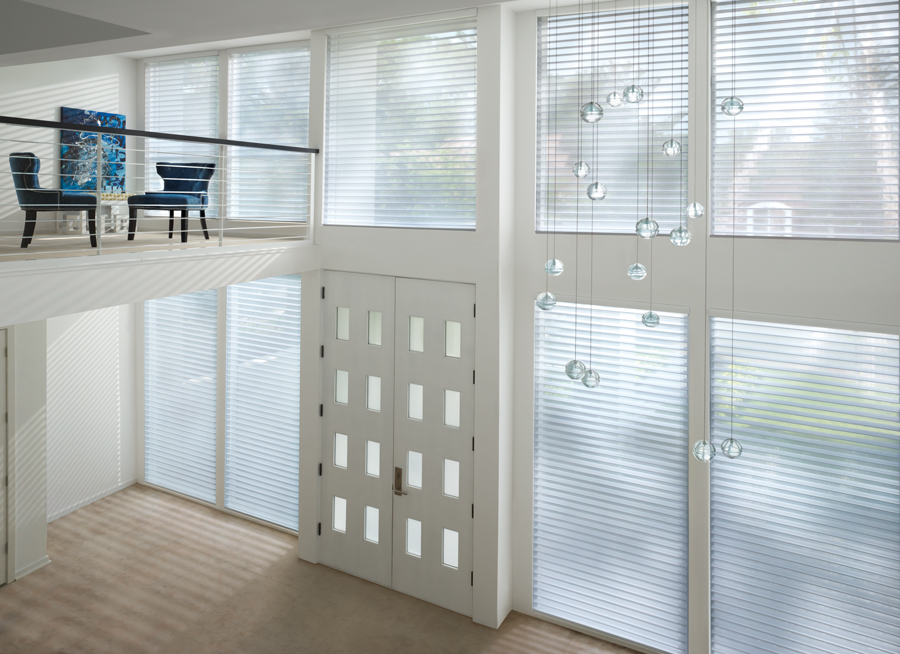 This minimalist entryway is simply stunning. The contemporary features and pop of blue are breathtaking. The overall environment is inviting, with plenty of space for guests to enter, soft light filtering through the shades, and a fun chandelier for a modern touch.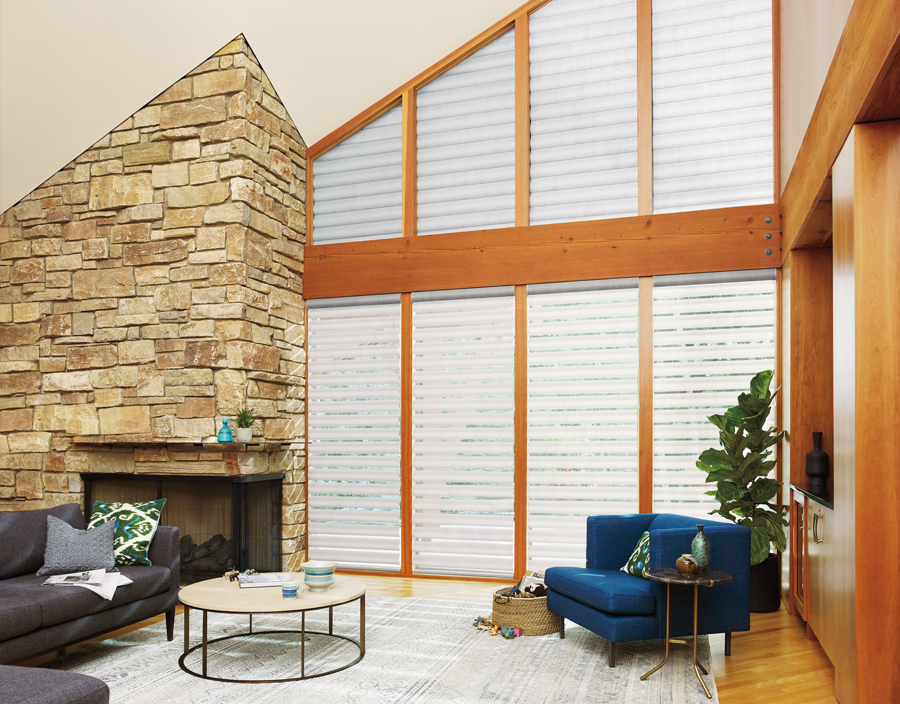 White can brighten a space, but there are certain areas in your home where you want a more comfortable ambiance. Living rooms require special function, specifically with lighting and view. You want to be able to see outside, but also have the option to close off your windows for privacy. You also will need light control (because nobody wants to deal with glare!). This space is cozy, but the shades of white throughout this design make it bright, while the window treatments offer light and privacy control.
#3 Amount.
Can you have too much white? When it comes to decorating with shades of white, the choice is yours. Any touch of this timeless color will add beauty and style to your home. It all comes down to your personal style and the elements you choose for your design.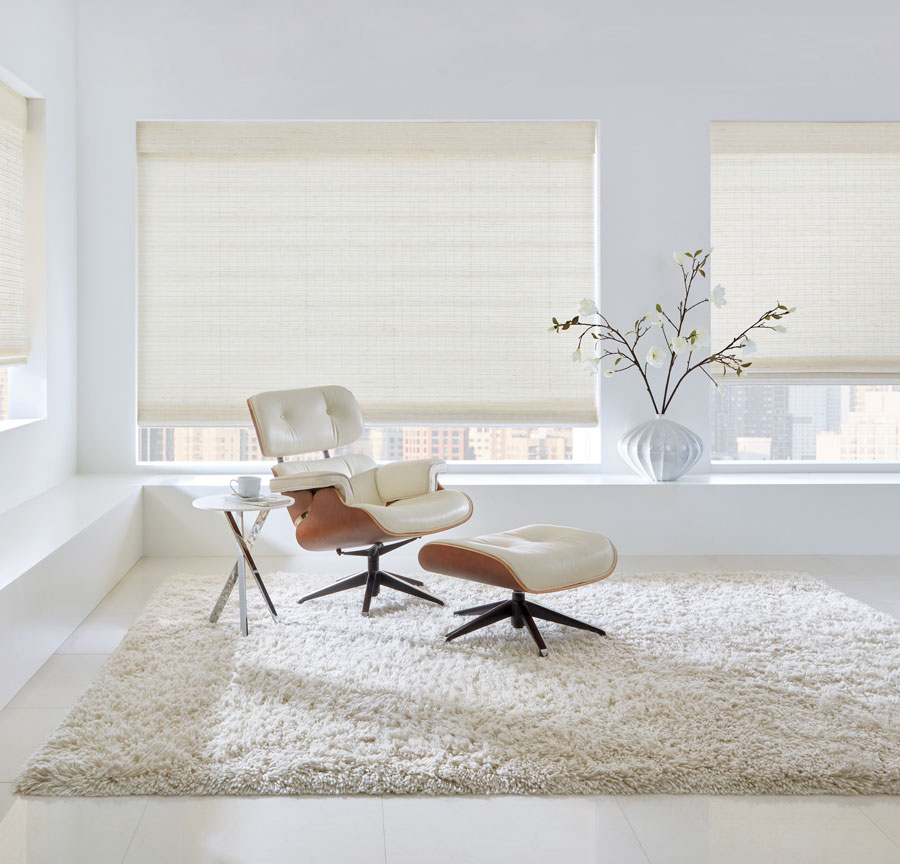 They've incorporated white in almost every facet of their design–and, we love it. Is it too much? We don't think so. By varying the shades of whites while bringing in a number of dimensional textures, they make it works. Creating a balanced look is key.
You don't have to cover your room in white in order to make a statement. This formal space has just enough white combined with softer elements to create a welcoming feel. The gray roman shades add soft contrast, making the white trim pop. The amount of white is up to you–no matter what you choose, you'll create a gorgeous designer look.
Let's Start Designing with Shades of White
Starting a new design project can be overwhelming. Where do you even begin? We can help! Our professional designers will help you get started on designing with shades of white while adding convenience and control to your space. Contact our team at Skyline Window Coverings today for a free, in-home consultation.