We see style trends enter and leave the design world all the time. Then, there are those design styles that stay forever trendy, leaving a lasting impression no matter how the design world has evolved. Coastal decor is one of these. The soft palette brings a relaxing, fresh appearance with design elements that create a calming, captivating atmosphere. Bring style and tranquility into your home with this favorite style. Here's how.
Textures.
You can infuse elements of your favorite vacation spot into your coastal decor using textures. First, identify your go-to getaway. Do you see shiny seashells, bright beach glass, and calming waters? Maybe you're envisioning unfinished woods with captivating greenery. Either way, there are textures all around that will enhance your home's style.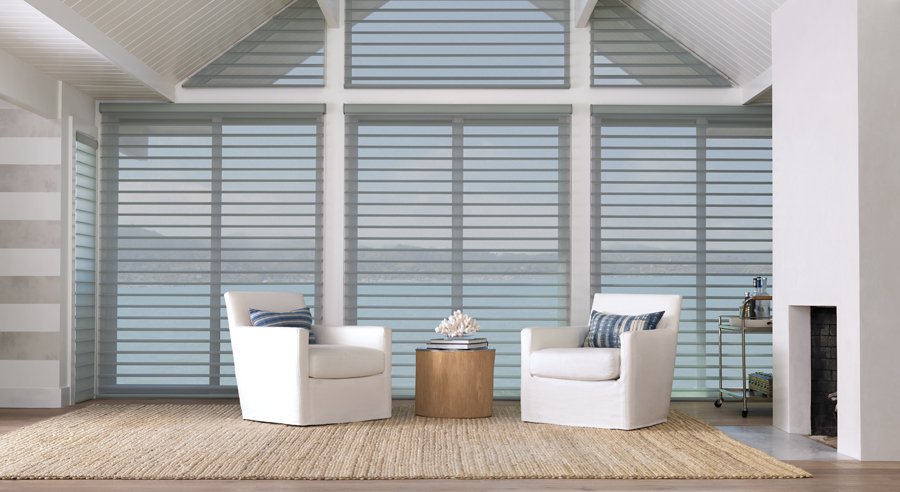 The Hunter Douglas Silhouette shadings featured in this space offer an amazing view of the coastline. The accent table and area rug incorporate that natural, fresh element of the coast that we love so much.
Palette.
Most nature-inspired palettes are calming and tranquil, and coastal decor is no different. When you're designing your space, start with neutrals. Choose from airy, soft whites and creams or go for a gentle gray or beige. Then, choose colors that complement your design. Blues and greens offer a sense of tranquility while adding an accent to your space. Try any color based on your personal style preferences.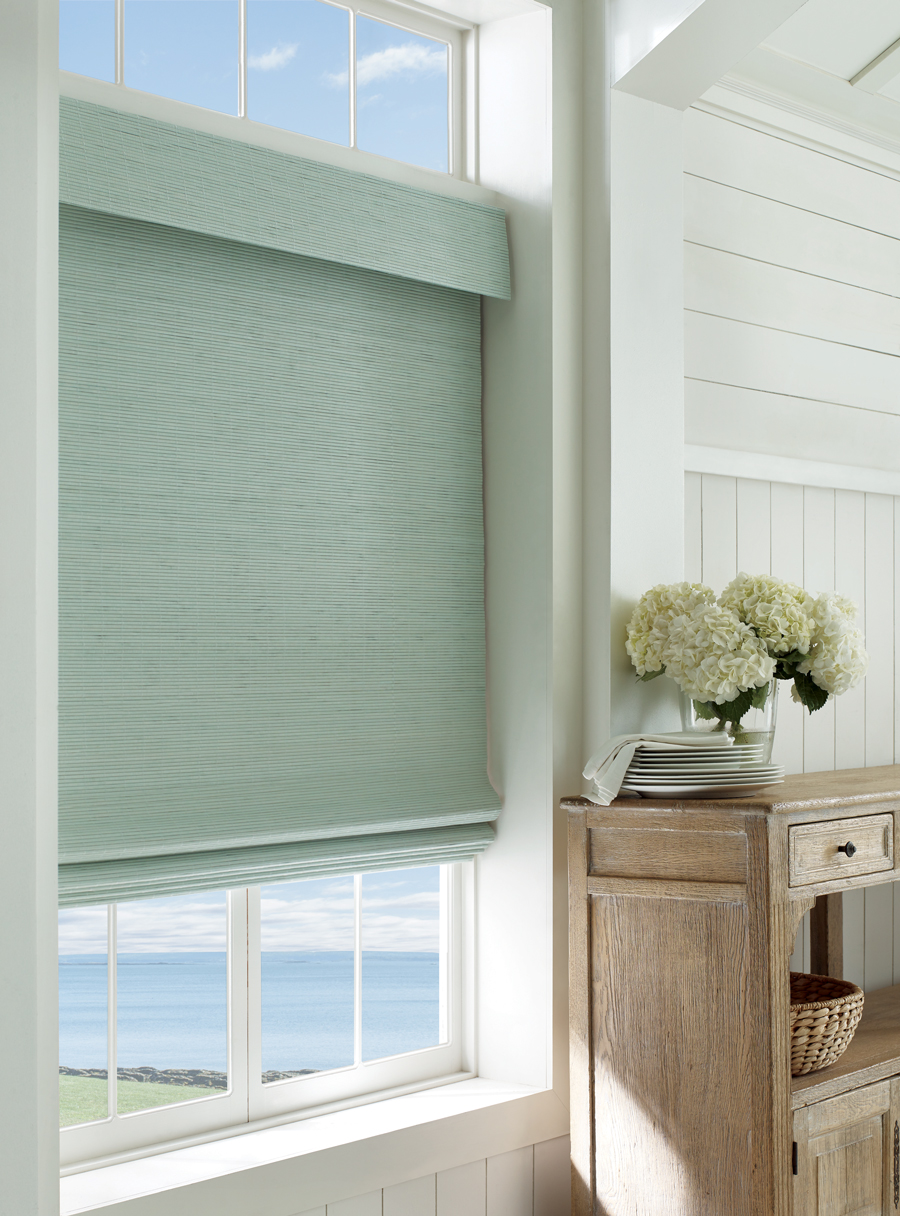 These Provenance Woven Wood shades are eye-catching in this design, while they also complement the other coastal design elements, like the white shiplap and wooden cabinet.
Elements.
Finding the right elements will depend on your personal preference of color and texture. It all comes together in the furniture and accent pieces you use throughout your space. Coastal decor doesn't have to be full of seashells and beach photos. Instead, create a captivating coastal design with warm woods, light fabrics, and flowing design elements. Freshen up the overall appearance with touches of greenery.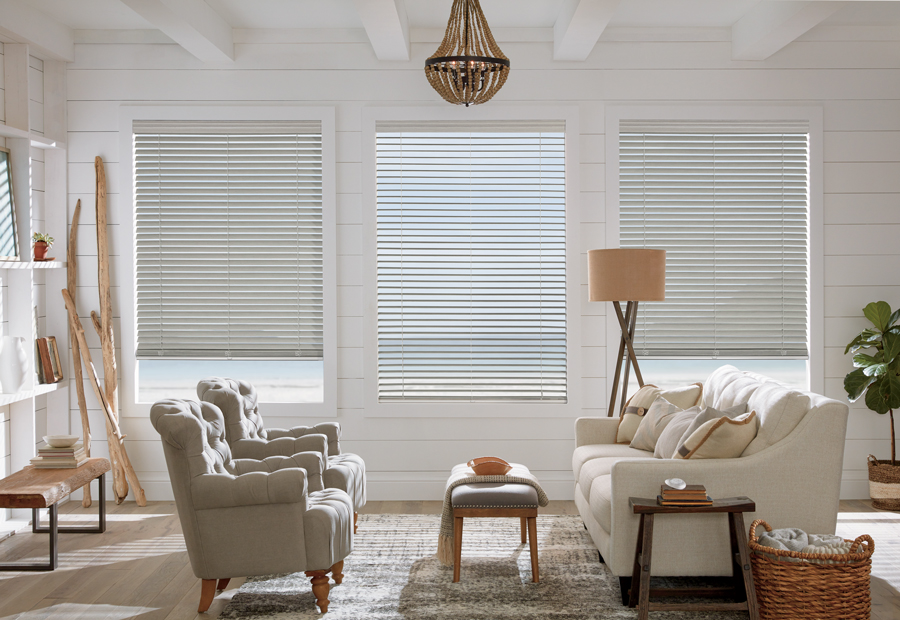 Everwood Blinds combine natural wood with faux wood, offering a low-profile design with simplistic operation. The chic, simple backdrop matches beautifully with the modern, coastal theme of this space.
Style Your Home with Coastal Decor
You want your home decor to last you for years to come. Coastal decor has, and will continue to be, a favorite in the design world. Whether you want to try out this fresh, organic look or go for something completely different, we want to help you with your project. We'll show you how to create the perfect ambiance, no matter your design style. Contact our team at Skyline Window Coverings today for a free, in-home consultation.