Is it time to kick your design up a notch? With the new year right around the corner, there's no better time than now to add beauty and function to your home design. Designer Banded Shades are changing homes everywhere with their sensational style and function. Are you ready for these incredible features? See how these shades will change your entire atmosphere…
Make a Statement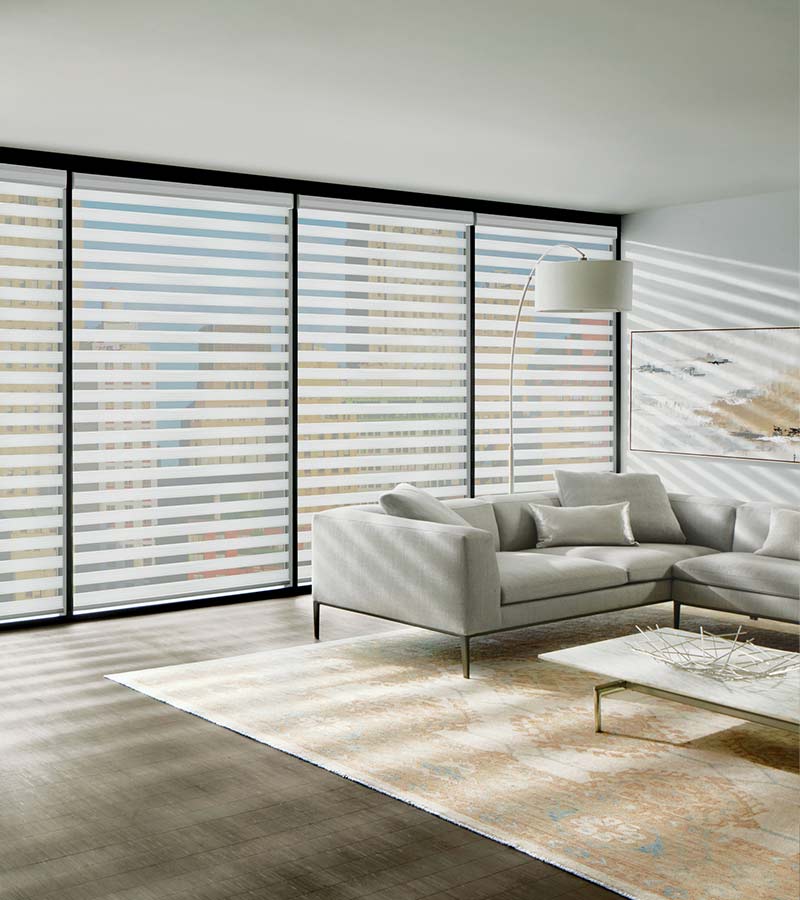 When you walk into a room with Designer Banded Shades, all you can say is "wow." Whether it's the gorgeous geometric shapes that cover the windows or the sleek, clean lines, they will certainly make a style statement like no other shade. You'll fall in love with your shades everyday. Which style is your favorite?
Bring in Versatility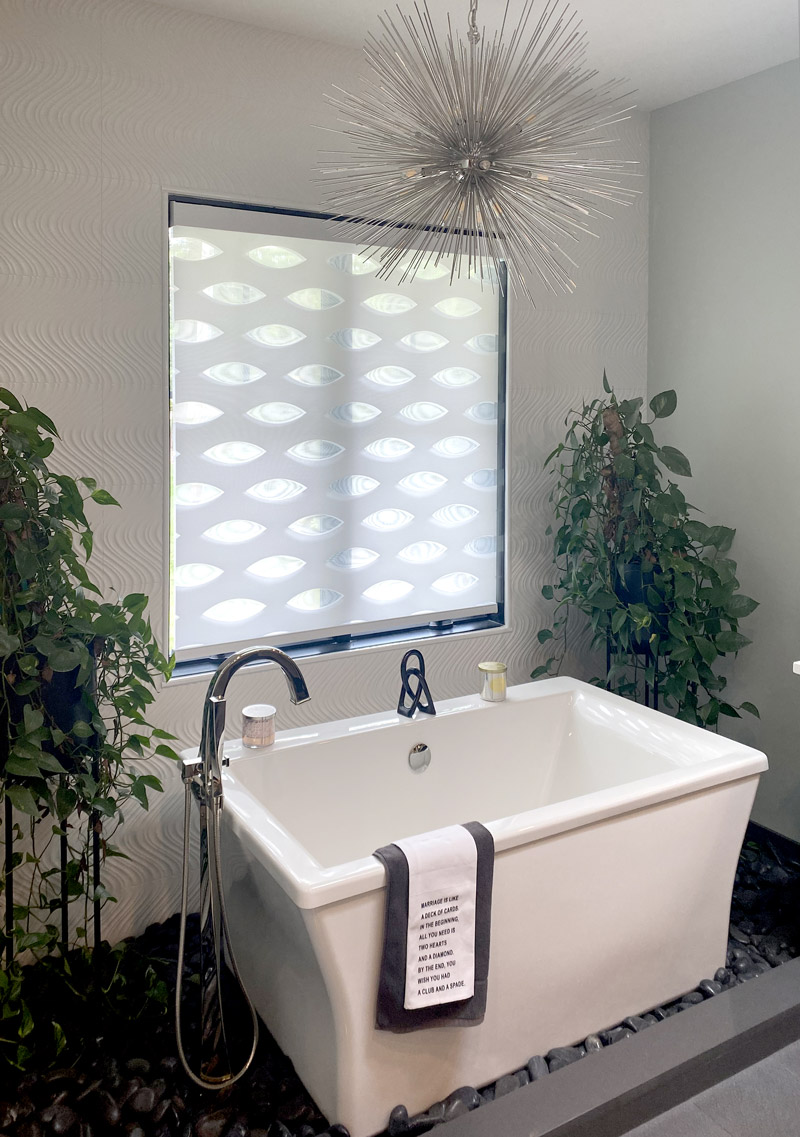 Design styles differ from person to person. As the newest version of roller shades, they're so easy to style. They'll fit right in with your home design. Your windows will make a striking statement with this brand new shade from Hunter Douglas. The sleek design of the shades won't overpower your look. Plus, you can make your design even more unique by adding layers of window treatments.
Enhance with Fabrics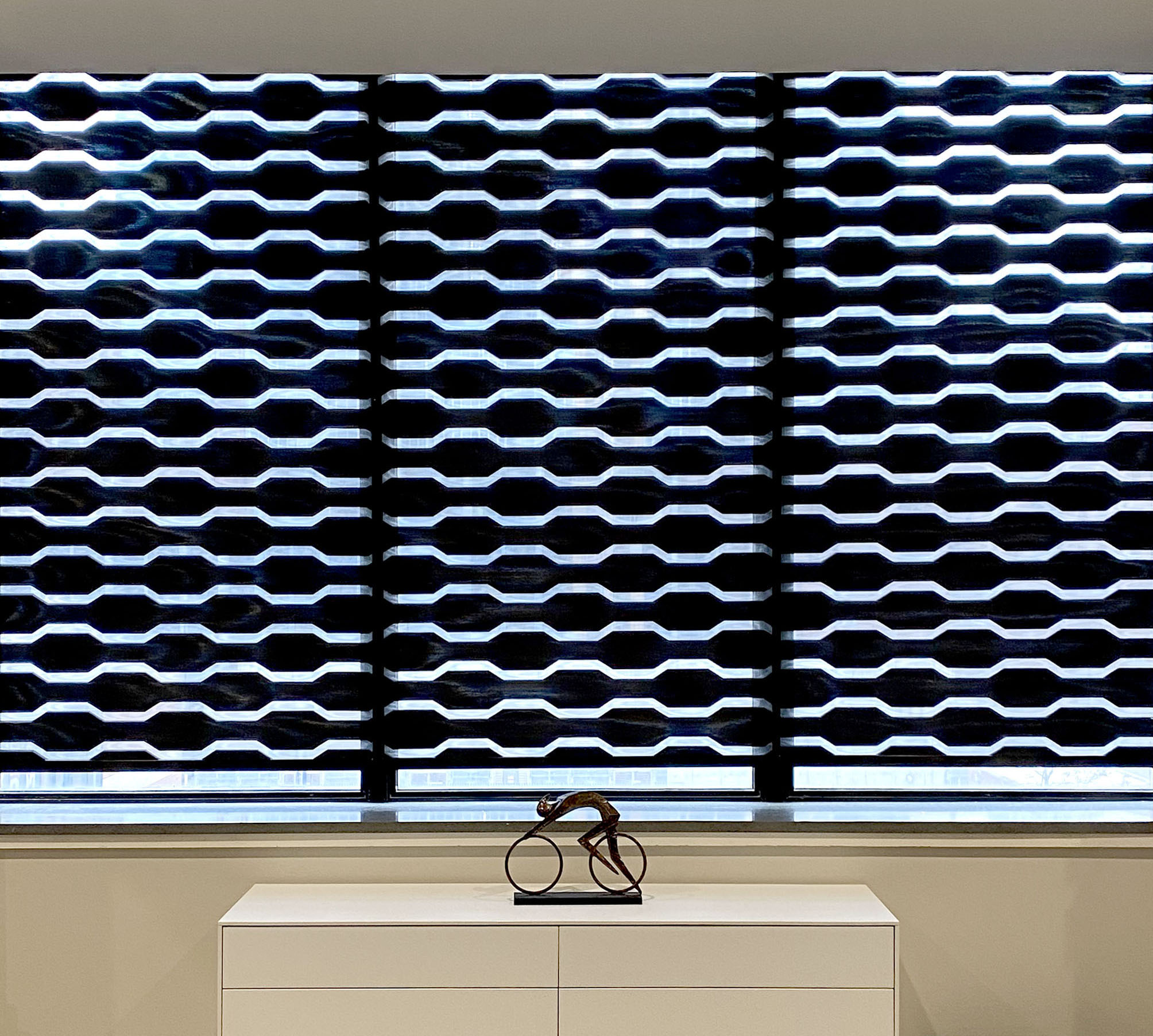 One of the best parts about these shades is the range of styles to choose from. Is your design style bold and daring? We have gorgeous fabrics in jewel tones that will enhance your space. Want something more natural? Soft neutrals will be the perfect addition to your design. After you find your favorite fabric, choose a texture. From satiny smooth to earthy grain-like textures, you'll personalize your window treatments and create a unique look.
Gain Function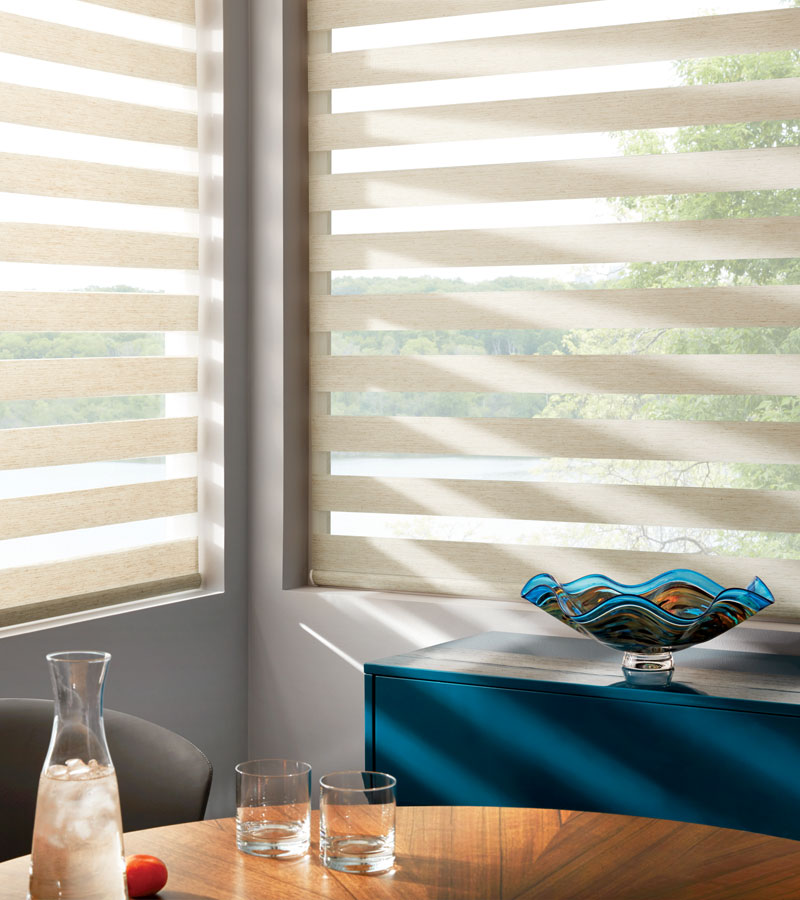 Imagine having the simplicity to change your atmosphere with one swift rotation. It's now possible with these layered shades. Enjoy light-filtering during the day, then quickly adjust your shades at night for room-darkening solutions. Choose a sheer fabric to enhance your view-through, or go for opaque. You can even roll them up and out of the way into the headrail. It's all up to you.
Designer Banded Shades for Your Home
Sleek design, amazing function, and an abundance of style options are all waiting for you. Our Banded Shades are a beautiful choice for any design style. Do you want to see them in your home? We can show you! Contact our team at Skyline Window Coverings for a free, in-home consultation.