Decorating kids' rooms is an exciting right of passage for parents. But, as your children grow, you come to realize how tricky it can be to combine their changing minds, developmental phases and style preferences to create something you're all happy with. Let's explore the best ways to design a space that transitions from age to age…
Start with a Basic Color Palette
When it comes to painting kids' rooms, you'll be better off in the long run to use a neutral color for the foundation, adding style with development accents in colors your child loves.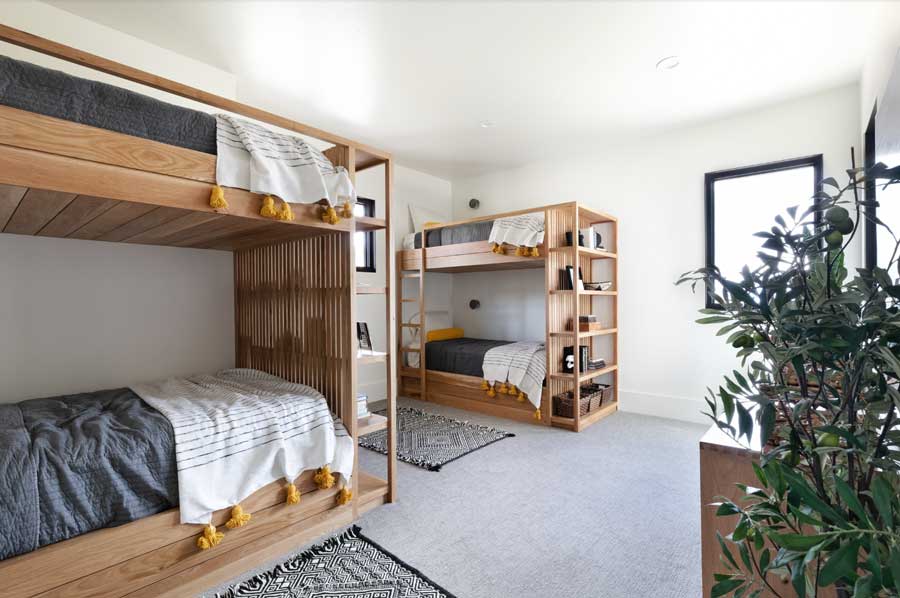 Create a Wall Feature
One of the best ways to add personality to a space is with a wall feature. This is also true of kids' rooms. You could go simple with some well-loved wall decals. These can be changed out easily as the child grows.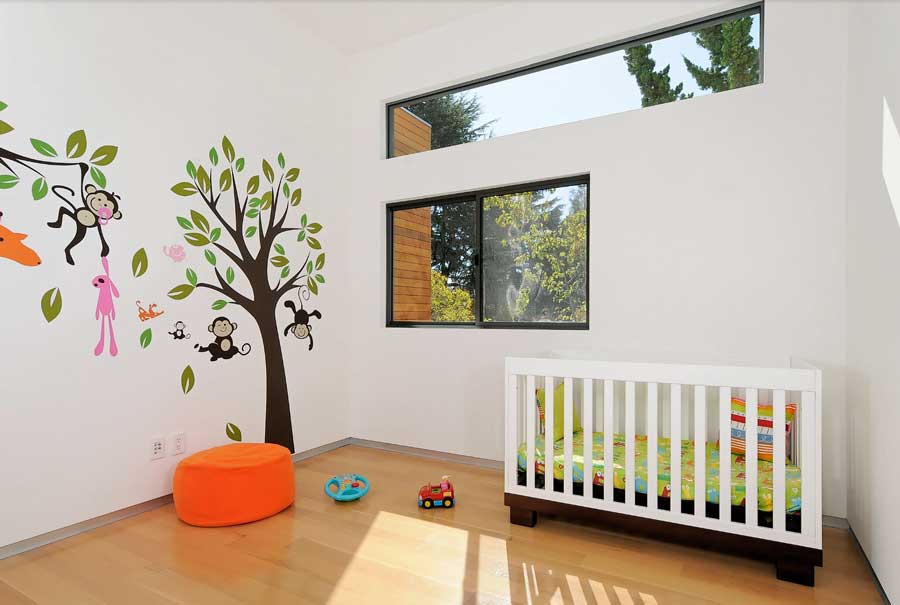 Another wall design idea is wallpaper. With today's peel n' stick products, wallpapering can be added and removed quickly, allowing for the style to change easily as they grow.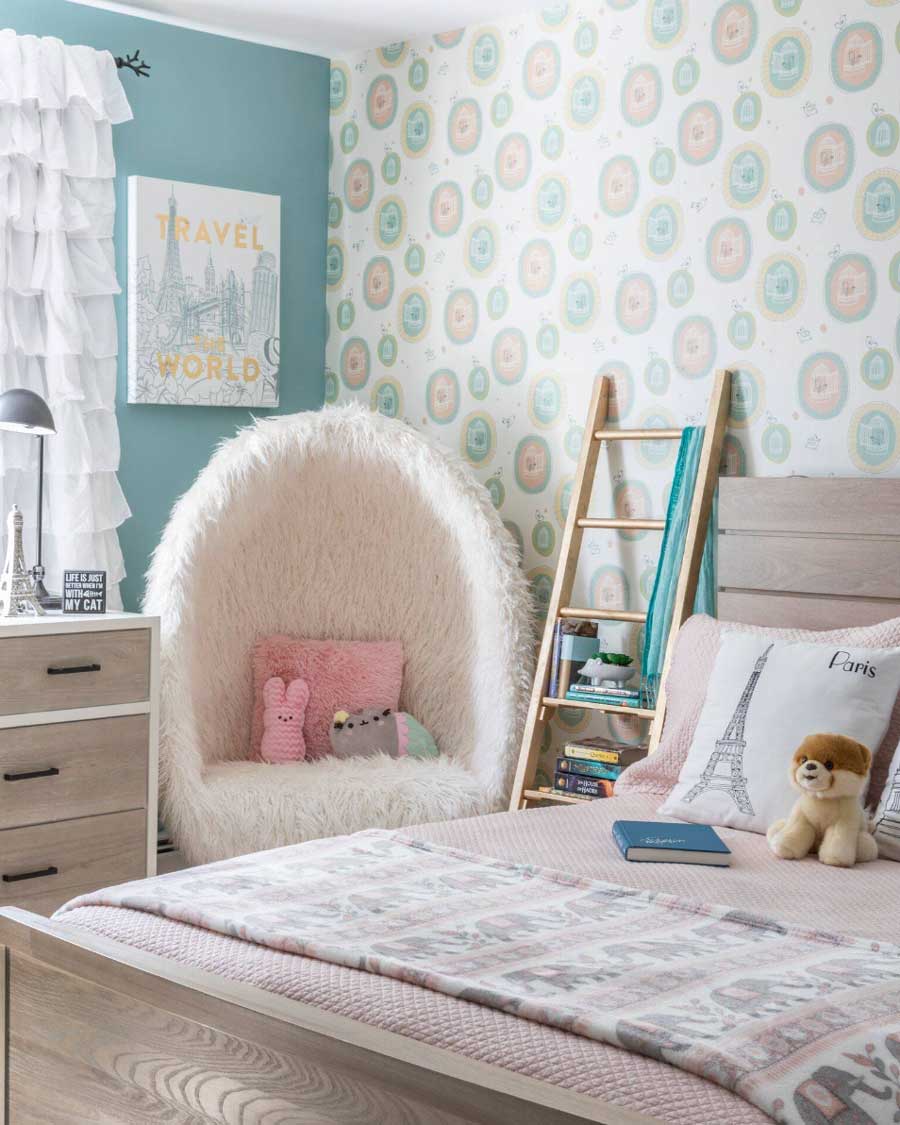 Create something more permanent with texture. This can be shiplap, board & batten, or wainscoting–all wall accents that can be painted over time when style or color choices change.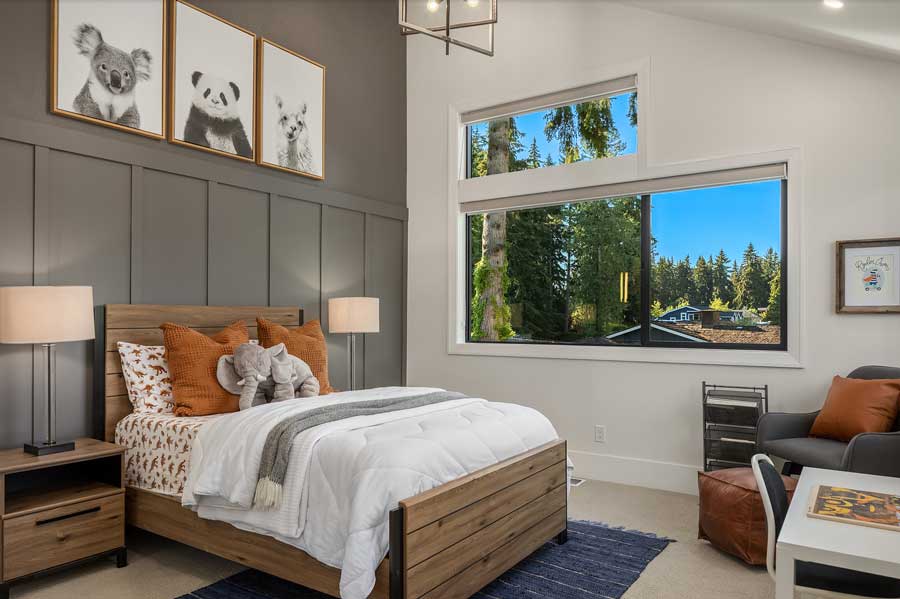 Invite Intentional Accents
There are plenty of accents that can grow with your child, from toddler to tween. Let those set a scene of style–pillows, wall art, window treatments, lighting and area rugs.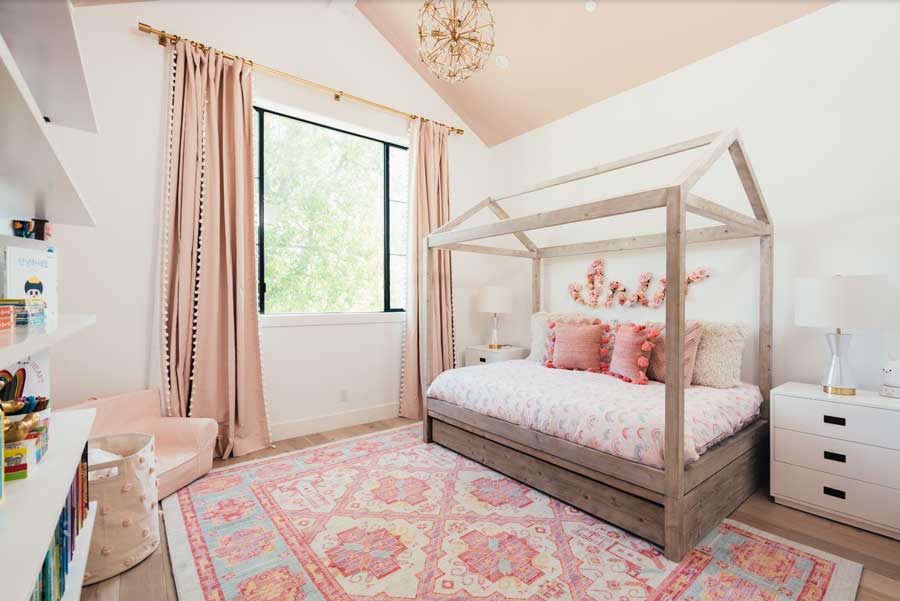 Provide Storage
It's important for kids' rooms to have adequate storage. This can help them learn to put their things away. Or, it's a great way for you to stash their stuff if the mess drives you crazy.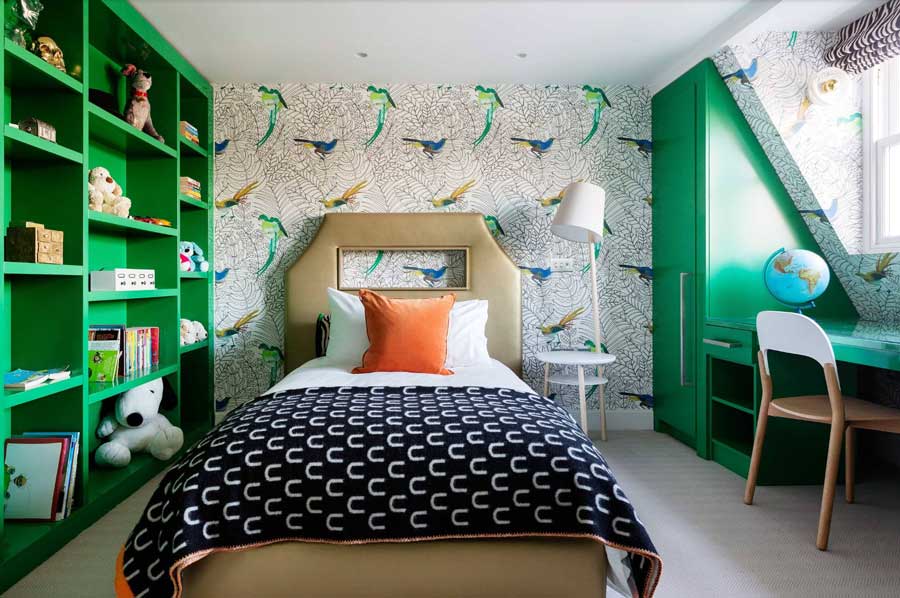 Encourage Reading, Writing & Creativity
For preschoolers, a desk space is a great area for them to draw and color. As the child ages, they can work on homework.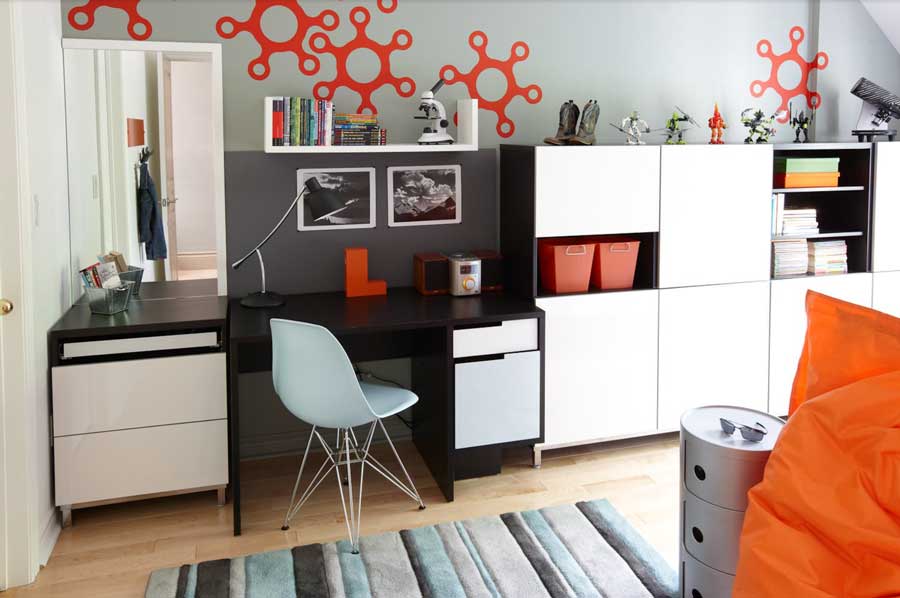 You'll spend years sharing books with your children in their rooms, so creating a special space to sit and relax with a good book is a great area that will bridge ages & stages. A fun chair or cozy window seat is the perfect addition.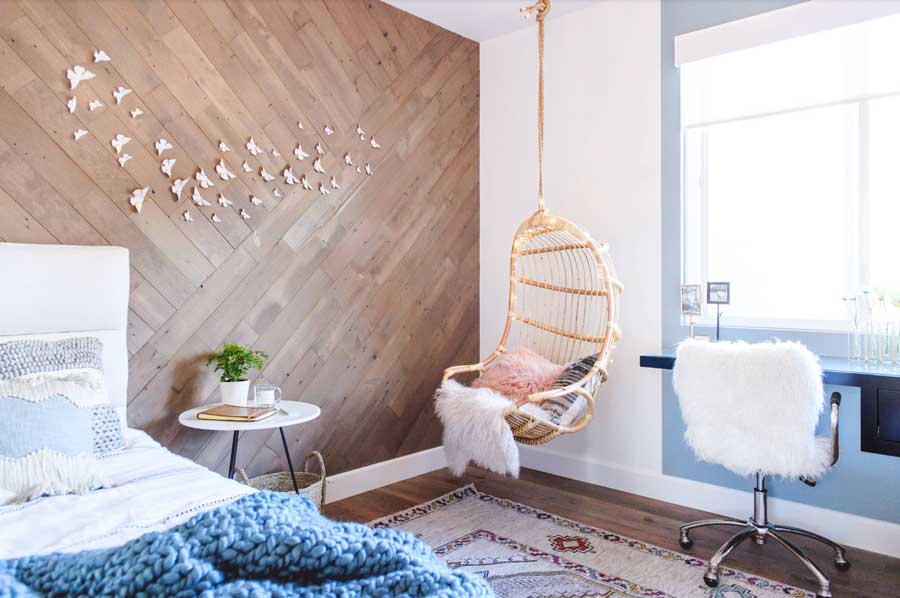 Encourage Good Sleep
No matter whether you're trying to get your infant on a good schedule, or encourage your teen to go to bed earlier, sleep concerns surround parenting. Create the ideal atmosphere for a good night's sleep with room darkening or blackout shades.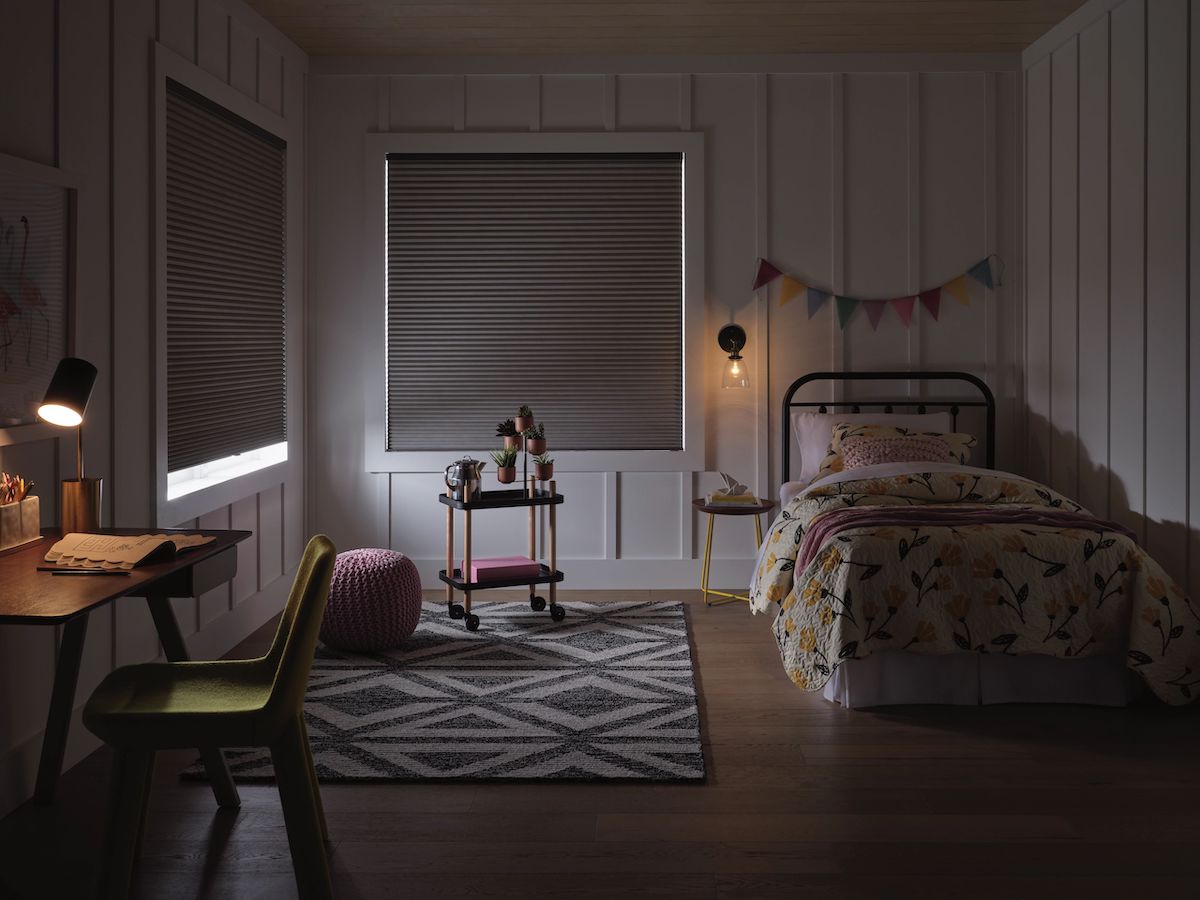 Don't Forget about Safety
It's easy to think, "It won't happen to us." But, kids are naturally curious and imaginative. They can easily get into risky situations. Cords hanging from window blinds are one thing you shouldn't have to worry about. Today's window coverings offer cordless operation–both manual and motorized. You can also get cords that are safe–they're short & out of harm's way. They also retract when pulled, to stay up and out of little hands.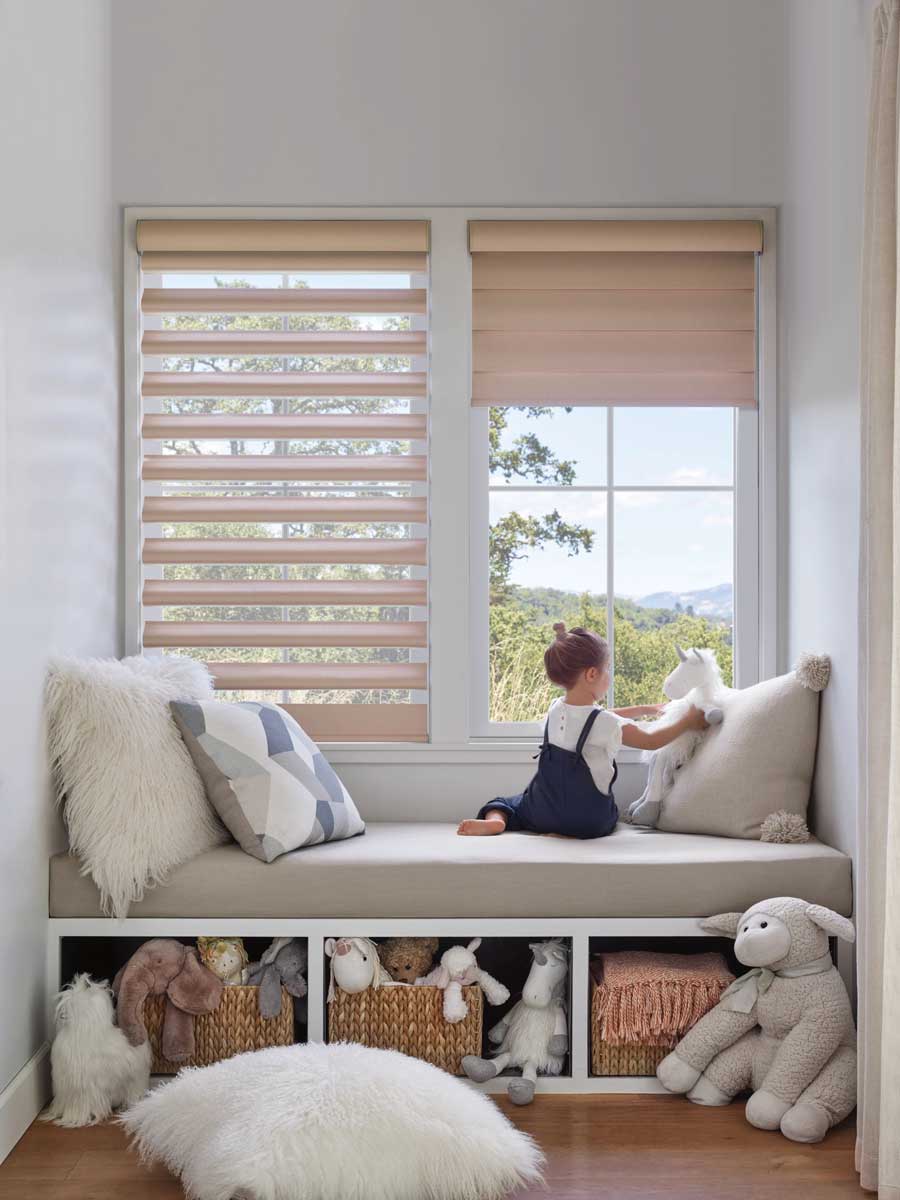 At Skyline Window Coverings, we would love to help you design your kids' rooms with style and function. Room darkening shades and blackout drapes are high on everyone's list. But, we'll also show you options that ensure safe spaces for your family. Get in touch for your FREE consultation.