Every year, builders and designers come together to collaborate on custom homes in Clark County, Washington. These beautiful spaces combine modern design and contemporary functionality for everyday living. We loved partnering with some amazing teams to bring the magic of custom window treatments into three of these custom homes.
Vivid by Kingston Homes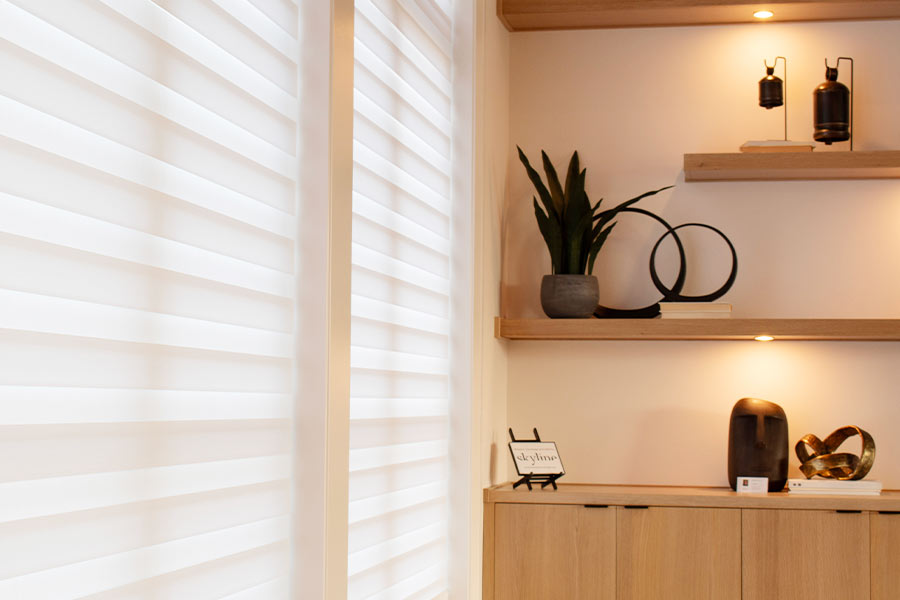 Setting the tone with a clean aesthetic and a high end feel, Vivid by Kingston Homes invites you to explore state-of-the-art functionality.
To compliment the design, Designer Banded Shades create sleek, clean lines. Used throughout the entryway and bedroom spaces, these window shades keep large windows covered.
As you enter the home, an open floor plan reveals large conversational gathering areas. Meant to be a place for multiple generations, the Vivid home inspires communal relaxation and inspired moments.
Sana by Marnella Homes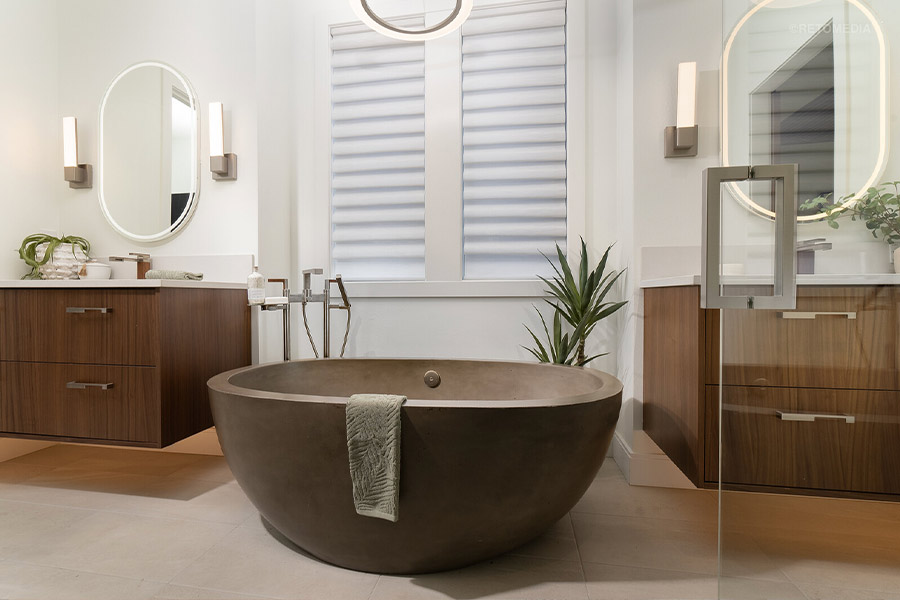 Of the home, builder Tony Marnella says, "I wanted to curate a home that had natural elements, but elevate the home by using high end finishes. I would say the vibe would be organic modern living." This custom home nestled just north of Vancouver, Washington certainly lives up to that.
Interior Designer Aundra Lisle thoroughly transformed each room with natural touches and comforting features.
With Powerview® shades in the main bedroom, the lighting stays soft and warm. In the master bathroom, the privacy of Pirouette® window shades creates an inviting experience after a hard day's work.
Terra Vista by Cascade West Development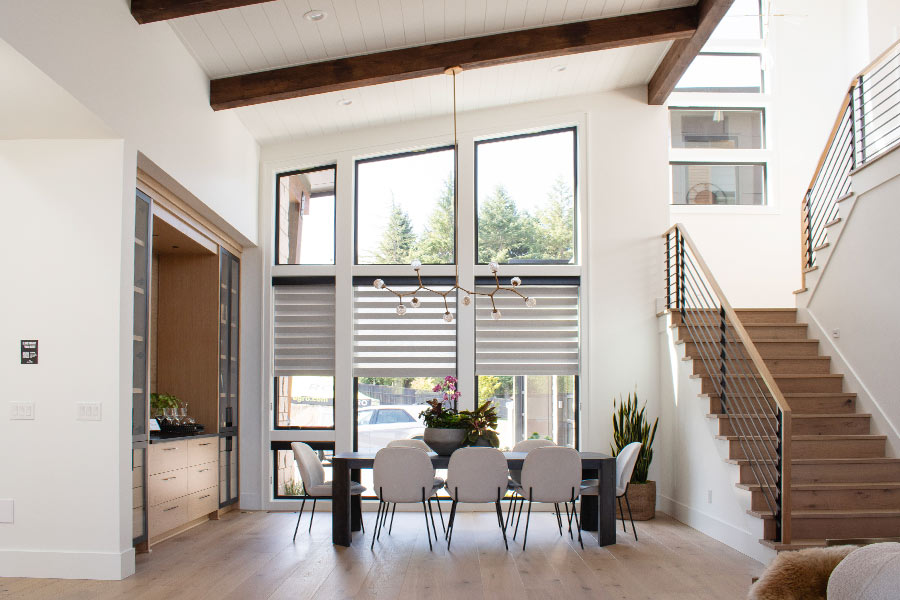 Inspired by the comfort of a country retreat, the Terra Vista home is bathed in light. With three large windows, this dining room was meant for entertaining. Designer Banded Shades provide light control for morning brunch and privacy for evening cocktails.
In the connecting hallway, skylights help bring even more warmth into the space. Framed by natural wood beams, these windows are a perfect spot for Duette Honeycomb shades.
The intentionality and thoughtfulness of each space is evident in every facet of this custom home. The interior design team from West Haven Design, set the tone for how stylish and practical a retreat-like home can be.
Working on Your Own Custom Home?
Whether you're just getting started, or well into the process, we're here to help. From automated shades to a simple room darkening option, it doesn't have to be overwhelming. If you're inspired by just how functional, yet trend-forward, your home could be, get in touch with our team.