Making a house into a home involves creating cozy spaces throughout. No matter whether you have an open floor plan, or designated rooms, enhancing the atmosphere withe the right elements will result in the cozy dynamic you're searching for. Let's explore home design ideas that will help you achieve this sought-after feeling.
Dark Ceilings
In an open floor plan, or home with high ceilings, if you want to quickly create cozy spaces, darkening the ceiling is key. Wood accents, beams, wallpaper or simply paint–these design accents will deliver that intimate atmosphere.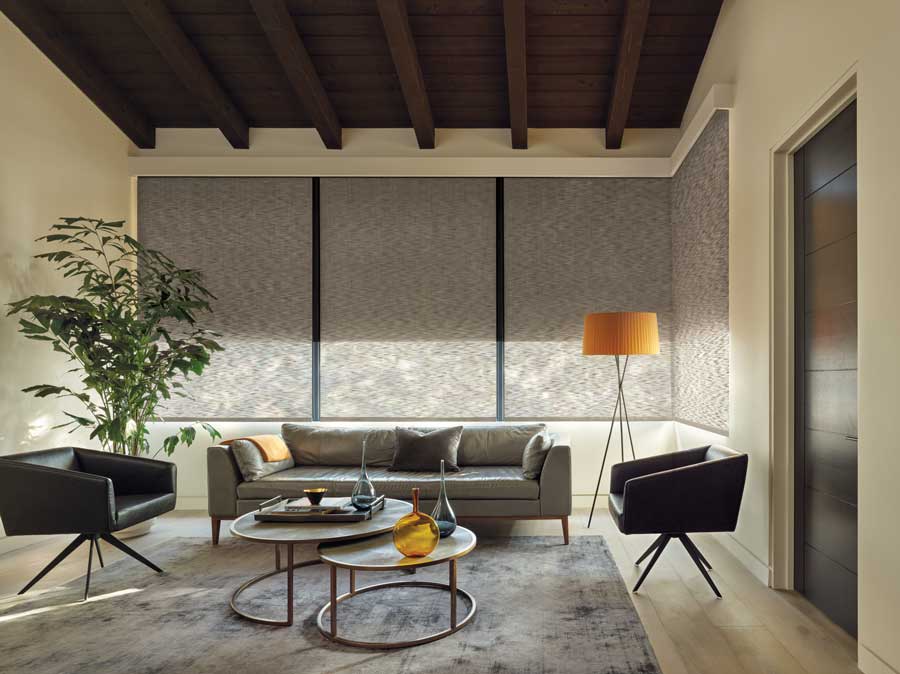 Window Treatments: Darkness can bring the comfortable, snug feeling you're wanting. However, being snug as a bug on Friday night might sound wonderful, but come Saturday morning, you might want to refresh the space with invigorating sunshine. The dual shades feature is a great way to experience the best of both worlds.
Private Moments
Even if your home has large open areas, you can create designated spaces that give off a close fitting vibe. A small table with comfortable seating, window shades that can close off the outside world and an intentional chandelier will all work together to achieve the look.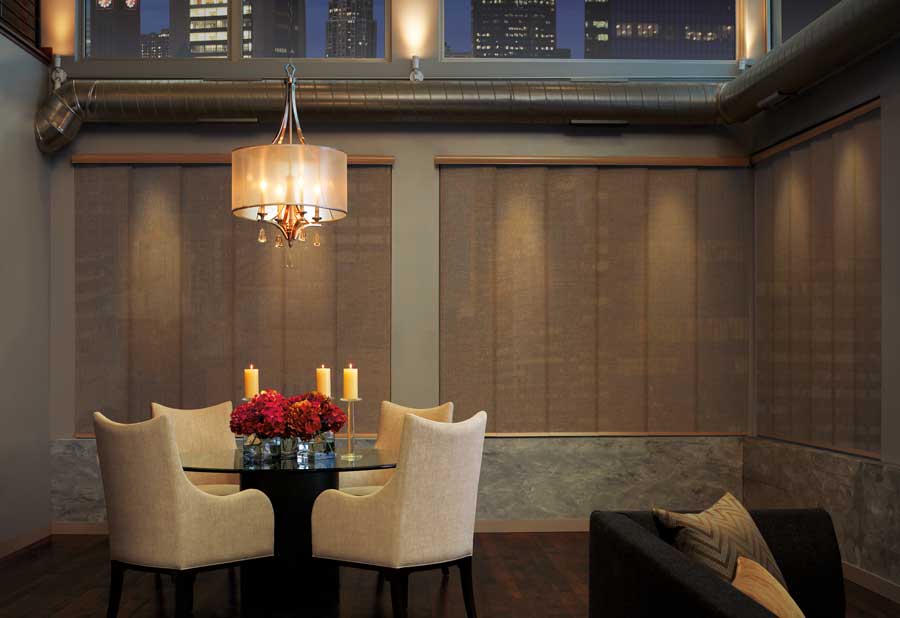 Window Treatments: Your view could be amazing. But, sometimes, you might just want to close it off. It's nice to feel like you have access to cozy spaces when you want them. Automated window shades are the perfect way to change the atmosphere in an instant.
Designated Areas
The ideal spot to enjoy a morning coffee, a good book, an afternoon tea…nooks are a great way to enhance your life at home. Upgrade a window seat with cushions, plush blankets and pillows, or carve out a dedicated corner for some quiet, calm moments, and the cozy spaces just need you to put your feet up and relax.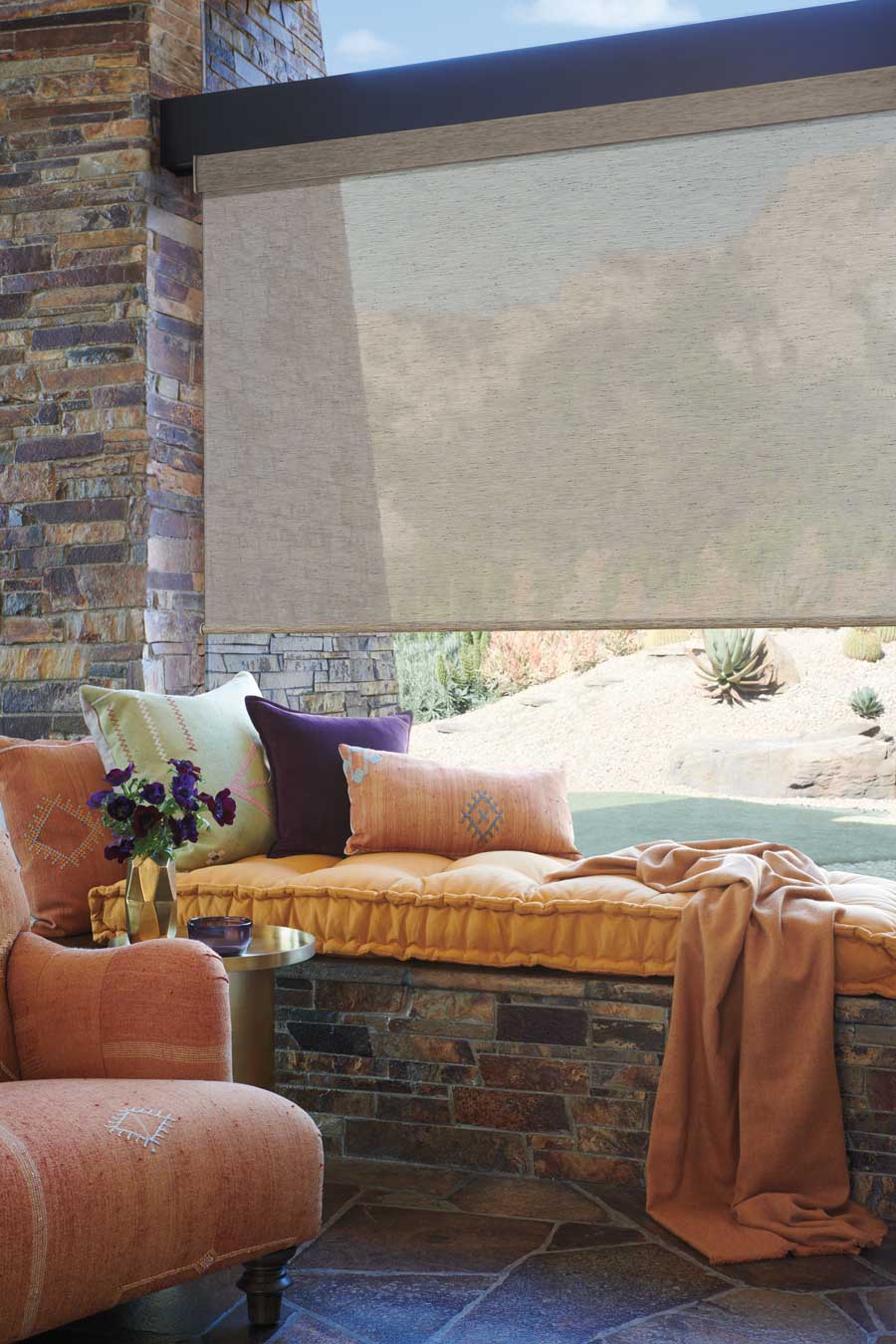 Window Treatments: Trying to relax in a small space can be difficult without the right light control. Or, the bright warmth of the sun may lull you right to sleep! It's important to think about choosing window coverings that invite a glowing light, without harsh glare or direct rays.
Design Elements for Cozy Spaces
Materials and fabrics come together with textures…it's the combination that creates the atmosphere. An area rug warms up the look of a room. The pillows, blankets and seating layer for an invitation to comfort. Levels of lighting contour the environment, allowing you to use it for any circumstance, but especially quiet soft lighting, like sconces, table lamps or lanterns.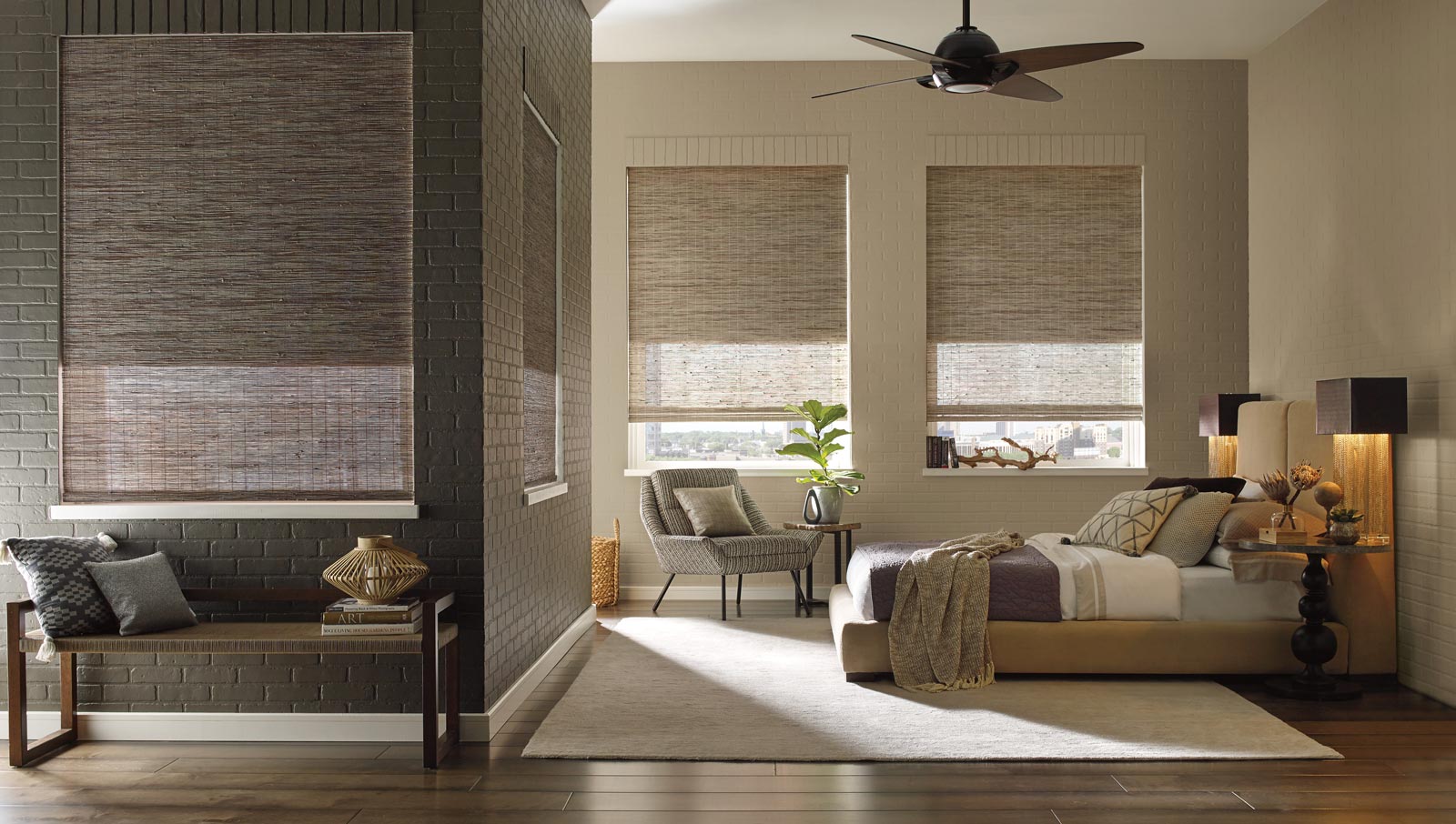 Window Treatments: Woven materials are a beautiful element to add into your home, adding both texture and filtered light in the space.
Adjustable Lighting
Have you heard of lighting that changes in temperature over the course of the day? It's called ambient lighting, and it can start cool and bright for productivity and increased energy. By evening, the lighting warms up, similar to the late afternoon sun, creating a feeling of cozy comfort. Now you can harness this natural lighting concept in your home, even with your shades closed. The feature is called Aura Illuminated Shades, with LED strip lighting that creates mood and atmosphere right at the window, changing from cool to warm whenever you desire.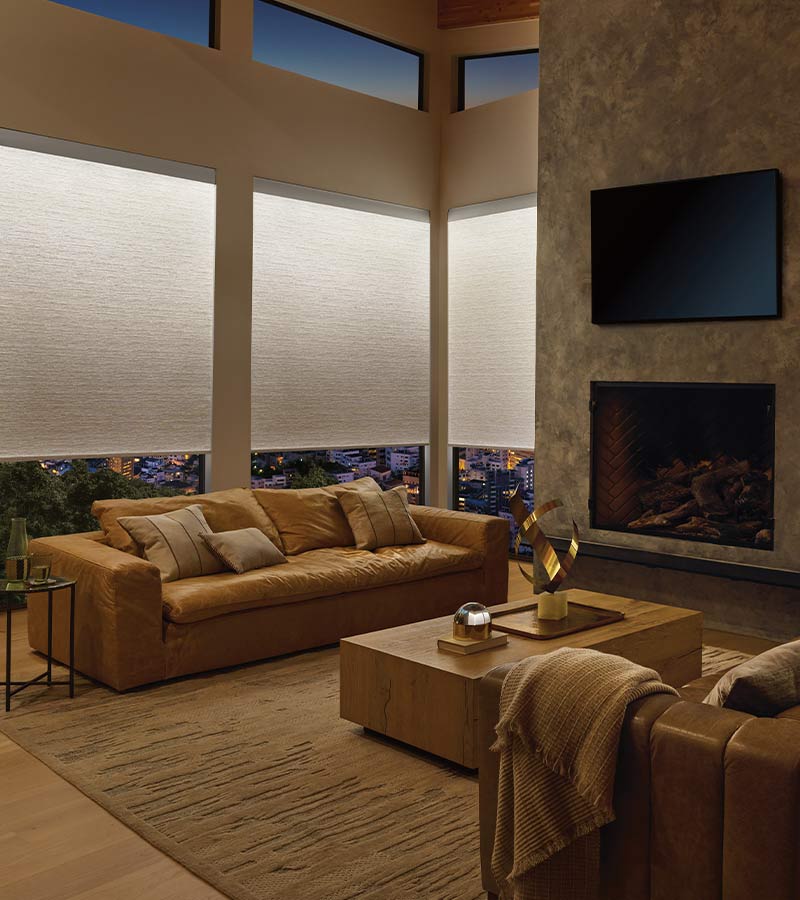 If adding cozy spaces to your home is on your to-do list this season, our design experts can help! From woven textures, to fabulous fabrics, our window coverings can upgrade the style, function and atmosphere of your home. Get in touch with our team at Skyline Window coverings for your free in-home consultation today!