On the heels of New York Fashion Week, we're finding inspiration in the Pantone Color Institute's top ten color palette for 2024. Along with those vibrant hues, we've also got their top five choices for a classic palette, featuring some truly beautiful neutrals. How do the latest color trends find their way into home decor? Let's dive in…
The Upcoming Colors
We always look forward to seeing the evolution of color. After all, there's a certain vibe that comes from the hues we see on each year's palette. Not to mention, there's often a cultural movement represented. Described as lively and full of optimism, the latest color trends are capable of "inspiring personalization and freedom."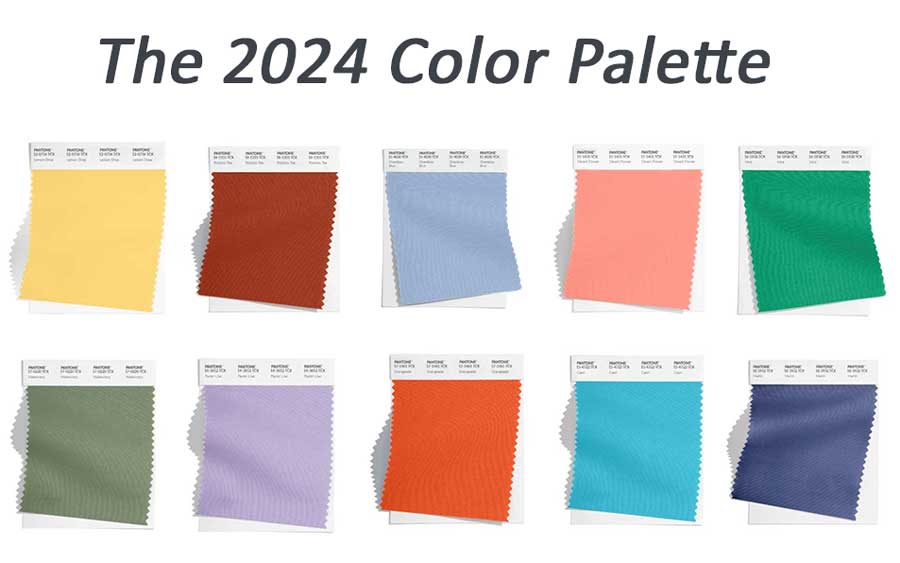 While the idea of self-expression is powerful when it comes to color, you might find yourself wanting the quiet peacefulness found in neutrals. 
This classic palette is a great representation for design, as many people feel torn between their love of grays and the warmth of browns. It turns out, gray and brown don't have to be mutually exclusive. Use one for warmth, another to cool it down–or make the look your own by combining them. 
Introduce Color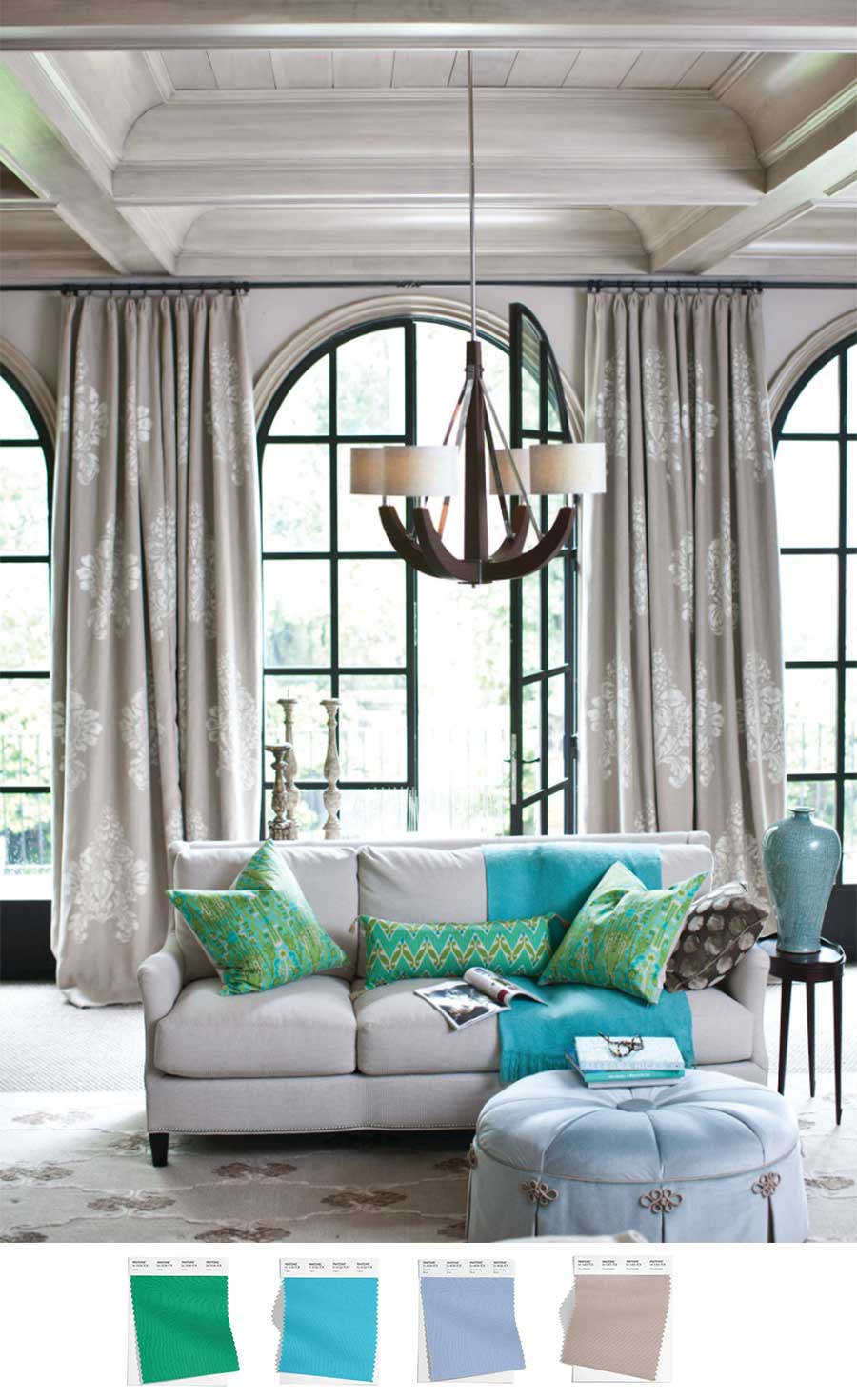 Many of us are comfortable with neutrals. But, it can leave you feeling like something is missing. Will colors and patterns make it feel more like home? There's only one way to find out. Small accents, such as pillows, blankets, vases and artwork are a great way to play with color in small amounts. Then, you can decide if the furniture, walls or window treatments are ready for a makeover. 
Pair Standout Colors
When it comes to pairing colors in design, it's important to note which color families YOU like to see together–and the hues that appeal to you. Blue & orange are known as opposites–easily making an eye-catching statement. When pairing colors, you'll notice one of the colors holds the majority of the space, while the other exists as an accent.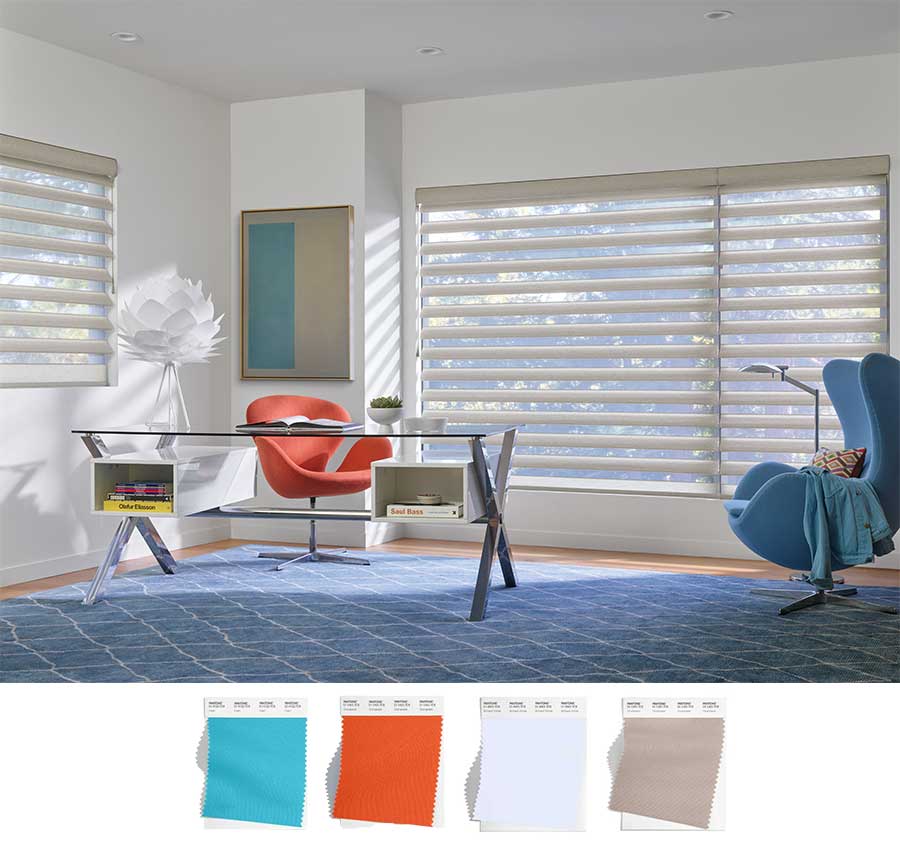 Let's talk about window treatments–and how to fit them in with the design. This home features a neutral foundation–soft white walls and light brown flooring. With large windows, you can either cool down the look of a space with grays and blues, or warm up the atmosphere with browns and greens. They chose the warmth of brown, with these soft, beige-colored Pirouette Shades–an excellent choice for the backdrop of this space.
Create a Serene Atmosphere
When you want an atmosphere of peacefulness and calm, the color "rules" tell us to put colors together that are close to each other on the color wheel. The pairing of blue and green is a great example. There's a harmony created when these colors come together in the same space. The soft beauty of this dining room is enhanced with this color pairing, while the cool gray accents–the ceiling, area rug and wallpaper–play nicely with the rich warmth of the brown-toned flooring and furniture. The result is stunning.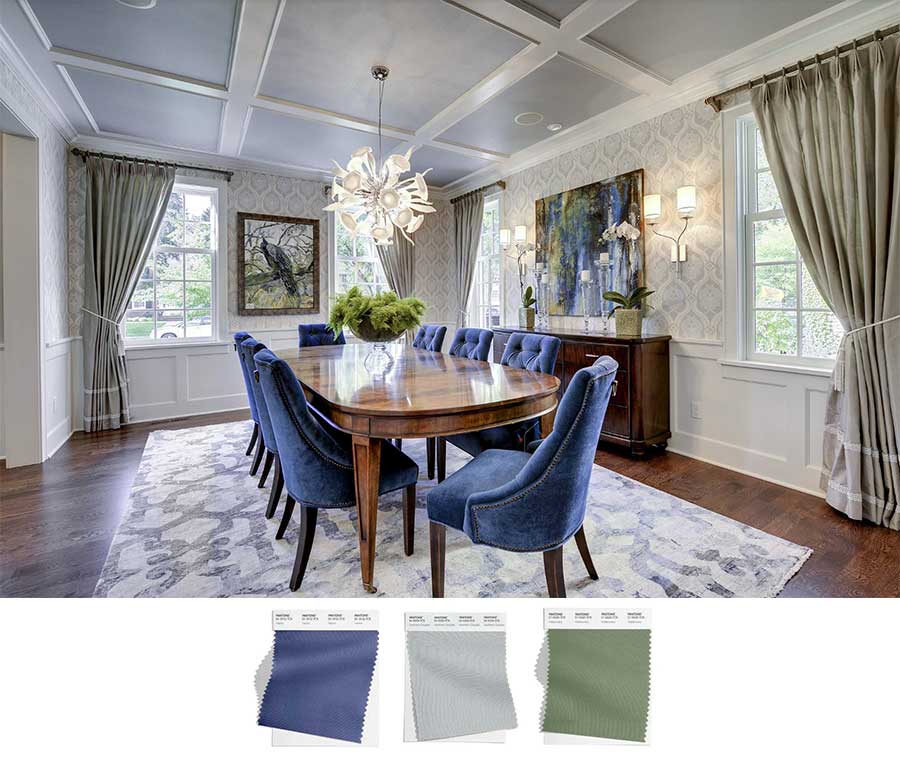 Add a "Wow" Accent
There's something in each color family for everyone. The latest color trends encourage self-expression, and a dynamic accent wall easily takes this bathroom to another level. Layers of gray are best highlighted with a bright, vivacious accent color. The black and white tile is a great way to bring dimension to the space without calling attention away from the spirited subway tile.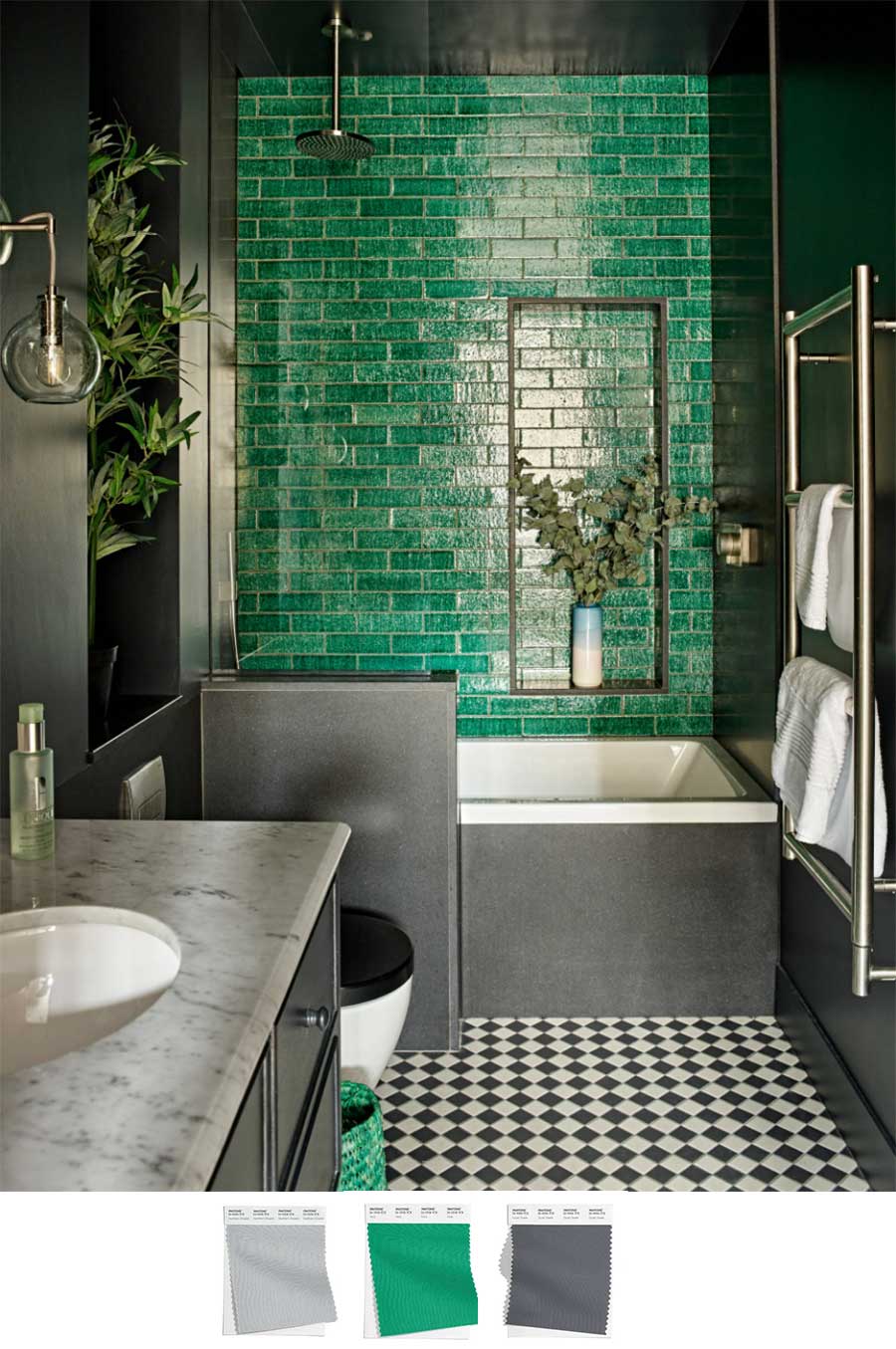 Make It Your Own
Your home is your domain & your sanctuary–it should be designed with colors that bring you happiness. And, since the latest color trends invite self-expression, it's time to bring in color–if that's what appeals to you. The walls, the artwork, the furnishings, the accents…the sky's the limit.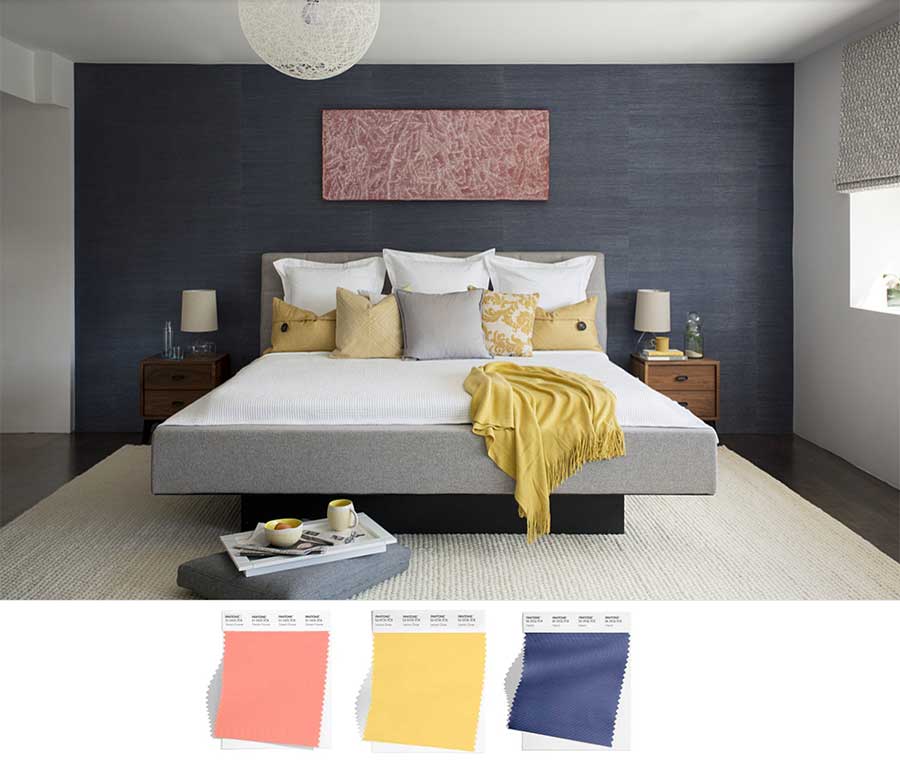 Finding Inspiration in the Latest Color Trends
The window coverings in your home are considered the art of the window–inviting color, texture and dimension. How do the latest color trends influence this design element of your home? Let's chat! Whether you love the idea of creating a gorgeous, but subtle backdrop, or you want window treatments that make a statement, our team of designers would love to help you bring your vision to life. Get in touch with our team at Skyline Window Coverings for your FREE in-home consultation.