Have you spent time looking into the best way to darken rooms of your home? If you're like most people, you're probably feeling overwhelmed by the amount of choices, from room darkening to blackout products on the market. How do you know if it'll really do what you want? Let us guide you to your selection of choices, based on the way you use your home…
From Room Darkening to Blackout…
Room Darkening Shades make the environment dark, but there may still be light entering at the sides. Sometimes the window itself can make a difference as to how dark it gets. Minimal light gaps on each side of room darkening shades may outline the shade during the day. In most cases, this is what you're searching for to darken rooms.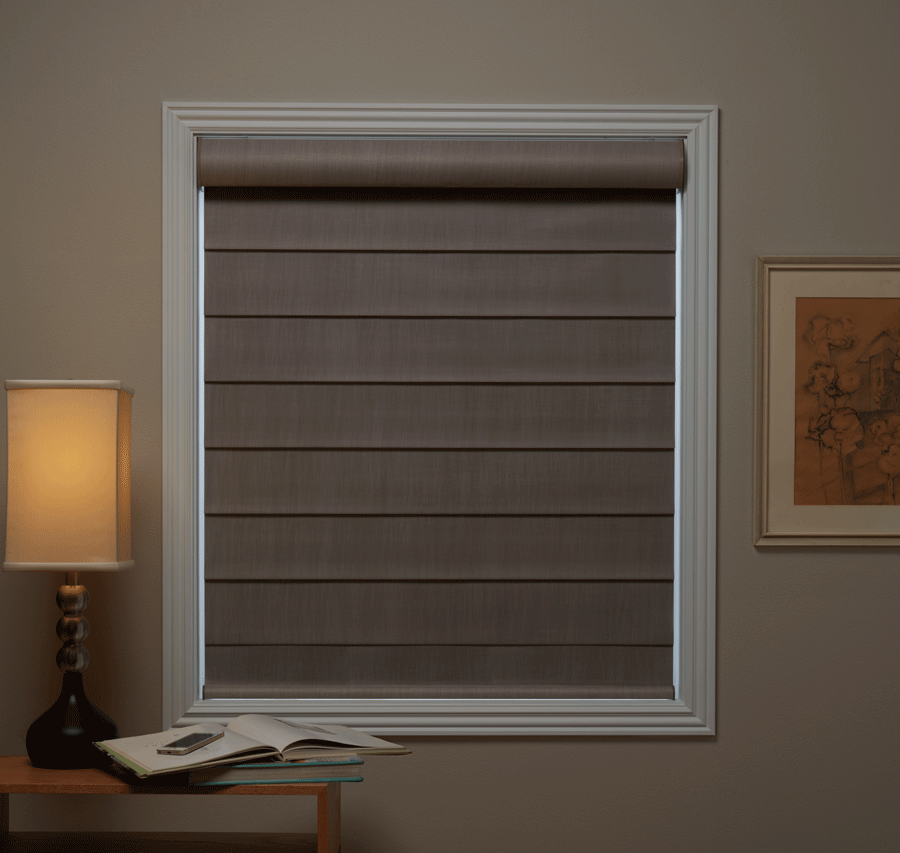 Blackout Shades darken the room–no matter the time of day–to the point where it's "hard to see your hand in front of your face." Sometimes, you need an ultra-dark space. Or, based on the direction your windows face, you need an extra tough solution. In this case, we have fabric opacities that block the light. And, when you want to seal out light, the LightLock system offers U-shaped channels to guide the window shades up and down.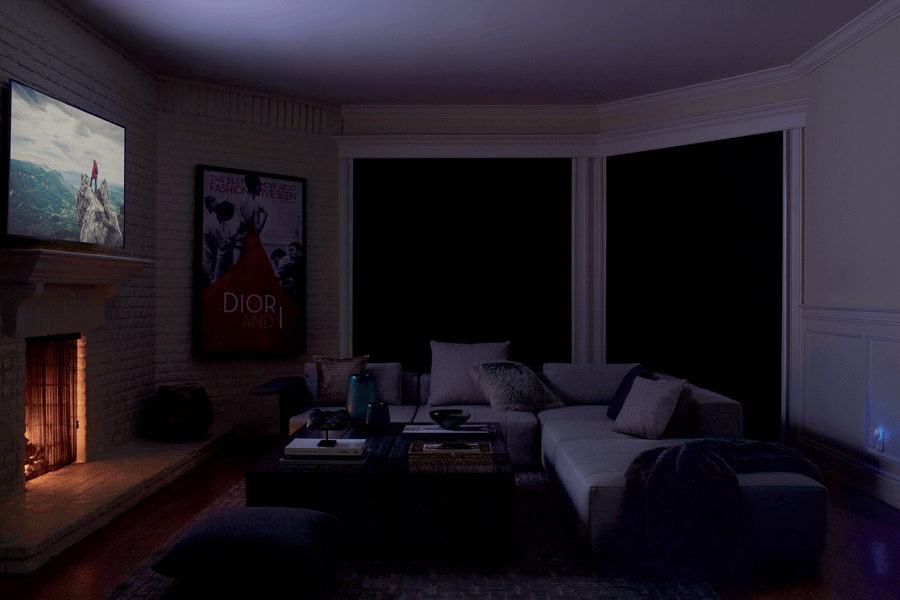 "I need a range of control. I don't want just dark or bright."
There are rooms in your home that may have you thinking you want the light control to flow, from soft light to room darkening–even achieving blackout. This is the perfect space for shade systems with a range of functioning. A great example is dual shade control. You can enjoy filtered light and landscape views with the front shade in place. Then, by lowering a second, blackout roller shade, you can have superb darkness!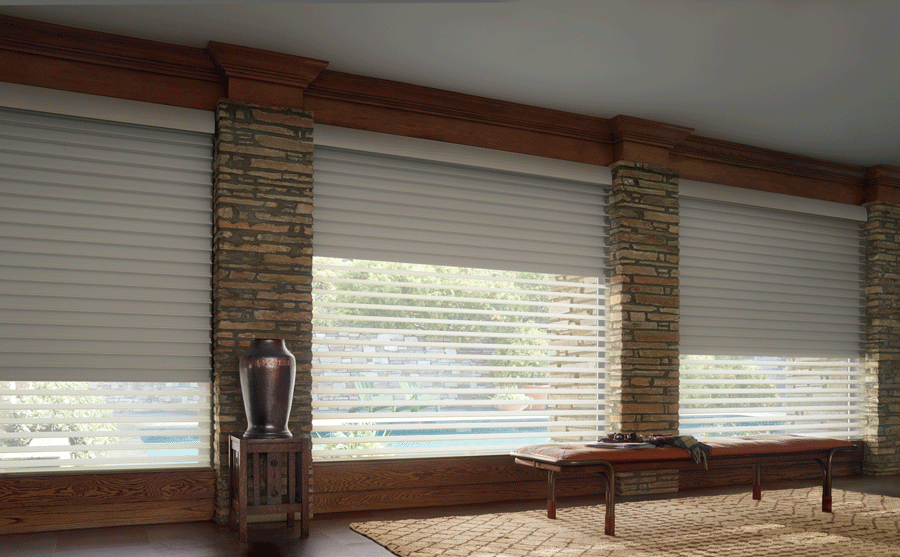 "Is there a way to cover our  light gaps?"
With room darkening, there is still a chance for a small amount of light–as you can see above. You may even have window shades you want to keep, but need an extra boost to darken the space. To go from room darkening to blackout, we suggest layering. One way to do that is by adding side drapery panels. You'll decrease the chance of light entering, while adding beautiful style.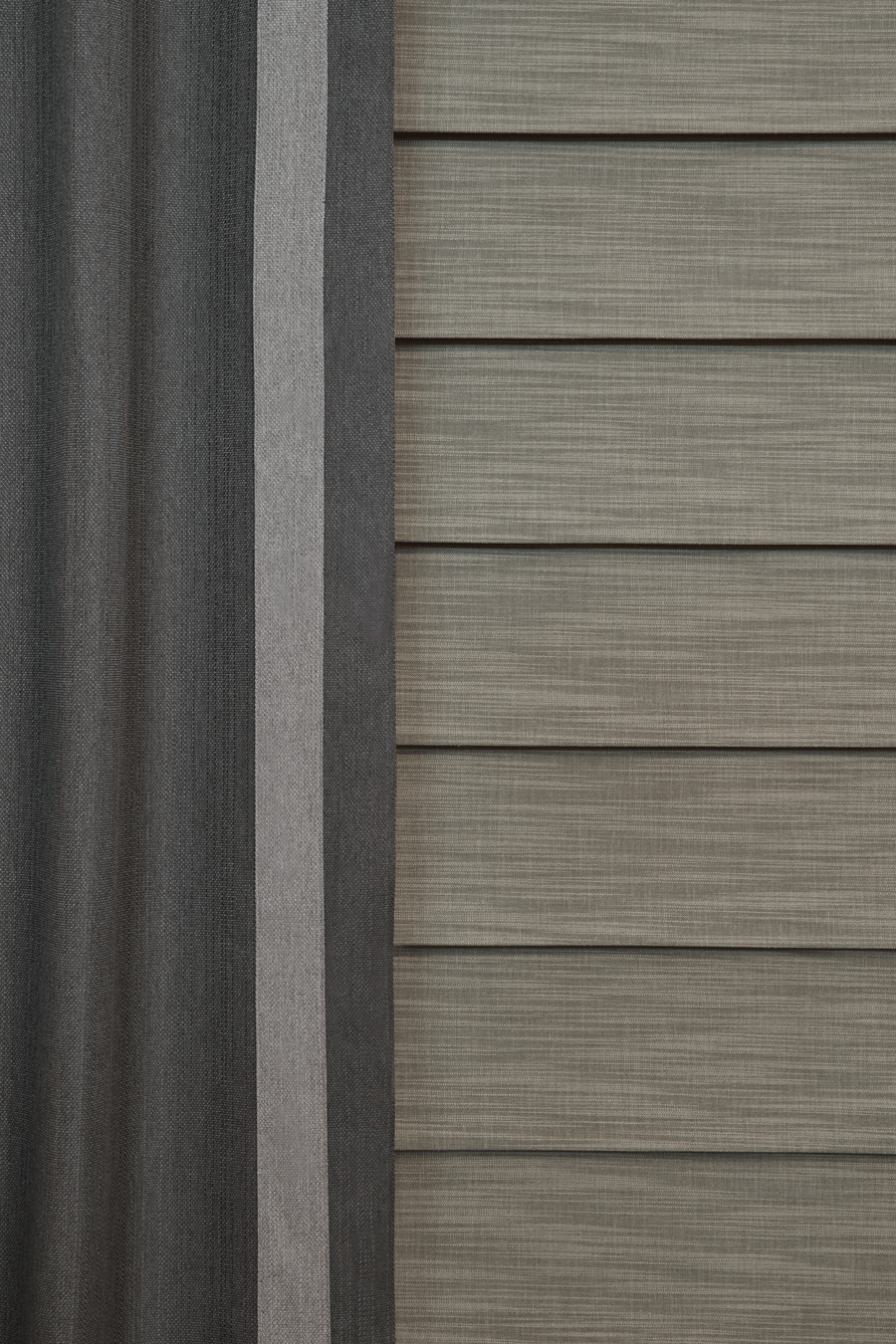 "Our windows are old–window shades won't fit."
Because our window shades are customized to your home, there's a much better chance of getting the best fit, for ideal results. With older windows, one thing we see is too little depth to put them inside the frame. In cases such as this, you can choose to have us use an outside mount, attaching them over the window frame, to have them lay flat against the frame.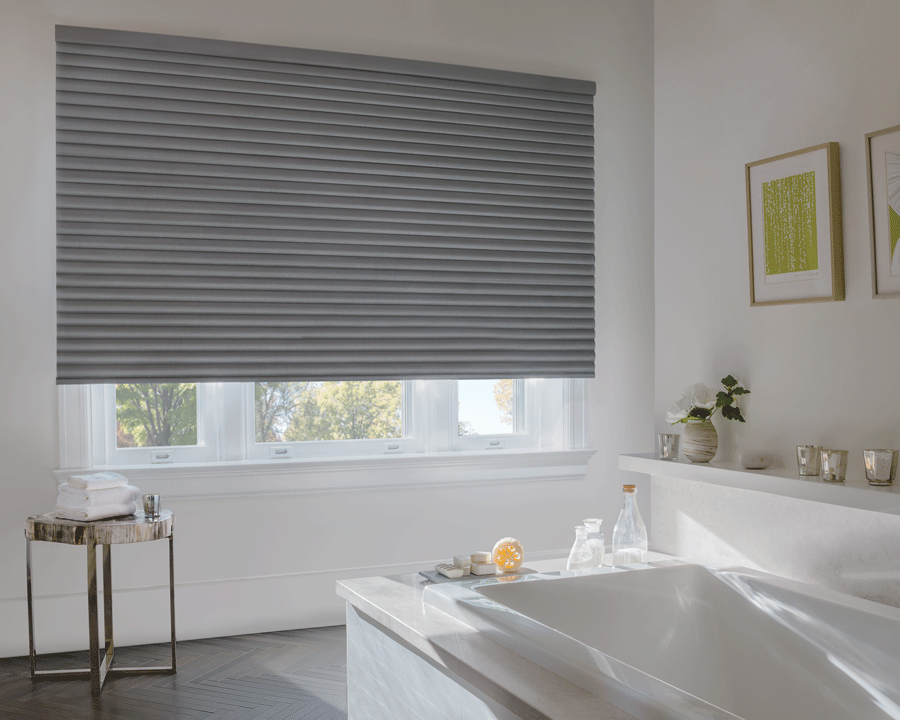 At Skyline Window Coverings, we have a range of products, from room darkening to blackout. After listening to your goals for the atmosphere, we can help you determine the best solutions for your home. The best decisions are often made within your home so we can determine how the light interacts with your space. Contact our team for your FREE in-home consultation.