Staying up-to-date with the latest trends can be a job in and of itself! But, who doesn't love having a trendy and stylish home? Switching up elements in your home is a great way to keep the atmosphere fresh. The latest design statement on the block? The feature wall!
What Is a Feature Wall?
Once upon a time, you had the accent wall. Painted a different color than the others, it was meant to draw the eye with a coordinating–sometimes bold–color. The feature wall takes that concept to a whole new level. Wallpaper, wall stenciling, shiplap, reclaimed wood, board and batten…these elements add texture, dimension and incredible style. By adding this focal point, the atmosphere–and overall design of a room–changes. What if you have floor to ceiling windows for walls? We've got designs for you! We can help you incorporate this latest statement into your home.
A Classic Is Back to Stay
In recent years, wallpaper has gained in popularity again. Due to "peel and stick" application, many homeowners have found modern wallpaper to be much easier to apply and remove. Bedrooms, offices, and even living rooms are a great place to add wallpaper for a creative new look.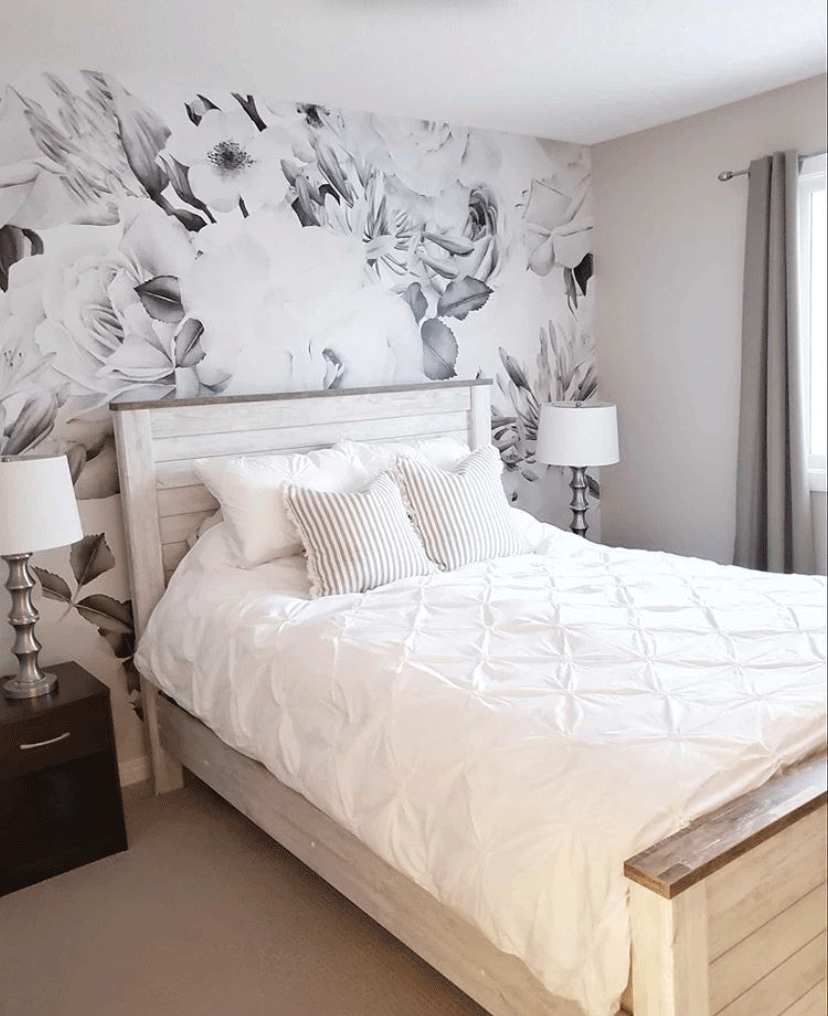 The draw? Amazing designs, of course! Just take a look at this feature wall that Emily, of @emilyc.design, uses in one of the bedrooms of her home. From sweeping florals to intricate patterns or elegant prints, it's easy to personalize your home. We only have one question. How long can we stay?
Black Shiplap Heightens the Trend
Shiplap has been popping up everywhere. Do you love it, or hate it? Don't make a decision until you see the newest trend involving this feature wall concept. Paint!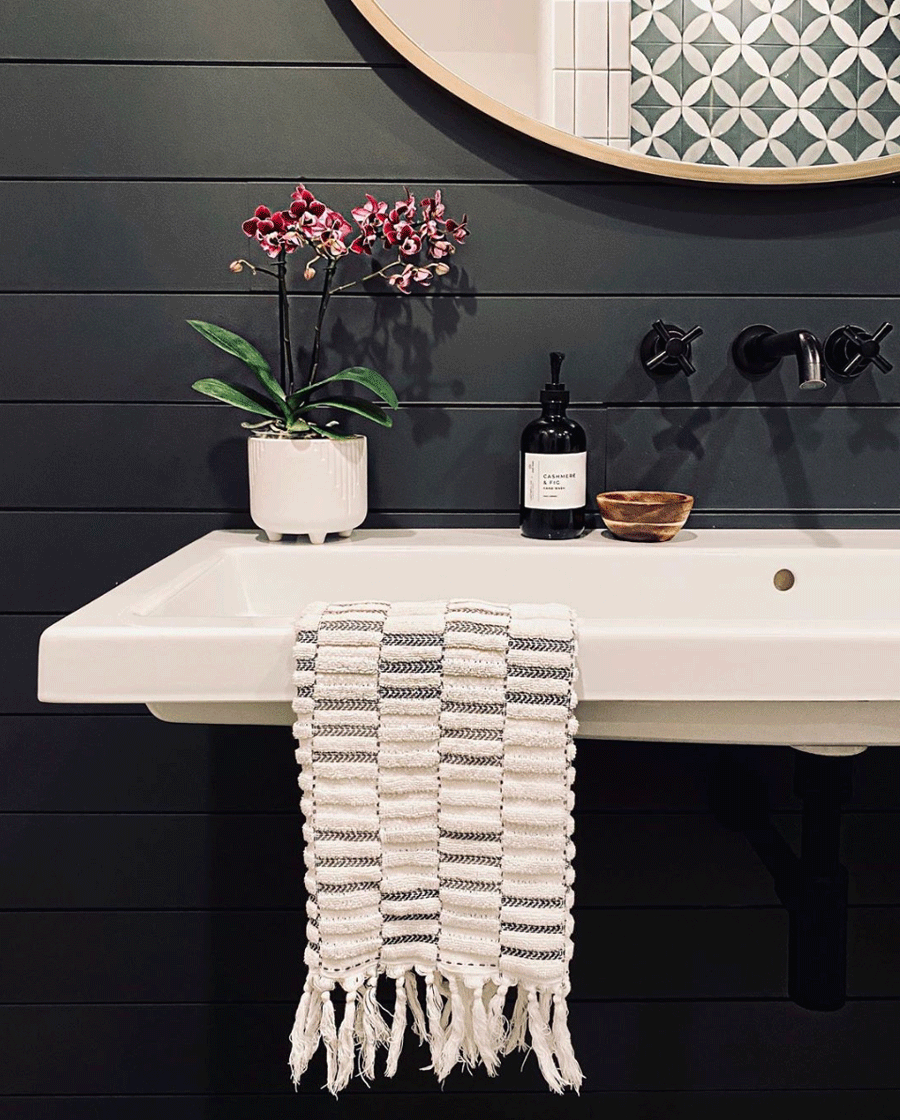 By adding color, like black, you can achieve a chic, moody vibe. Leanna, from @wayoutinwoodstock, showcases this new spin on shiplap by having the dark painted trend in her bathroom. You still get the subtle texture, but with a whole new look. This is an amazing way to capture design.
A Custom Look with Board & Batten
The possibilities are endless with a board and batten feature wall! From complex patterns to simple structure, the geometric layers captivate the eye. And, then, you get to choose the paint color!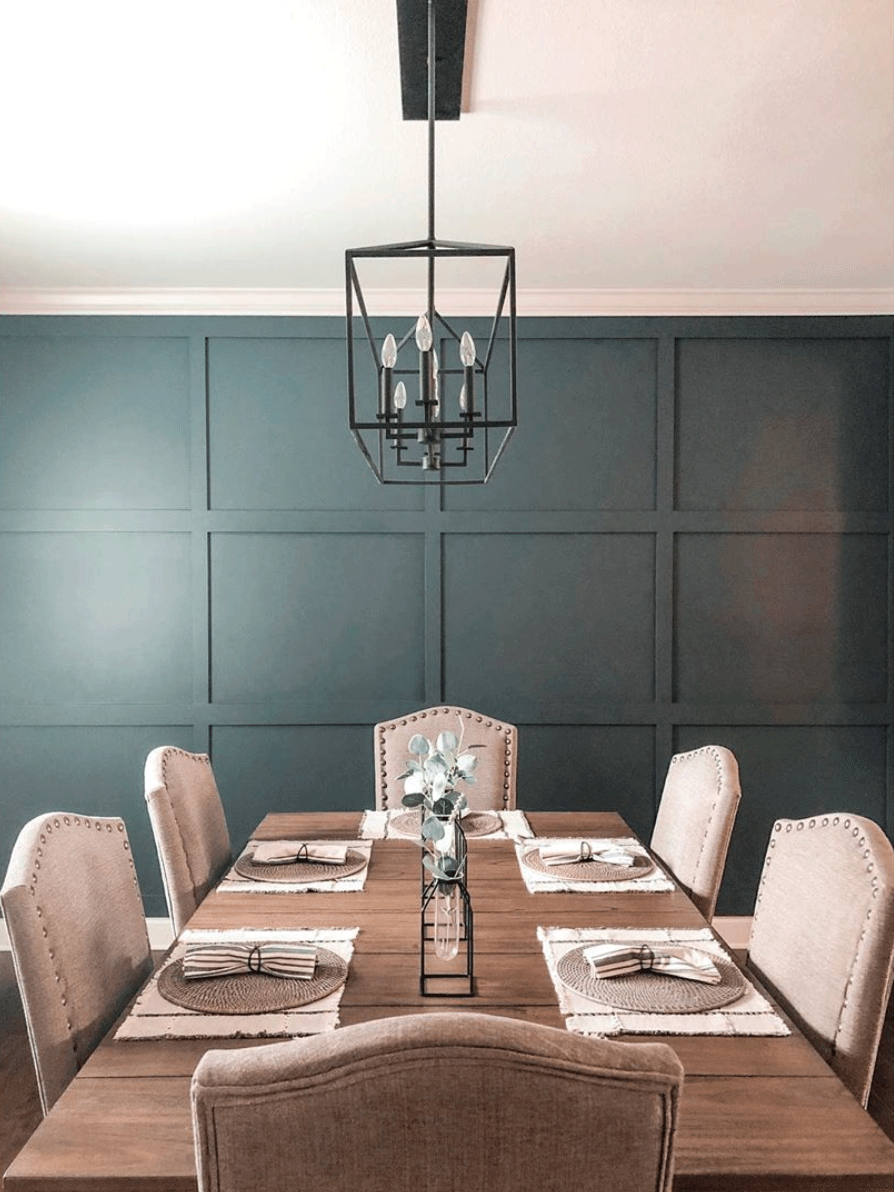 These wooden walls make a dramatic statement, and Alyssa, of @space_of_grace_, showcases how stunning a board & batten design can look in her dining room. The earthy colors in this space make it comfortable, while the design elements themselves offer an elegant air. What a perfect balance!
Do You Have a Wall of Windows?
What about rooms where the main focal point is floor-to-ceiling windows? When windows make up your entire wall, a dynamic and stylish look is achievable–wait until you see what's possible. Our designer banded shades allow for functionality and style.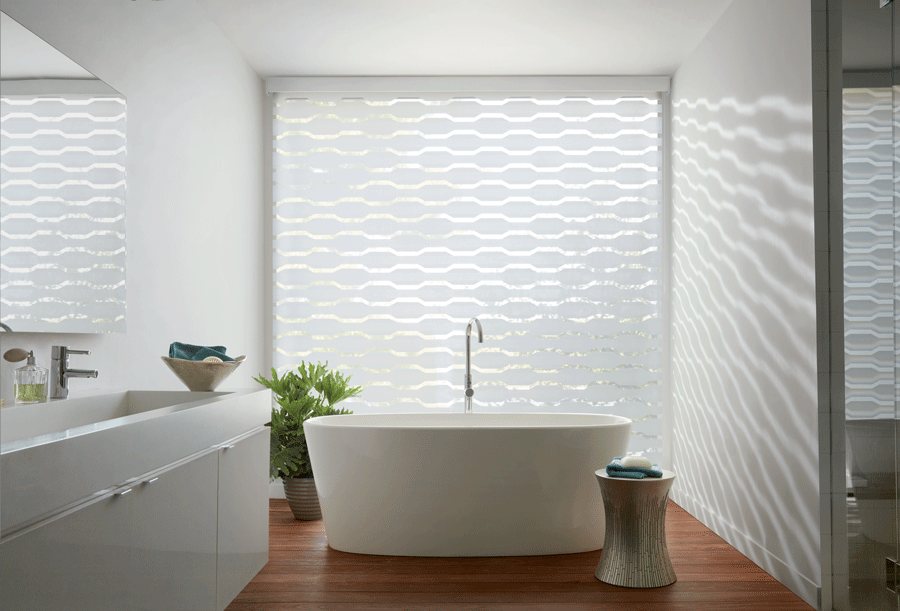 Create a unique and creative take on the feature wall trend with our latest window covering innovations. Our team here at Skyline Window Coverings is excited to help you with all your window covering needs. Get started today and contact our team for your FREE in-home design consultation.