It's a stunning collaboration. And, we couldn't be more excited. Hunter Douglas has teamed up with Rebecca Atwood, a textile artist from Brooklyn. The result? A beautifully curated collection of fabrics, dedicated for the Hunter Douglas Design Studio. Choose draperies, side panels, roman shades or roller shades. They can all be designed with these specialty fabrics. 
"Our colors and prints are developed to complement the things you already love in your home." 
~ Rebecca Atwood
The Art of Rebecca Atwood 
Rebecca grew up in Cape Cod, and it's possible that her love of art and appreciation of nature's rhythms are inspired by the beauty of the ocean and its surroundings. Her sketches and paintings are experimented with and finalized with a finishing touch.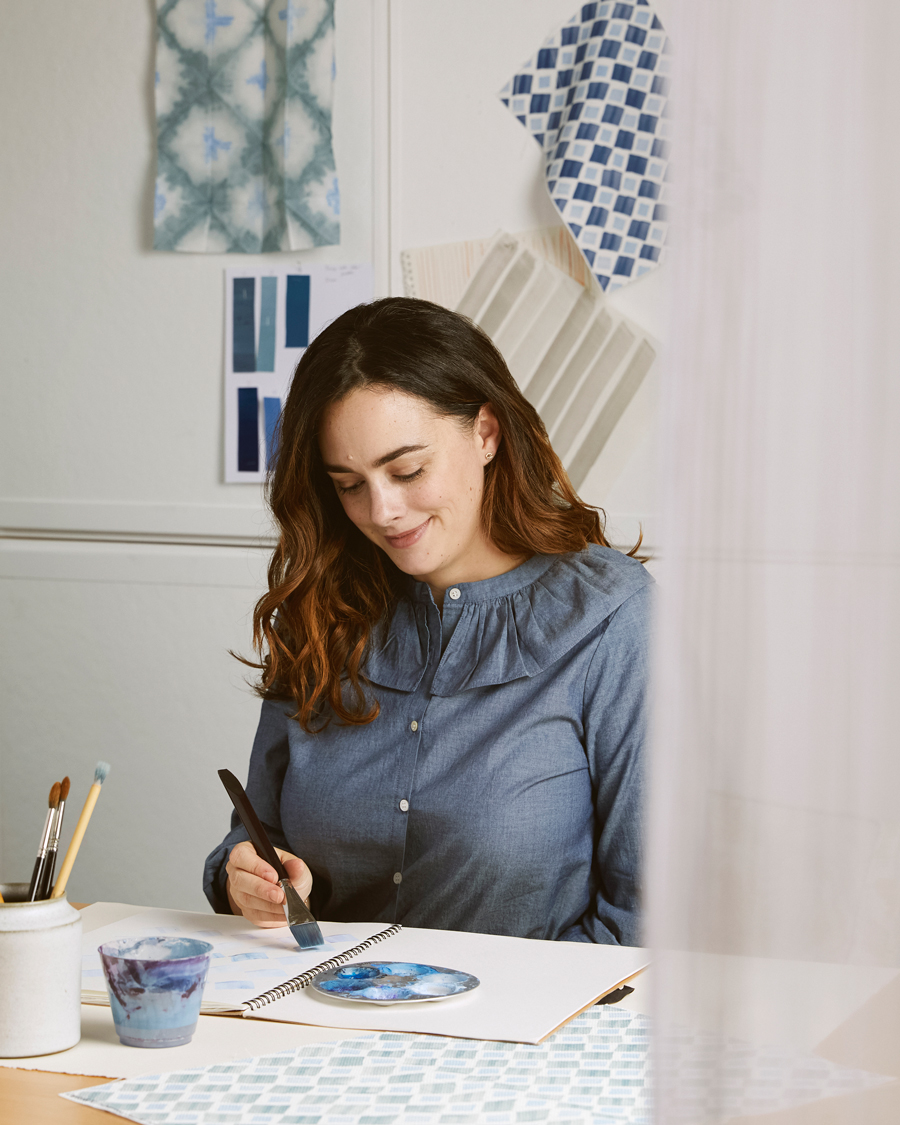 But, at Rebecca Atwood Designs, developing collections of homegoods goes beyond the art. Standing firm on values–inspiration, self-care, creativity, presence and responsibility–the fabrics and decor pieces are finished with intentional process and mindfulness. 
Meet the Collection
With her unique artistry, she was able to blend traditional elements with calming colors to create truly special fabrics. Window treatments should layer into your space, whether with subtle style or as a focal point.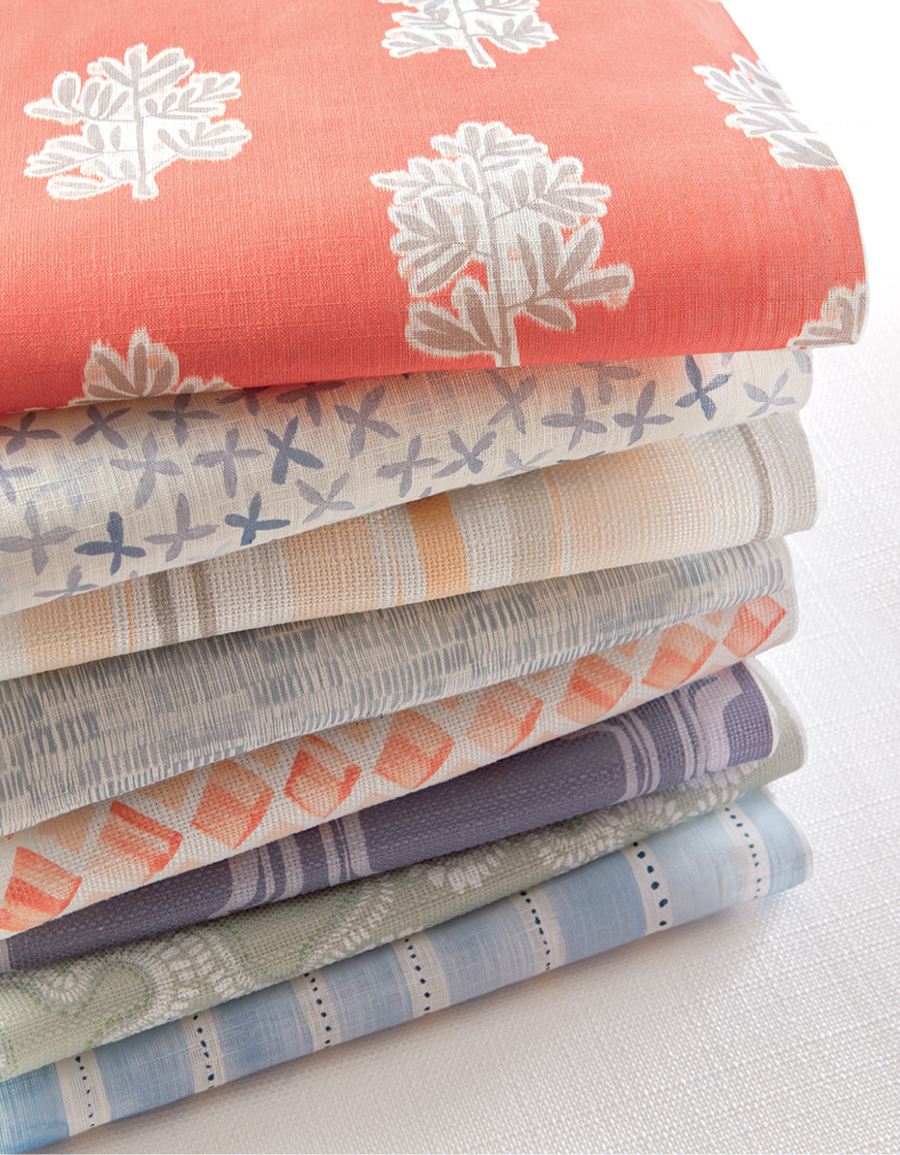 The collection came together with her own artistry techniques, rooted in organic inspiration. The art explores the softness of watercolors, to the whimsy of potato stamping and beyond. Customize the look of these eight fabric designs, by choosing the color and pattern to coordinate with your home decor.
Experience the Design Studio 
Love the idea of custom roman shades, roller shades, draperies or side panels? The opportunity has never been better. This collaboration with Rebecca Atwood is the result of intentionally designed fabrics to highlight the beauty of art at the window.

Our design team, at Skyline Window Coverings, would love to sit down with you to bring your vision for a beautiful home into reality. Contact us for your FREE shop-at-home appointment today.