"With the touch of a button…"
That phrase describes everything about our world today.  Anything and everything can be set and timed and controlled so that it happens instantly. Isn't that how we live our lives? As a result of that expectation, smart home features are stepping up to the challenge to answer the question: Why should your blinds be any different?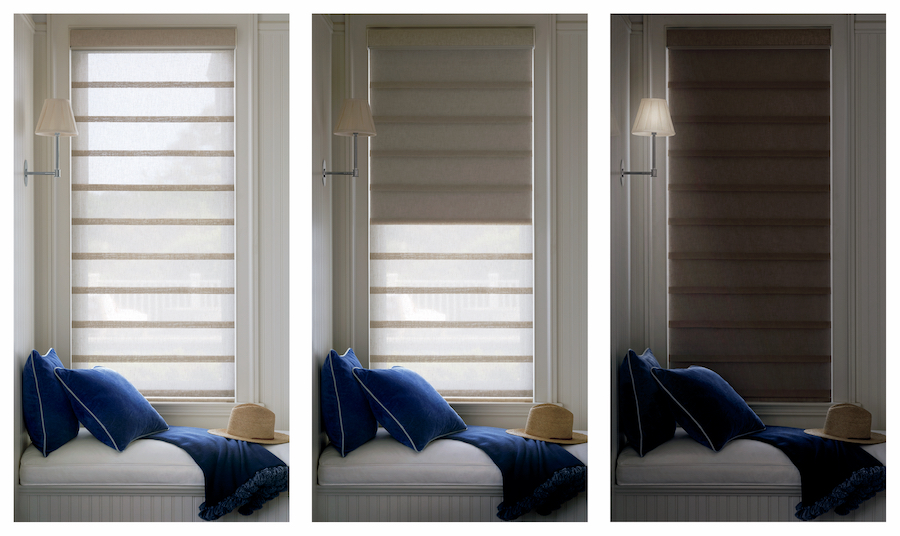 PowerView® Automation have changed our clients' lives. You know the cliche: Is there an app for that?  Yes, there is.  Let us tell you how your world will be forever changed…
Do any of these scenarios sound familiar?
You adjust and readjust the shades, just to step back and realize they still aren't even. Grrrrr. What happens next? You either spend a ridiculous amount of time re-doing it, or just say forget it and have uneven blinds. With motorized shades, there's no complications. With a simple tap, or a call out to Siri or Alexa, your window treatments open, close, tilt or adjust to your exact liking.  No muss, no fuss.
Those windows that you have to get a ladder to clean? How on earth do you open, shut or tilt those blinds? More than likely, you just leave them in the same position all the time. Homeowners everywhere face this problem when dealing with windows that are out of reach. With Hunter Douglas PowerView®, you're one tap away from adjusting those "hard to reach" window treatments.
You lean–uncomfortably–over the furniture, trying to adjust the shades. Like many homeowners, the windows are the backdrop of your home, and they probably have furniture in front of them. Those obstacles shouldn't keep you from adjusting the light control or comfort of your home. With automated shades, not only is the adjustment one tap or voice command away, but there's no cords. Besides being sometimes difficult to reach, cords can be dangerous to children & pets.
After a long day, you finally sit down to watch TV, only to realize that the blinds are still open.  You won't be able to pay attention to what's happening on the screen with that glare, so you have to get back up to close them. Even after the sun goes down, the neighbor's patio lights, street lights and headlights of passing cars can further aggravate this scenario. With motorized blinds, shades or shutters, you can set the right atmosphere without getting up from the couch.
Your bedroom is dark–if you have the right window treatments. But, you're awake, thinking about how nice it would be if the blinds were open just a bit, so you wouldn't have to turn on the lights. That's where smart shades come in handy! Either on a schedule, or with a simple tap or voice command, your room darkening shades can adjust open to bring in just the right amount of morning light.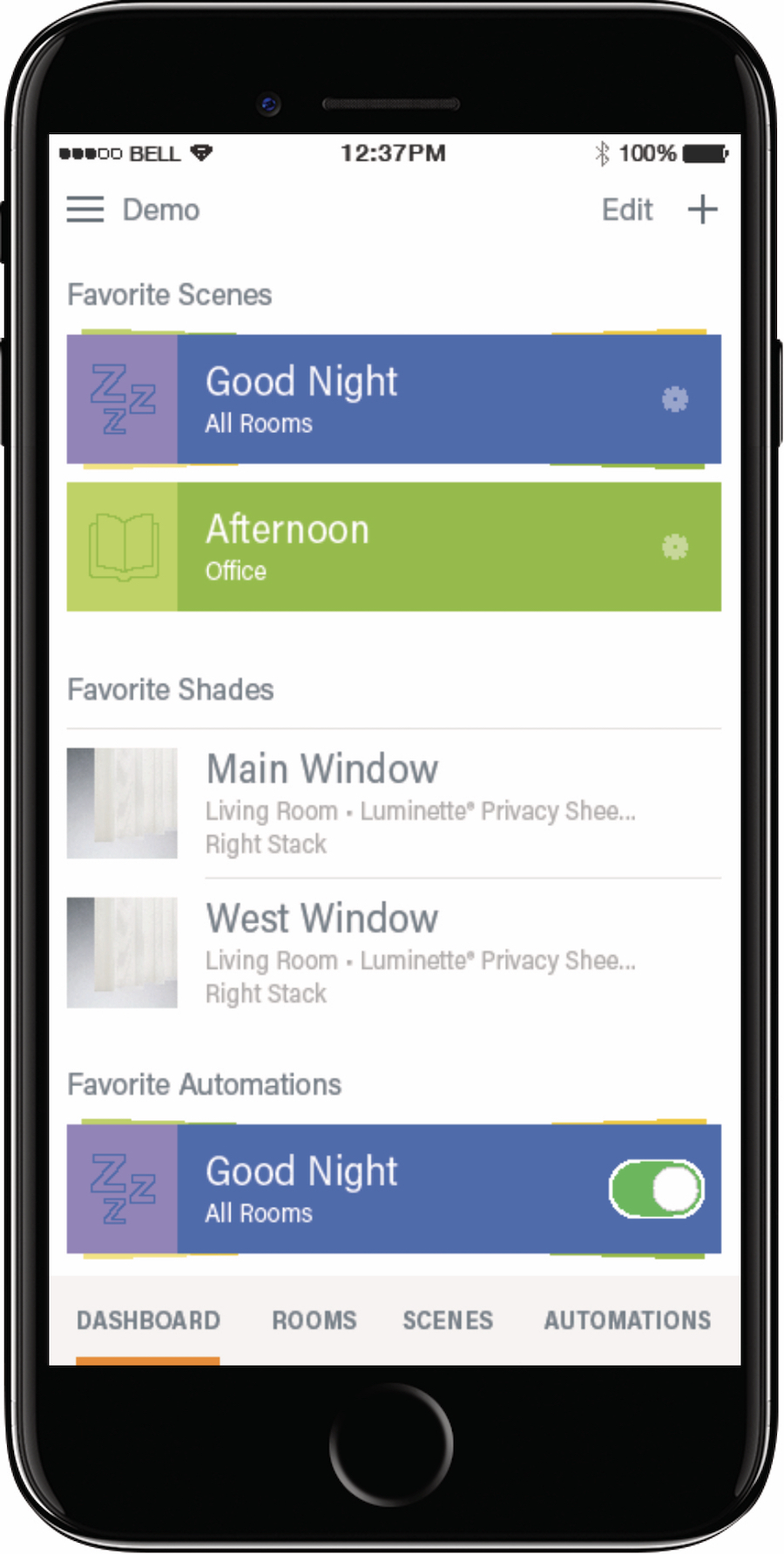 Ready for the Smart Home Lifestyle?
If you don't have smart shades yet, you need them.  All of the features of motorized blinds can be done in an instant, on your wall-mounted remote, surface remote, or your device. It's not just a product, it's a lifestyle. Our team, at Skyline Window Coverings, is here to answer all of your questions about this innovative system. Get in touch for your FREE consultation.