You have personality, and it shows in your home. The colors, furnishings, and accents you choose all reflect parts of who you are. Your window shades should do the same. You want them to create a particular ambiance, add a certain style, and meet your specific needs for energy-efficiency as well as daylighting and privacy. So, when choosing window shades, how do you know which ones are right for you and your home? Consider your personality. Here are some traits you might identify with and window shades that will help you finish the exact look you're going for.
Organized
Do you love to have everything in its place? Does a little bit of perfectionism run in your veins? Are you a list-maker? If so, your must-have list for choosing window shades might go something like this: create an ordered look, make a coordinated statement, set the ideal atmosphere, and enhance energy-efficiency.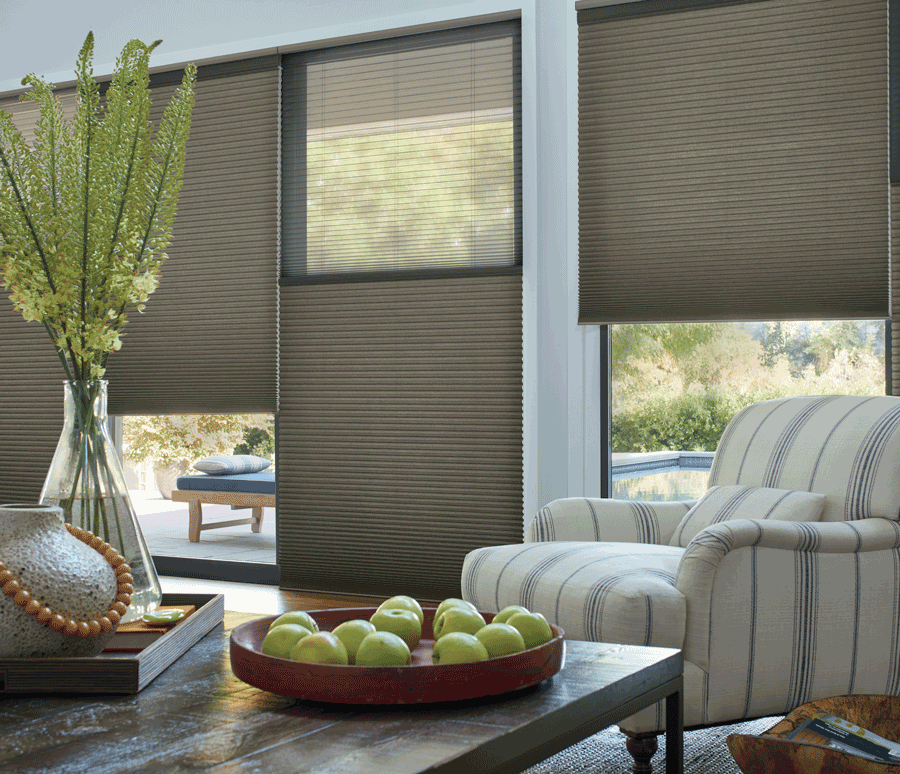 Check off all of your criteria with Duette Honeycomb Shades or our Applause window shades. They'll truly satisfy your desire for the perfect window coverings. With tons of colors and textures to choose from, they'll provide a uniform and beautiful look that complements your unique decor. Plus, their cellular shape is top-notch for keeping your home cool in the summer and warm in the winter. Then, for ultimate organization, set and schedule the positions of your window coverings from anywhere in the world with PowerView automation.
Trendy
If you're always at the forefront of the latest trends and have a magazine-worthy styled home, you'll want window shades that are nothing short of fabulous. Choosing window shades to be the backdrop of your trending space is a great idea.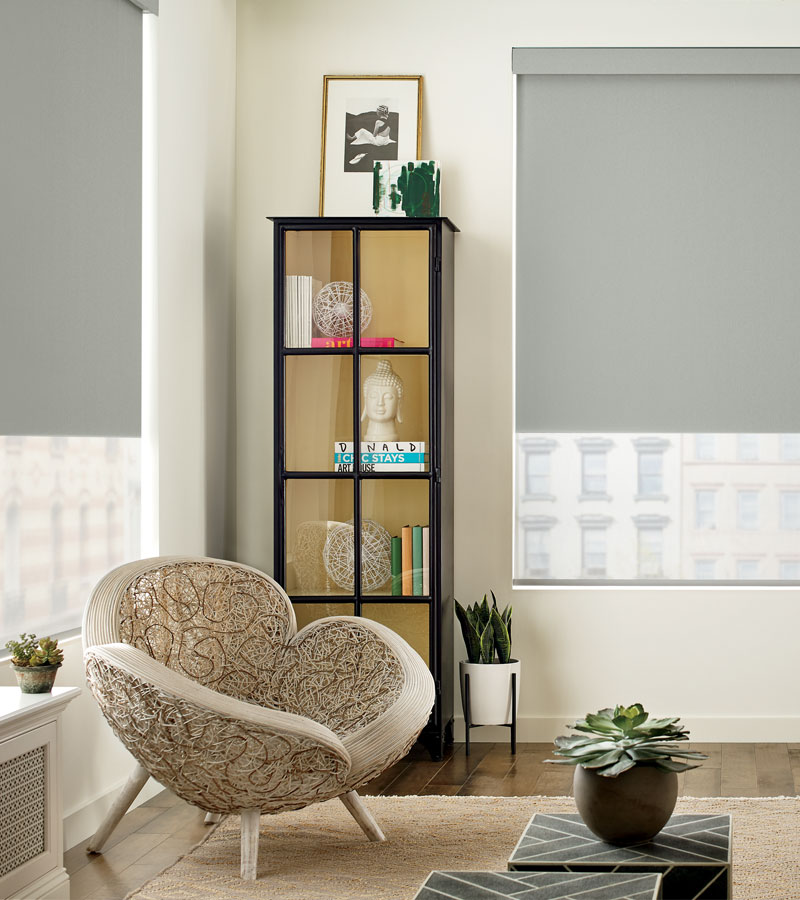 Soft light enters with the view-through of screen shades, putting you in control of light and privacy. Dual shades are an additional choice that gives you a secondary blackout roller shade. You'll love the state-of-the-art and stylish atmosphere they create in your home.
Carefree
You're relaxed. You go with the flow, enjoying every minute of life and exuding happiness. You need window coverings that accentuate the positive ambiance of your home. The dramatic softness and floating feel of Pirouette Window Shades will do just that.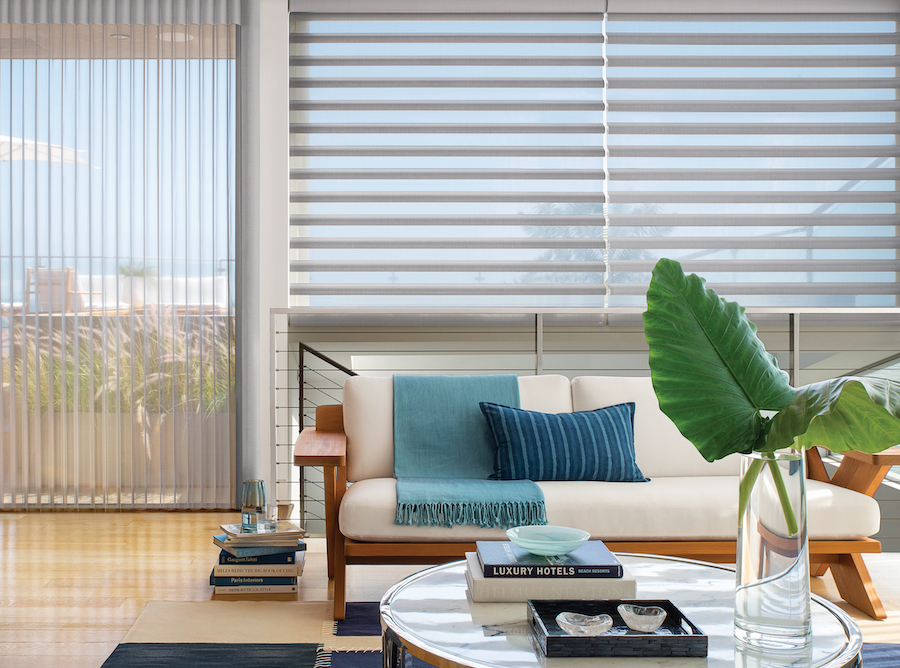 By gently filtering light, they let in mood-boosting natural light without the harshness of direct rays and glare. Customizing them with room-darkening fabrics and PowerView automation will entertain your every whim and fancy. Keep the smiles coming to your home with these gorgeous shades.
Visionary
The big picture, the complete look, and the overall effect are all within your sight. But the details? All of the intricate pieces that go into creating the end result? They're not always easy for you to see. Your favorite outfits might be ones you saw on mannequins, and your favorite decor pieces may have come from a Houzz link or a magazine.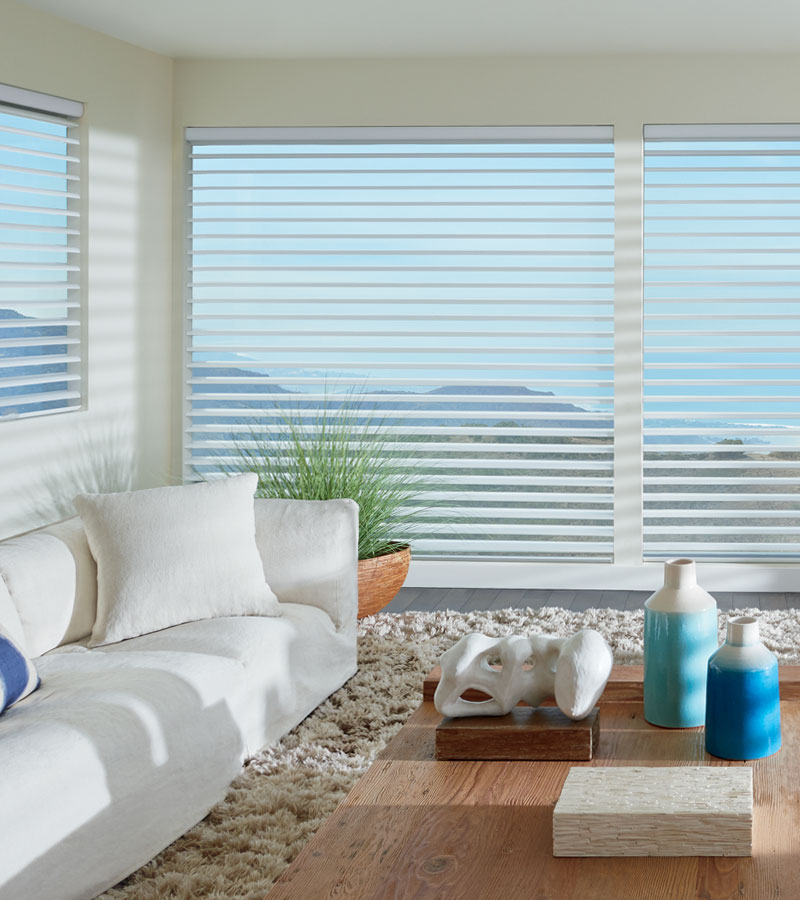 What about your window shades? With elegantly sheer fabrics that welcome in soft light, Silhouette Window Shadings can take your home to the next level. Our design experts are here to help you realize the incredible vision you have for your home. We'd love to visit your home and guide you in selecting the window coverings, design elements, and fabrics that will make your dream a reality. Better yet? We'll do it for free! To get started, contact our team, at Skyline Window Coverings, for a free, in-home consultation.