Did you know that in the heart of summer, we have about fifteen hours of daylight? All that glorious sunshine does wonders for our moods and productivity. It's really a shame that it doesn't last. Already, we're down to just over twelve daylight hours, and by Christmas we'll only see nine. Yikes! It's time to find ways to maximize the light in your home. We're not talking about leaving your windows bare. Trust us, you don't want to do that! It's all about making the most of the sun that's available to you–taking care to draw in natural light while protecting your home from the problems that often enter along with it. So, how do you do that? Start with these four tips from our experts to begin creating the perfect atmosphere of lighting in every room of your home.
#1 Light Up the Ceiling
Picture this: beautiful sunlight streams across your ceiling, you look out your windows and see skies of blue, and your home is free of harsh glare and overwhelming light. Sounds like only the stuff of dreams, right? Well, it's called daylighting, and it's actually possible! With top down shades, you simply adjust your shades down to let natural light enter at the ceiling.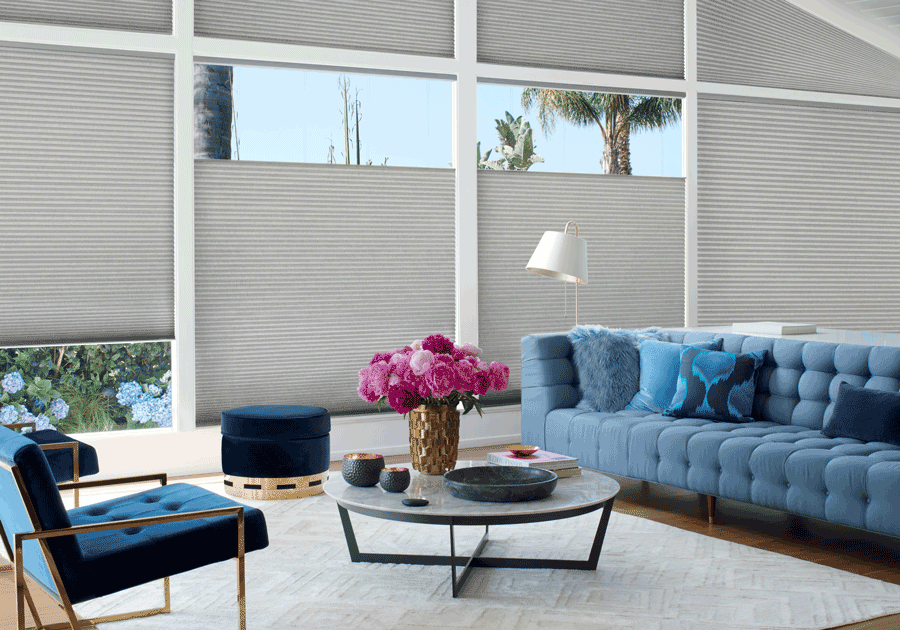 This lights up your space while allowing the rest of your window to remain covered. Direct heat, damaging UV rays, and annoying glare stay out, so you're free to enjoy your illuminated spaces and lovely sky views in complete comfort. Daylighting…it's amazing, and it's one of the best ways to maximize the light in your home.
#2 Put Your Lighting on a Schedule
Wouldn't it be so much easier if the same amount of light came through your windows all day long? You could position your window coverings right where you need them and never have to touch them again. But, we all know that's just not the case. The time of year, time of day, and location of your windows all factor into how much light enters. Sometimes your home might be drenched in sunlight, and sometimes there's barely a ray to be found.

Did you know that it's possible to set and forget your window coverings and have the perfect atmosphere all throughout the day? Motorized blinds and shades enable you to schedule adjustments that fit the needs of your unique home to happen automatically. Program them once, and they'll take care of themselves after that! It's a sure way to maximize the light in your home and to add some serious convenience to your life!
#3 Make Your Windows Fashionably Functional
If you have them, you know…bare windows are just not an option. There's no privacy, and the irritating glare, blinding direct light, and ever-increasing heat that flood your spaces make you want to run and hide. While you might be able to escape with a trip to the grocery store or a visit with a friend, nothing in your rooms can, so your furniture, flooring, artwork, and more become dull and faded by constant exposure to UV rays. Living with bare windows is really no way to live, but neither is feeling secluded in the dark and having no view.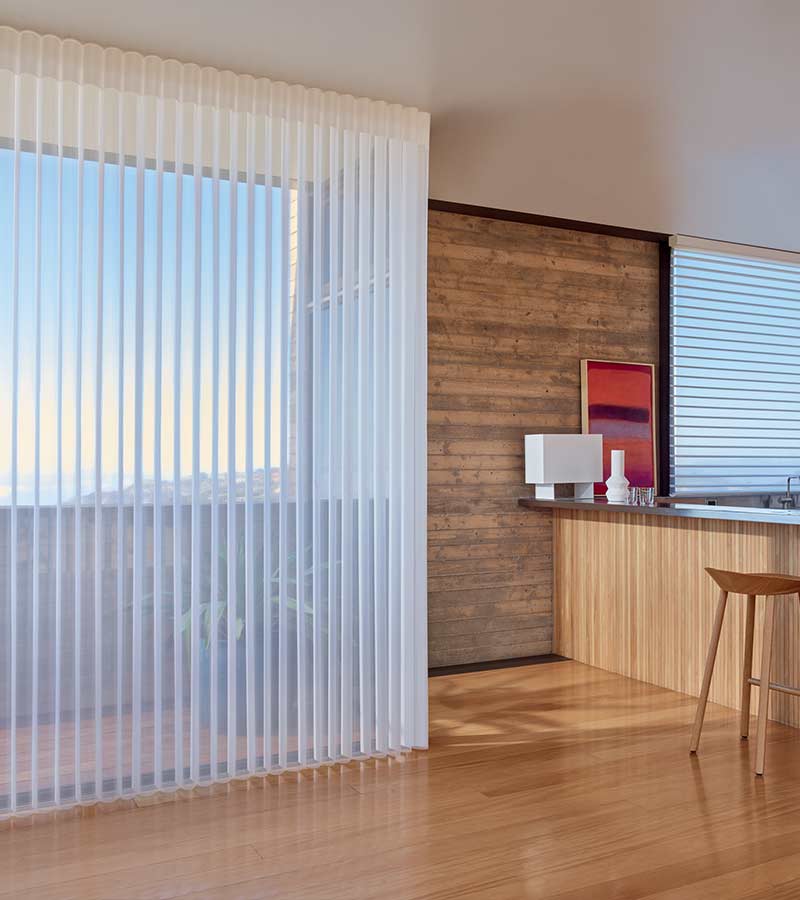 Did you know that there are window shades that give you a view-through and filter sunshine while protecting your home from all the annoyances of too much light? Sheer shadings are a stunning and incredibly stylish solution all on their own. Layering them with custom drapery panels that you can tie back or put in place will only amp up the fashion at your windows and give you more options for how to control and maximize the light in your home. Plus coordinating the textures, fabrics, colors, and patterns with other design elements will make your home even more beautiful.
#4 Tweak the Design
Once you take control of entering sunshine, you'll be well on your way to maximizing the light in your home. A final step is to consider the design of your spaces and make changes to enhance the atmosphere. Does the arrangement of your furniture allow you to enjoy the light, or do most of your pieces face away from it?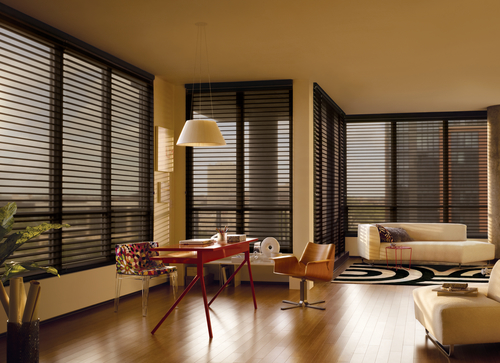 Do the colors in your rooms lend an open and refreshing feeling, or do they make the space feel heavy and dark? Little tweaks in your home's layout and hues can make all the difference when it comes to lighting and enjoying your home.
Let Us Help You Maximize the Light
As the hours of daylight dwindle, it's more important than ever to maximize the light that's available to you. You deserve a home that's full of as much gorgeous, energy- and mood-boosting natural light as possible. Figuring out how to make that happen in your spaces can be tough, though. That's what we're here for. Our experts can help you create the perfect atmosphere in every room. Let us bring product samples, ideas, inspiration, and listening ears right to your home. Contact our team at Skyline Window Coverings for a free, in-home consultation today.