Natural light can be so refreshing, but too much of it can cause frustration. Without control, your rooms will heat up quickly, the light will make you squint, and the UV rays will cause harm to your furniture. We have a solution to your desires and concerns: Luminette Privacy Sheers.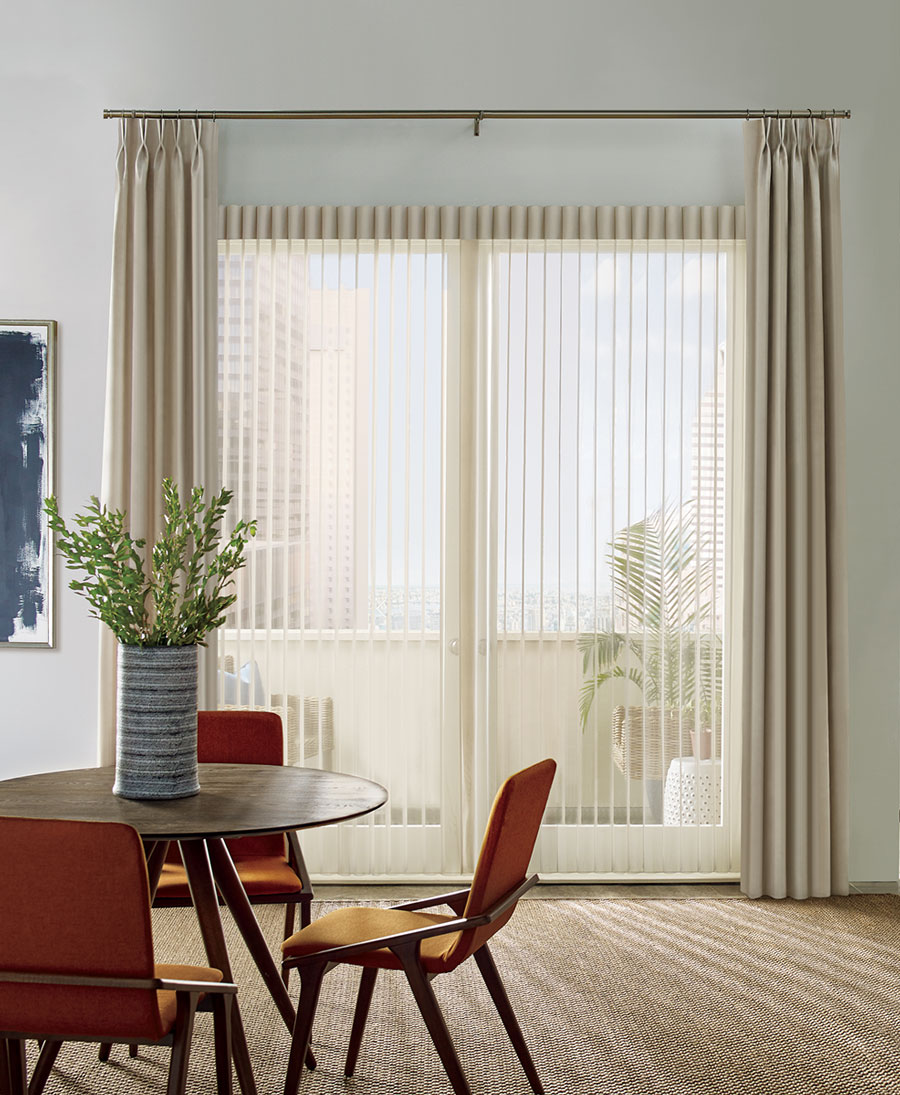 They're easy to use, add gorgeous style to your home, and provide ample light to illuminate your space–all while protecting your furniture and atmosphere. Here are the benefits of this irresistible collection…
Multifunctional Design
Take a look at this bedroom. Wouldn't this be the perfect space to sleep? The room-darkening feature offered by Luminette Privacy Sheers make this bedroom cozy and comfortable. But, what about during the daytime?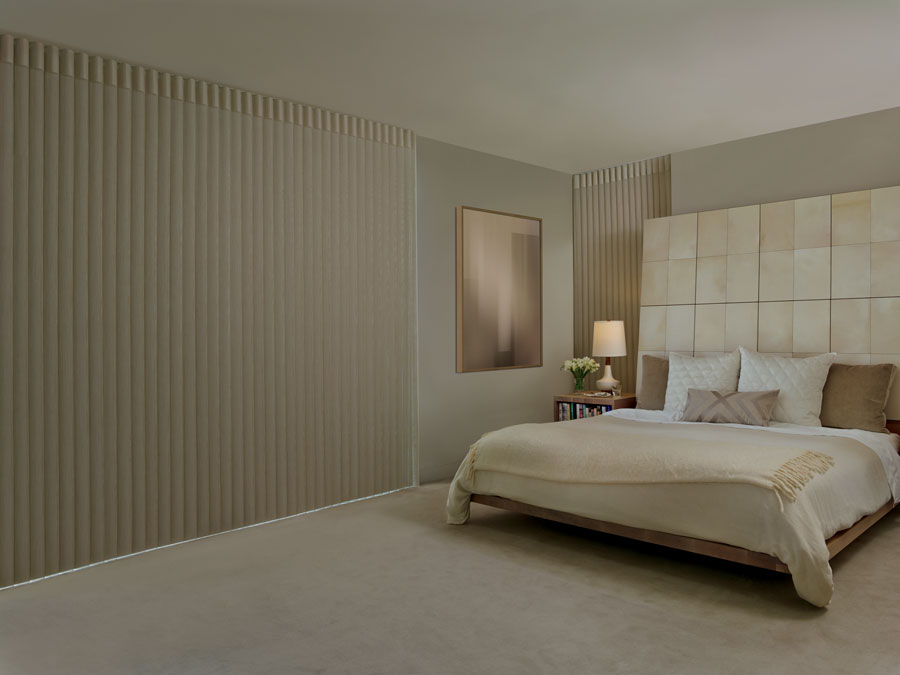 It's the same room, with an entirely different atmosphere; it's bright, the view is visible, and the filtered light illuminates this space without harming the furniture.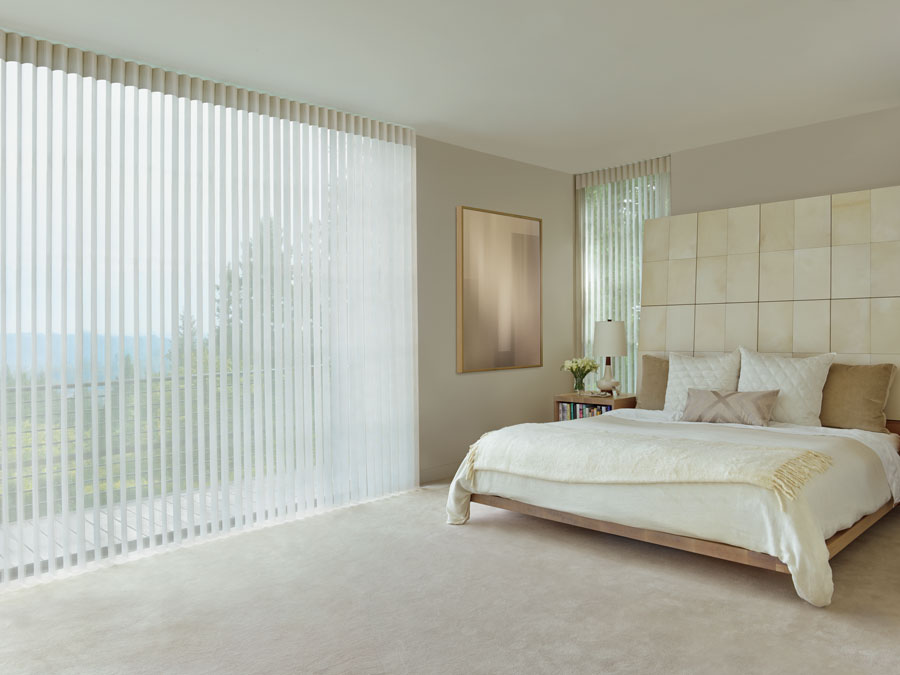 These versatile shades offer the best of both worlds for rooms that need multiple options–just like this bedroom. What other spaces in your home need this transformation? Perhaps your living room. Enjoy the bright sunshine when you want, but close off the sun and outside world when you need to.
Incredible Style
Luminette Privacy Sheers offer more than just amazing natural light; they add designer style to your home with textured sheers and drapery folds.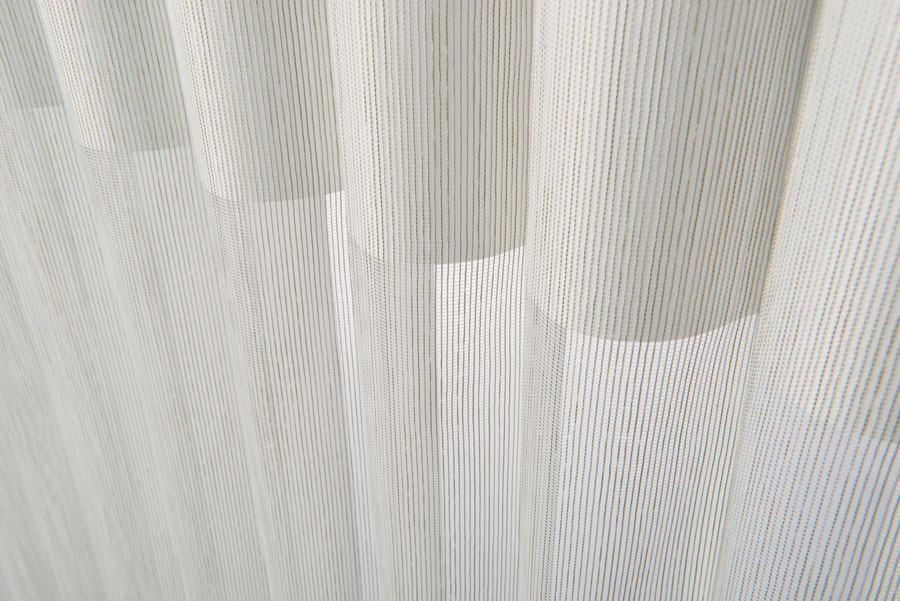 If you love the look of draperies, but also need the function of shades, Luminettes might be your perfect match. The sheer fabrics can match the shades throughout your home, bringing your home design together with a classy, coordinated look.
Everyday Solutions
Why do we love Luminettes? Aside from adding incredible beauty, they offer solutions depending on your lifestyle. The rotating vanes and innovative control systems give you the power to control the light, privacy, and overall ambiance of your home.

It all depends on what you want! Open, close, and rotate the Privacy Sheers manually–it's simple. Or, gain control with PowerView automation. Create a schedule, or adjust your window treatments with the touch of a button. You will love the style and function of these vertical shades.
Style and Function: Luminette Privacy Sheers
It may be hard to believe that your window treatments can add convenience to your life. But, with Hunter Douglas, it's possible! With the latest innovations and designer styles, you'll add so much more to your home with the right window treatments. Do you love the look of Luminette Privacy Sheers? Are you interested in seeing your options? We want to help! Contact our team at Skyline Window Coverings for a free, in-home consultation.