From the dramatic views of the midwestern sky in morning, to the glow of city lights at dusk, downtown Chicago never fails to provide an awe-inspiring scene. With so many of our clients living in buildings that feature the ideal windows for showcasing the Chicago skyline, whether they are floor to ceiling or wide and expansive, Skyline Gliding Panels offer a dynamic look. Customize your home with style, and let downtown Chicago be your backdrop.
Urban Styling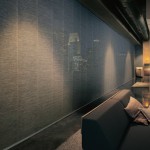 The mysterious allure of gray tones – a mixture of cool tones and textured details speak volumes of chic styling. The sleek, low profile features of Skyline Gliding Panels are the perfect addition to spaces with strict boundaries. The wide panels allow for an uninterrupted view of the city, while the structured feel of the clean lines coordinate with exposed pipes and high ceilings. An ideal choice for an exterior wall of unending windows, Skyline Gliding Panels will transform the light in your home.
Designer Appeal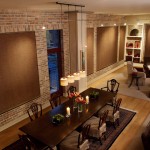 Dress your windows to showcase the beauty of your home. With colors and fabrics available in a variety of combinations, Skyline Gliding Panels will highlight the decor of your home like artwork at your windows. Choose an opaque fabric for windows that need higher levels of light control, privacy and UV protection. The view is one smooth movement away. Automation is available to add effortless choreography at your windows for the perfect scene, every time.
Transform Your Space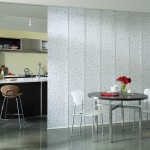 We love living and working in downtown Chicago, but let's face it, space can be hard to come by. Skyline Gliding Panels can be used as a chic way to divide a room. Designer fabrics give the illusion of rooms, whether for coziness, privacy or artistic inspiration. Complement your home's unique decor while adding the organized appearance of Skyline Gliding Panels. The effortless operation allows them to be functioned to open or close according to your lifestyle.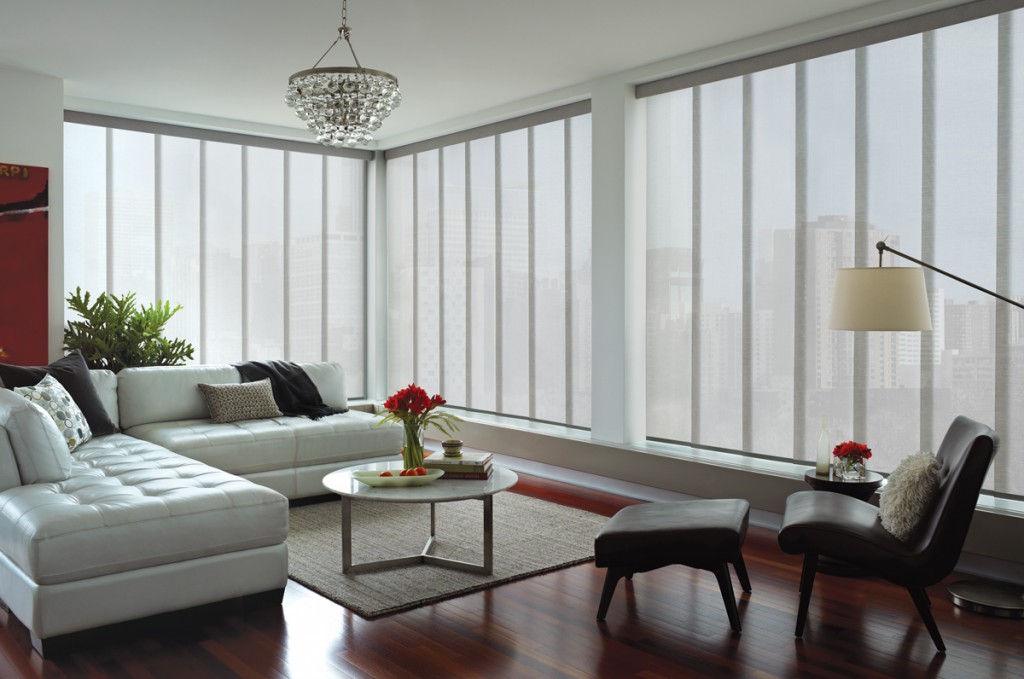 The view is beautiful. You should enjoy it. Skyline Gliding Panels will provide you the beauty of your view while also offering you the amazing benefits of window coverings that diffuse the harsh glare, protect your privacy and move with ease. We would love to help you find your perfect window covering solution. Contact our team, at Skyline Window Coverings, for a free, in-home consultation.