Amazing!!! Isn't that the reaction you're looking for when you reveal the largest windows of your home?  Whether it's the perfect view of the city, the glowing natural light or simply their scale, large windows are a home feature to show off! However, huge windows can come with baggage of their own—too much light exposure and  little privacy. Can you balance beauty with function? Yes, and we can show you how! 
Highlighting City Views or Landscape Design
Thankfully, pirouette shades , like other sheer shades, offer clients their city view without harsh lighting issues. Pirouettes allow filtered light in through the sheers, offer light blocking capabilities when vanes are closed AND these shades can be tucked away into the headrail if no coverage is needed. Go ahead, be a showoff!
If it's a designer look you are hoping to create, these unique shades have got your largest windows covered. Pirouettes will transform a room under any circumstance and leave you with the perfect atmosphere, no questions asked. You'll find yourself living in this space much much more.
Creating Art at the Window
How can you show off your largest windows, enjoy the beauty of indirect light AND have a little privacy? The answer is  Designer Banded Shades. You can have all those things and also turn that gorgeous window into a piece of art! Look below at what we have created.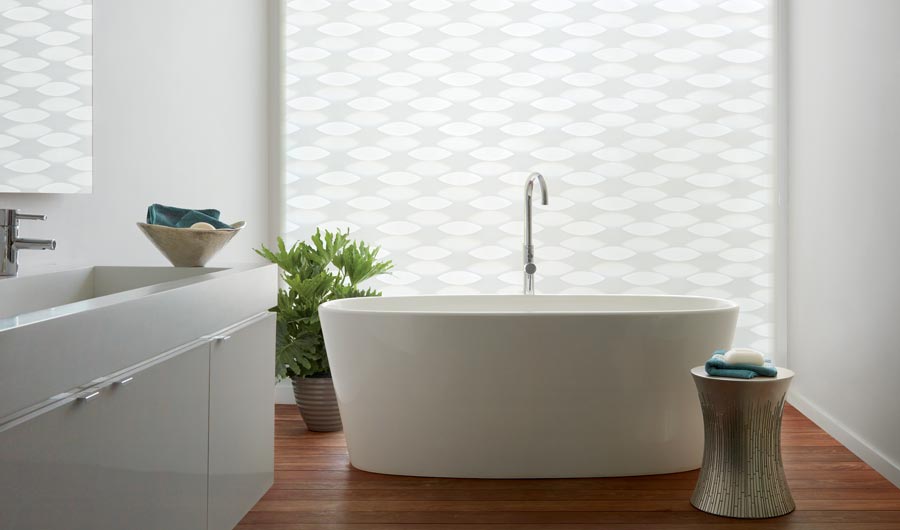 Here's how we do it! Designer Banded Shades are layered roller shades and can roll up and out of view if you choose. Did we mention that with a single rotation, in the lowered position, the shades can change from light filtering, to partial view, to closed-off solids all with a simple adjustment (lowered position above). Stunning!
Enjoy Control with PowerView® Automation
With a complete line of window covering products for your largest windows-we offer the complete list of products on our solutions page-it can be hard to know which shade is best. Our personal favorite?  Anything with PowerView® Automation. Smart home tech is changing the way we interact with our homes down to the smallest detail including window treatments. By adding motorization and smart features to your window solutions your home comes alive.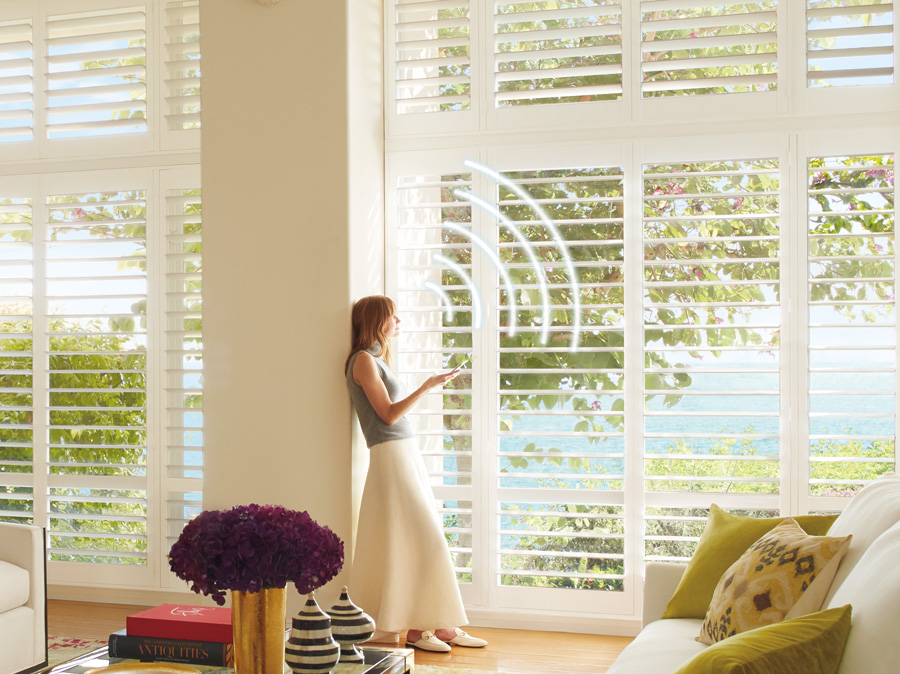 Sometimes, just the thought of managing window coverings on the largest windows of our homes can be overwhelming—the height, the size, the adjustments. By adding smart coverings you can assign that chore to your smart home system. Decide how you prefer the atmosphere and viola! These features do the rest:
Scheduled adjustments

Voice commands

Smart home integration ("if this, then that.." tech)

Push button remote control

Just a tap on a smart device
Style + Solutions for Your Largest Windows
Go ahead, love your largest windows! We can manage those beauties together by adding window solutions that don't interfere but will improve their functionality. Simply schedule a consultation with an expert at Skyline Window Coverings and leave it to us!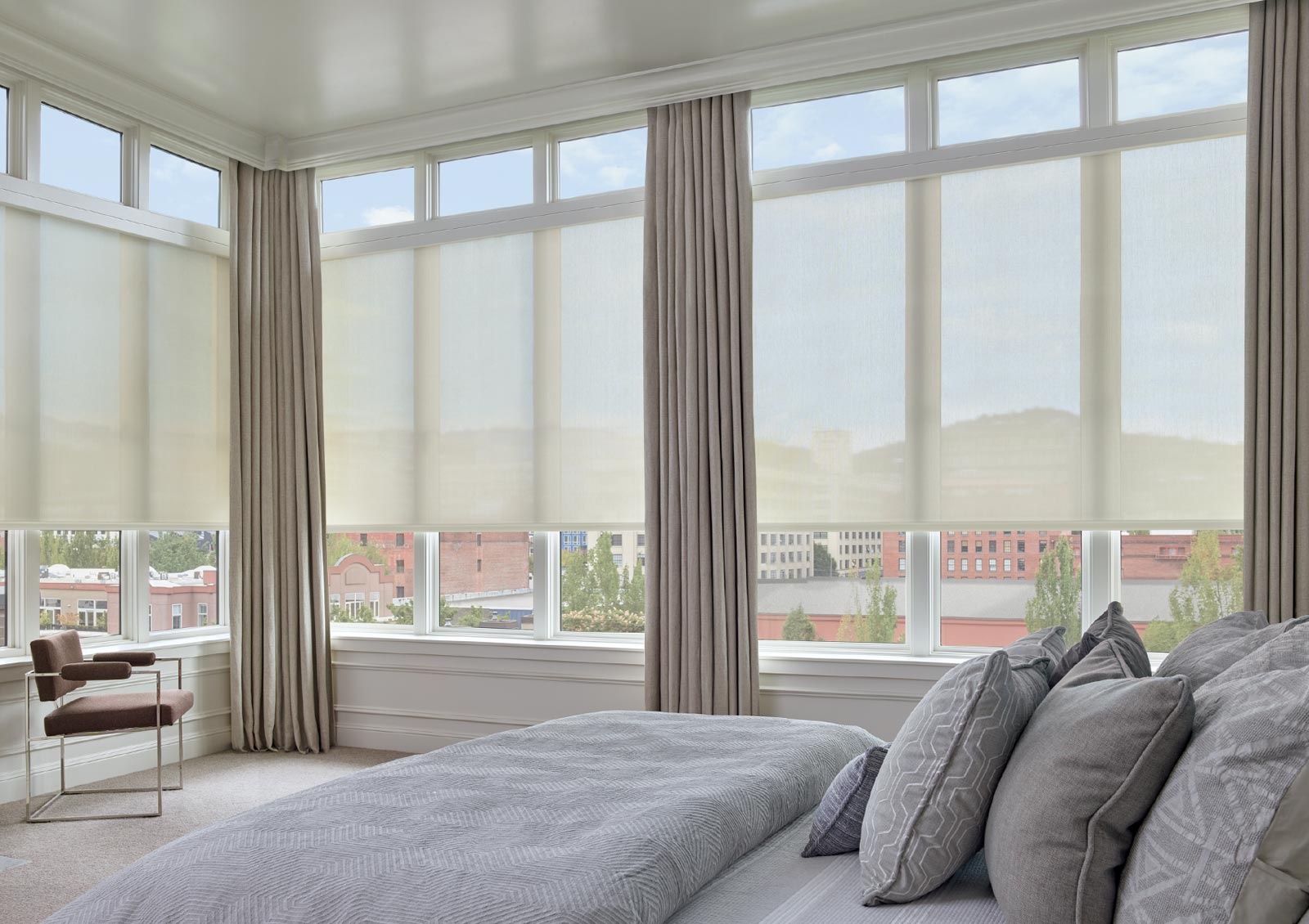 We want to learn more about you and your windows, what functions you desire, what bothers you about your current windows, what new style trends you'd like to try. Together we can create the perfect space by covering even your largest windows with beautiful and functional products. Schedule a FREE Consultation today and get started on your home.