Achieving balanced light in your home is vital to the health and overall happiness of your family. Knowing how to handle the light throughout the day is a subtle art. When the Skyline team visits your home for a consultation, one thing that's important to consider is the variety of directions your windows face. You might not realize it, but based on the location and direction of the windows, certain window covering features will suit your home better.
East Windows Cause…
Early morning wake-ups–if they're in your bedroom, that is. We all know the sun rises in the East. And, while the idea of waking up to watch the sunrise is a beautiful notion, in real life, it's not very practical. For bedroom windows that face East, consider room darkening shades to customize your sleep patterns.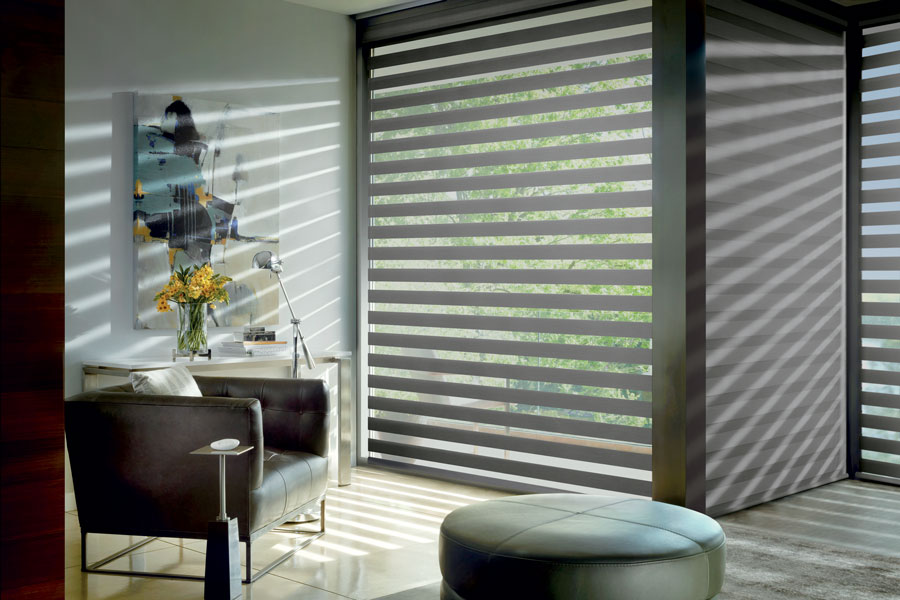 What about other rooms with these windows? East facing windows can bring a warm glow into your home in the morning, but that doesn't mean you shouldn't have window coverings. The sunrise can be intense, and it shouldn't get in the way of starting your day off right. For rooms that don't need room darkening, choose a light filtering option so you can take in the sunrise without being chased out of the room.
West Facing Windows Bring…
Intense afternoon sunshine and heat! The strength of the heat and light in the afternoon is incredibly strong compared to the morning. Windows that face West act like magnifying glasses. Strong solutions are necessary. But, if you have these windows, you may enjoy a stunning landscape all morning, so the choice of window coverings should be ones that adjust with ease.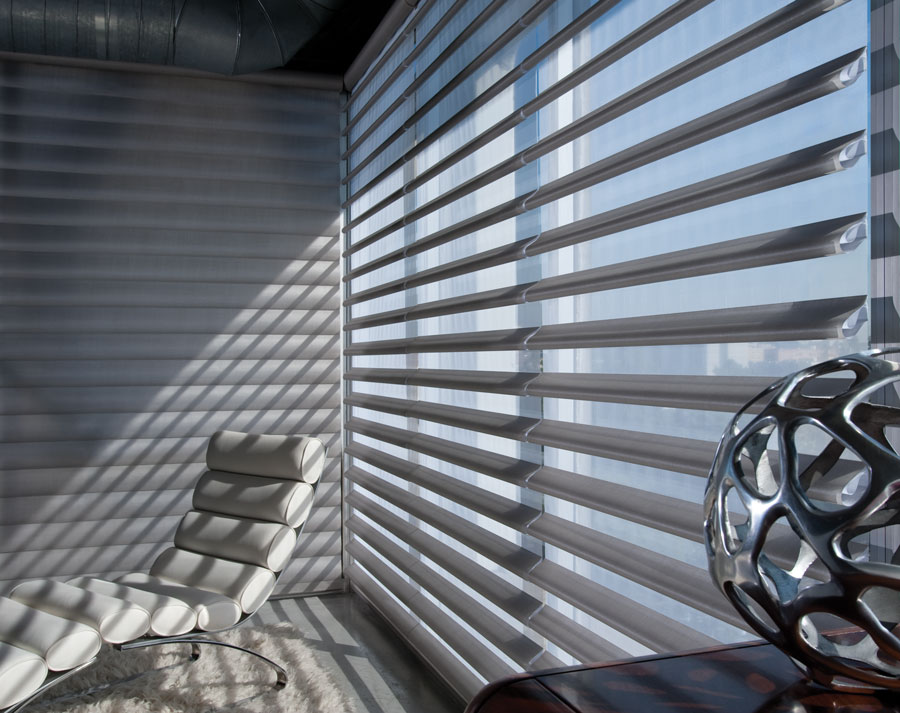 Smart shades are changing the lives of our clients. When you have automated shades, it's very similar to having your very own personal assistant. Whether you use voice controlled technology, or your smart home system just schedules everything for you, smart shades will fall into line. Capable of integrating with the system you already use, your West facing windows will have shades that meet your every need. Enjoy the landscape in the morning, block the direct rays in the afternoon. And, no one has to wear sunglasses at dinner!
South Facing Windows Invite…
Direct rays ALL DAY LONG. If you have South facing windows, you know it. The light never leaves. These windows can be a gift–who doesn't love natural light and sunshine? Well, the mornings can bring soft warmth, but the afternoons? You'll be using toothpicks to keep your eyes open on the Zoom call. The heat and light would lull anyone to sleep.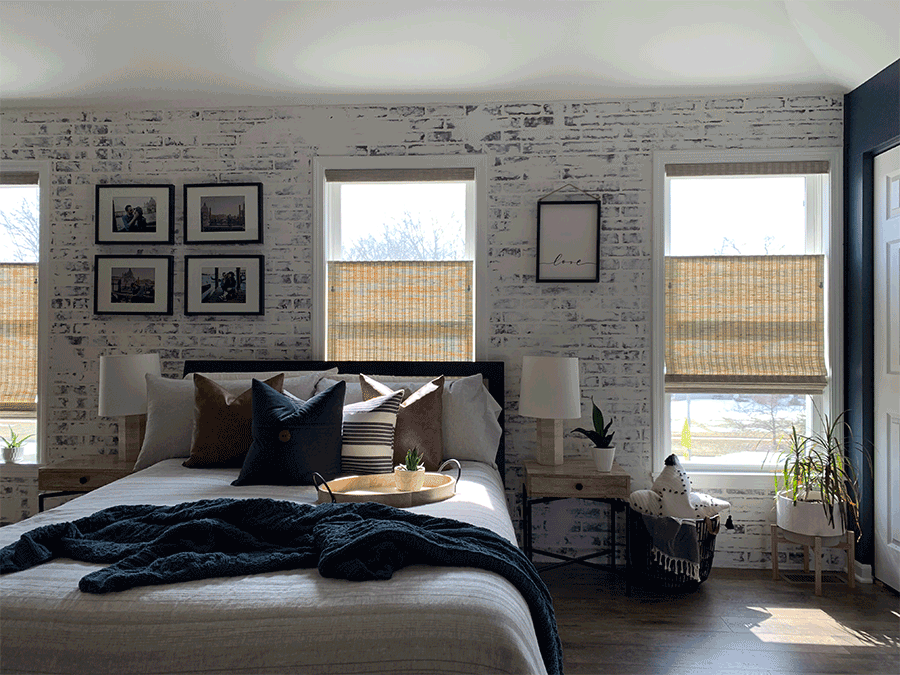 We find the clients often love the top down bottom up feature for South facing windows. Why? Simple to adjust, they illuminate the room across the ceiling, but keep it out of your eyes. Just by adding a barrier where you need it most, much of the heat stays out, too.
North Facing Windows Need…
A good solution to cut the glare. North facing windows are well-loved, due to their ability to have access to light all day long. But, unlike the opposing South facing windows, it's not direct light. Amazing, right? Well, sort of. Because they don't get direct rays, many homeowners leave them bare, open to the landscape. That causes a few issues…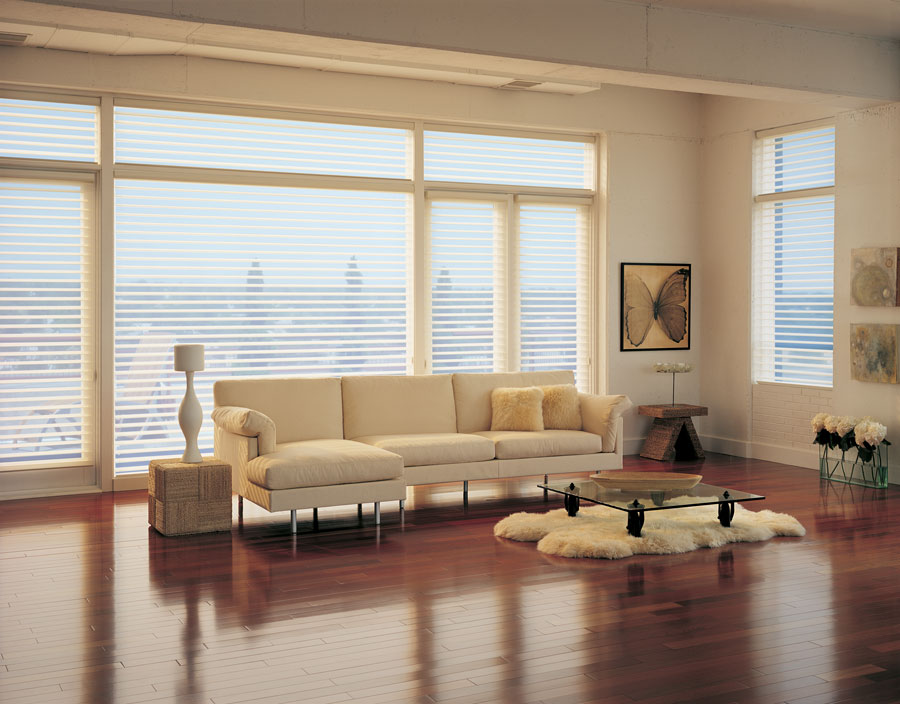 Bare windows bring in a tremendous amount of glare, and it can become very frustrating. Also, the entering light carries harsh UV rays, causing subtle fading of your interiors. The best idea for North facing windows is to choose a sheer window shade option. The glare is diffused–the atmosphere pleasant. UV rays are kept at bay. And, you can make adjustments to your window coverings if you want them all the way up out of the way, or closed for more privacy. Because you can see through sheers, you don't have to sacrifice your landscape views.
Wall to Wall Windows
If you have rooms in your home with windows on more than one wall, we call these combination windows. Simply put, the window coverings you choose will have to meet the needs of changing light from varying window direction. That may sound harder than it is. While there are times of day to consider, there are easy ways to achieve balanced light. To begin with, if some windows need room darkening, and others could be ideally covered with light filtering fabrics, it can be done. Many of our fabrics–for the same shades–can be chosen based on the window you're covering. That way, the style coordinates, but the fabrics customize the control.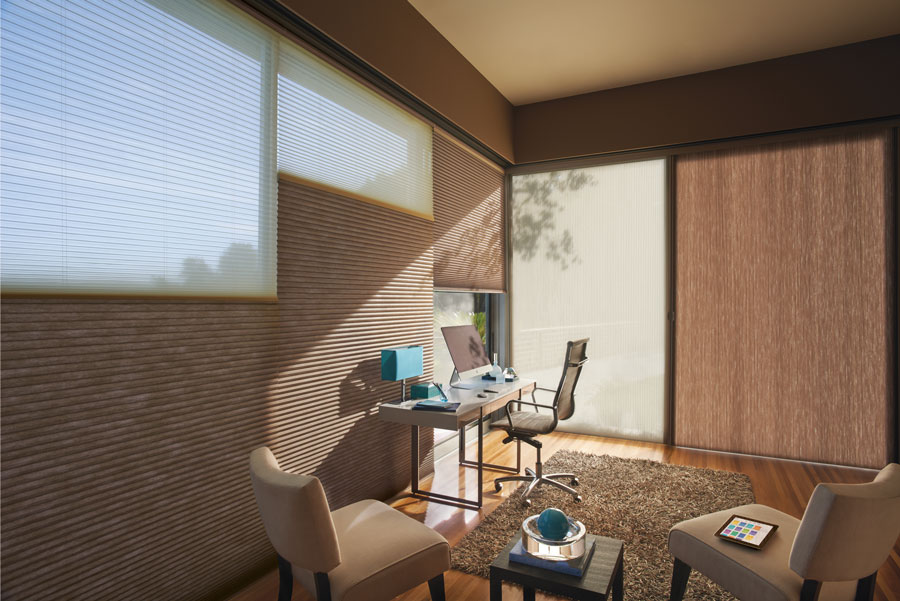 Another option is dual shades. This means you have both a light filtering portion and a room darkening portion on the same headrail. The style and function can vary, based on the collection you love, but the same benefits are there. Soften the incoming light on one side of the room, while the other wall of windows enjoys room darkening. Talk about balanced light!
Need Balanced Light?
Everyone does. Creating the right atmosphere in your home will benefit your life in incredible ways! Let our window covering specialists chat with you about your favorites and your frustrations. We'll guide you to the right window treatments that will help your home reach its full potential. Contact the team at Skyline Window Coverings for your FREE consultation.