The kitchen: It's no secret that it's the heart of the home. Designing it to be a space that is both functionally and stylishly pleasing is crucial. Starting with kitchen window coverings is a great way to insure that you'll achieve energy efficiency, light control, and style all in one.
Dishes with a View
The kitchen sink is commonly placed in front of a window, it seems to make the mundane task of washing dishes just slightly better! There's nothing quite like a clean kitchen with the sun shining in. However, when that sun is beating a bit too hard, the glare can be unbearable.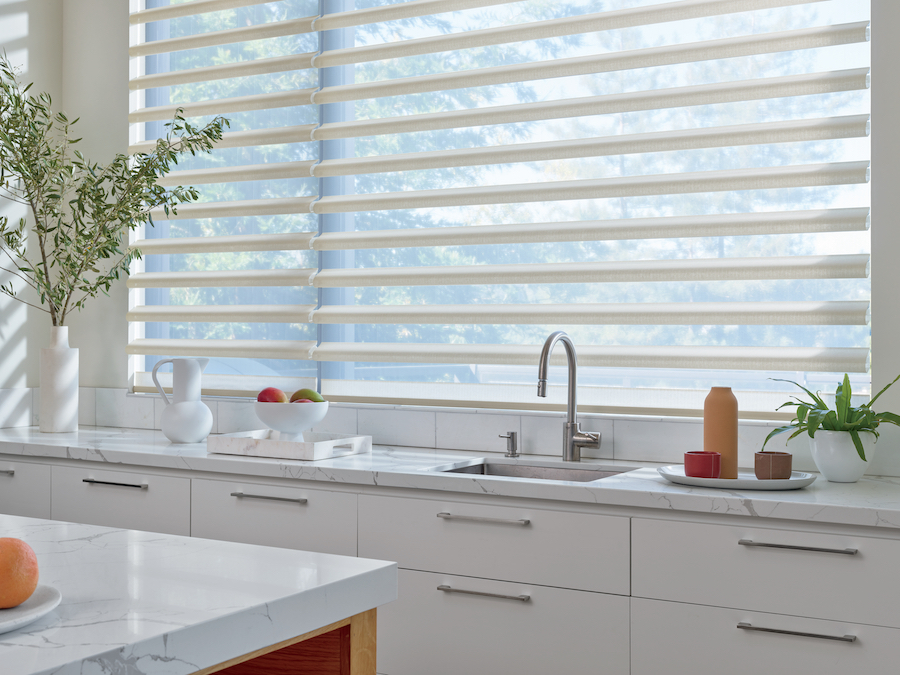 Adding kitchen window treatments won't leave you feeling like you're in a cave, rather they may even entice you to spend more time in the gathering place! With added privacy, glare reduction, temperature and light control, your kitchen will feel like the oasis you've always dreamt it could be.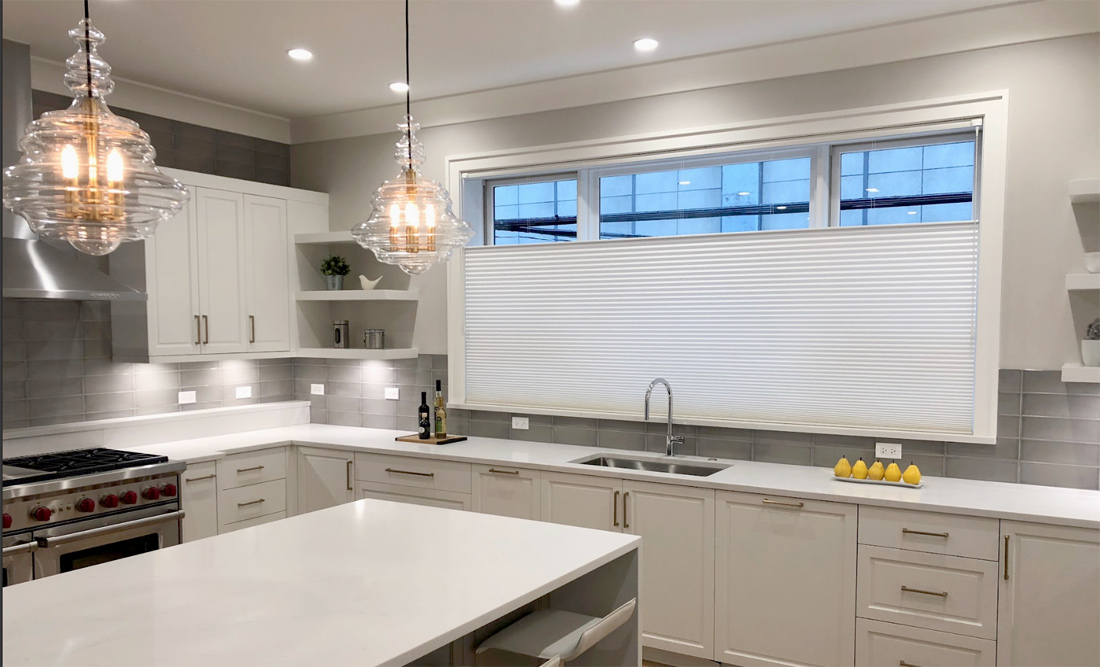 Coordination for Windows and Doors
Oftentimes, another kitchen design element we see is a door leading to the exterior. This makes grilling out and entertaining outdoors a breeze! But covering doors is often something homeowners don't think about until they're faced with a really drafty or too bright of a day.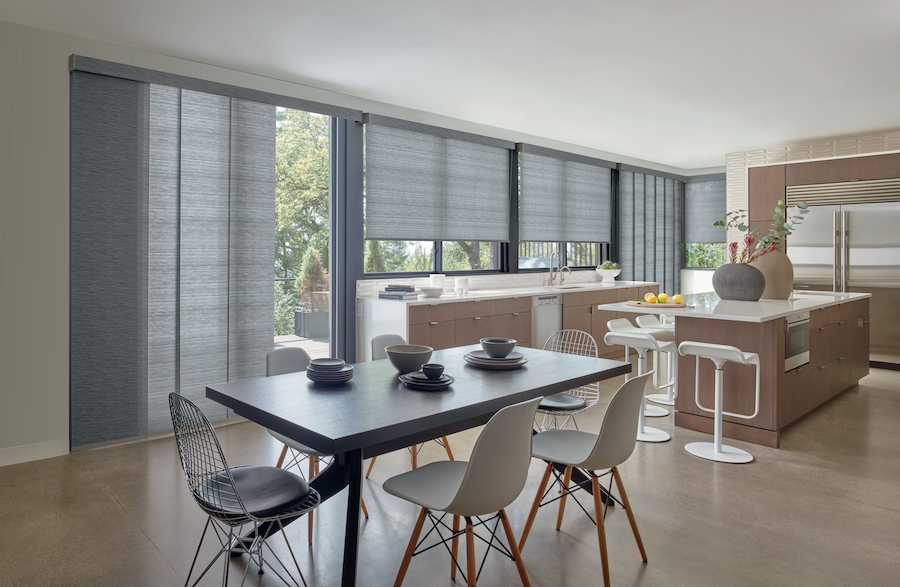 Our team of experts can help you find the perfect kitchen window coverings that will work beautifully for both your windows and doors. Coordination is key here! We will help you narrow in on exactly what you're looking for, both stylistically and functionally.
Around the Table
Just like near the sink, having windows surrounding the table can be a pro and/or con depending on the time of day and direction of the windows. No one wants to get stuck sitting in the seat where the sun is blaring in… That's where kitchen window coverings can help and make meal time peaceful and beautiful for everyone at the table.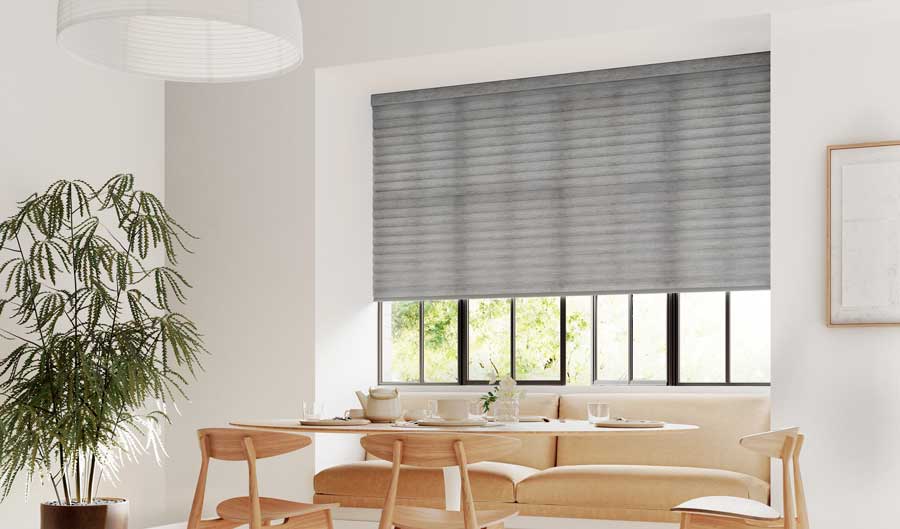 Keeping Those Kitchen Window Coverings Clean
Grease splatters, little hands constantly adorned with crumbs, flour spread about after baking…the kitchen often sees many of our messiest moments. Making sure your kitchen window coverings are not just beautiful and functional, but also easy to clean is important! Our specialists can help you choose coverings with more durable and easy to clean surfaces to keep those treatments looking spotless for years to come.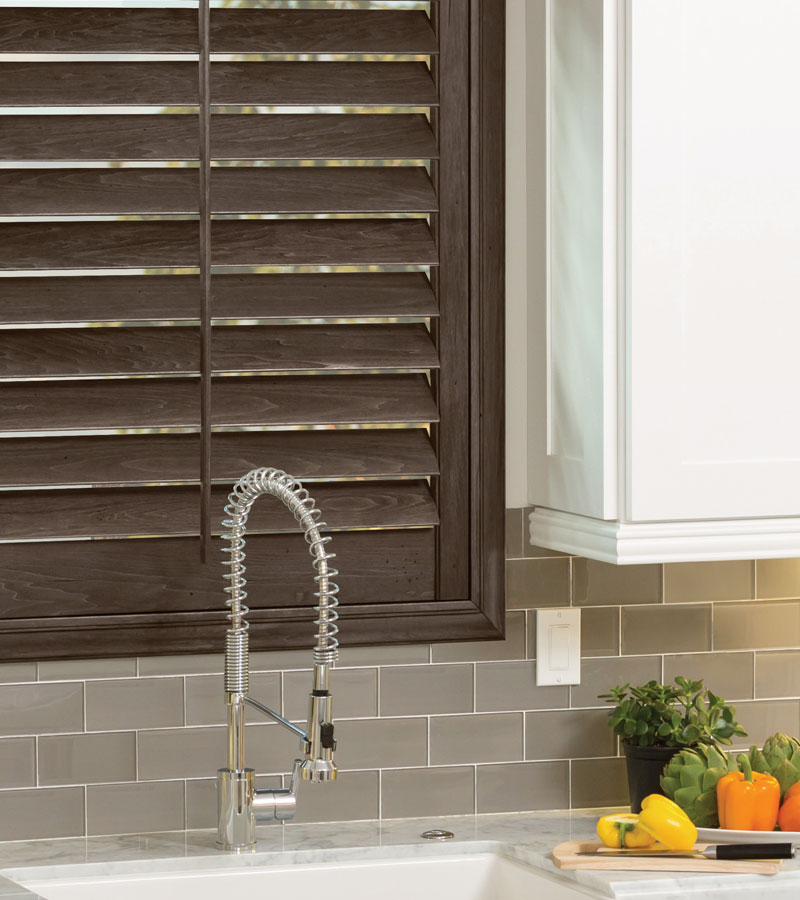 Here at Skyline Window Coverings, we love helping turn houses into homes. Window treatments add comfort, privacy, light control, and so much more to a space. And why not start in a room you are in multiple times a day… the kitchen! Kitchen window coverings will elevate the entire space and help to make it a dreamy space all times of day. Contact us today to get started with your FREE consultation.