Be first in line to see the Pantone Institute's Color of the Year: Viva Magenta. We haven't seen red this vibrant in a long time. Bold, brave, brilliant! Everything is a bit brighter in 2023 with this spicy hue. This year, allow the color of the year to transform your home and invigorate your wardrobe.
Viva Magenta takes on 2023!
As a descendant of red, Viva Magenta evokes feelings of suspense and danger. But show no weakness, the shade remains ever-changing and adaptable. Under certain light we see purple, other times, pink. In our opinion, anyone can make a statement with Viva Magenta, its fluidity makes it simple for everyone to adore but the mystery still remains. Add it to your home, we dare you.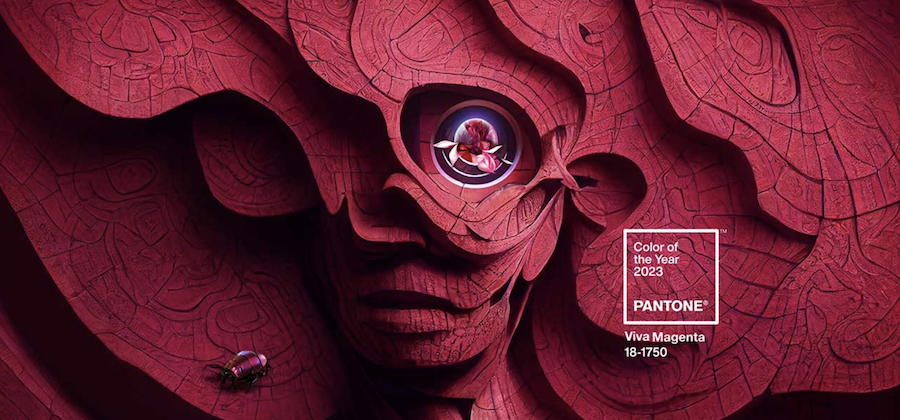 "Invoking the forces of nature, PANTONE 18-1750 Viva Magenta galvanizes our spirit, helping us to build our inner strength." ~ Leatrice Eiseman, Executive Director, Pantone Color Institute
Just a Touch
It sometimes takes a designer's eye to see where a splash of color would work perfectly. This neural bedroom comes alive when its french doors are open, revealing their color. The Viva Magenta door frames draw you outdoors to the balcony, defining a separate space. You can see, that just a touch of color creates dimension, illusion…Call on us at Skyline Window Coverings for the latest in designer touches that add magic to your home.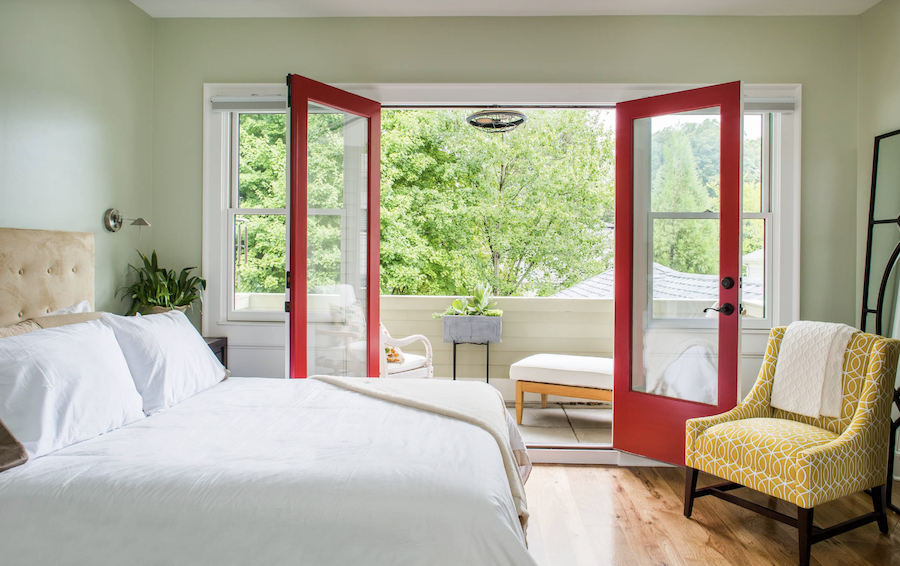 Made to Order
A custom home is as personal as it gets. Start with a neutral palette and see how your unique color choices and decor accents bring depth to your space. With a variety of textures, styles and patterns available in window coverings today, the options are endless. Allow the color of the year to inspire you this year.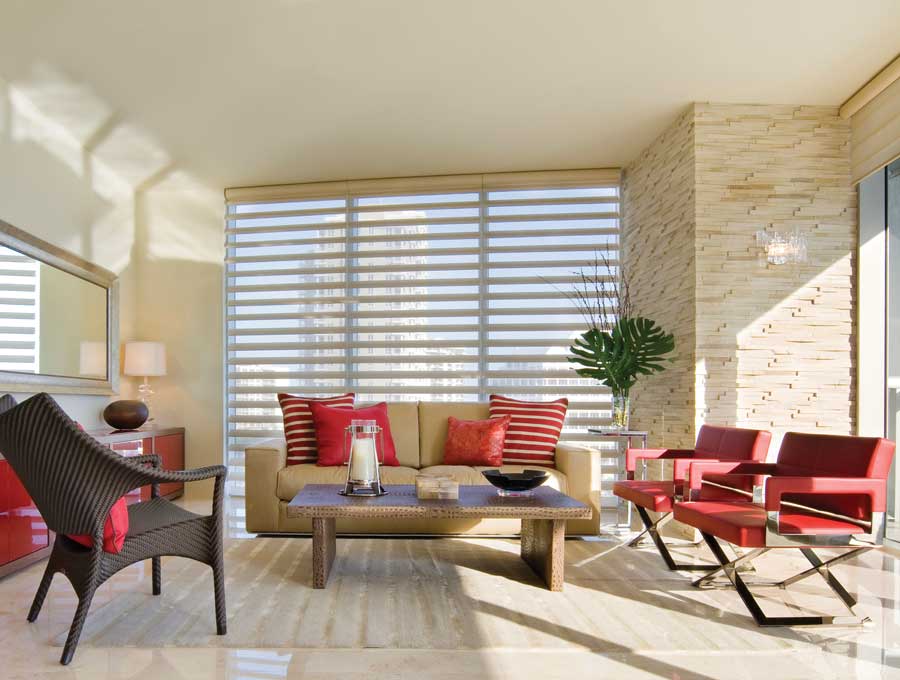 Open Door Policy
If you don't have room for Viva Magenta inside your home, it's ok. The color of the year works perfectly on the exterior too. A colorful entryway makes a home feel inviting and familiar. A red front door is classic and by using a shade that leans a bit toward pink your home will pop, look current and gain curb appeal.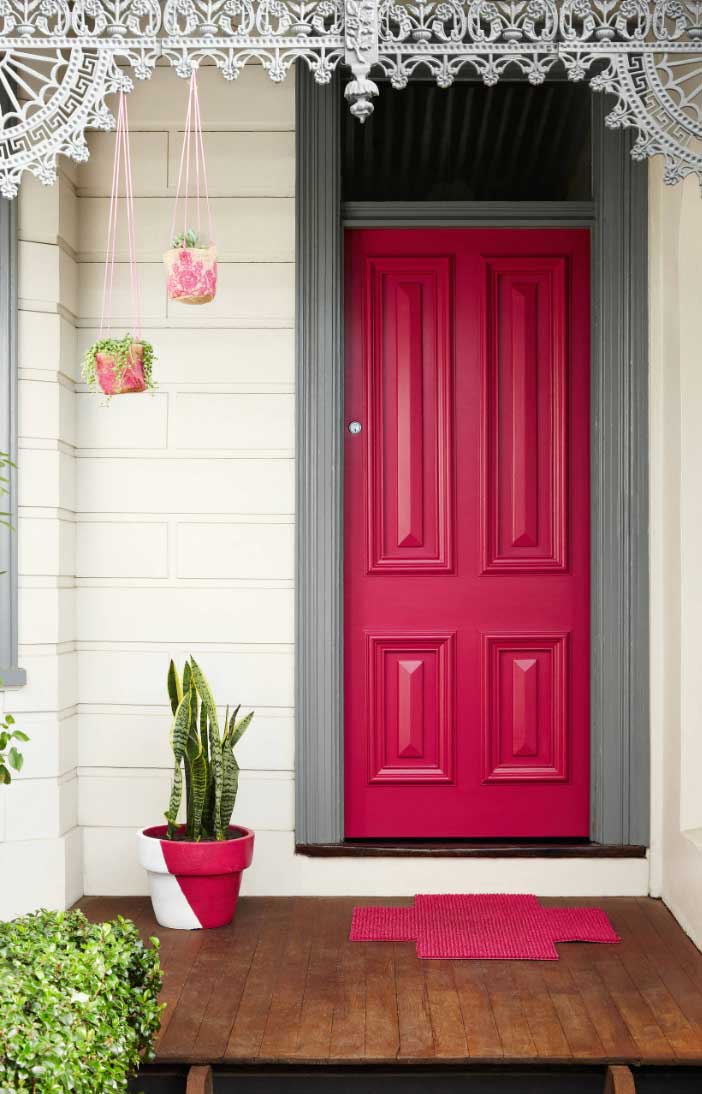 A Colorful 2023?
The simplest way to transform your home is with color. Viva Magenta, has been hand-picked by the experts at the color institute and can get you started. Big or small, this featured color will propel you into 2023 with excitement. It's your moment.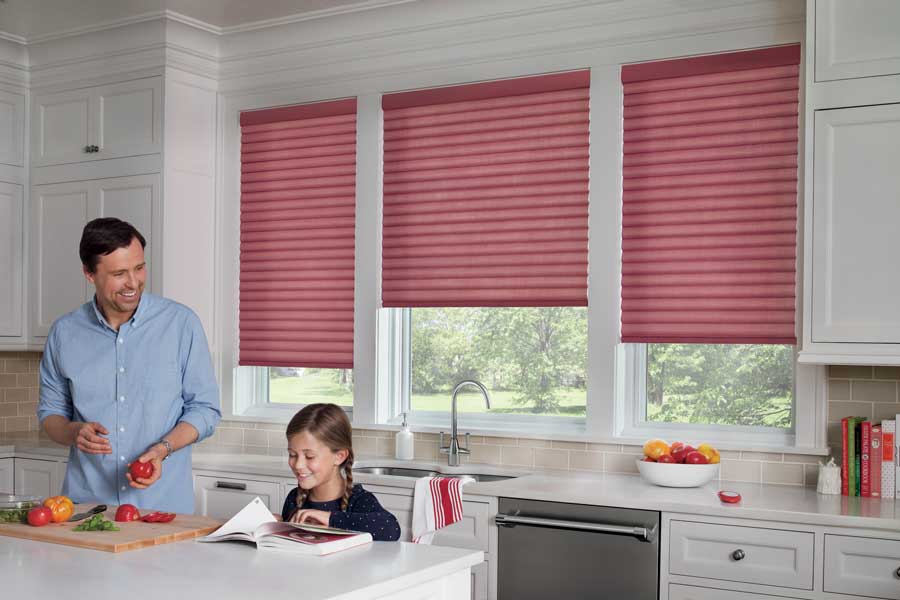 Our team would love to help transform your home with window treatments. Whether it's the trending color of the year, Viva Magenta, you are after or a neutral product that can easily blend in, we can design your perfect setting. Give us the opportunity to provide a FREE in-home consultation or visit us in one of our showrooms to see our beautiful products up close. Viva Magenta!