Wouldn't it be awesome to sit down one-on-one with a designer to talk style trends? You'd get inside the inside scoop on the latest fashions, products, and features in home design. Then you could use them for inspiration and be completely on-trend. Well, we did just that, and we have all the exclusive information you're dying to hear. One of our designers gave us a sneak peek into what's hot this year as well as the latest announcements from Hunter Douglas–including style trends, features and upgrades that will fill your home with beauty and convenience. If you have a project you've been waiting to get started on, you'll love this insight, and you can even have our design team bring their expertise, samples, and inspiration right to your home!
What's your favorite fabric?
"I love Satin Metallic in the color Lightning. This fabric offers a soft, elegant sheen that adds warmth and sophistication to the window shadings. The detail of the satin weave mixed with the gray tone provides a luxurious combination to compliment any design."
What colors will we see in this year's style trends?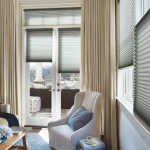 "Neutrals will still be very strong this year because they provide a timeless design that's sleek and elegant. Although white and ivory are extremely popular, you will definitely see the color gray standing strong as well. From cool blue/gray to warm undertones, the color palette is broad–offering just the right pick for any project. In fact, Hunter Douglas is introducing Urban Gray as a NewStyle shutter color option this year because gray is one of the most sought-after style trends in home design."
What's your favorite new design element?
"I am definitely excited about the standard UltraGlide lift system. This single retractable cord takes away the fuss of multiple cords and provides a clean look that also ensures child and pet safety."
What are you excited to show your clients?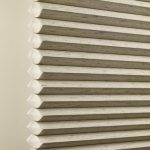 "Because I personally love fabrics and color I am excited to show my clients the new fabrics that Hunter Douglas' design team has developed. Taking into consideration the upcoming style trends for color and texture, as well as achieving the ultimate functionality, we have some amazing new fabrics that will add great detail to any design. For instance, Hunter Douglas just came out with India Silk–a softly twisted fabric that has a gorgeous subtle sheen."
How is technology playing into Hunter Douglas products?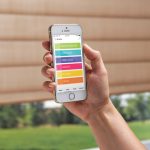 "Everyday technology is constantly changing and coming out with new and improved 'must haves.' Hunter Douglas is now offering the option to control your window shadings from your mobile device with the PowerView App! No matter where you are, you can adjust your shades with just a touch of a button. Forgot to lower your shades before you left for vacation? Not a problem! PowerView is even compatible with smart home integration systems.

Exciting Style Trends?
So, what about you? Do you have a favorite feature, product, or up-and-coming fashion? Are you ready to start your next home design project? Hunter Douglas' new style trends and product features are now available, so there's no reason to wait. Contact our team, at Skyline Window Coverings, for a free, in-home consultation today!