If you spend time talking to new parents, how to childproof their homes may come up as an important topic. It can be scary to think about a baby crawling toward an electrical outlet, or a toddler pulling heavy pots on top of themselves from a cabinet. But, as veteran parents might tell you, the fear doesn't end when the kids get older. They just get more daring and playful. Often overlooked, window covering cords can be very dangerous. If you know a parent who might benefit from evaluating the cords in their homes, feel free to pass this along!
The Temptation of Cords
If you've ever watched a child play, they can make a toy out of pretty much anything. A common joke around holidays is that they enjoy playing with the box as much as the toy. And if you have experience with kids, you know this is 100% true!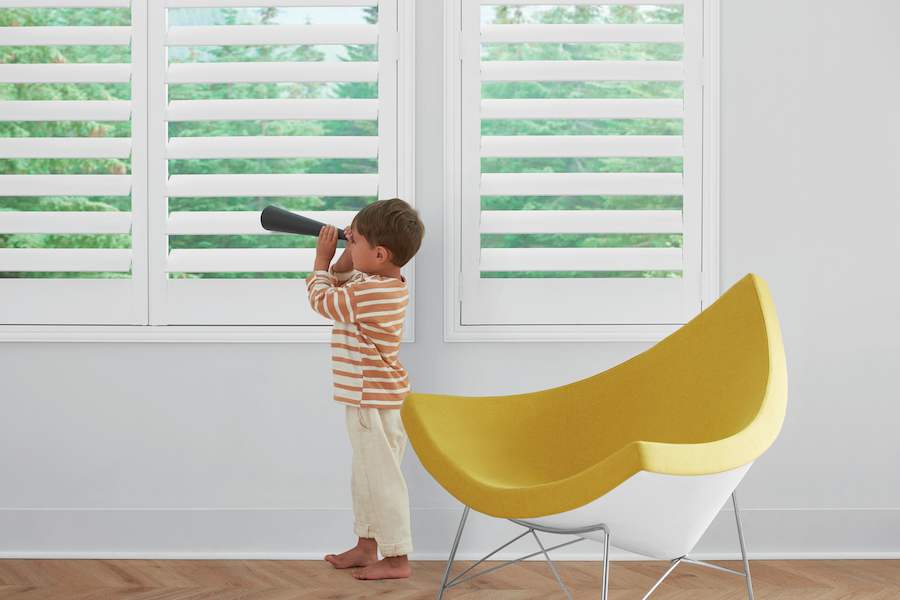 When considering how to childproof your home, cords can become part of their play routine–something to climb, swing or simply twirl–for the fun of it.
Is It Time to Go Cordless?
Cordless window coverings are not new, but they might be to you! With the latest innovations, you can utilize PowerView® Automation for blinds and shades to operate them, removing dangerous cords while adding a great deal of benefits to your life.
Another option in cordless shades and blinds, named LiteRise, allows you to open and close your window coverings with a gentle pull down or push up. The window coverings stay where you put them, and there's no cords to temp little hands.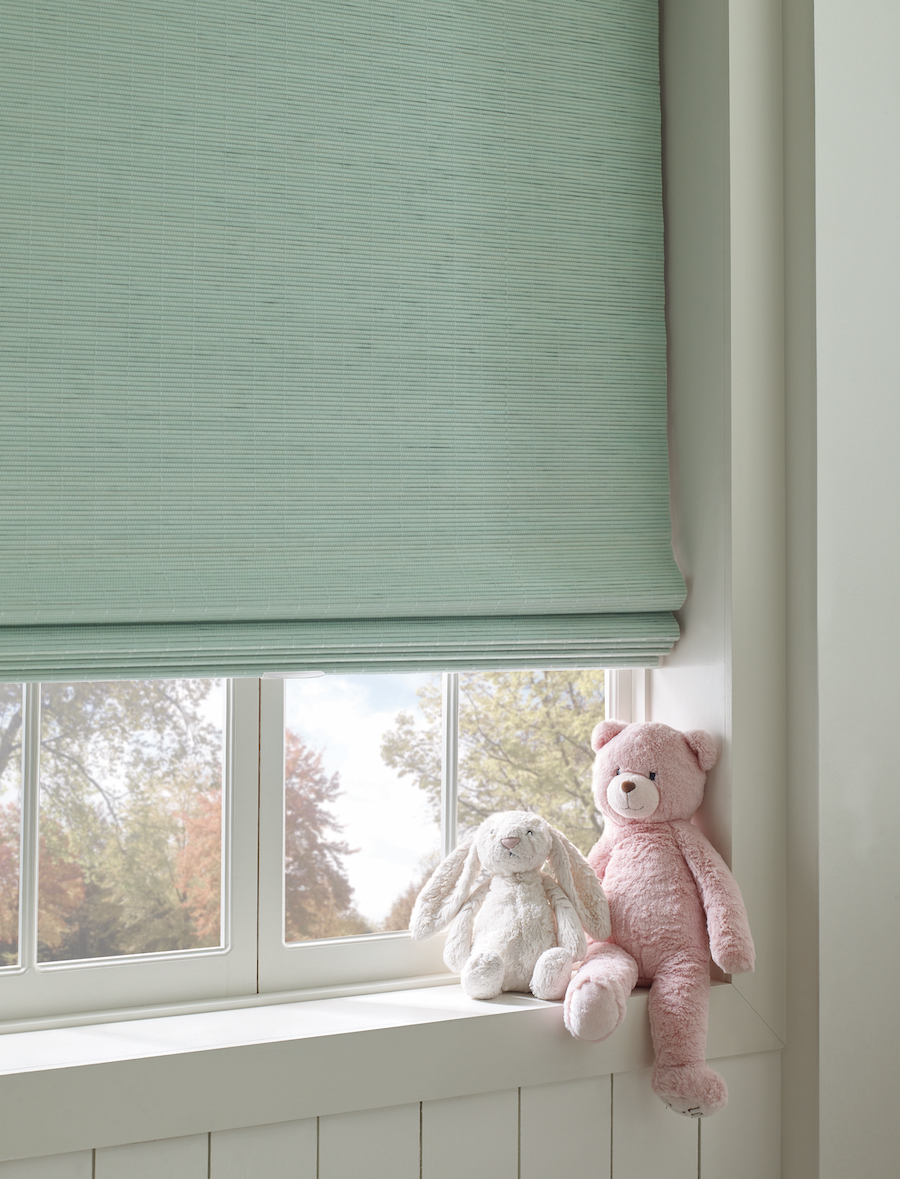 How About a Wand?
No, we're not talking magic. Although, sometimes, when you're trying to figure out how to childproof your home, it seems like magic might be the only option! In this instance, we are talking about replacing the corded control of blinds and shades with a wand. The most recent innovation in wand control is called SoftTouch.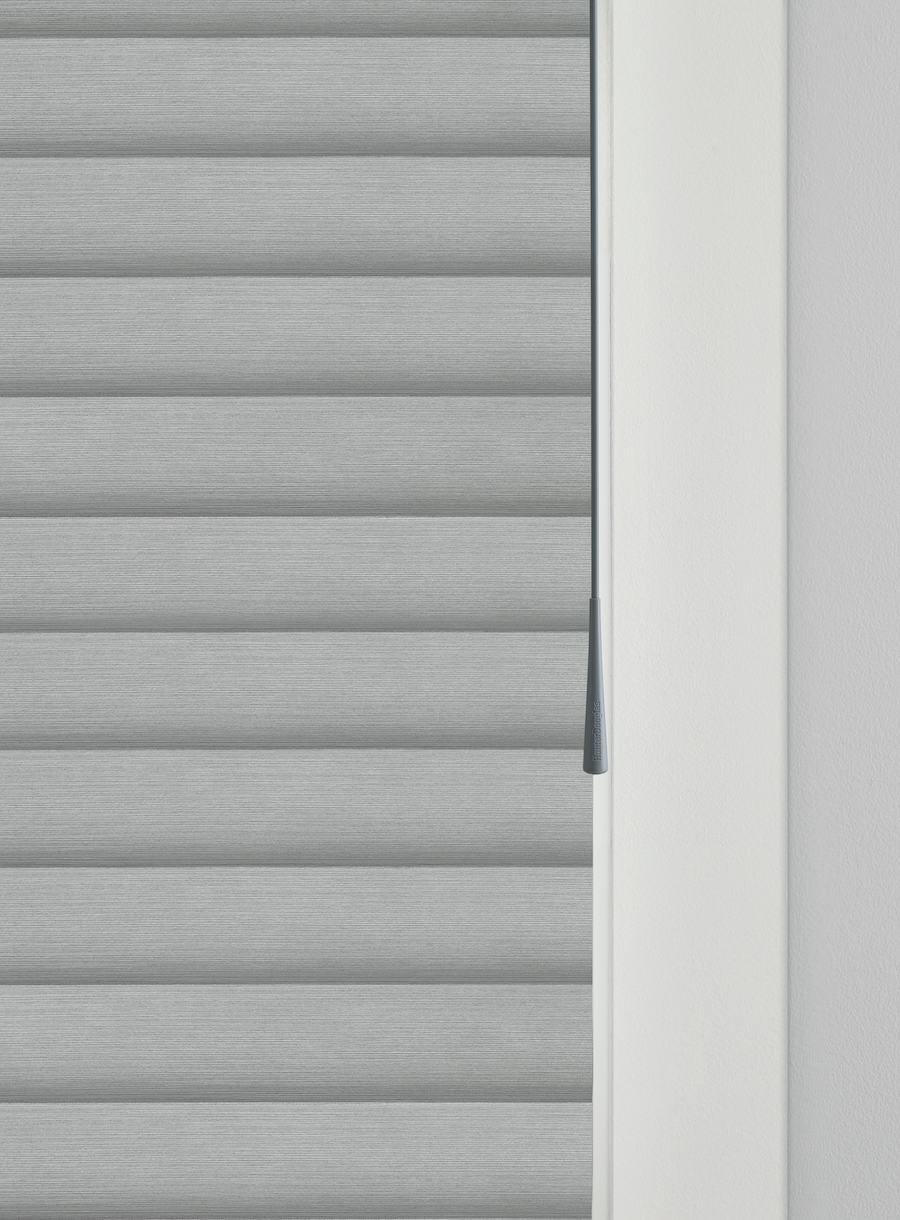 This wand actually gives you the ability to enjoy motorization at an individual window, gently pulling up or down on the wand for adjustments. One of the best parts about this system is that if the wand is yanked on too hard, it will dislodge, since it's connected by a strong magnet. Another safety feature that may come in handy with small children.
Child Safe Cord Control DOES Exist.
Sometimes, you need a cord. We get it. That's why there are options for cords that can be safely and securely fastened in place so they aren't a danger, but they still function exactly as intended. Even better, because with a fastened cord, it's always accessible in the same spot.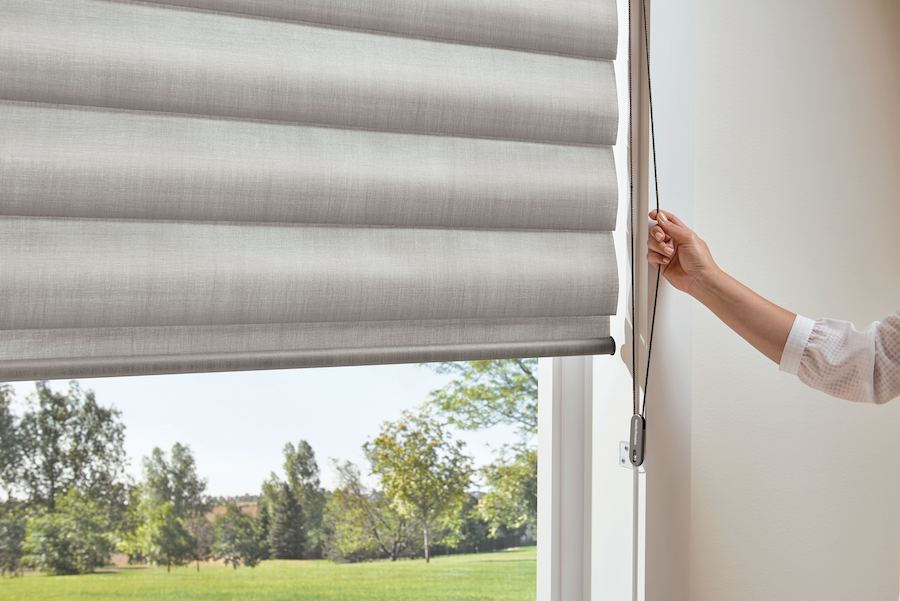 Fastened securely in place, the continuous cord loop attaches with a cord tensioner to the window frame. Still operable, it no longer swings or dangles. The UltraGlide cord is a retractable cord, shortened and out of harm's way. Only pulled slightly, in one direction or another, the shades adjust, and the length of cord retracts back to its shortened length.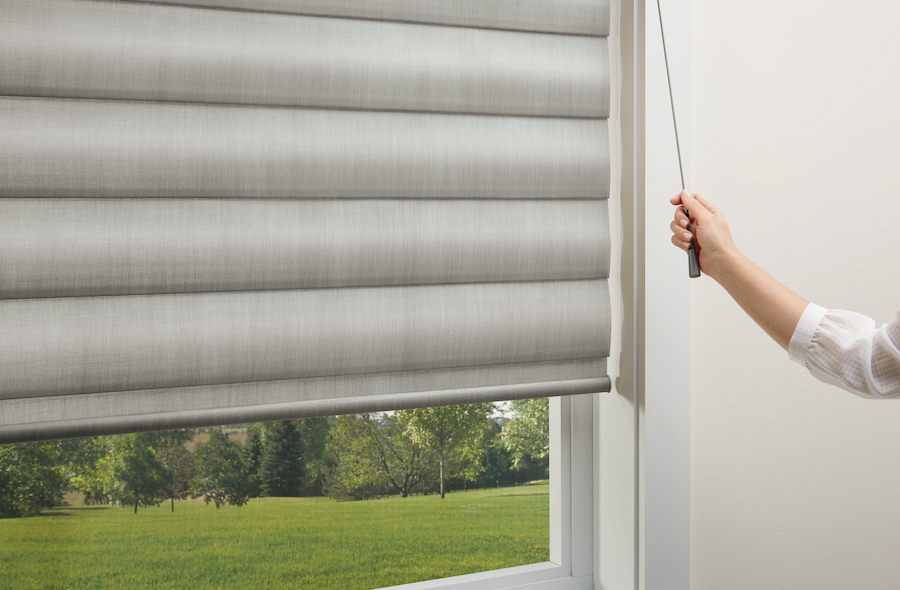 How to Childproof: Start with a Consultation
As you evaluate your home, don't let it stress you out. This is what our window covering specialists at Skyline Window Coverings do. We are more than happy to help you figure out the best options for your family. Invite us into your home for a free consultation, and we'll guide you to choices that will upgrade your home with safety, convenience and many other benefits. Contact our team today!