If you have a furry friend at home, you know how hard it is to leave them everyday. We know you're busy, and it's easy to worry about your pets when you're not home. With pet safe blinds, you can rest easy knowing your animal is at home, safe and sound. If you're looking for child or pet safe options, we have a few ideas for you! Take a look at what pet safe blinds can do for your home.
Take Away the Danger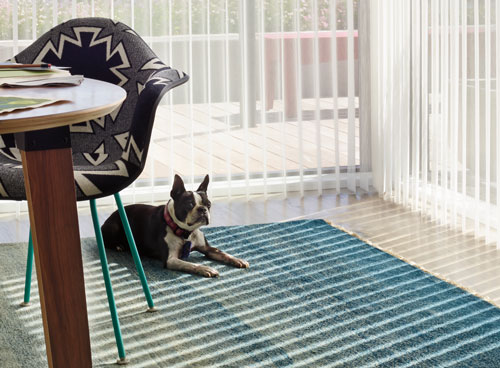 Window treatments probably aren't your first concern when you think about pet-proofing your home. Most shades have some type of cord, which your pet can easily turn into a toy! The reality is, cords are extremely dangerous to your furry friends. Pet safe blinds take away the worry by removing the cord. There are many stylish, cordless window treatments that will put your mind at ease.
Convenience for You & Your Furry Friend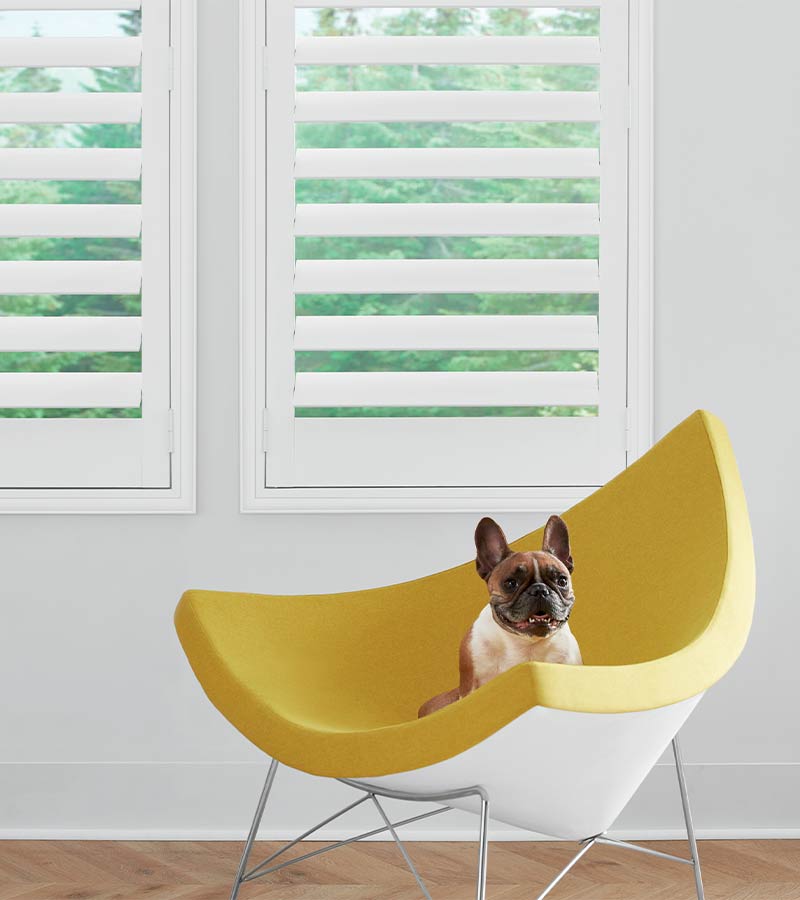 The weather is starting to warm up, and summer is just around the corner. Have you and your pet been spending more time outdoors? Pet safe shades and operating systems make it easy for you to access outside. Plus, how many times are you opening and closing the door for your dog?! With pet safe operating systems, you will had convenience to your daily routine. And, don't worry about your pet damaging your window treatments…we have finishes and fabrics that are meant to protect against dirty paws.
The Purrfect Environment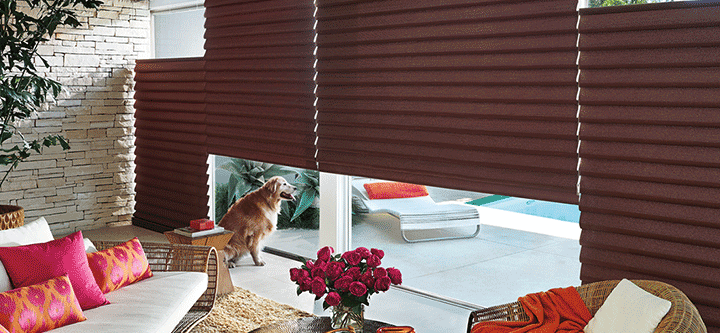 You know your pet best. Where is his favorite spot to lay? Does he love looking out the window, or does he get a bit anxious when you're gone? These are all things to consider when deciding on your pet safe blinds and operating systems. If you're simply looking for cordless blinds that are easy to adjust, consider LiteRise. Do you want to schedule when your pet safe blinds open and close? PowerView Automation would be the best option for you. Or, create a "scene", and adjust your environment while you're out the door–all you have to do is hit a button on the Pebble remote, or from your favorite device using the app.
Create Comfort with Pet Safe Blinds
When you get a pet, your home becomes their home, and they become apart of your family. Keeping them safe and comfortable is a priority. Pet safe window treatments will give you the peace of mind you deserve, and the safety they need. Are you interested in exploring your options? Contact our team at Skyline Window Coverings. We'll send a designer to your home for a free, in-home consultation.