The season of hosting is on the way. Have you been thinking about enhancing your dining room style? Does it seem like you don't know where to start? We've got ideas and inspiration for you! From design accents to furniture arrangement–and more!–we'd love to help you create the ideal atmosphere in your dining space this year.
Shift from Traditional to Transitional
Have you heard the word transitional in terms of design? This is the movement from traditional to contemporary–a place many of us settle with happiness. Traditional style might not have enough modern elements, while contemporary can feel a bit too extreme. The happy medium of transitional style allows you to keep the familiar while adding in the new. Black design accents are a great example of contemporary pieces to elevate the style of a traditional space. Curved seating and modern chandeliers are another way to introduce fresh style to your home.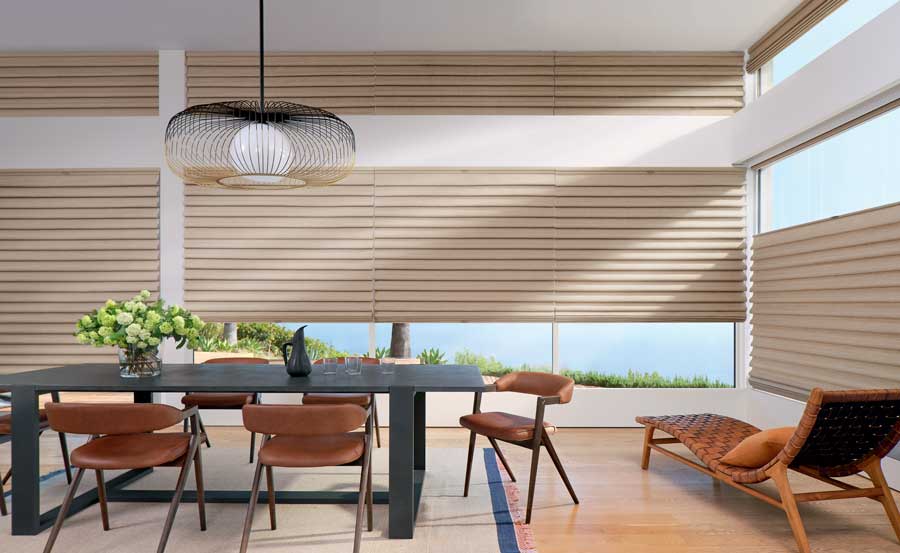 A Simple, Stunning Tablescape
Want to turn heads this holiday season? It's easy to do. How you decorate your dining room table speaks volumes of your personal style. It doesn't have to be elaborate. In fact, some of the most eye-catching tablescapes are stunning just in their simplicity. Ellen of @ellenblisshome makes use of statement pieces, highlighted with seasonal decor, to create a perfectly elegant space.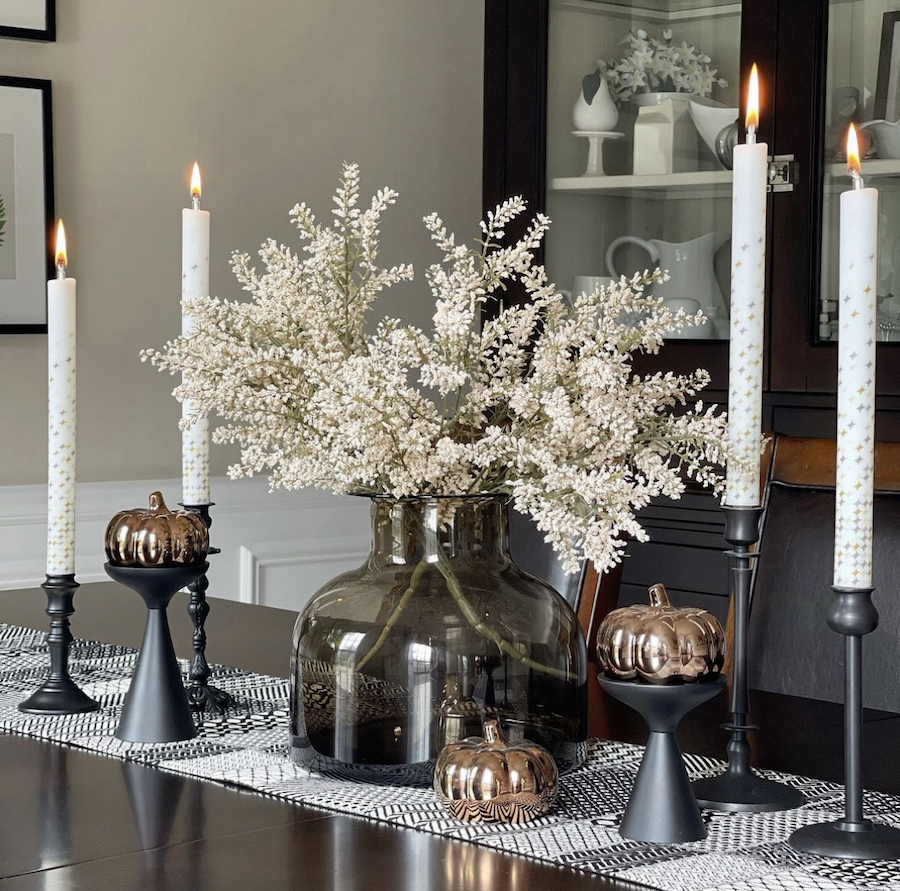 If you look closely, many of the elements here could be used and re-used throughout the year. The florals could be switched with spring buds in March. The pumpkins could trade for Easter eggs in April. And, the candles? While neutral in design, they do offer a cozy element during this time of year. But, the intricate detailing means they will blend well in the upcoming seasons. A table runner brings a layer of dining room style to the space, tying in the black and white decor theme from around the room.
Dining Room Style for the Size of Your Space
There's no need to stress about creating an experience for a large group of people if you have a small dining room. It's time to come to terms with it and design a space that fits comfortably. If your dining room is small on size, you can make it big on experience. Choose a table that fits comfortably, and consider hosting more intimate occasions–leaving the big family gatherings to someone else.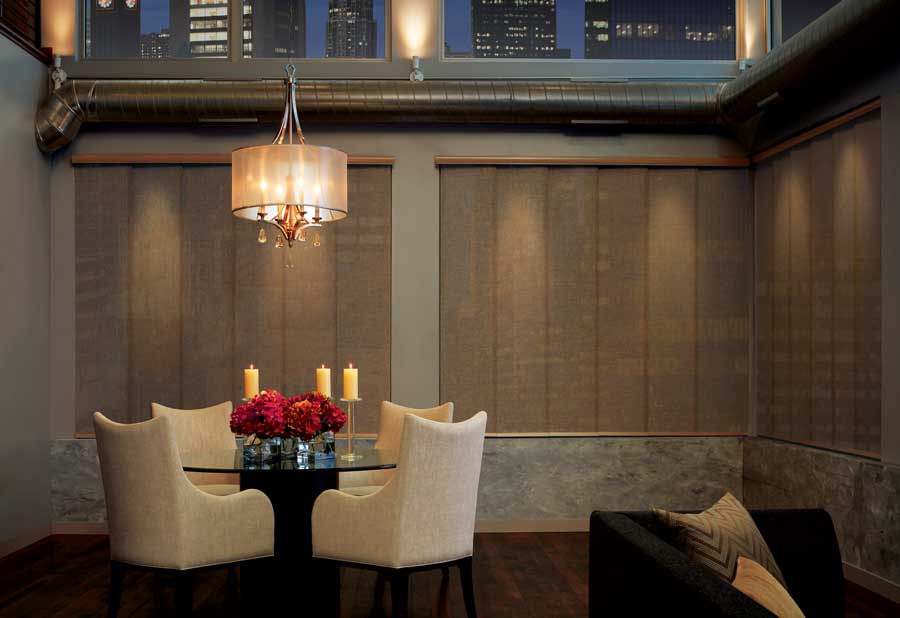 And, on the opposite end of concern, large spaces can be hard to design as well. Your table might seem too short for the space. What should you do? How about creating a cozy conversation area? Seating with a small side table, off to one end of your dining room is the perfect spot to sit and relax. You'd be surprised how popular this spot will be during holiday gatherings…a chance for guests to sit and chat in quiet conversation amidst the chaos of a family crowd.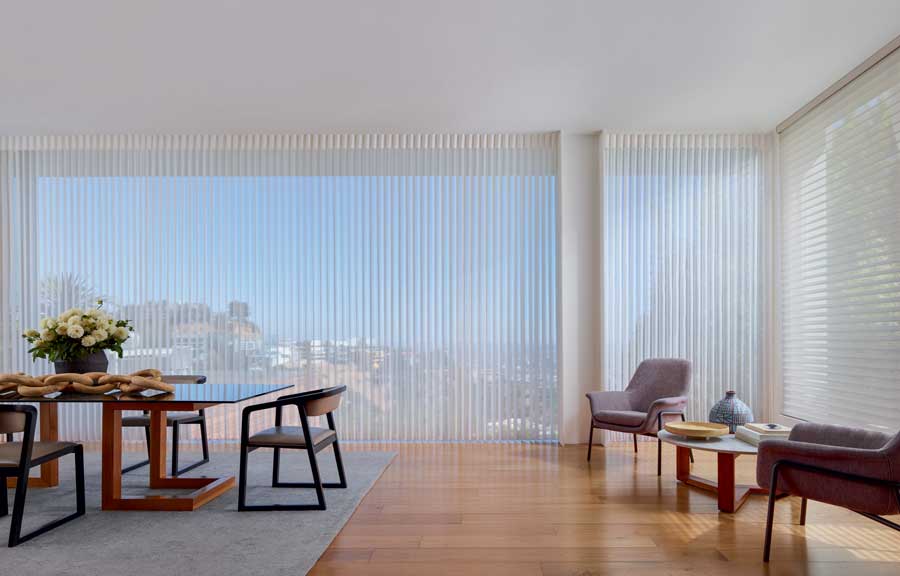 Your Collections…On Display
Whether you are a wine connoisseur or an avid collector of vintage books, the dining room is a great place to put your interests on display. Your favorite pieces will create a beautiful backdrop that's personalized to fit your taste. These collections not only enhance your dining room style, but they can be great conversation starters.
A Custom Atmosphere
One thing to keep in mind as you're designing changes in your dining room? The windows. Consider how the light enters and when you use the space most. Inviting soft natural light is key–while keeping glare and direct light out of the eyes of your guests. With the right window coverings, a beautiful atmosphere is sure to enhance your dining room style!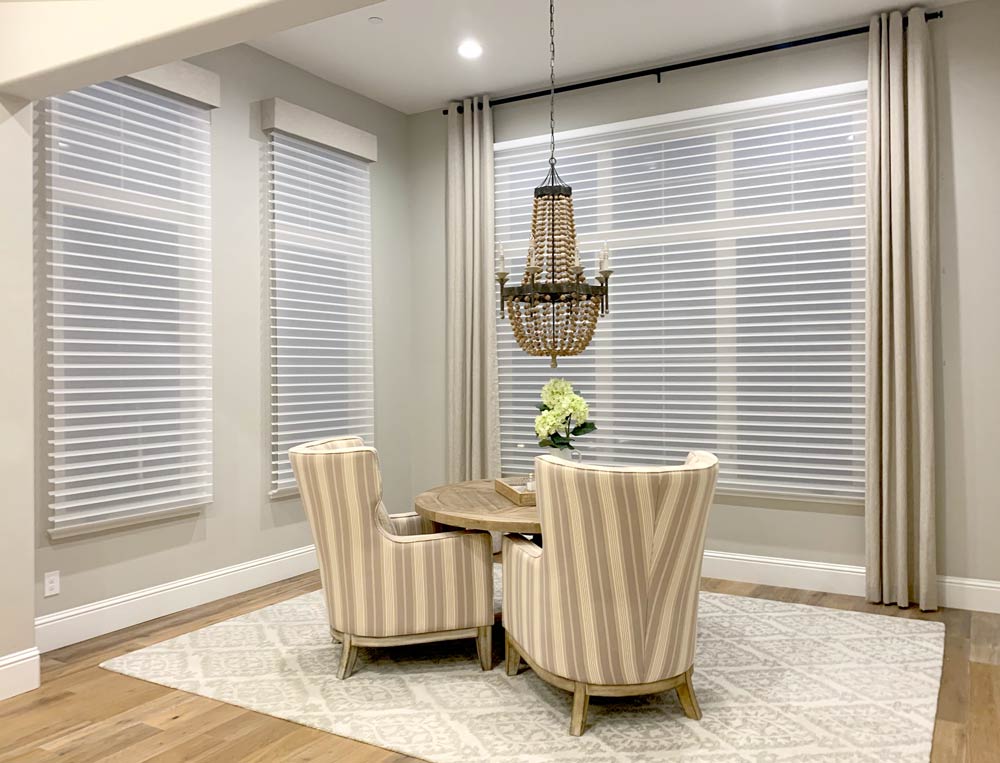 Need new window treatments in your dining room? Our team at Skyline Window Coverings would love to help! From draperies and shades, to blinds and shutters, we will help you coordinate the space, ready to wow your guests! Stop in to one of our showrooms to experience everything in person, or reach out to schedule your FREE consultation.