The days are getting shorter and shorter as we approach the winter months. The earlier evenings and less daylight hours leave a lot of homeowners looking for ways to optimize the light while it's there. That's why we have compiled our top 10 tips to help brighten your home, no matter the season.
#1 Consider Your Paint Choices
The walls serve as the foundation for any space. After all, they're what surrounds you. Because of that, wall color matters tremendously! Take a walk through your home and notice what the paint colors are doing, or not doing for you. Are they helping to achieve the mood/atmosphere you want in each room?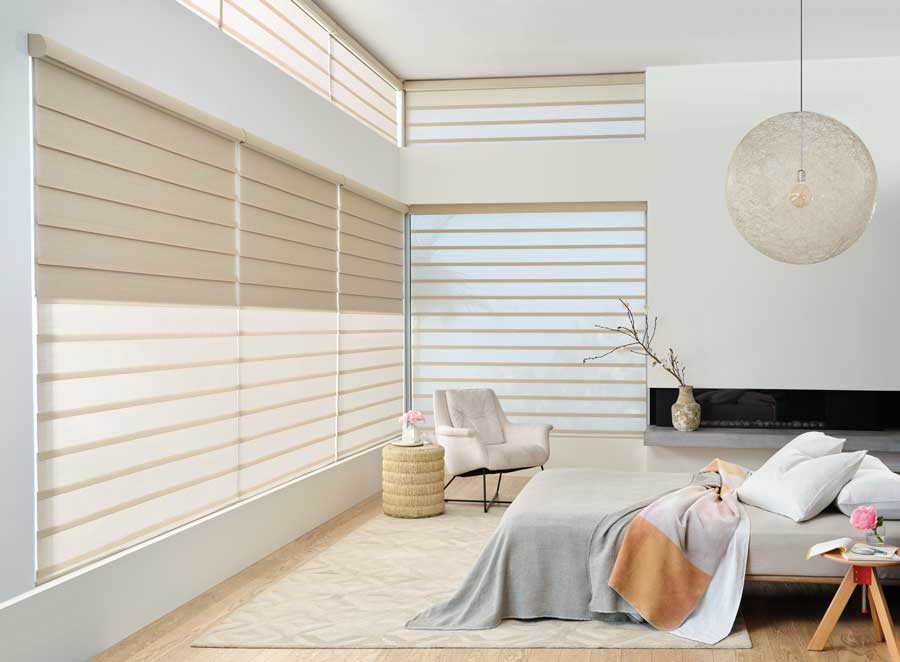 Sticking with whites or light neutrals for paint colors is a great way to instantly brighten your home. If you're drawn toward darker, moodier colors but still want an overall bright atmosphere, paint the walls in naturally sunnier areas in those hues and save the neutrals or lighter colors for the shadier walls.
#2 What is Sheen?
Now that you've locked down the paint colors you want to refresh your home… Selecting a sheen is the next step. The more sheen a paint has, the more durable and light reflective it is. On one end of the spectrum, there's flat paint. Flat paint can work wonders in a southern facing room, but it may fall "flat" in a naturally darker northern facing space. For these rooms, a medium sheen, such as eggshell, or even satin, will help to bounce the little bit of natural light around and make the entire room feel bigger and brighter.
#3 Don't Forget Lighting
Lighting comes in many forms, which is great, not only from a design aspect, but also helps to brighten your home! Natural light from the sun, table lamps, overhead lighting, recessed lighting, and even candle light… All can have their place in your home and help to achieve different atmospheres, depending on what you're looking for at the moment.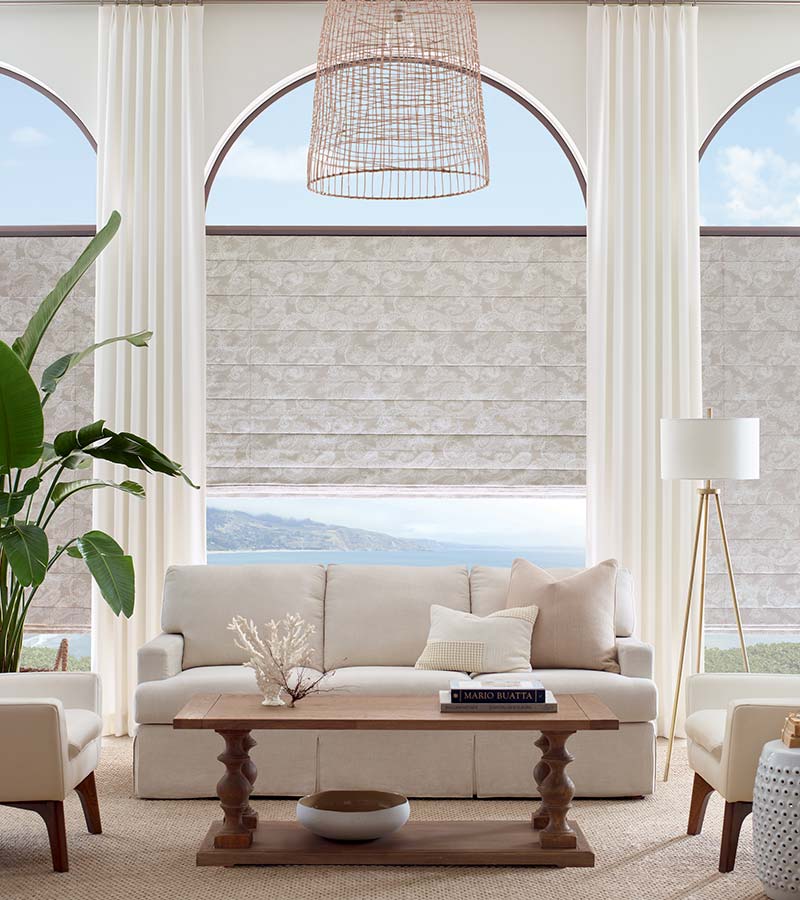 Adding a simple lamp or sconce to a corner of a room that receives little sunlight will help to take that room from dreary to cheery. And, if there's an entire room lacking in light, look into adding an overhead solution such as recessed lights with a dimmer switch.
#4 Different Lightbulbs
Not only do light fixtures make a huge difference to a room, but the lightbulbs within those fixtures do, too! Understanding a few key terms, like watt and the Kelvin (or "K") ratings, will help you narrow in on the perfect lightbulbs for each space in your home. The "K" rating describes the temperature of the light. Do you prefer a warmer or cooler toned light? Or maybe it depends on the space? Whichever your preference, if a room is feeling darker than you'd like, up the "K" rating in the lightbulbs for that space.
#5 Don't Forget the Exterior!
The extent of landscaping on your mind might be fast forwarding to worries about shoveling snow this winter. However, as we focus on how to brighten your home on the inside, it only makes sense to consider the outside as well! Trimming back any overgrowth on trees or shrubs will allow your inside spaces to receive more sunlight.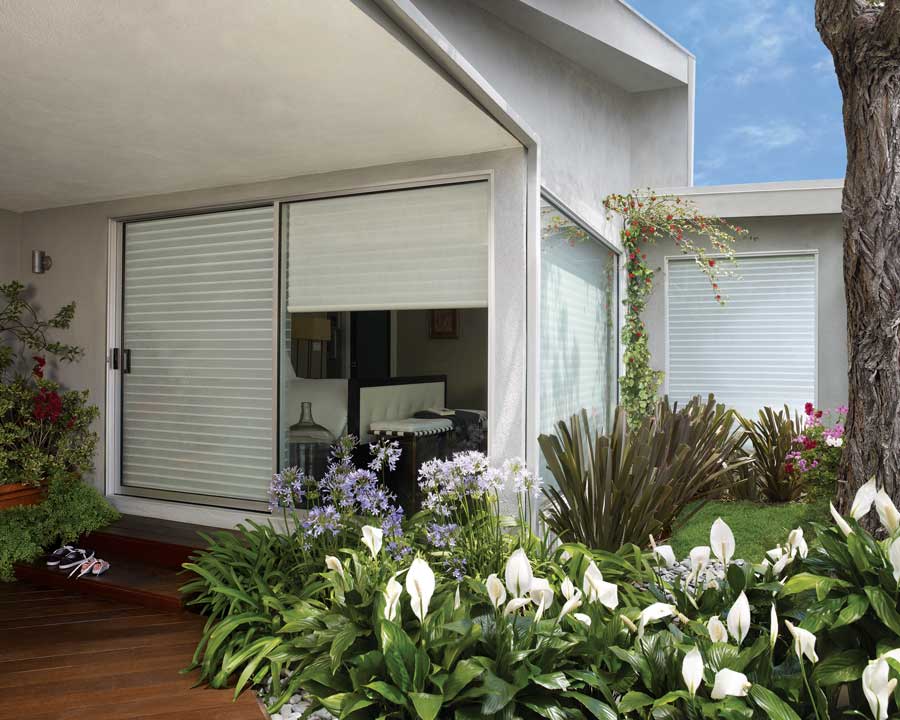 Plus, there are countless lighting options for the exterior, including ground lighting and exterior sconces. Every time you pull into your driveway, or up to the front of your home, the curb appeal is the first thing welcoming you. You should love each part of your home, and each part should work the way you want it to.
#6 Lighten the Physical Items
A messy space makes for a messy mind. Having too much in one space can start to feel like clutter. If there are pieces or items that are no longer serving you, consider finding them a new home. Maybe that means just moving it to a new room, or perhaps it needs to be out of the house. Freeing up some of your space will help to lighten the load–in turn, it will help make your home feel brighter.
#7 Area Rugs Can Change a Room
There's no denying the stunning look that dark hardwoods add to a home. You don't have to change them out to brighten your home. Area rugs in neutral and light tones will help to keep your space cozy and grounded while also brightening it up. Even better, the beautiful wood floors will still peek through around the edges and make their statement in the already light rooms in your home.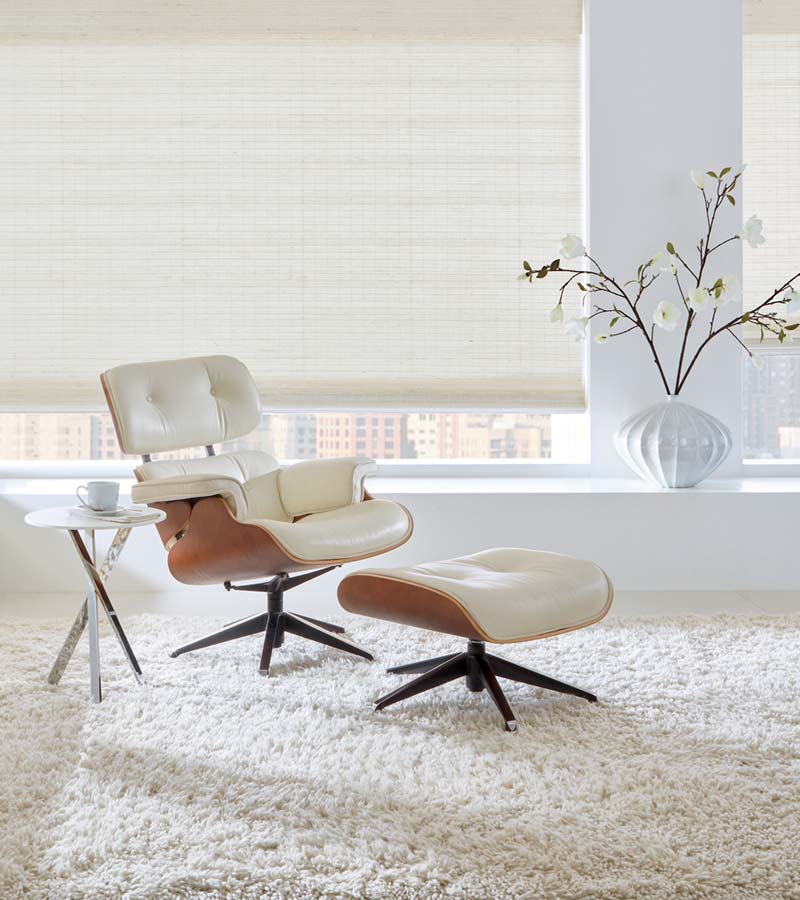 #8 A Perfect Contrast
Contrast is a crucial part of home design. Marrying the light and dark elements creates a space that is pleasing to the eye AND comfortable to be in. As we are in the darker months, leaning into a few more light pieces throughout can brighten your home during these long, winter days. Consider switching out throw pillows and blankets, or other easy switches, to add those lighter elements back into an otherwise dark space. We're not saying to get rid of everything on the dark end of the spectrum, but finding that balance will help you love your space, no matter the season!
Finding Window Treatments
While we love all the components of home design, our true expertise lies with window treatments. Covering your windows is an important step in making a house feel like a home. Not only do they provide light control, but they add privacy, energy efficiency, improved sleep, and so much more. Don't worry! The right window treatments will not make your home even darker in these months. On the contrary, the perfect treatments will enhance your space and optimize the natural light as best as possible.
#9 Open at the Top
One of our favorite ways to let the light in, while also reducing glare and protecting interiors from harsh UV rays is with top down bottom up shades. With these shades, the top of the windows can be left exposed to let the light pour in and fill the room with sunlight. Top down shades have a similar effect as overhead light fixtures.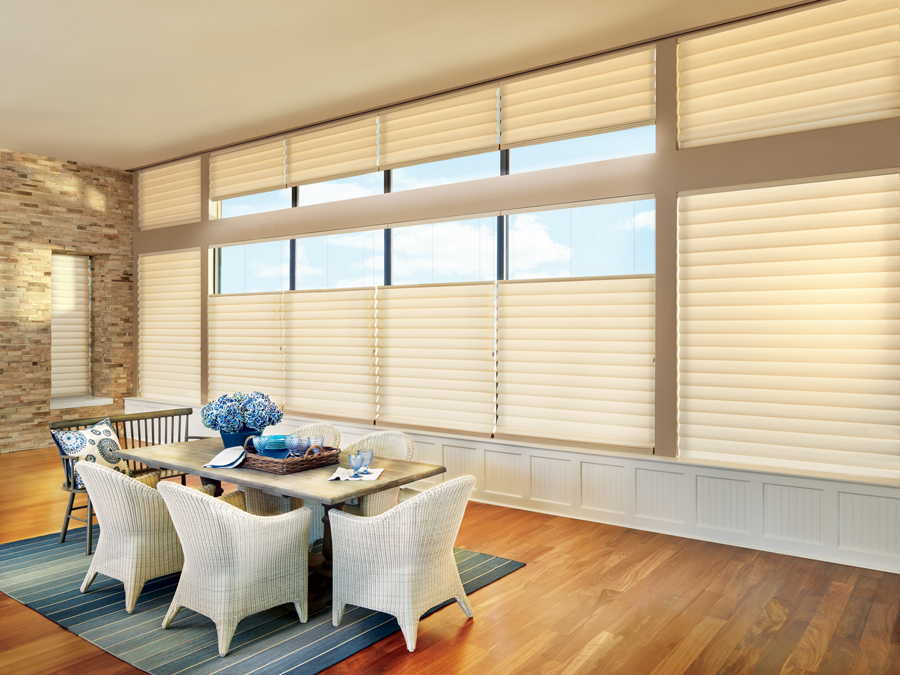 #10 Sheer Shades
Sheer shades are another "light" way to brighten your home. They help to soften the atmosphere, filter light, offer privacy, and add texture to a space.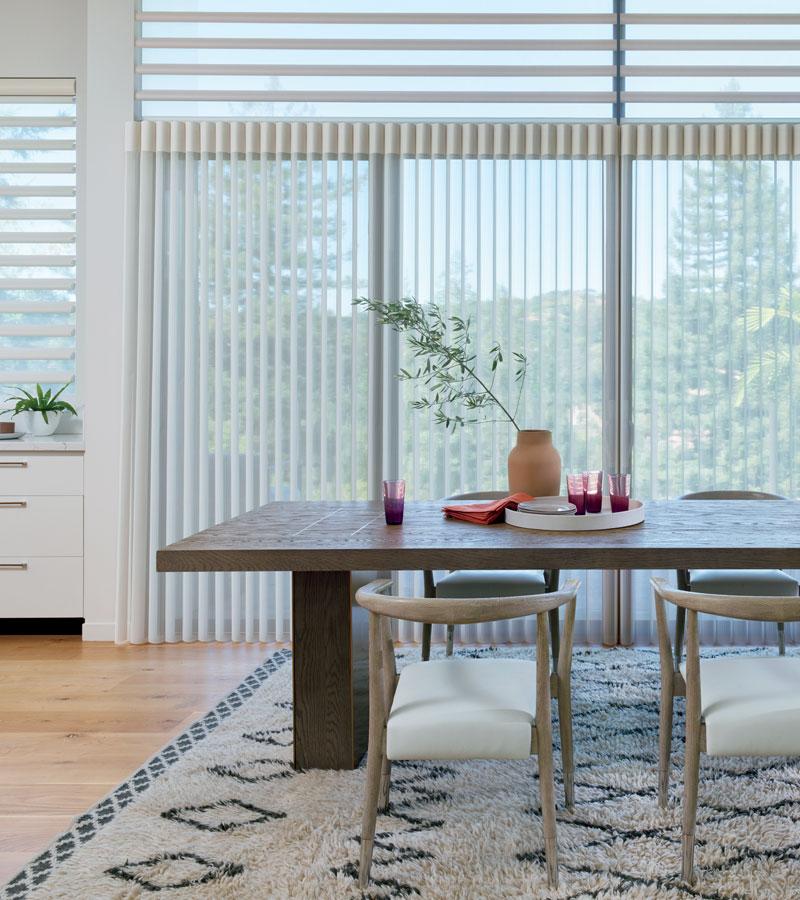 Ready to get started with a refresh this season and brighten your home? As seen above, window treatments can completely transform the atmosphere! Our team is here to help you from the very first step, all the way through installation. Contact us today for your FREE consultation, either in-home or in one of our showrooms.