It's here! Pantone's pick for the Color of the Year 2019 is Living Coral! This incredible hue is energetic and spirited while also exuding nourishing warmth and comfort. Are you craving ideas for how you can use it in your own home? Our experts dove into the deep sea of Houzz pages, and they've come up with some serious inspiration. Here are the top 7 ways you can color your home design with Living Coral this year. Take a look…
#1 Animate Your Outdoor Area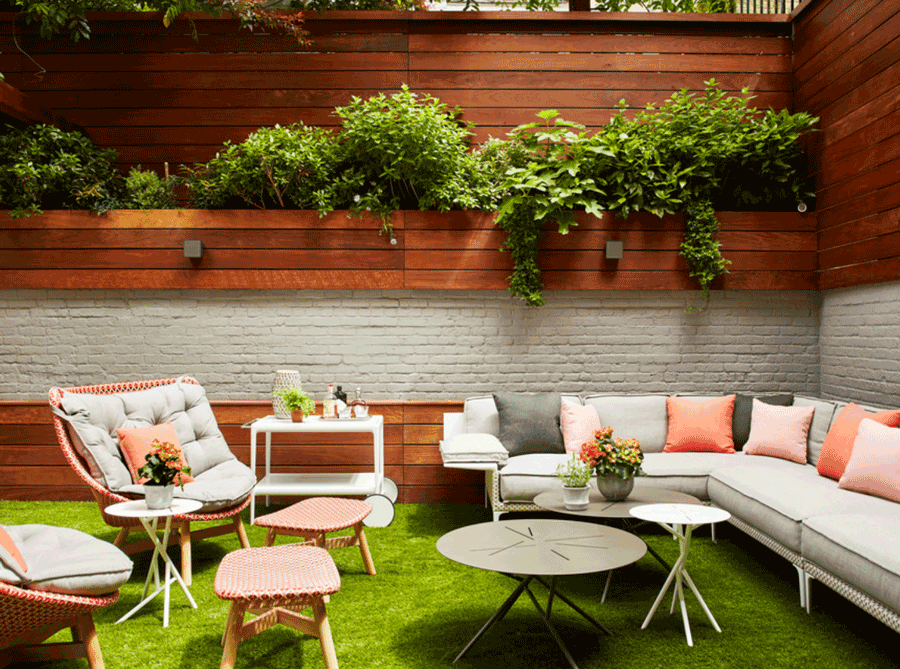 Yeah, we know…it's winter! But, come spring, you'll adore this fun shade in your outdoor space. Living Coral is perfect for creating an animated vibe that still encourages connection.
#2 Captivate with Color-Blocking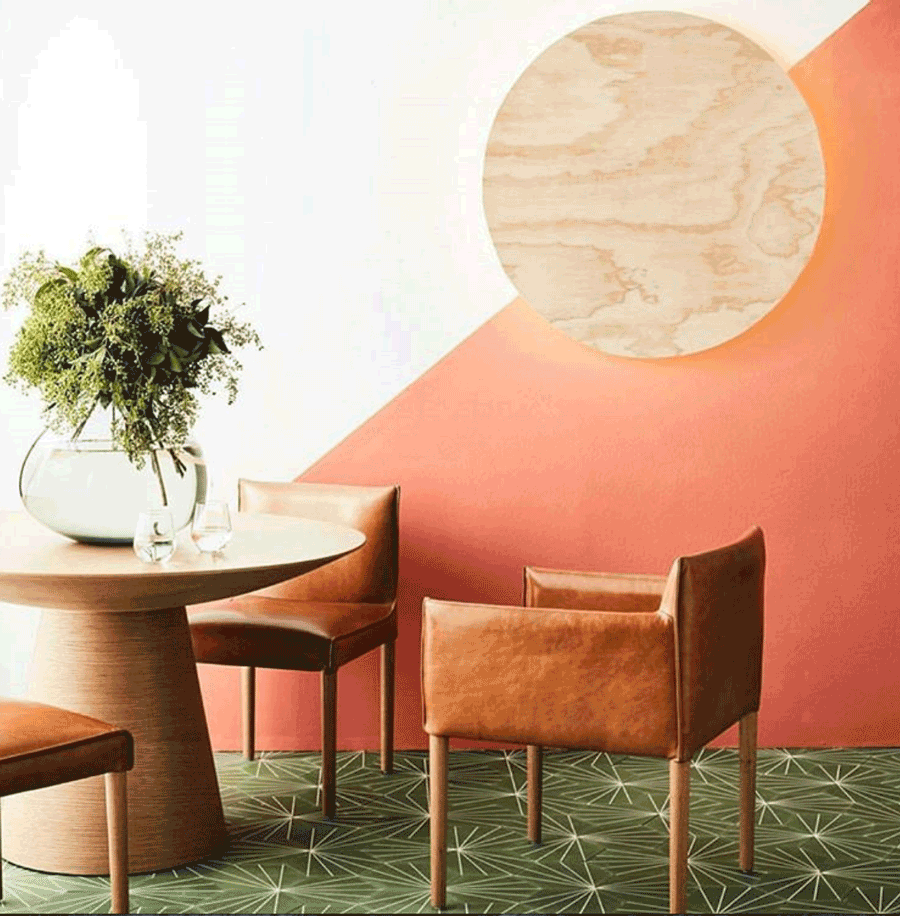 Have you noticed that color-blocking is trending again in the design world? The engaging presence of Living Coral alongside neutrals, earthy greens, or even other vivid colors is sure to draw the eye!
#3 Allow Joy to Enter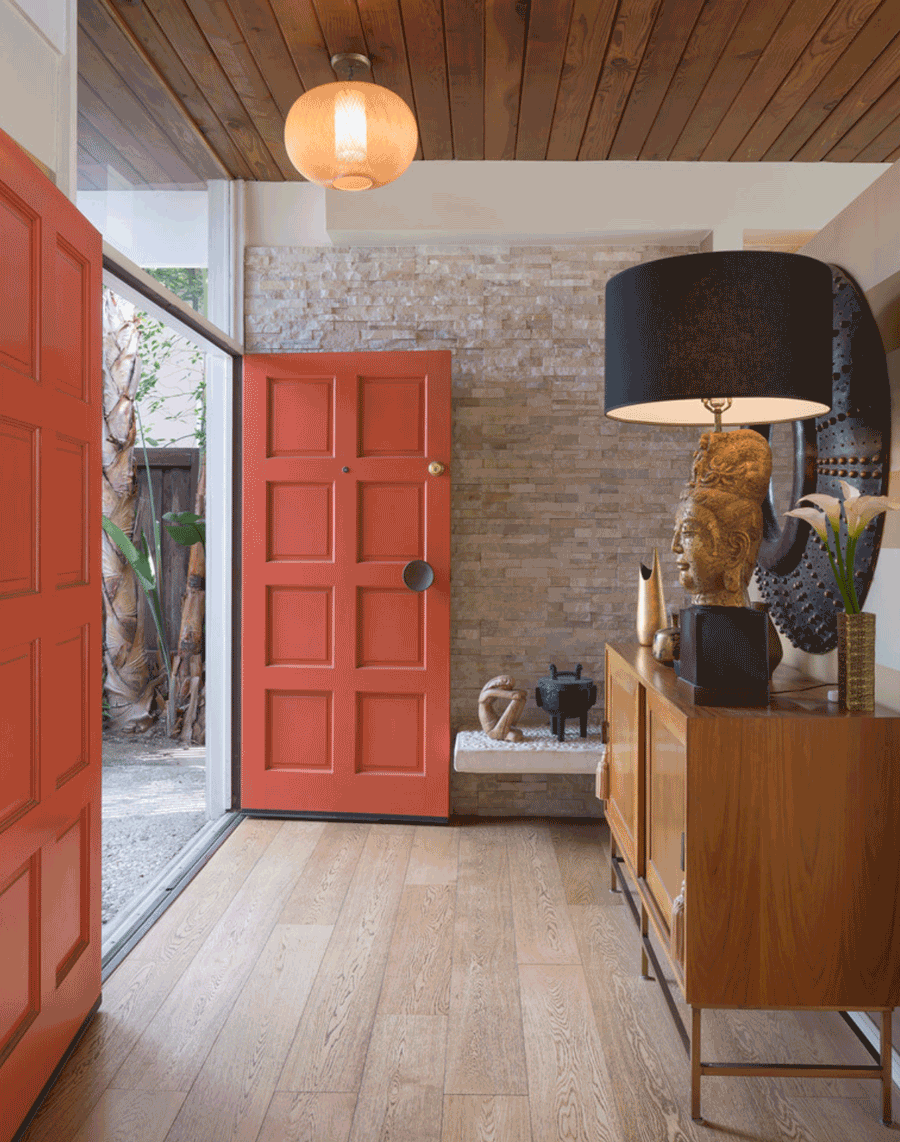 Full of optimism, comfort, and joy, Living Coral is made for your entryway. Stepping out or returning home will always feel refreshing. Plus, the color style statement you create will be the wow-factor that leaves the best impression.
#4 Inspire Your Accent Wall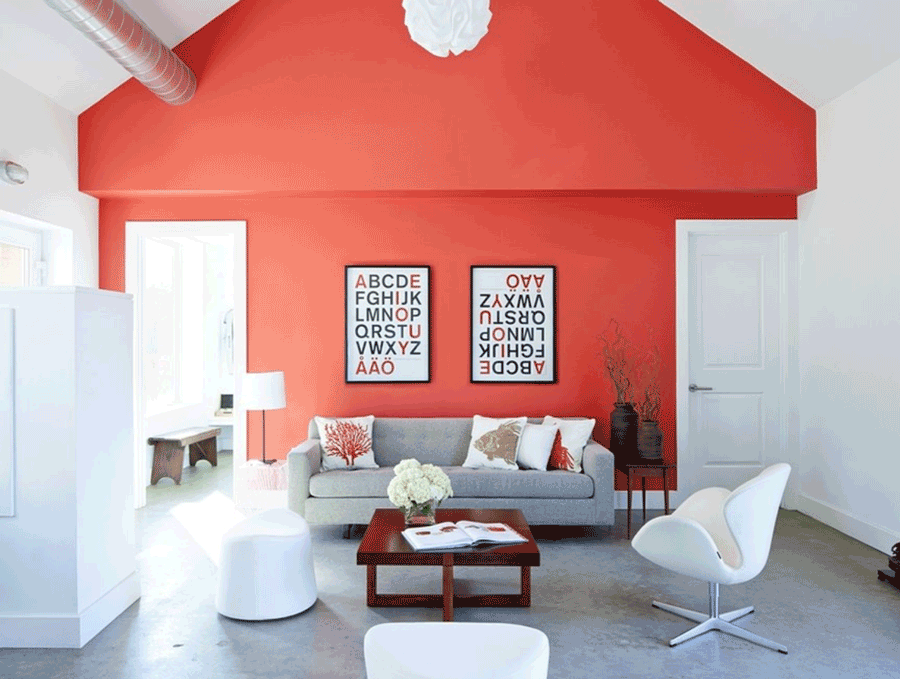 If your home is full of neutrals, you may be wondering what color to use to personalize and energize your design. Look no further than Living Coral. Painting it on an accent wall will instantly elevate the look and style of your space.
#5 Get Playful with Patterns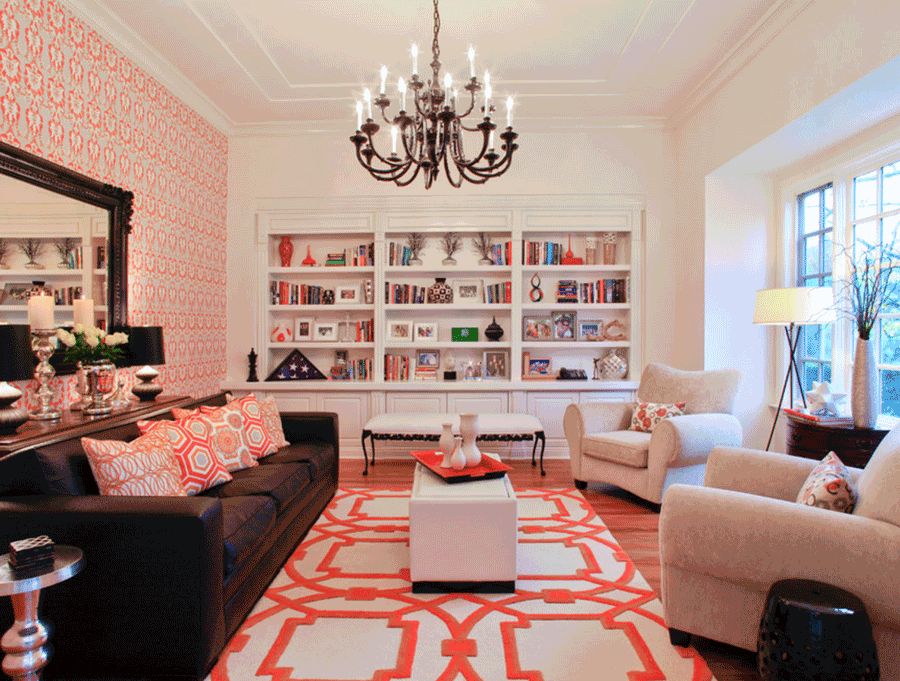 In and of itself, Living Coral is a playful color. It pull on the lighthearted part of our very beings. So, it only seems natural to have fun with it in patterns. The best part is that it looks glorious in both big and small prints, so you can mix patterns with tremendous results!
#6 Sprinkle Your Space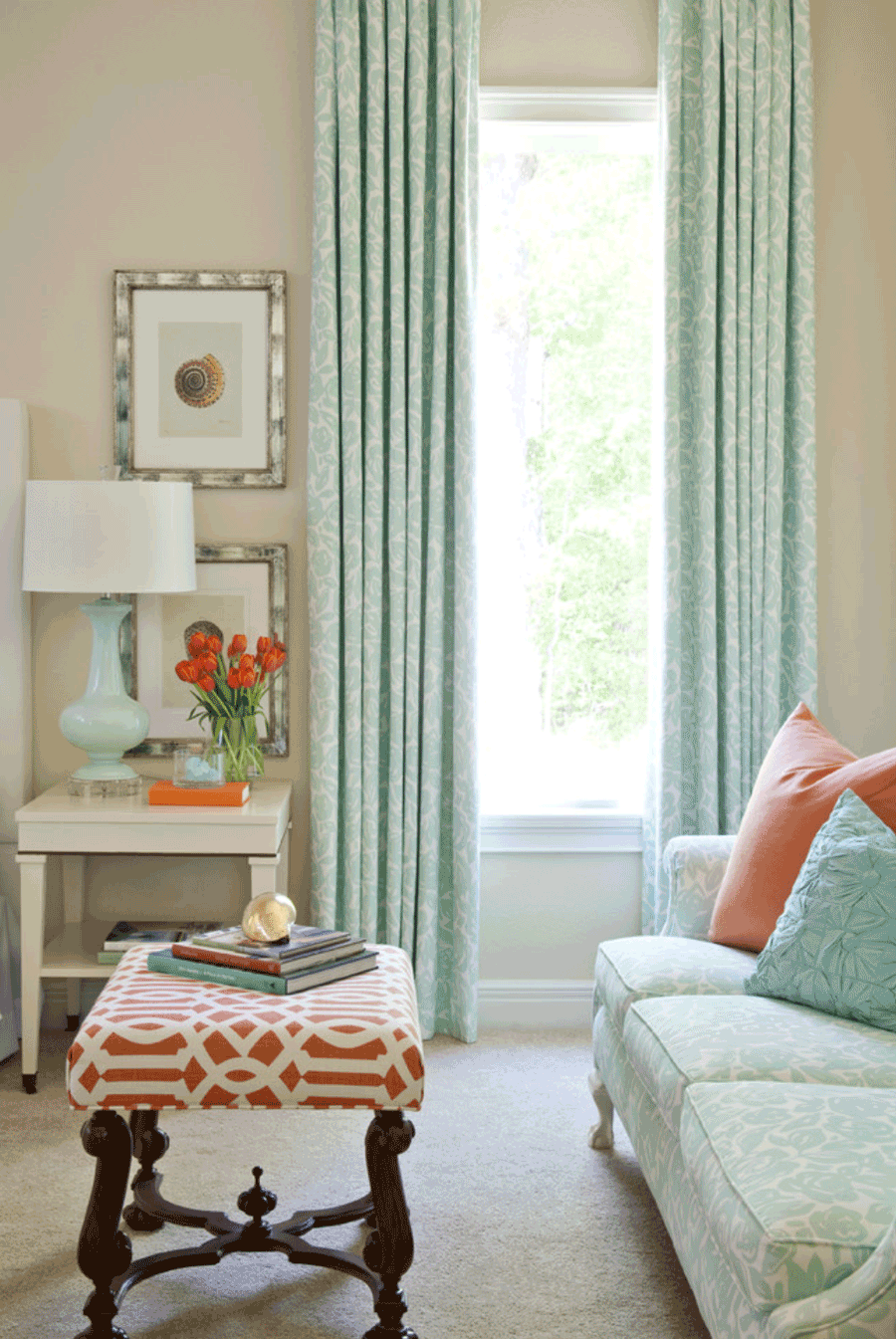 Vibrant colors make wonderful accents. Sprinkling small amounts of Living Coral into your space is a perfect way to embrace its chic styling. Try it out on a throw pillow, upholstered ottoman, or even fresh flowers to enliven the look of your home.
#7 Energize Your Office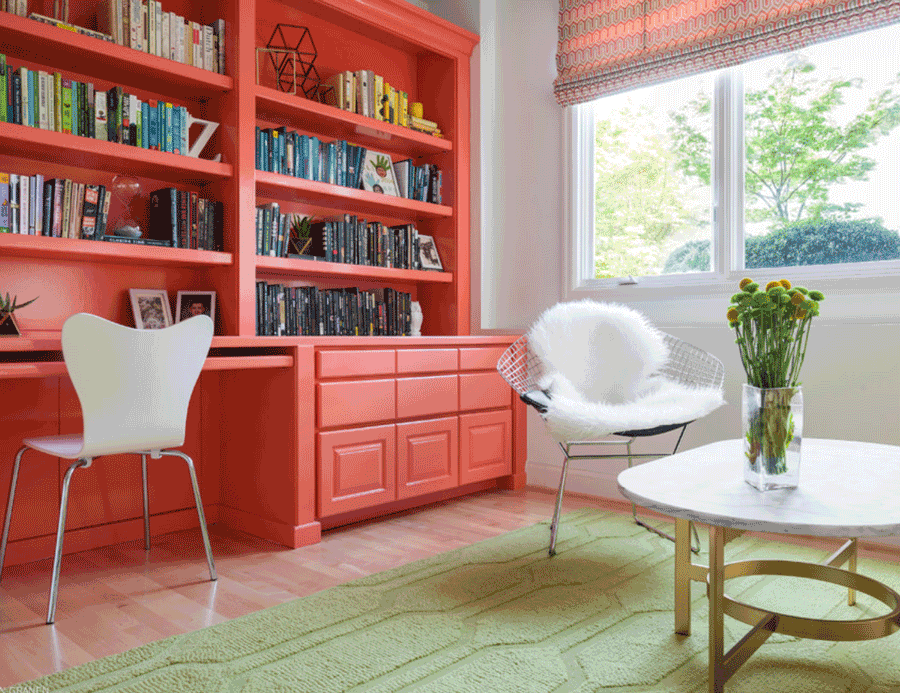 When you're working, you need the ideal balance of energy and comfort. We're in awe of the fact that Living Coral is so vibrant yet so mellow. It and your home office are like a match made in heaven! Adding it into the backdrop of your workspace will fashion a truly unique look.
Living Coral: Refresh Your Home Design
The effervescent and mesmerizing effects of Living Coral are definitely working their magic here at Skyline Window Coverings. We are totally enthralled by and in love with this color–and all the hues in its color family. Our team and our collection of Hunter Douglas fabrics are here to help you shape the perfect atmosphere of style and function in your home.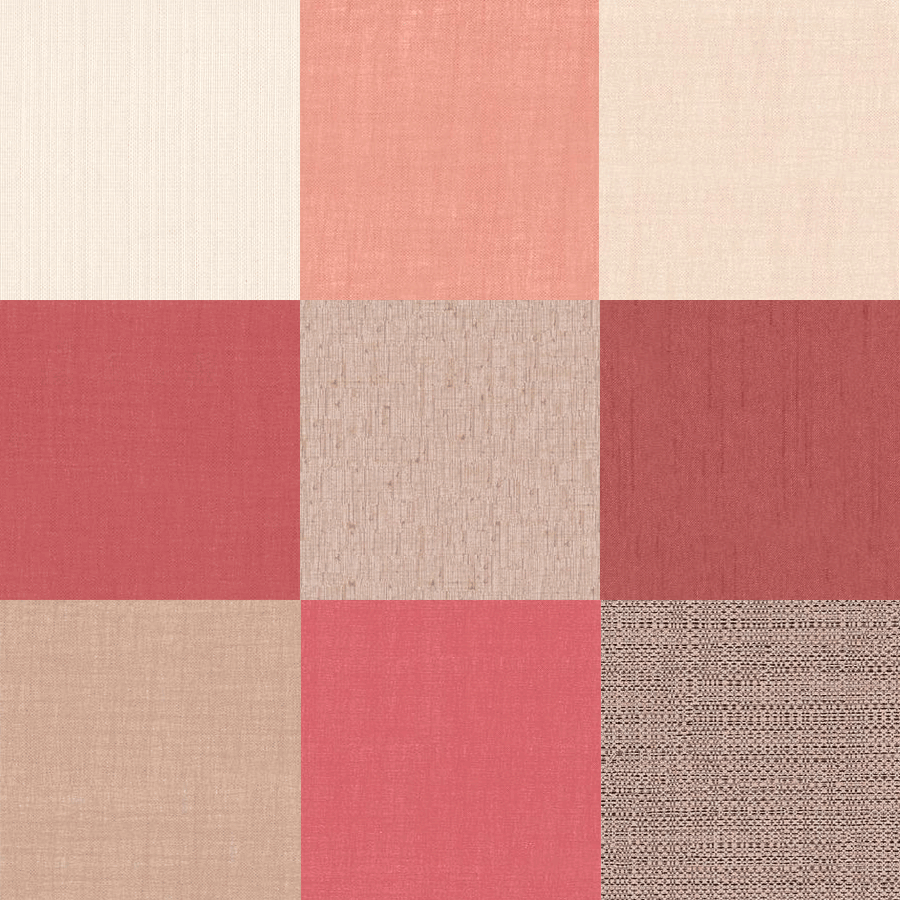 Ready to see what's possible? Stop in to see us. Or, let our designers come to you for a FREE, shop-at-home experience. Contact our team today!