Creating a space full of personality, life, and gorgeous style is what home decor is all about! And, the perfect way to do it is by decorating with patterns. Mix and match favorite patterns, or add a small touch of your favorite for a fun, unique touch to your design. Take a look at our tips and ideas for decorating with patterns!
A Single Pattern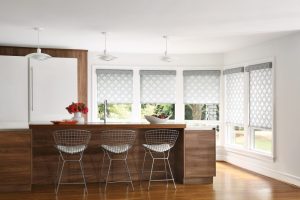 If you're a beginner at decorating with patterns, start with just one! Trust us, it will make a big difference in your home. First, take a look at the furniture and colors in the room. Then, find a pattern you love and choose a color that will contrast with the design elements in your space for a composed look. Another aspect to consider when adding in patterns is the scale. Large-scale patterns look great on large items, like rugs, window treatments, or walls. Medium-scale would also look great on large elements, like furniture and draperies. Small patterns look great on accents or smaller objects–large amounts may make your design look too busy. But, it all comes down to your favorite look and how you want to incorporate your pattern!
Mixing and Matching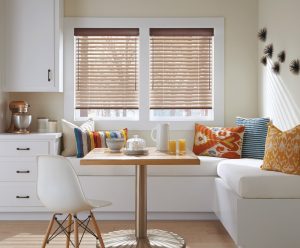 Are there multiple patterns you want to include in your design? We don't blame you! Decorating with patterns can completely rejuvenate your space. But, how do you mix and match like a pro? We've got a few combinations that will leave a lasting impression.
Stripes & Polka Dots: The easiest combination to work with! The rounded dots look great paired with sharp lines, creating a balanced design. Mix and match the sizes of dots and stripes, and you're set!
Florals & Angles: The natural, curving design of florals paired with geometric patterns creates a gorgeous, sharp, and unique look. Incorporate your favorite colors or botanical prints, then pair with basic stripes or triangles.
Color Palette: What color do you want to incorporate? Choose your favorite color palette, then mix and match different types of patterns. The design will look coordinated and complete, all connecting back to the main hue. 
Trellis: The Hottest Pattern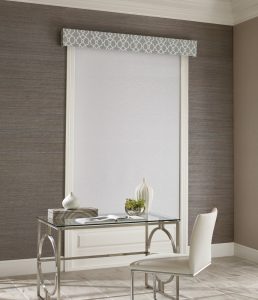 If you love to know the latest interior design trends, you've already heard that trellis is one of the most popular patterns right now. Now is the time to refresh your space with the latest design trends. Trellis offers a versatile design, with its interlocking pattern and incredibly contemporary appeal. Choose a bold color paired with white for a crisp design. Put it on your walls, an accent piece, or your window treatments. Your options are endless when it comes to decorating with patterns.
Decorating with Patterns: Let's Work Together
We want to help you get started on decorating with patterns! We can show you how to create a gorgeous backdrop incorporating your favorite pattern on your window treatments. Let our design experts walk you through ideas for your home. Contact our team at Skyline Window Coverings today for a free, in-home consultation. We can't wait to get started!