We're quickly approaching October, which means it's almost time for National Window Covering Safety Month. Our team at Skyline Window Coverings take your home's safety very seriously. This campaign is aimed to prevent accidents, injuries, and even deaths caused by window treatment cords. Cordless options can remove the hazards caused to children and pets. We have a variety of options to keep your family safe and provide you with incredible solutions.
Our Safest Operating Systems
One easy way to keep your loved ones safe is to use a cordless operating system. LiteRise is a lifting system that completely takes away the danger of a cord. Use your fingers to raise and lower the shade. Adjust the level to your liking and it will stay in place. Because it's so easy to use, your children can open and close their shades with no issues.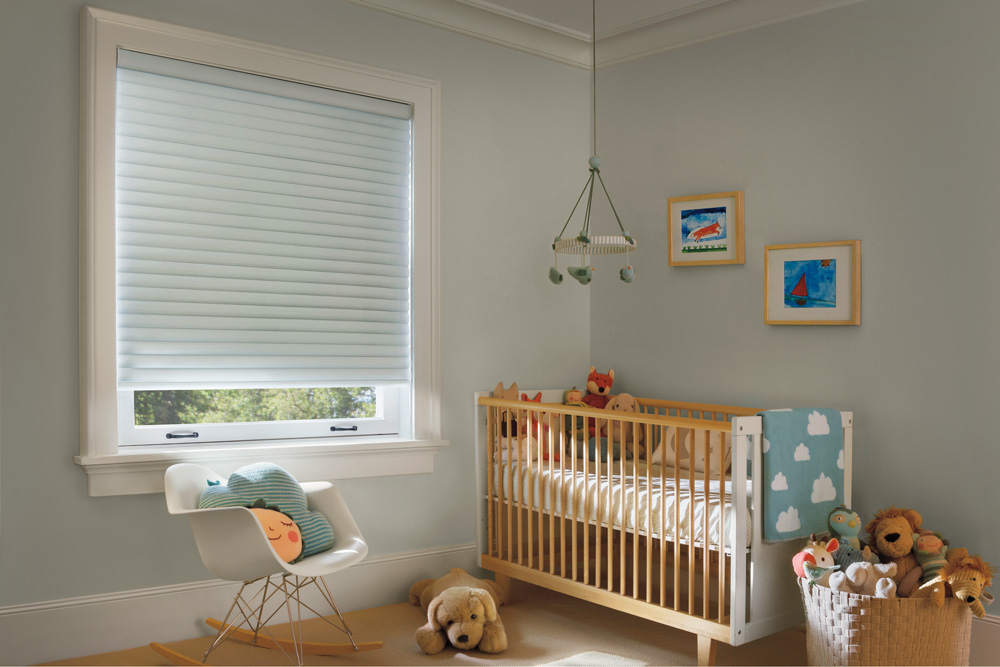 UltraGlide is another one of our great options. The retractable pull-cord offers enhanced safety with its constant cord length. It's less accessible to little ones, keeping them out of harm's way. If you have large windows or doors, Vertiglide takes away the trouble of dangling cords. Much like LiteRise, you push or pull the shade to operate. These cordless options will give you peace of mind and keep your little ones safe!
Motorization Solutions 
Convenient and safe, the latest motorization options from Hunter Douglas offer amazing technology for your home. These cordless options will take your window treatments to the next level. PowerView automation is a wonderful choice for controlling your shades.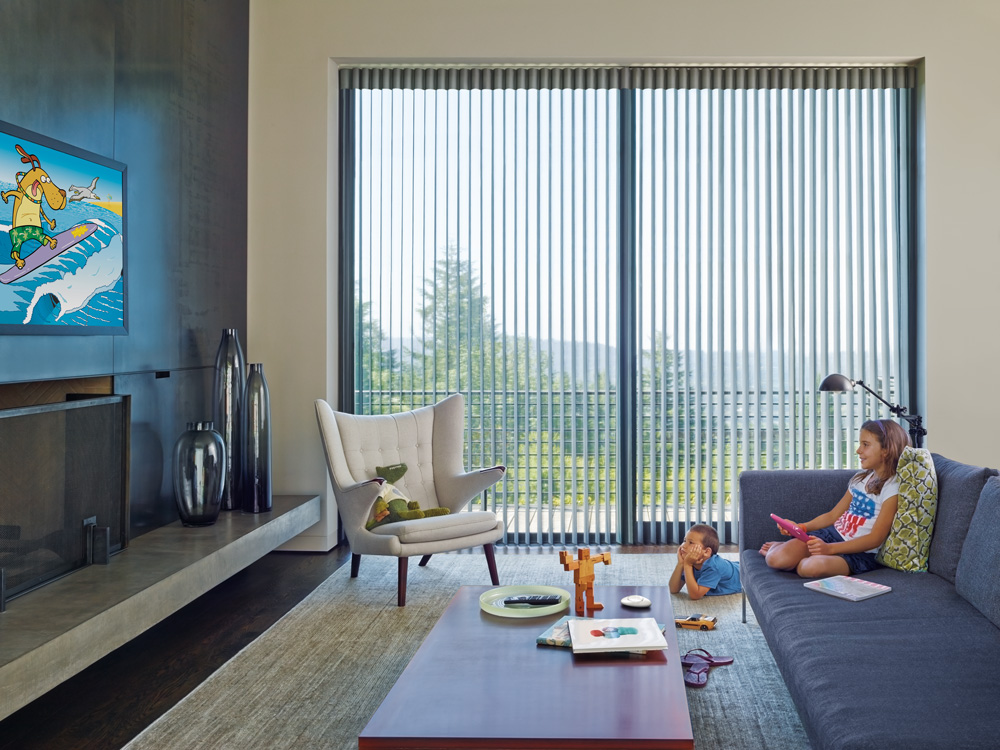 Use the Pebble remote to adjust your treatments, or create a personalized schedule. Do your kids love technology? They can create a "bedtime" setting for their room and activate it at the touch of a button using a smart device. Don't want your kids to wake up at the crack of dawn on the weekend? Create a "sleep in" schedule to keep the light out as long as possible. One of our newest options in motorization is SoftTouch™. A sleek wand, which is attached to a magnet, requires a gentle push or pull to trigger the shades open or closed. If it's tugged on too hard, it will simply detach. Child safety never looked so good!
Child-Safe Window Treatments
Operating systems and motorization are great cordless options and additions to window treatments, but some of our products come prepared with child-safety solutions! Shutters are a safe, durable solution. There are no cords, and they can be easily adjusted–just open and close the louvers for desired privacy and light.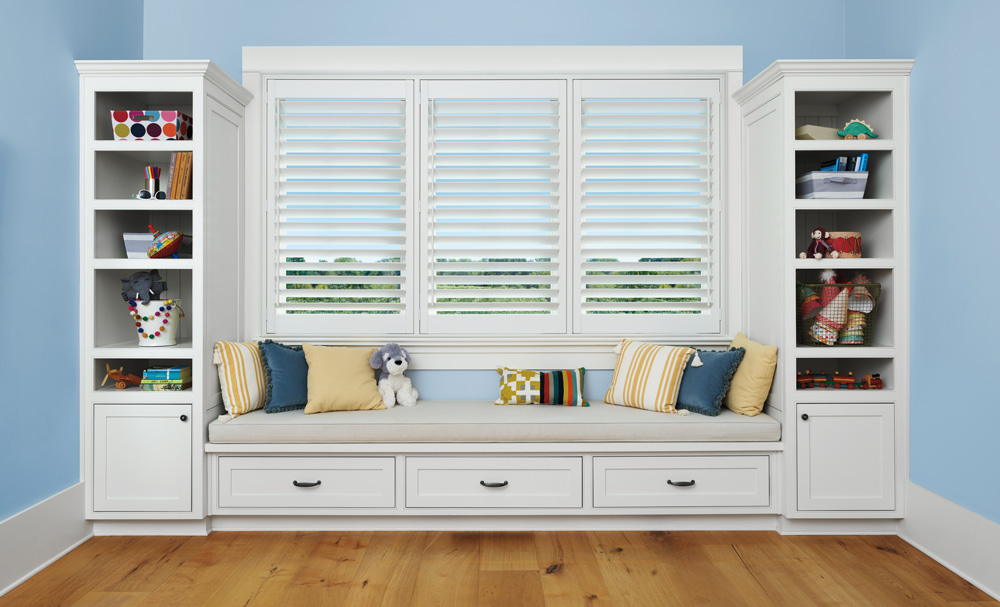 Shutters are great for playrooms or busy areas of your home because of their durability. You may already have window treatments installed that have cords. Instead of replacing all of your window treatments, try a cord tensioner or cord cleat. Cord tensioners loop and secure the cord taut, leaving it nearly impossible to tangle. Cord cleats allow you to wrap the cord, leaving it out of reach of children and pets.
Cordless Options for Your Home
Whether you have kids running around, furry friends to keep safe, or just want a sleek design, our cordless options will not disappoint. Child-safety is a top priority of ours, and we'd love to show you options for your space. Let our designers walk you through ideas based on your lifestyle and design preferences. Contact our team at Skyline Window Coverings today for a free, in-home consultation.