Every home is unique, as well as your personal style. Some windows may face the sun, while others barely see the light of day. Some people like modern designs, while others like vintage. Whatever your situation may be, you can discover window treatment solutions that are the right choice for your home and lifestyle. Today, we are comparing two favorites to help you decide: Designer Screen Shades VS Designer Roller Shades.
So Much In Common!
Designer Screen Shades and Designer Roller Shades provide a sleek, low profile design with amazing benefits to protect your home from damaging rays and that annoying glare. We often refer to them as "sister" products because they really do have so much in common.
Unique Fabrics Showcase Your Personal Style
Coordinate with Other Window Coverings in a Shared Space
View-through Available
Child & Pet Safety Features
Multiple Operating Systems, Including Motorized Shades
Soil & Dust Resistant
Designer Screen Shades
Let's take a closer look at this stunning product. With subtle texture, you'll add tremendous benefits to your home, while enjoying your beautiful view. Capable of covering your widest windows, get protection from UV rays and cut the glare in places you never thought possible. These stunning treatments are available in a range of opacities so you can customize control. Also known as "solar shades," these roller shades are chosen often for patios and sunrooms.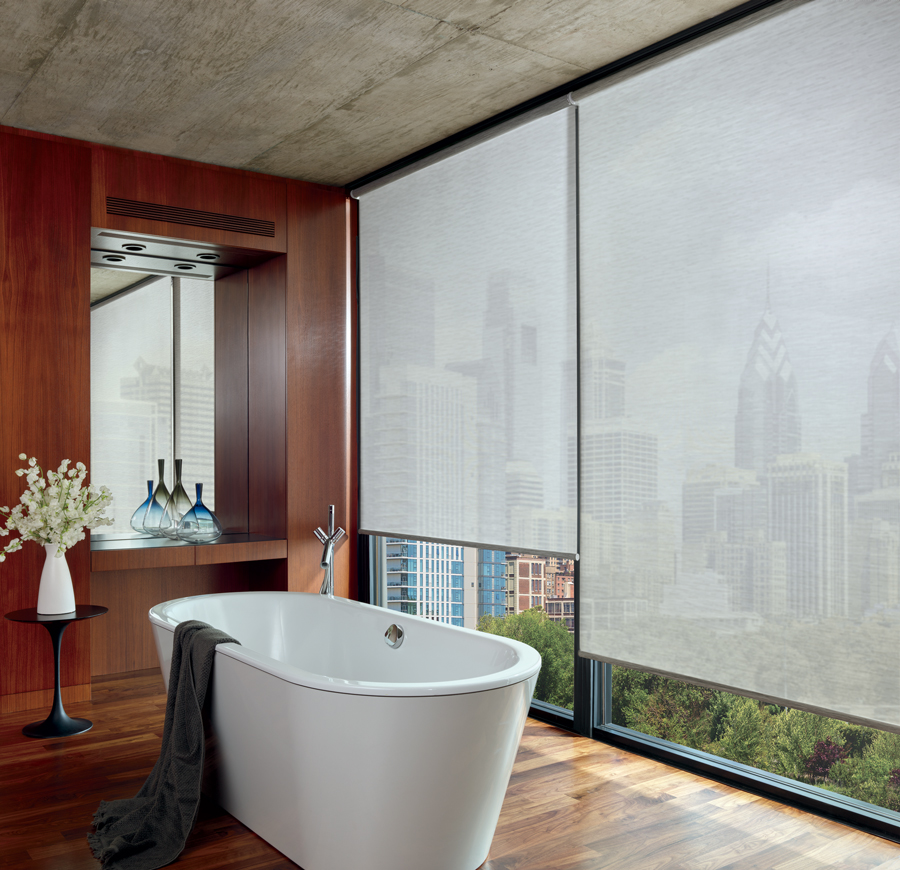 Now available with sustainability in mind, our screen shades can be made from Sea-Tex™ fabrics. These fabrics are crafted using reclaimed ocean plastics that have washed ashore.
UV Protection, Ranging from 86-99%
Fabrics Woven for Custom Openness
Horizontal Operation
Width: 12 – 192″
Height: 12 – 144″
Designer Roller Shades
Filter the light, or block it out. Your selection of fabric opacities can be customized based on individual room needs. Now available as dual shades, you can even have the best of both worlds on one window. There's a reason roller shades have been–and continue to be–a favorite. They offer control when you need it, or roll up out of the way when you don't.
Let's investigate the specifics for these window coverings:
UV Protection up to 99% Based on Fabric Selection
Over 400 Fabric Choices
5 Opacity Options Available
Horizontal Operation
Width: 12-115″
Height: 12-120″
Designer Screen Shades VS Designer Roller Shades
The choice is yours. The possibilities are endless. The sleek, stylish design of both offers you the sophisticated option of layering with drapery panels to finish your home with a contemporary look. It's time to choose: Designer Screen Shades VS Designer Roller Shades. Which one are you loving more? Contact our team at Skyline Window Coverings for a free, in-home consultation.