With cold weather upon us, it's a good time to think about the interior of your home. How safe is it? Do you have small children and pets–or, are there children who visit your home regularly? One safety issue that's often overlooked–or not even considered–is the blind cords of your window coverings. Let's take a look at the dangers–and, what's possible today…
Blind Cords: Government Regulations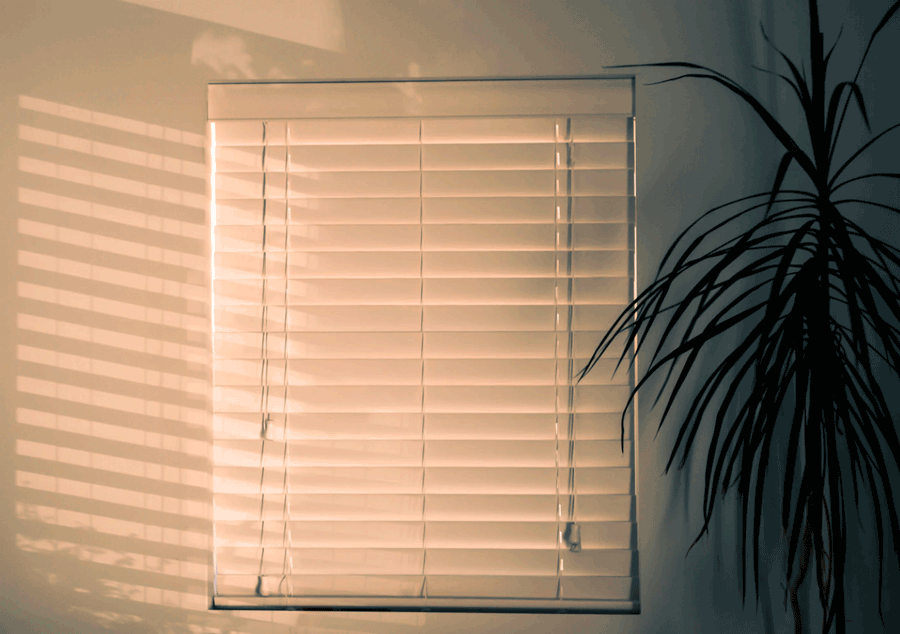 As of December 2018, the United States government Consumer Product Safety Commission put regulations in place with new standards for the sales of dangerous blind cords. For years, warnings have been issued, due to scary statistics. Two children per day are seen in emergency rooms with injuries from dangling blind cords. What can be done?
Cordless Window Treatments: LiteRise
Hunter Douglas has been making the safety of children and pets a top priority for years. The LiteRise operating system is cordless operation of both blinds and shades. A gentle push up or pull down on the bottom rail adjusts the window coverings right where you want them.
No strings. No hassles. And, certainly no danger.
Technology to the Rescue: Motorized Blinds
The latest innovations put control at your fingertips with motorized shades and blinds. You're one tap away from instant adjustments. Lately, it's even easier than that. Voice control makes Alexa do the work. Or, just set a schedule, and watch as your home transforms around the clock.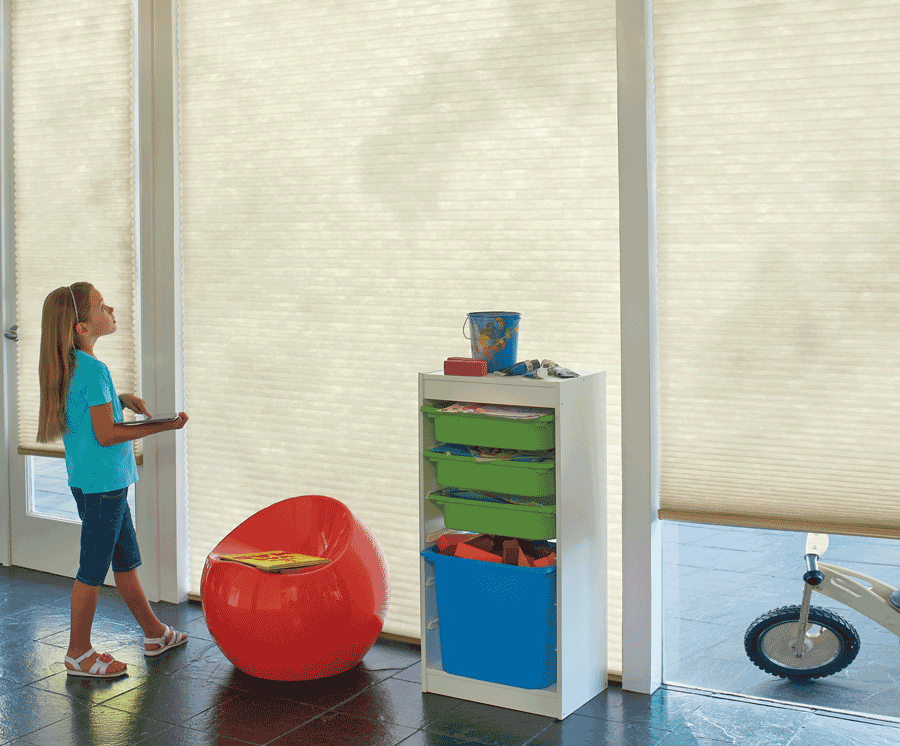 Impressed? How about relieved? Safety takes the lead with motorized shades because there's no longer dangling blind cords to worry about.
Classically Cordless: Plantation Shutters
Of course, when you think of cordless window treatments, interior shutters have always been a great option. But, did you ever stop to think about the safety of shutters? Everyday wear and tear can mean that no matter what you do, kids can get hurt. They can destroy your home, hence the saying, "This is why we can't have nice things…"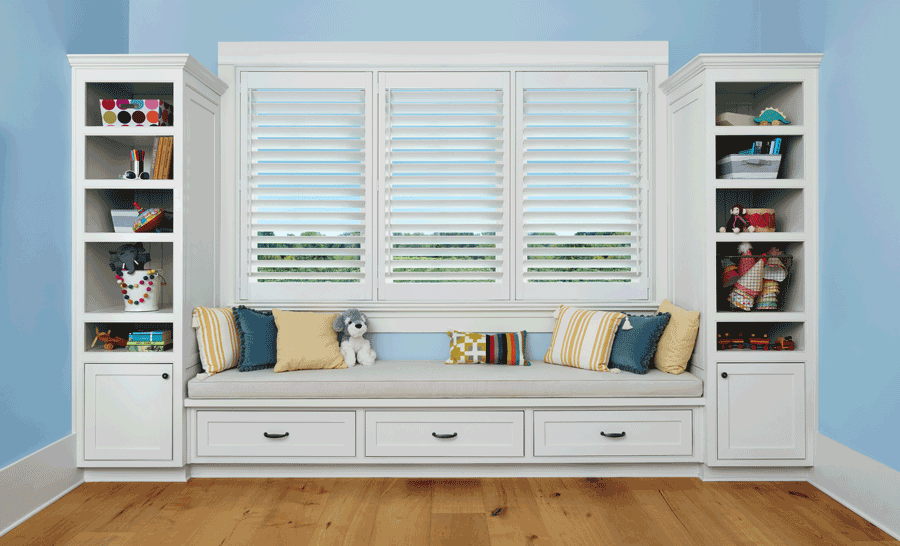 But, with Hunter Douglas shutters, your kids are safe, and your investment in window treatments is safe as well. Not that we want them swinging from the shutters, but in the event that they fall against the window, the shutters won't hyper-extend to open through the window. Durability and strength are combined for a top-notch result.
What If You NEED Blind Cords?
We get it. There are spots in your home where having a cord is essential to operating your window treatments. Don't worry. We've got child-safe choices for you with blinds cords.
Continuous Cord Loop
This is a popular operating system for window treatments. But, the loop should absolutely be fastened to the window frame to keep it tight and not dangling.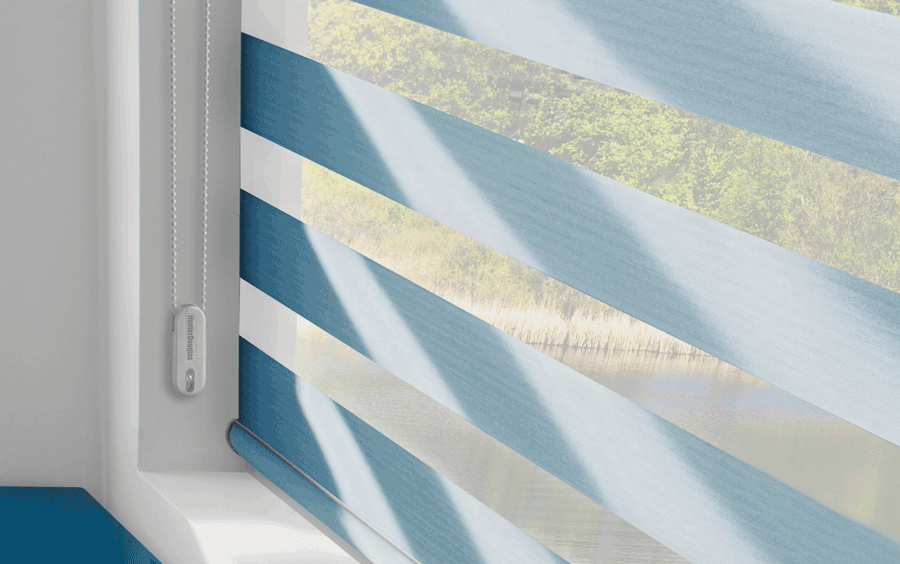 We can fasten these in place during installation so you'll never need to worry about injuries. Cord fasteners do not interfere at all with operation–in fact, they improve the experience because you'll never have to worry about it getting tangled.
UltraGlide
A favorite operating system, this is comprised of a short cord that retracts as it is used. You pull to operate, and as soon as you stop pulling, the cord returns to that original short position.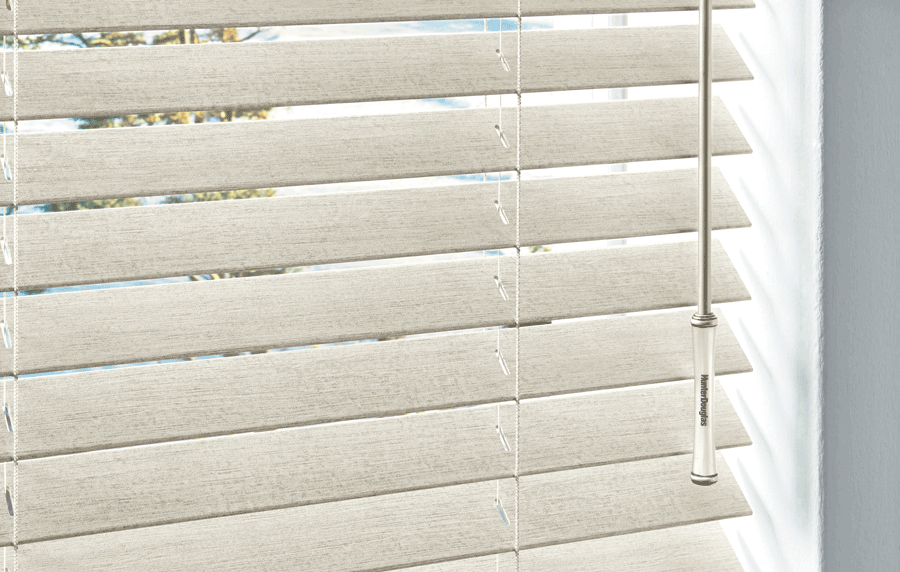 It's out of harm's way and exactly at the height you need for easy control.
Soft Touch
Relatively new, the Soft Touch system allows you individual motorized control at the window. A slim, lightweight wand hangs down, with a gentle tap up or down to operate.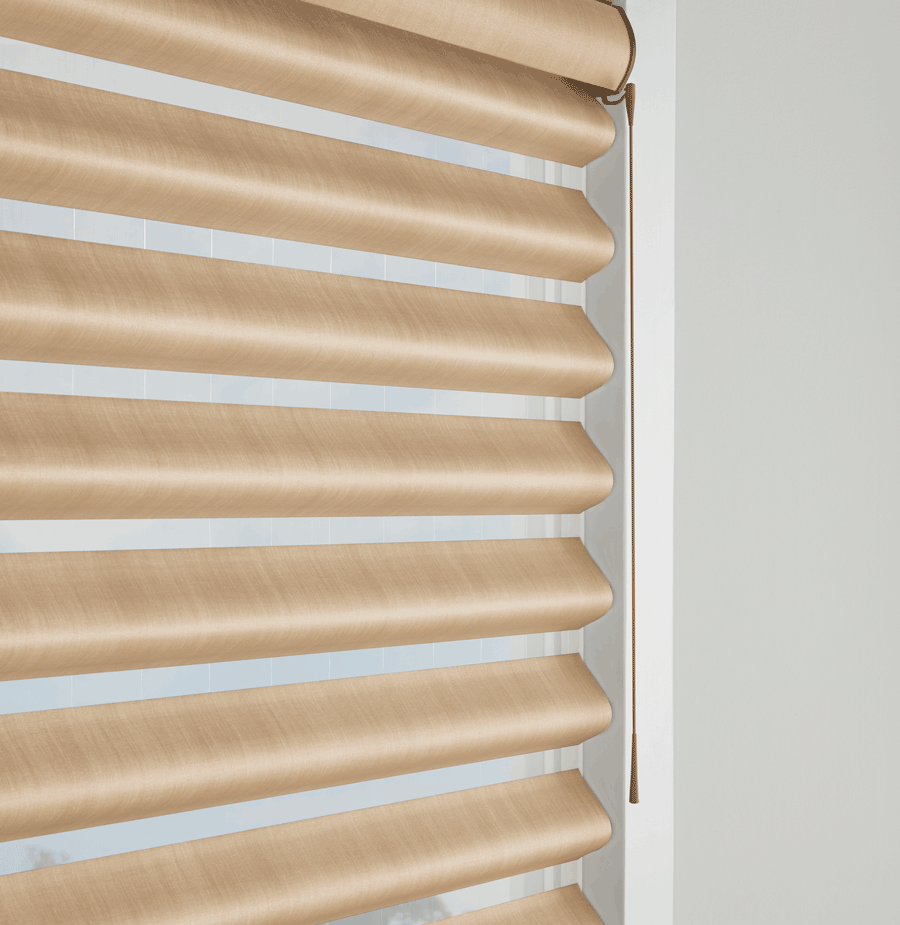 Even if your child could reach, as soon as they pull too hard, the wand removes itself–held in place by a magnet.
Need a Child Safety Expert?
If you've never thought about the safety of your window coverings, you're not alone. Many people take for granted that it'll never happen to them. But, why take the risk? Especially when we can come visit your home for free to help you understand your options for safety. Whether you need blinds cords, no cords or motorized convenience, we'll help you understand what will work for you and your family. Contact the team, at Skyline Window Coverings, for a free, in-home consultation.