"Your first child teaches you how long the days are. Your second child teaches you how short the years are." Joe Medler, Developing Dad
Ahhhh…children. They fill our hearts with love and our heads with gray hair. As a parent, from the time you hold your child for the first time, you know that worrying is something you will do till the end of time. But it's funny how the worries change as time passes. With your first, you call the doctor on a regular basis, and you worry about the choices you're making. By the time your second has arrived, you forget doctor appointments, (and everything else!) and you worry about the choices your children might make. As a family company, we care about your home being as safe as possible. That's why we want to share information with you about child-safe window coverings: how they work and what options you have. Child safety–as we know, is a bit of an oxymoron. Nothing is ever 100% safe, and it's amazing what trouble children can find themselves in. We're hoping that understanding the value of child-safe window coverings will help you avoid everyday frustrations and unthinkable accidents.
#1 Lock it down.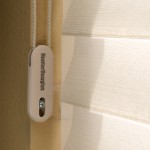 Many window coverings today are capable of being child-safe window coverings. It's important for you to take precautions to lock down cords. Dangling cords are tempting to children. We were in an office just the other day, and my three-year-old grabbed the metal loop from the window coverings, half wrapped it around his neck and said, "Look–a necklace!" Of course, I gasped on the inside. We turned it into a conversation about safety, but I sure was glad I was sitting right there. With children, creativity is one of their many amazing characteristics, but holy cow, can it cause problems. Those metal cord loops should be tightened down. Hunter Douglas has gone to great lengths to make sure if you choose the continuous cord loop for your window shades, it can be secured against the window frame and bolted into place. No slack, no danger. Valuable function.
#2 Choose what you'll use.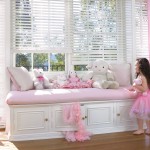 You get window coverings for a reason, right? You want light control, but that can look different across the day. Maybe you want them open while the kids are playing outside, but at night, completely closed works great for the privacy you need. Child-safe window coverings should be functional. When you have a long pull string to activate them, like many window blinds, making them child-safe often looks like this: wind up the string, twist it in a knot and toss it up to the top of the window frame. We don't advocate this–it's not safe. For one thing, you've lost all function. And again, it's incredibly unsafe. When children want something, a parent's trivial means of keeping it out of reach doesn't do much. The UltraGlide operating system, from Hunter Douglas, is a short, retractable cord that stays up near the top of your child-safe window coverings, but is easy to reach and function when you need it. No dangling cords. No temptation. High function.
#3 Go with cordless.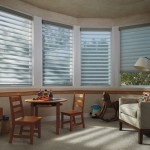 At the end of the day, the safest option for child-safe window coverings is going to be cordless. The LiteRise operating system is an incredible choice for child safety. Not only are children and pets safe from harm, so are your window coverings! With one simple push or pull, LiteRise adjusts into position immediately and stays there. There's nothing to play with–unless repeatedly opening and closing will keep your child busy like it did when my son was two. Push open: "A rainbow!" Push close: "Night night." Push open: "A rainbow!" And so it goes. It kept him busy long enough for me to finish my–most likely already cold–coffee. The good news? He's safe, the window coverings are, too, and everyone is happy.
#4 Pick PowerView – it's safe & convenient.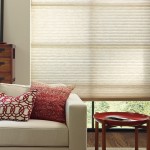 If you're a parent, you know that you can make a career out of being busy. "What do you do all day?" Before I got my Fitbit, that question used to cause an immediate eye-roll and high levels of annoyance. Now I know, that even if I can't identify anything I actually got done, I logged 15,000 steps, so I must have done something. Cleaning with children is like brushing your teeth while eating oreos. That's why PowerView automation from Hunter Douglas will be your saving grace. It's the epitome of convenience–and what's most important–safety. No cords, no effort, no problems. Running out the door on a hectic morning (as if there's any other kind), with one touch of a button, your motorized window coverings will feature the perfect "away from home" position. Want to bring in productive light during the day while still protecting your energy efficiency, privacy and interior decor from the sun? Easy. Set the perfect scenes and set schedules easily with the PowerView App. Top-notch safety and life-changing convenience. It's the perfect combination for parents.
Evaluate Your Home: Child-safe Window Coverings
October is window covering safety awareness month, and it's a good time to evaluate your home. Do you have child-safe window coverings? It's an important way to childproof your home, especially as your children get older and more independent–otherwise known as curious, adventurous, risk-takers. If you're in our area, our team at Skyline Window Coverings would love to help you choose the best options for your family. Give us a call, or contact us, for a free, in-home consultation.