Summer vacation means longer, brighter days and a more laid back schedule. Have you tried keeping your kids on the same sleep schedule as during the school year? It's tough when there are so many activities going on and kids want to stay out until the sun sets. But, it's time to get back into a routine. The best room darkening features will make your transition easy. Take a look at the benefits of these shades.
#1 The Right Environment
Your kids aren't convinced that it's the end of the day because the summer sun is still shining bright at bedtime. It's hard to wind down and settle in for the night when it's still bright outside. The best room darkening shades are custom made to fit your window, making sure that all light gaps are covered.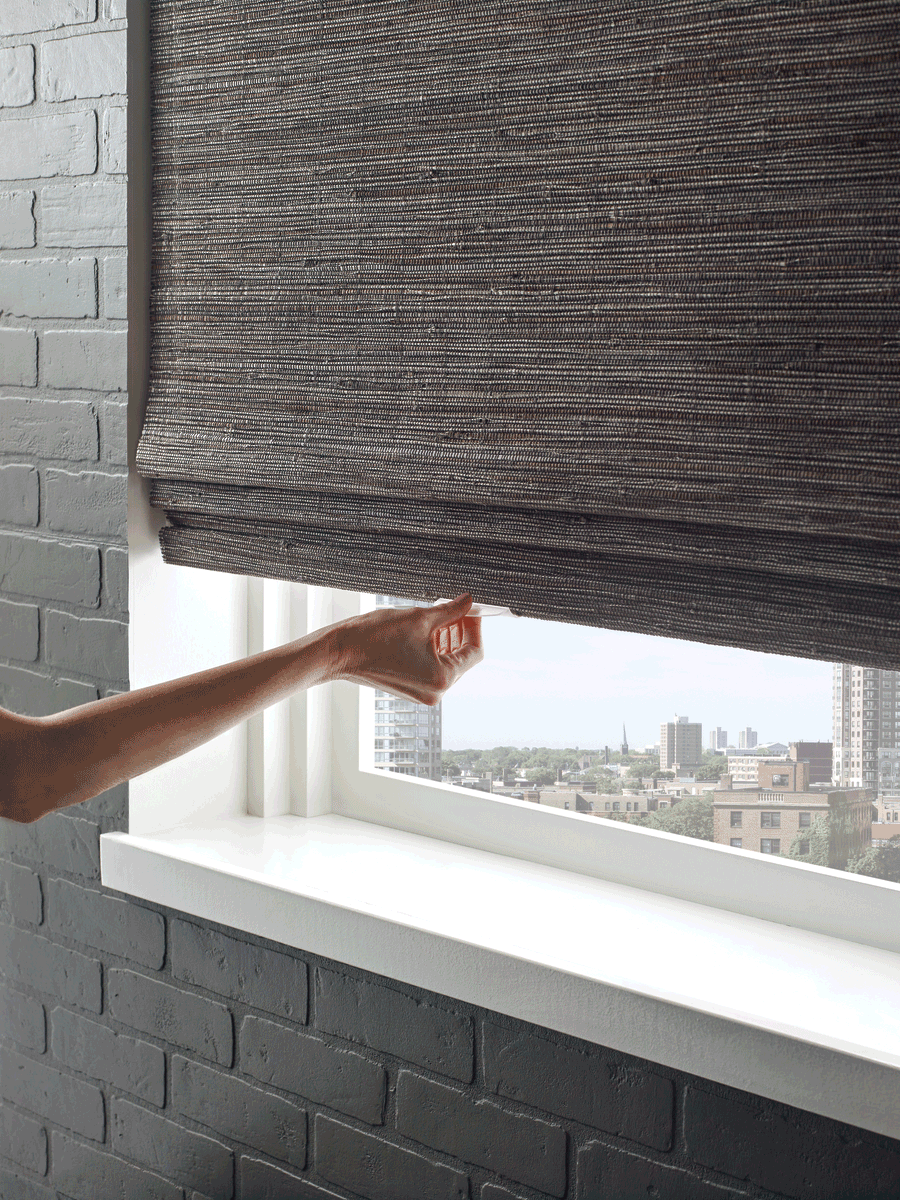 It won't matter how bright it is outside. Your rooms will have all the light control you need for bedtime and naps during the day. They'll get the sleep they need and you'll get the rest you deserve.
#2 Daytime Solutions
The best room darkening features will certainly enhance your sleep, but you don't always want your rooms to be dark. You need daytime solutions that will let natural light in and allow you to see outside. Dual shades give you the best of both worlds.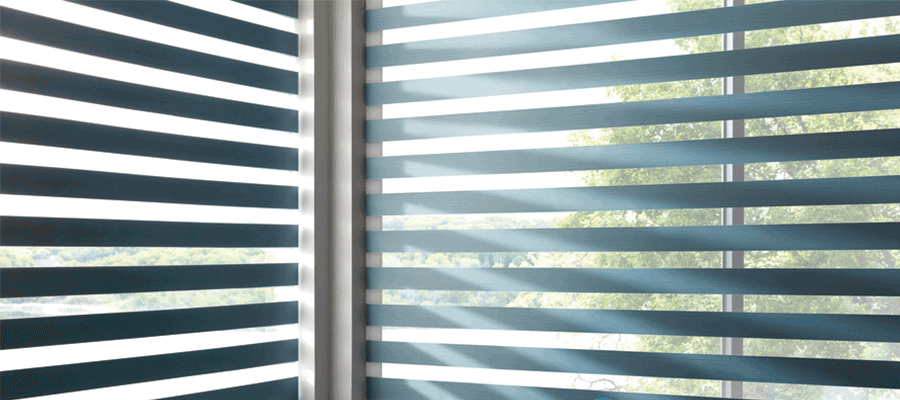 This type of shading will give you filtered light when you want it, and they will also block out the sun when you need darkness. Another option is top down bottom up shades; you can protect your privacy while streaming natural light across the top of your window. Designer Banded Shades are great for blackout, but with one quick rotation, you can enjoy your view and have filtered light illuminate your space.
#3 Stay on a Schedule
Sleep schedules can change during the summer, but it's almost time for school. Are you dreading getting your kids back into a routine? Everyone is going to need extra rest from all of the school-day activities. The best room darkening features will help keep you and your family on track.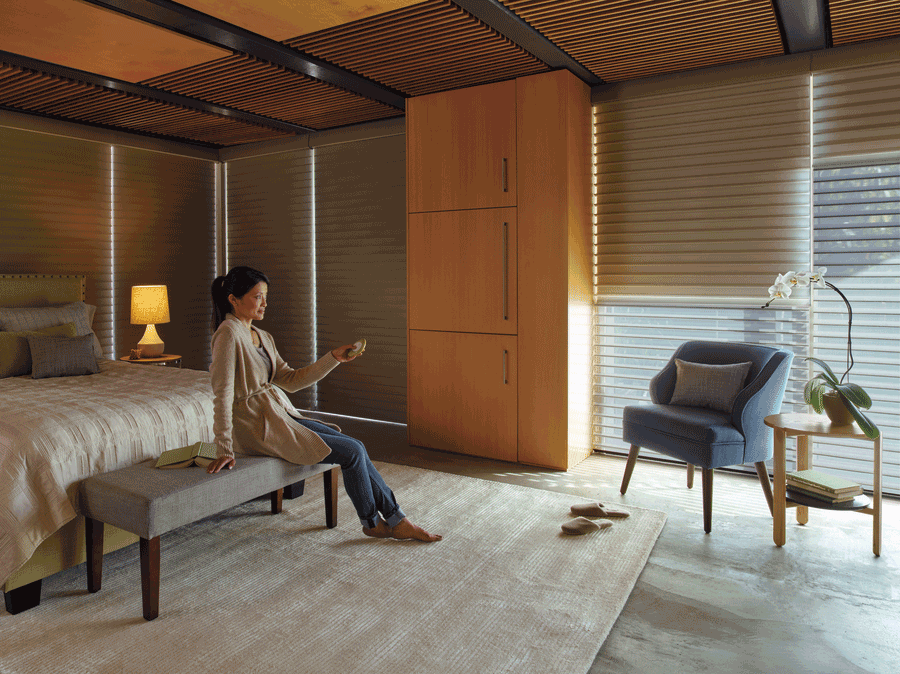 PowerView motorization by Hunter Douglas is the key to staying on top of your busy schedule and keeping your kids in a routine. You can create and save schedules for your shades based on rooms or even individual windows. Let the sunshine wake them up every morning. And, allow PowerView to get your bedtime routine started every night by setting up your ideal sleeping environment.
#4 Safety
Safety is a top priority in your home. If you have children or pets, you know how easy it is for them to get into things that they shouldn't. The best room darkening window treatments will give you style, a good night's sleep, and peace of mind knowing that your loved ones are safe.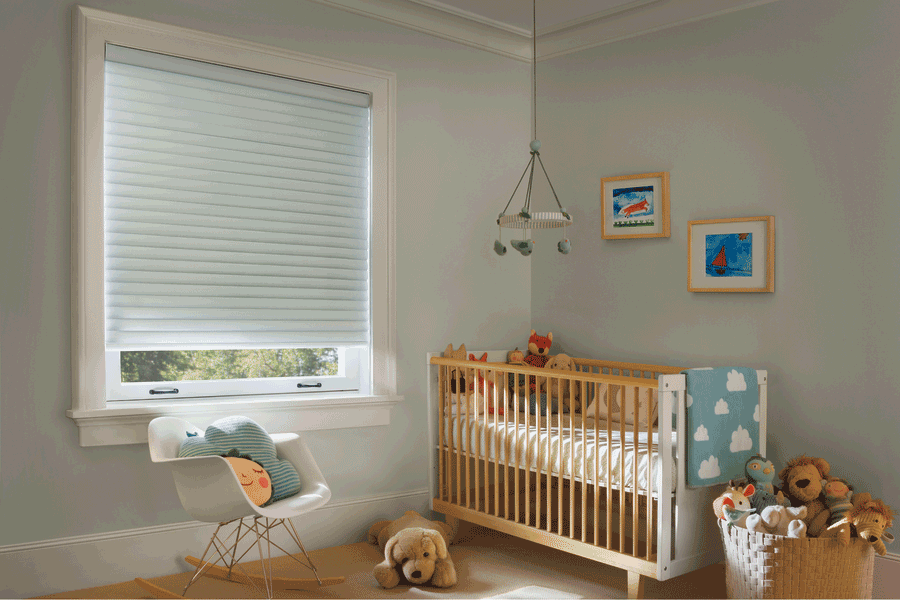 Whether you want LiteRise cordless shades or motorization, control and safety has never been easier with Hunter Douglas' latest innovations. Keep them safe all day, give them a good night's sleep, and rest assured knowing that you have the best room darkening solutions for your family.
Get the Best Room Darkening Features!
Whether you're interested in cordless options, motorization, or reducing the amount of light that enters your space, we can give you the best room darkening solutions for your entire family. Your safety and comfort is our priority. Let our designers show you how these shades can transform your home. Contact our team at Skyline Window Coverings today for a free, in-home consultation.