If you have large windows in your home, you probably imagined a spectacular view, dramatic style and amazing light. You might have thought keeping them bare would add to the stellar design of your home. And now? Are you desperate for large window solutions? Floor to ceiling windows are gorgeous. They add tremendous style. And, the light is amazing…when you can stand it. If you have issues stemming from bare windows, please know you aren't alone…
Do you find yourself…
Avoiding these rooms during the day because it's too bright? Yawning from being too hot? Escaping to another part of your home from feeling too exposed? Bare windows can make it hard for you to relax and enjoy your home. Not to mention, the UV rays risk potential damage of decor, furniture and flooring. Take a look at these before and after photos to see how a solutions for large windows, like these Nantucket shadings, can transform an entire atmosphere.
Before: Uncomfortably Bare
Imagine that you just worked a long week and you arrive home on Friday evening, ready to relax. You head into your living room, where your favorite, cozy blanket is waiting. You sit down on your couch–which feels like a cloud–grab the remote, and get ready for a perfect night in.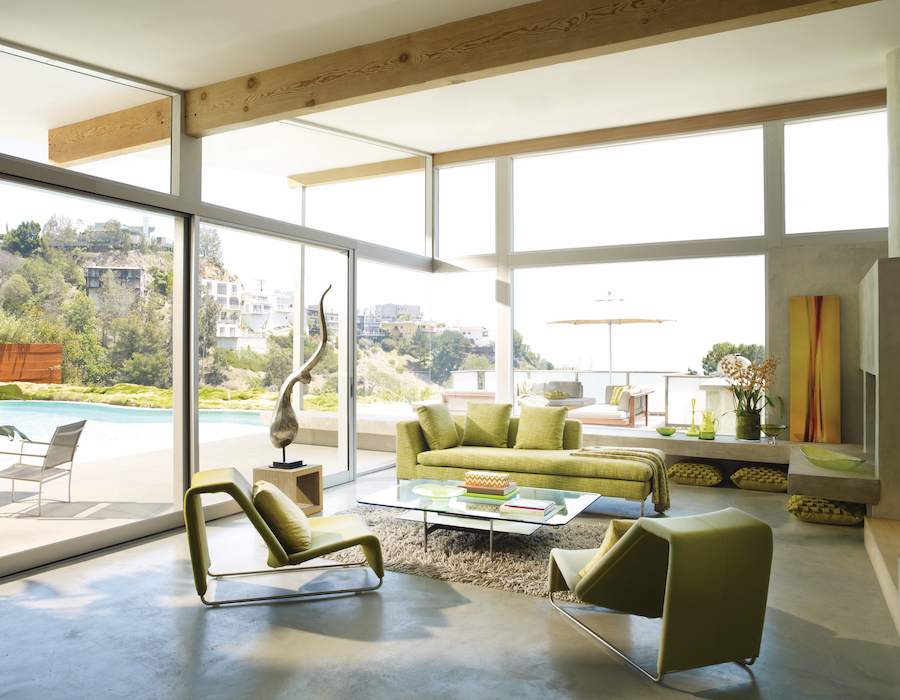 Now, picture doing that in this room. This is the perfect example of a room that is in desperate need of our solutions for large windows! In the before photo, you see that the entire room is exposed by the large windows. There is little to no privacy in this environment. Who knows what the temperature is–hot in the summer, drafty in the winter. And if the sun hasn't set completely, the glare will keep you from watching TV. It would be difficult to feel comfortable with these bare windows, where anybody can see inside. Your relaxing evening is now not so relaxing.
After: Private, Cozy, Comfortable
In the after photo, you see that the environment has completely changed. There is natural light flowing and the room is no longer exposed to the outside world. This looks like a wonderful room to relax in, all because of the window coverings.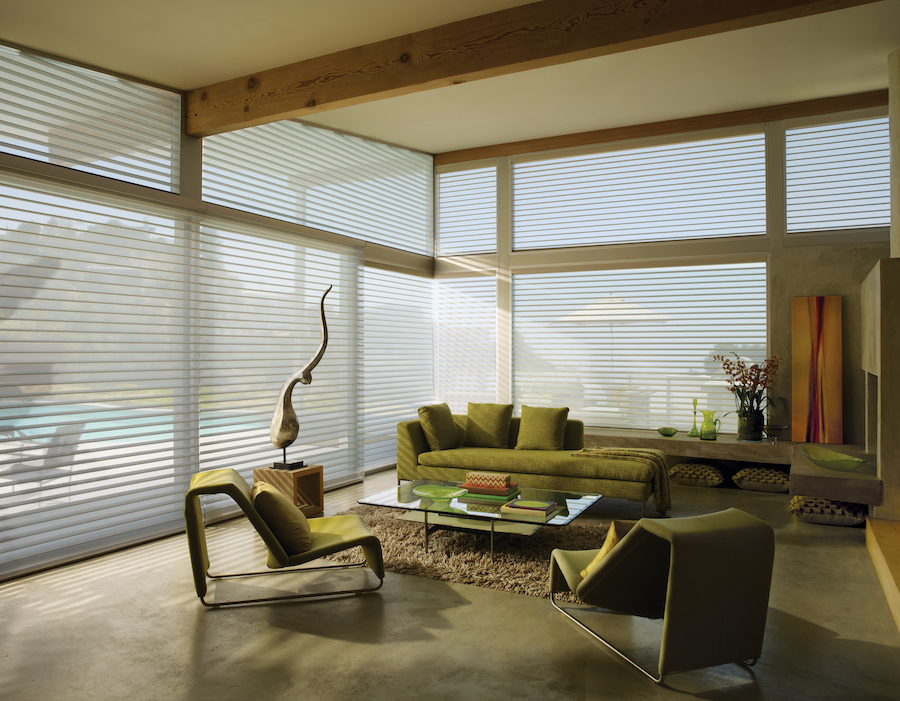 Nantucket® Shades are perfect for large windows, just like the ones shown here, because the sheer backing invites in natural light while diffusing the glare. You still have the ability to see your beautiful view outside, while your furniture is protected from the bright sun! With our solutions for large windows, when you come home hoping to relax, you can do so with incredible results. These before and after photos show how a simple solution can change an entire environment.
Need Solutions for Large Windows?
It's amazing how the atmosphere of your home can change with window coverings. Do your bare windows need coverings? Are you ready to create the space you deserve–a place where you can relax and enjoy? We're here to help you find the perfect shadings for your transformation, just like these before and after photos. Contact us today at Skyline Window Coverings for a free, in-home consultation.