The beauty of Pirouette window shadings is taken to a heightened level of styling with fabrics from the Alustra Collection. We have all of the upscale design qualities to tell you about…all we can say is, "Wow!" These window treatments offer sophistication and style beyond words.
Enhance Your View
The dramatic softness of filtered, natural light entering your home has always been a sought-after quality of Pirouettes. This softness receives a delicate look, as the sheers are available with options. Whether you love dyed colors, or the magic of black for Clearview®, you'll experience the beauty of an ambient glow, with the gentle coordination to complement your home's unique style. Your view has never looked so good!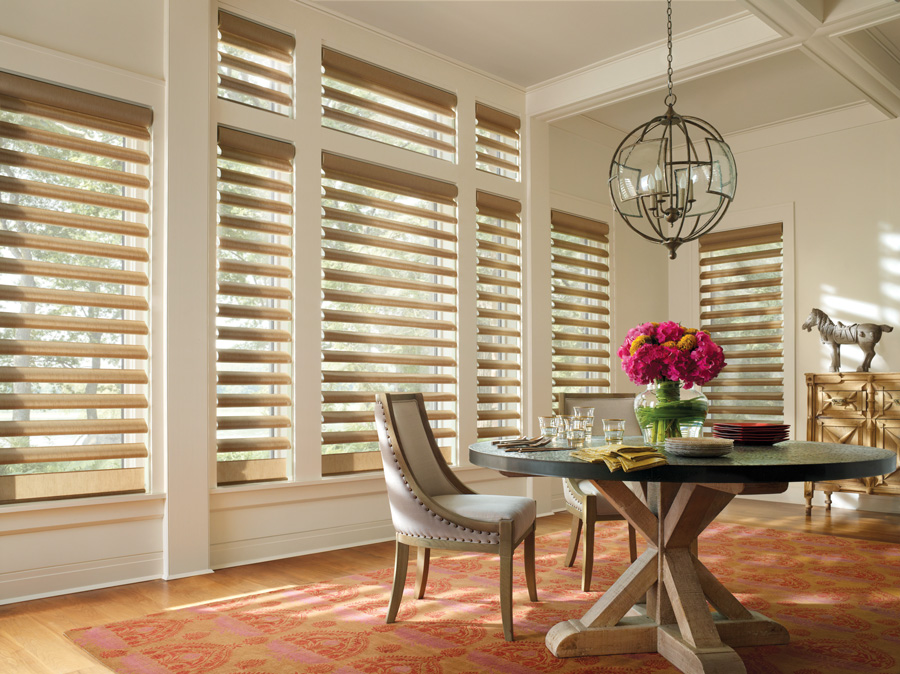 Heightened Style for a Sophisticated Look
Rich fabrics, with beautiful styling, is the essence of the Alustra Collection. Unique choices and exclusive finishes for your home will exude levels of styling beyond imagination. The contemporary look of Pirouette window shades offers the modern appeal of sparkling metallics for a polished look. Beautiful styling with one-of-a-kind fabrics, these window treatments will be the style statement that sets your home apart.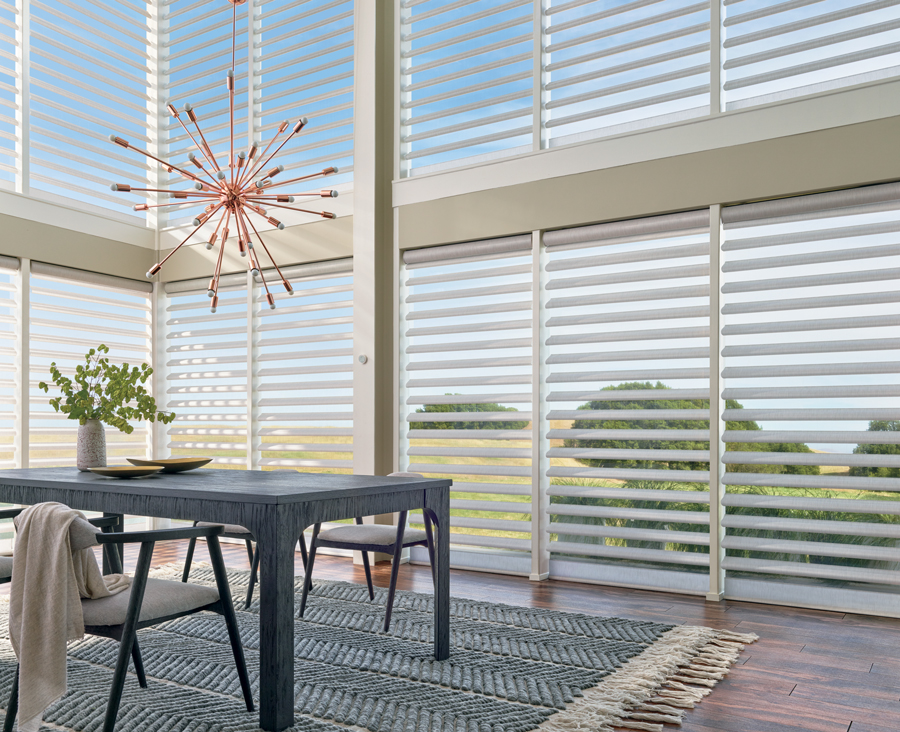 Large Scale Design for an Exclusive Finish
Always perfect window coverings for any room that deserves scene setting atmosphere, Pirouette shades will fit any size window. However, the seamless design for windows of large expanse can take your breath away. A finished look of dramatic backdrop, provided by the ultimate view-through and light control along levels of adjustment, will fill your home with a glow of softness.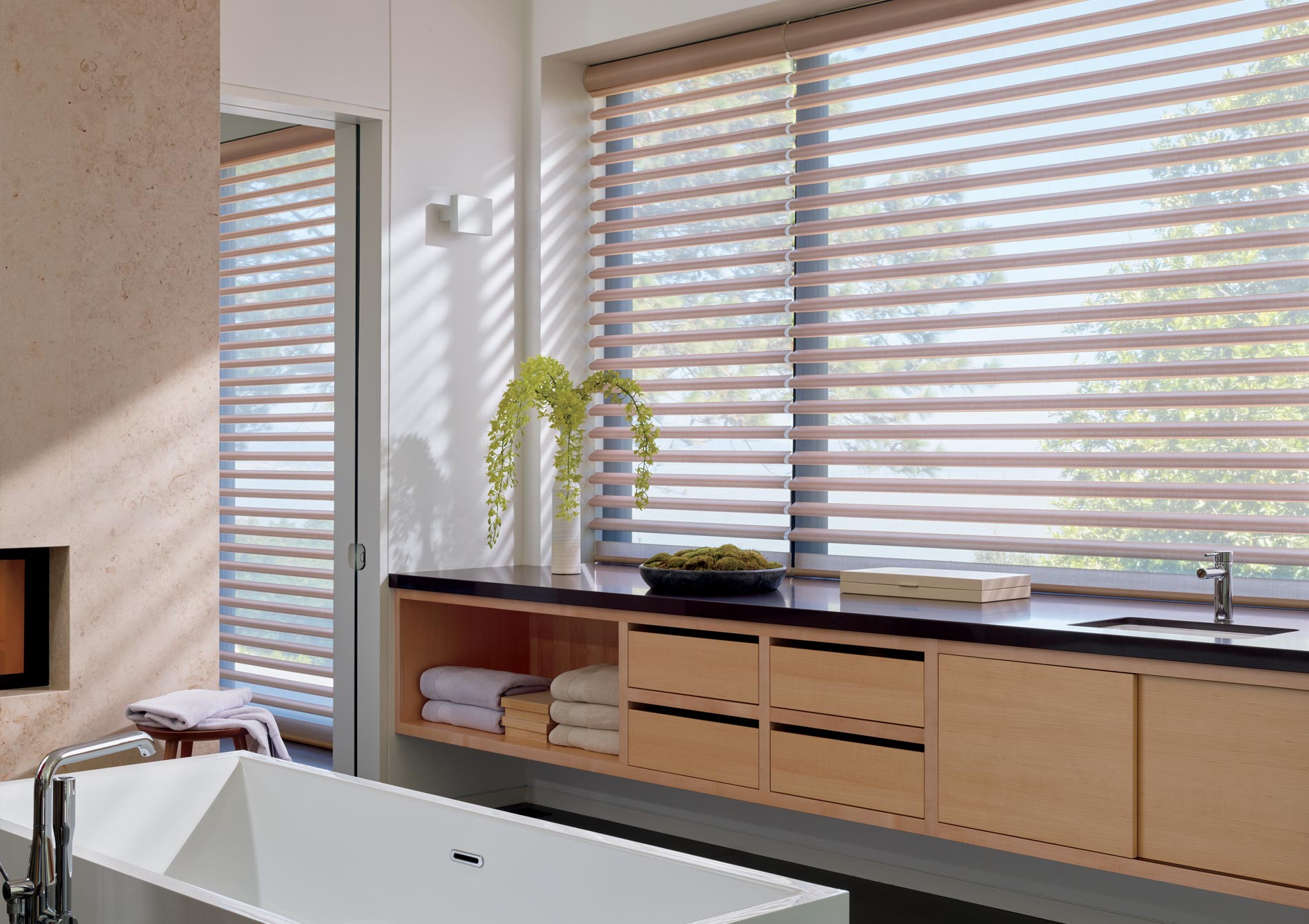 Experience the Beauty: Pirouette Window Shadings
Ultimate light control with beautiful styling Pirouette window shadings will set your home apart with fabrics from the Alustra Collection.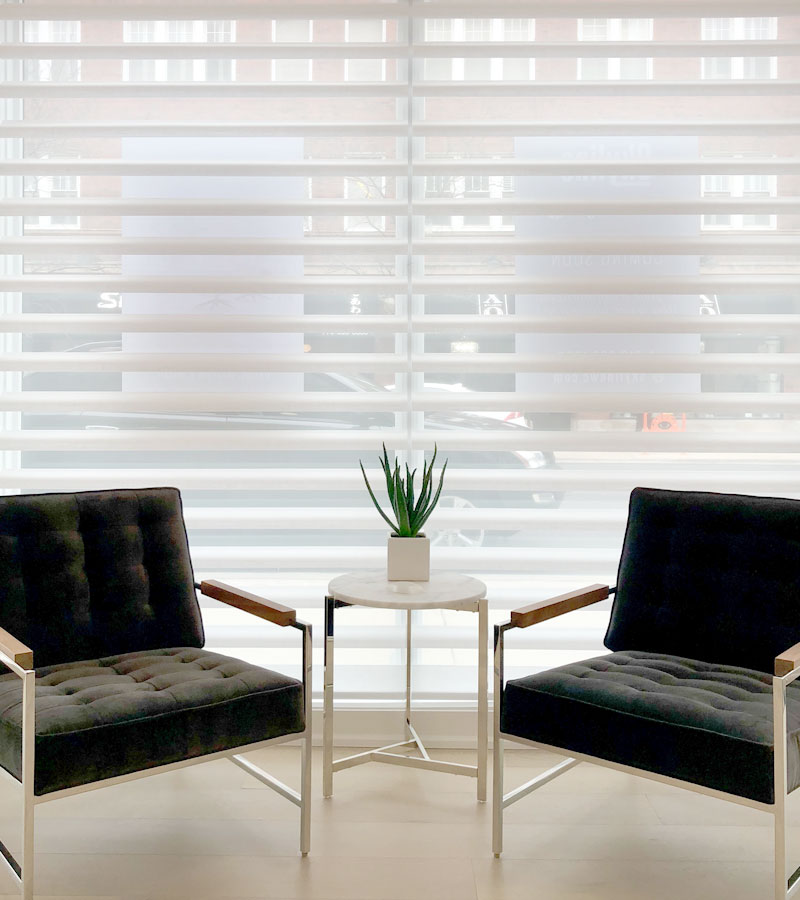 These exclusive fabrics, highlighted with complementary sheer backings, will offer your home a dynamic look opened, closed, or adjusted to any level in between. Contact our team, at Skyline Window Coverings, for a free, in-home consultation.