Creating the ideal sanctuary for your little ones…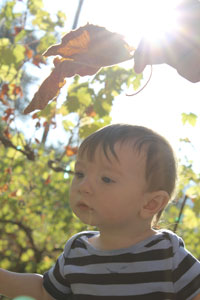 We know you want the best for them. We also know that a well-rested child is the key to happy parents. Sleep can be interrupted in an environment that is too bright, noisy or the wrong temperature: hot or cold. We also know how much parents worry.  Do you lose sleep at night wondering if the room is safe enough? We are here to help. Let us create an environment that allows your family to get the sleep they need. Child Safe Window Coverings are what you need!
There is great value in keeping your child's habitat at a comfortable temperature – no matter what the season. It is vital to have ideal light control for sleeping conditions – no matter the time of day.  Appropriate window coverings also take the risk out of your little one's environment.  Your child's sanctuary awaits and so does your sanity!
We offer Window Covering Solutions for:
Products such as Applause, Duette Honeycombs, Plantation Shutters & Vignette Roman Shades are ideal for this environment.  These products are simple in nature and extremely functional.  Their simplicity allows them to have very few moving parts, and some are available in cordless and power rise (battery powered) . With the Room Darkening Feature, you control how much light comes in, with the ability to have the room almost pitch black if you choose.  With so many options available, you will never again worry about your child waking from these nuisances!
We can't sing them a lullaby for you, but we sure can help with all the rest!  Let us come out and show you all of our great solutions for this very important parenting issue.