The New Year always starts out with such fervor. This is the time of year when we set goals for ourselves. The trouble is, we are often not prepared to LIVE those goals, finding ourselves defeated after a short time. The key to developing positive habits is to have everything in place to ensure success. Window covering solutions, from Skyline Window Coverings, will help you do just that! We have ideas that will help you create an environment where you cannot help but achieve your goals for a happy, healthy New Year!
Health Begins in the Kitchen.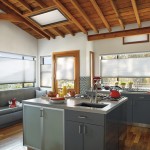 You cannot expect to achieve weight loss or fitness goals without getting down to the basics: Your health starts in your kitchen. You need to transform your kitchen into a place that has a positive vibe of energy and organization. Window covering solutions, like the organized, energy efficient option of Applause Shades will create an environment of healthy living by offering adjusted amounts of natural light with a welcoming glow. An elevated mood will increase your chances of developing healthy habits. Featuring natural light in your kitchen will allow you to prepare healthy meals and make positive food and snack choices for you and your family.
Sleep Will Restore You.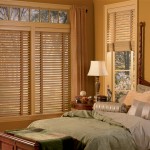 Any goal will be easier to attain with proper rest. When was the last time you got a good night of sleep? Window covering solutions for improved sleep should include privacy for relaxation, room-darkening to protect against disturbances, sound absorption to block out noise and energy efficiency for temperature control. When you create this ideal atmosphere, restorative sleep will be yours, and you will wake invigorated and refreshed…ready to take on the challenges you have set for yourself! From blinds and shades to shutters and drapery panels, our team at Skyline Window Coverings will design a space perfect for you to achieve restful sleep.
Increase Your Productivity.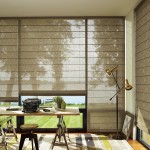 When we plan goals for ourselves, being organized and productive towards accomplishing those goals is half the battle. Be prepared with window covering solutions that increase your productivity. The best environment is one where your mood is positive and you are able to spend as much time as you need. Therefore, your office or den should feature levels of light control, so you can adjust the light based on your actions during different times of the day. Temperature control is key to feeling comfortable. Natural light will put you in a good mood, while the sunlight energizes you to stay focused on the project at hand. Find success this New Year with just the right atmosphere to become a more organized, productive version of yourself!
Rekindle Those Relationships.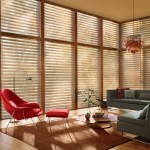 There is nothing more important to us than the people we love. One of the most popular resolutions this year will be to put down the devices and embrace the relationships right in front of us. How long will these resolutions last? It depends if you have created the right conditions for everyone involved to stay involved. Spend time together with your family and friends – sharing meals, playing games, enjoying each other's company. Window covering solutions can offer you the ambiance you need to keep these moments at their finest. From the enjoyment of conversation around the dining room table, to the quiet relaxation as you watch a movie together in your family room, your special moments deserve special light control options. Window covering solutions, like the versatile Silhouette window shadings, can provide the right circumstances to make your future memories a success.
The New Year is here. It's your chance to make a fresh start. Do it the right way by creating environments within your home that will help you accomplish the goals you have set for yourself. With window covering solutions to improve the atmosphere in those rooms, you can't go wrong. Contact our team, at Skyline Window Coverings, for a free, in-home consultation.