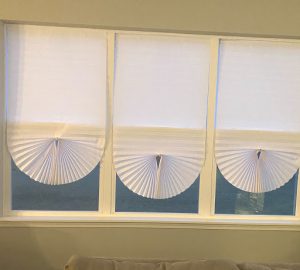 When Zach and I built and moved into our new home a year ago, we envisioned a big open floor plan, a few playrooms for the kids to enjoy, a big kitchen, and a mudroom area to store many outdoor items. One thing we didn't realize was that our home didn't come with any window coverings–which was something we really needed.
Cue the Temporary Blinds…
Living in a cul-de-sac has its advantages and disadvantages. We love being close to our neighbors, but maybe it's a little too close at times. Up till now we had not spent time picking window treatments or blinds on any of our bottom level windows. This was something that we needed to get done to get our privacy back within our home.
What to Do?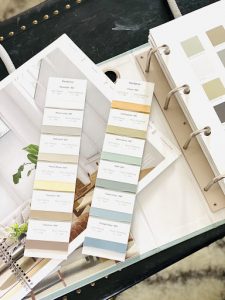 I wanted to find a quality, well-established and trusted company to help us plan our next move in window coverings. I came across Skyline Window Coverings which not only is local to the Chicagoland area, but also offers high quality products, such as Hunter Douglas.
The company has a variety of options for picking window treatments, such as shades, shutters, coverings and even smart blinds! You'll remember we installed smart blinds in our upstairs playroom, and it's been a great addition to our home.
However, I knew I wanted something different for our bottom floor windows, but wasn't sure what to get. Bring in the experts!
Consultation
They offer free consultations with one of their designers, and Julie came over to my home to talk one-on-one about what was important to me, and my family. We also discussed what we were looking for overall–as far as privacy, color and function customized just for us. While this is an incredible way to get a first-hand experience on what you can envision in your home, they also have a showroom to help narrow down your choices, too.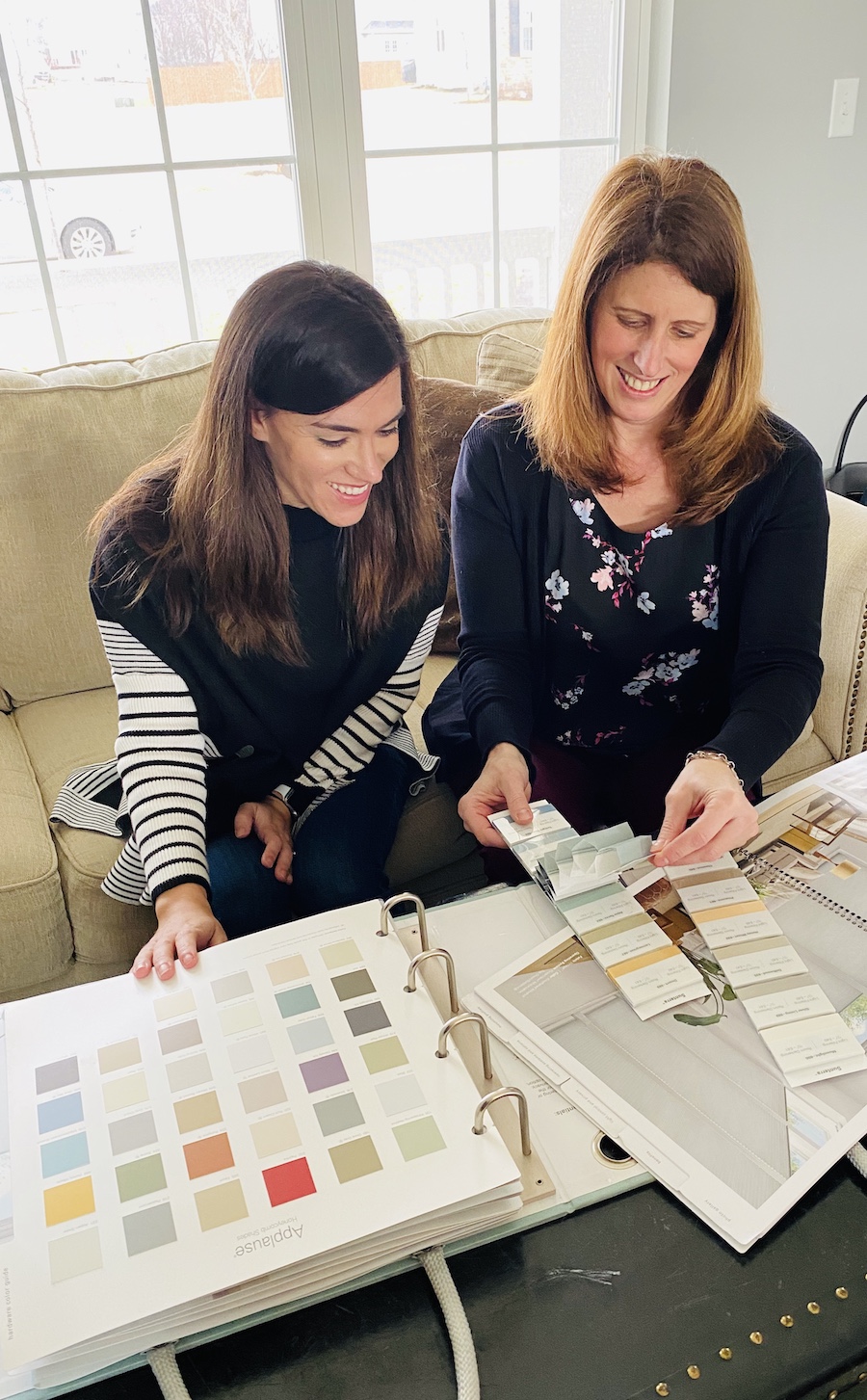 Julie is extremely friendly and knowledgeable when it comes to window coverings. She came over with a variety of swatches, colors, textures and prints to pick the best ones with our wall coverings, furniture and overall idea.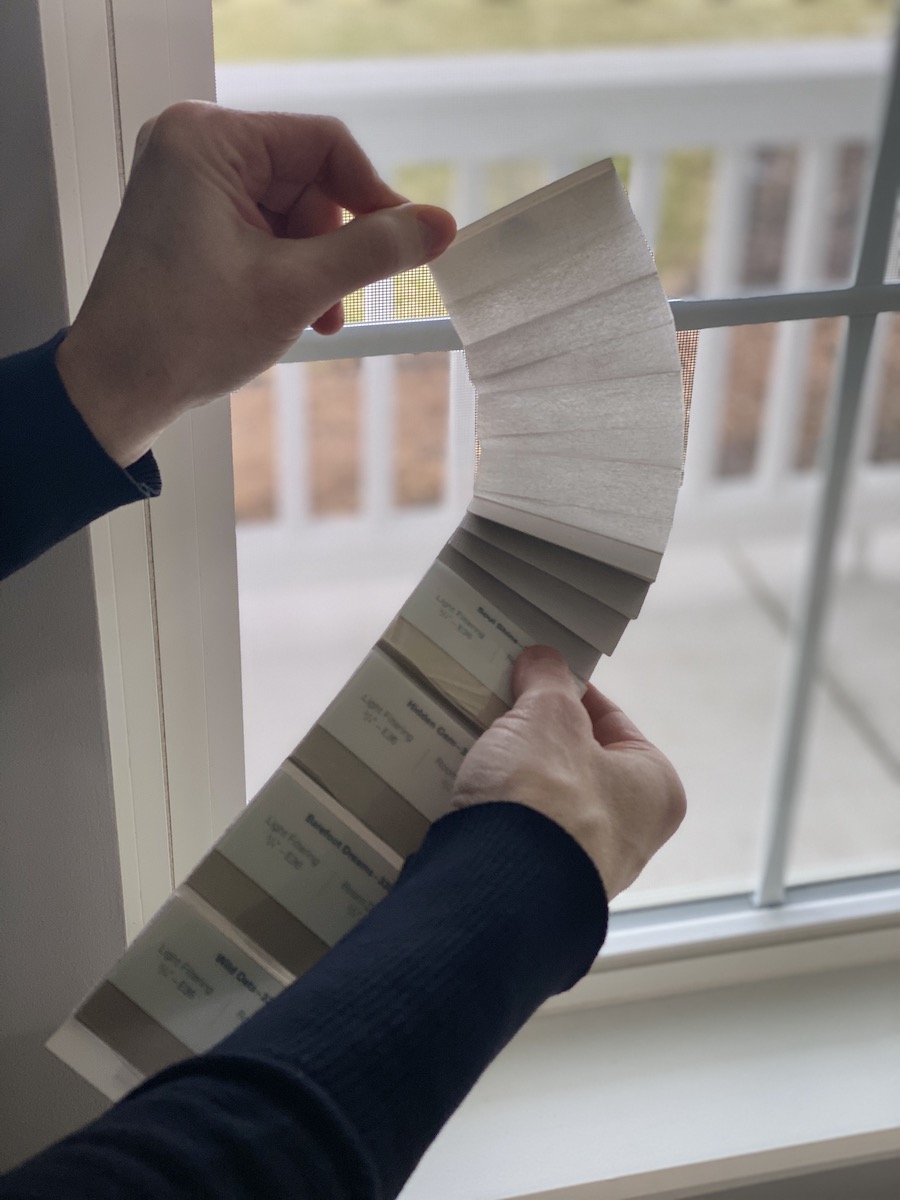 I didn't have a clue as to how many options coverings and blinds there were to choose from, and she made it not overwhelming, but exciting! Thanks to Julie, (who has over 20 years of experience), she was able to help me decide what would work best in each room. She even explained what their showroom is about, too.
The Showroom
A little unsure about bringing your kids with you to a showroom? Not to worry, Moms! Everything is child-friendly, and there is plenty of space for your children to look at options for your kitchen, bedroom or family/dining room areas. Don't feel that bringing you children with you will make it difficult, but in fact, it may be fun to show them the process and get their ideas, too!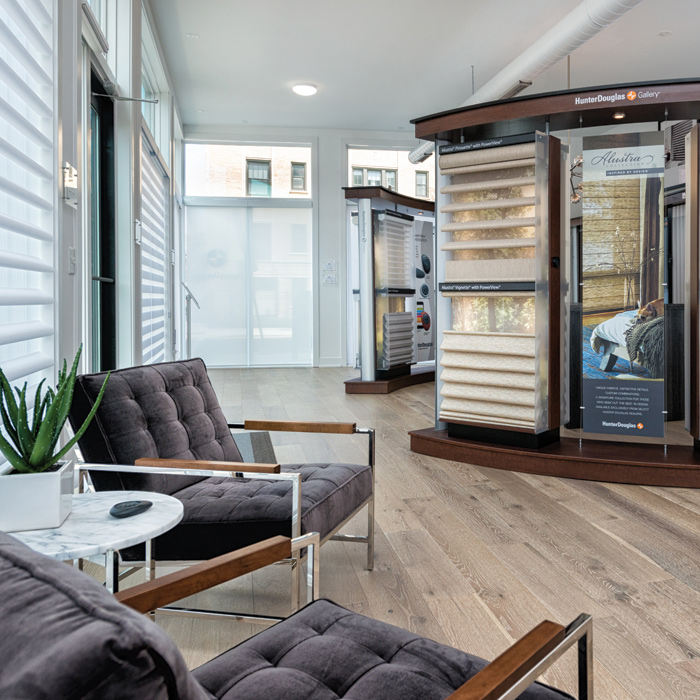 Stay Tuned!
I can't wait to share what we choose, why we choose it, and give you the final result of what it looks like! Stay tuned!