When you think of shutters, you probably envision clean lines, sophisticated charm, and classic style. Evoking nostalgia while tapping into contemporary design, shutters do a lot to make a house into a home. They're not always ideal for every room, though. You might need more versatile light control than they can offer. So, if you love the look and feel of shutters, but need the benefits of modern window shades, then "soft shutters" will be your dream come true. Pirouette and Silhouette window shadings give you the timeless look of shutters and the innovative function of modern window shades. Here's our favorite reasons for loving these sheer shadings…
They're Beautiful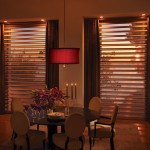 Pirouette window shadings are beautiful, and they create beauty in rooms by transforming natural light. Their soft, fabric vanes are attached to a sheer backing, so they appear to float horizontally in place. This shutter-look is enhanced by the benefits of the sheer. Entering light turns from harsh glare or direct rays into a gorgeous ambient glow that spreads evenly throughout the room. Warmth and beauty fill the space. With easy-tilt vanes, you can personalize adjustments to make the lighting perfect. Plus, you have options for room-darkening and motorization. PowerView Automation makes day-to-day adjustments of modern window shades on floor-to-ceiling windows as easy as tapping a button or even scheduling your favorite scenes to occur automatically so you don't have to do anything. If you choose Pirouettes, your home and life will radiate beauty.
They're Sophisticated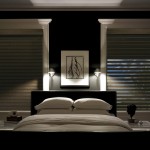 Silhouette window shadings present sophisticated style and function. Their Signature S-Vanes float between two sheers for superior light control and a gorgeous view-through. Welcoming natural light into your room, the sheers work to filter and diffuse it so that the atmosphere is perfect. They also let you enjoy the landscapes just outside your windows, but give you daytime privacy by obstructing the view in. Unprecedented privacy and light control, though, comes with A Deux. Featuring two shades that share a common headrail, A Deux is a revolutionary advancement from Hunter Douglas that allows a Silhouette to be paired with an independently-functioning, blackout roller shade. With PowerView Automation, you can automate one or both of the modern window shades for convenient operation. Silhouettes will give you striking sophistication and the highest levels of privacy, light, and UV control.
They're Exclusive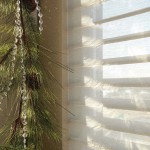 The Alustra Collection is exclusive. With fabric and design options you can't get anywhere else, Alustra Pirouettes and Silhouettes will give you a truly custom look. Exquisite fabrics, textures, and layers enhance the beauty and sophistication of your modern window shades–as do metallic hardware finishes and designer features. Create a subtle, color-coordinated effect with a tinted back sheer, a refined look with metallic accent vanes, or an intriguing appearance with textured front sheers–all available only with Alustra shadings. Adding custom Alustra Pirouettes and Silhouettes to your home will make it stand out with unmatched elegance.
Modern Window Shades: What's Not to Love?
We know that you'll love the beauty and function of Pirouette and Silhouette window shades. If you're ready for the time-honored look of shutters and the benefits of modern window shades to grace your home, we're ready to help! Contact our team at Skyline Window Coverings for a free, in-home consultation today.