Do you need design help, but something is stopping you? You're not alone. While we totally understand the obstacles you're probably facing, we 're here to tell you, don't let them stop you! Does any of this sound familiar?
It's finally the weekend and you're looking forward to sleeping in–you deserve it after a long week. As morning approaches, and the sun starts to rise, your room is filled with bright light, making it impossible to relax.
You're planning a private dinner with your significant other; the lighting is romantic, dinner smells great, and everything seems perfect, until you notice your neighbors outside, with the perfect view right  into your dining room. 
Walking by the windows of your home, you feel a draft, now that it's beginning to cool down outside. Your mind instantly races as you think about the chill of winter that's on its way…
If you're experiencing light, temperature or privacy issues, you deserve better. It's time for design help! We understand what might be stopping you…and why you shouldn't let life get in the way of your happiness…
Are You Embarrassed?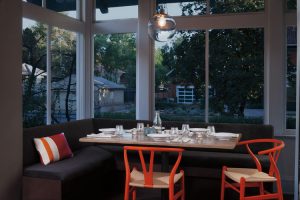 Broken blinds, outdated style, bare windows…we've seen it all. Maybe you don't know the difference between blinds and shades or anything about interior design. We understand! Don't feel embarrassed. Instead, feel empowered to change your environment. The best thing you can do is schedule an appointment with a professional to walk you through ideas and explain your options. From design to function, you'll get all of the information you need. Your designer will listen to your style goals and show you gorgeous fabrics. And, you'll gain incredible function with our design features. Let your designer inform you on everything you need to know about window treatments.
Is Your House A Mess?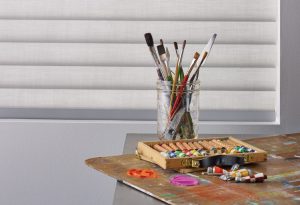 Does the thought of inviting someone into your "messy" home make you anxious? There may be dishes piling up in the sink, toddler toys covering your floors, and laundry sitting on the dining room table. But, guess what? We don't mind at all! We're here to provide design help and life-changing solutions for your home. Let us come on in, and snuggle up next to Rover, while you slide over that basket of laundry and invite us to sit down. We'll figure out solutions that will make your day-to-day life simpler.
Do You Have Trouble Deciding?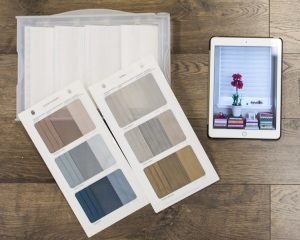 Blinds, shades, shutters…what's the difference? We hear this a lot. Nowadays, there are so many options to choose from when it comes to window treatments. There are different fabrics, styles, features, and functions. It can certainly be overwhelming. But, with our design help, we'll walk you through ideas that fit your needs and your style. Instead of scrolling through photos of window treatments in a stranger's home, experience your options right at your fingertips. Avoid the hassle of going to a big box store, and instead see the products in your own home. Tell us what you're envisioning, and we'll take it from there.
Get Professional Design Help
You've been dreaming about new window treatments, but you don't know where to begin. You've never had an in-home consultation, so you don't know what to expect. Set all of your worries aside, and let us guide you to amazing solutions for your home. Our team offers incredible design help, custom to your goals and desires. Don't wait any longer to transform your lifestyle. Contact us at Skyline Window Coverings today to set up your free, in-home consultation.