You know that warm, fuzzy feeling you get when you're snuggling a puppy? That's the essence of hygge. The word comes to us from the Danish culture, and it's taken the design world by storm over the last couple of years. Why? Simply put–we all need more comfort, cozy, contentment in our lives. And having a cool term to describe that state of being just seems like the icing on the cake. But, how do you embrace hygge throughout your home? We have inspiration and tips!
How to Get Started…
The best thing to do is to brainstorm elements that feel cozy to you. Does brainstorming feel a little too studious? Maybe. But, you'll appreciate it as you're designing the rest of your home–you may surprise yourself with what you like. And, while creating a cozy atmosphere seems a bit obvious, it's easy to struggle because you can get overwhelmed with options. For me, I love fabrics with textures–that I can see and feel, like knit throws and plush pillows. A bit of greenery always adds refreshment to a space. And, of course, the option for a hot drink–no matter the time of day–will always be part of my hygge.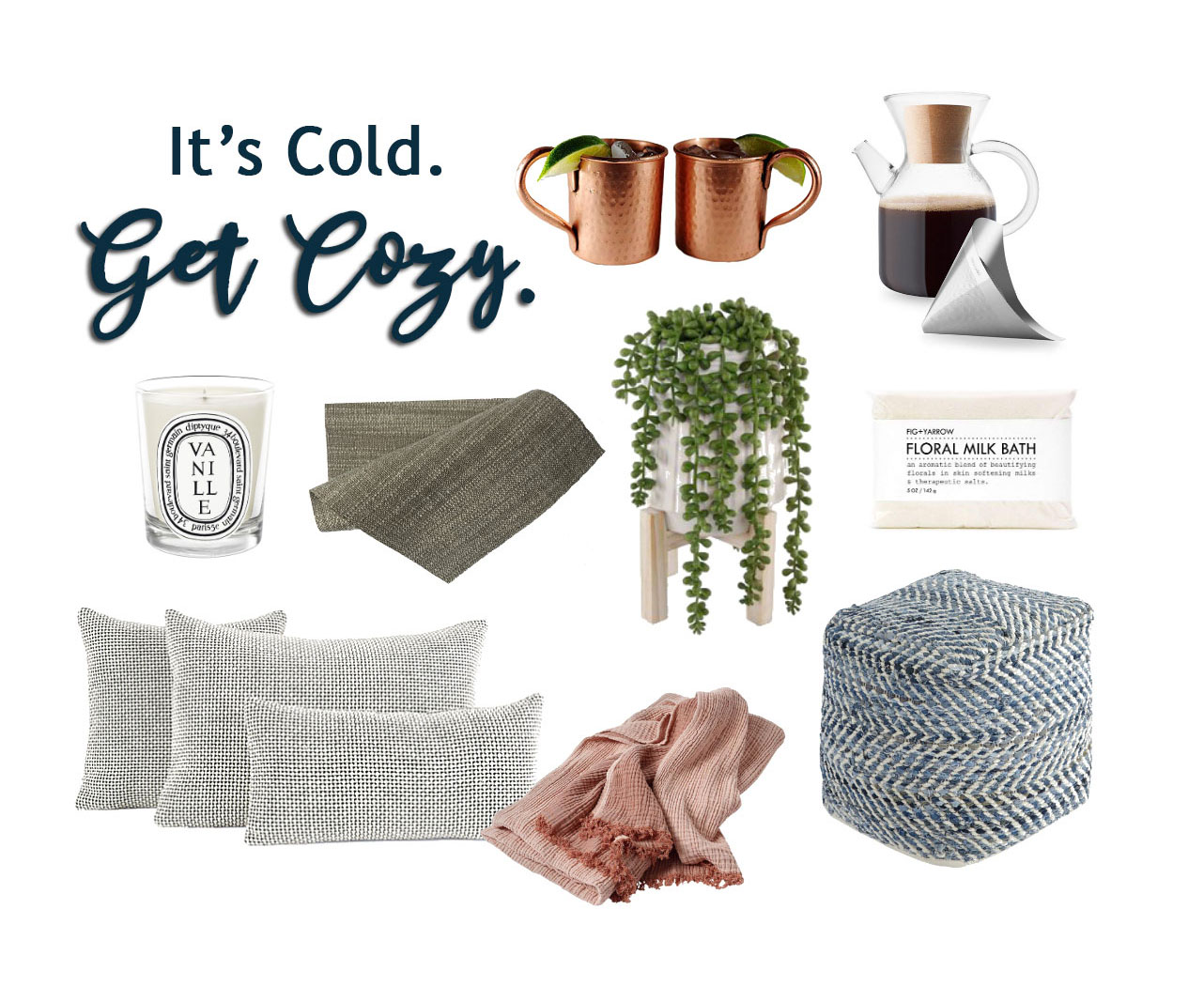 The Living Room
This room is the perfect place to start. This is the space where you and your family probably spend the bulk of your time. It makes sense that this should embody hygge. And, it may already have some of the pieces you love.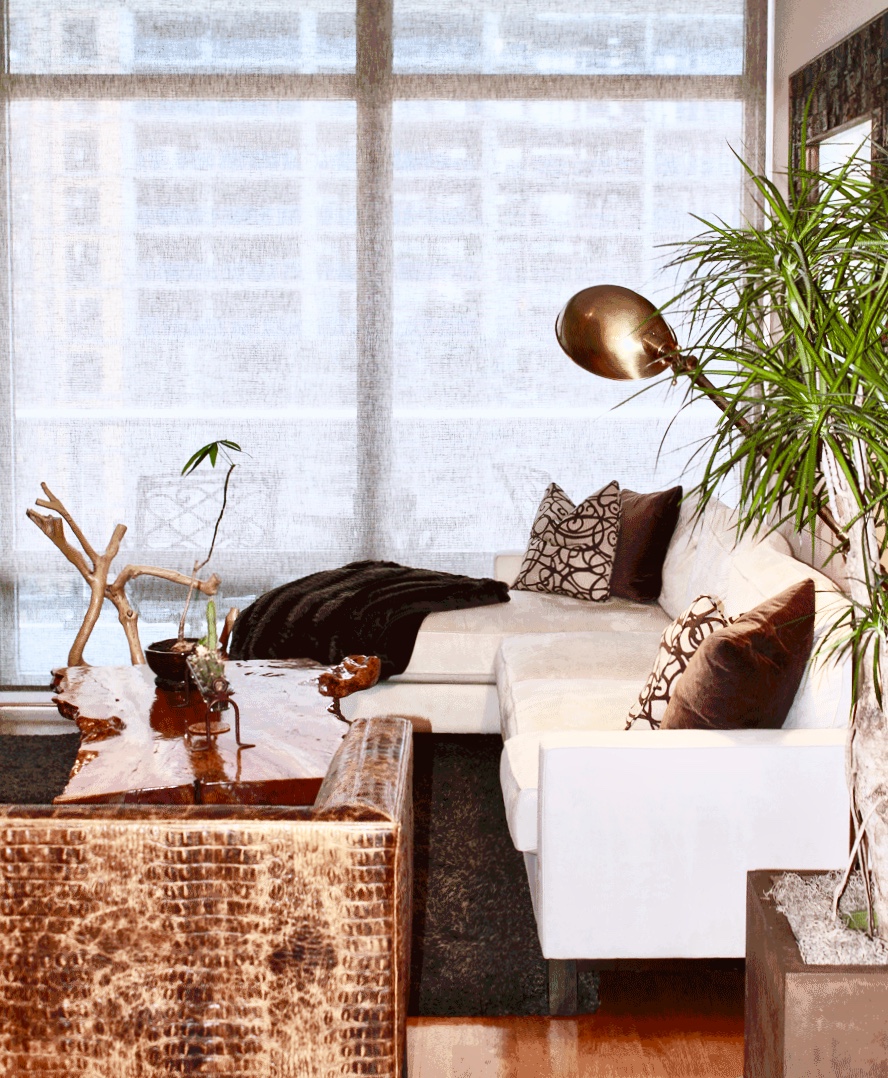 If your space feels too large and open, try moving furniture closer together–conversation style–to make it feel cozier. One aspect of hygge is the importance of time to self, so make sure you have a comfy spot to read, sip your tea and just "be."
The Bedrooms
The fun part about adding hygge to the bedrooms in your home is the personal aspects. Everyone can have the elements they love. This time of year is chilly, so bring on the layers of bedding!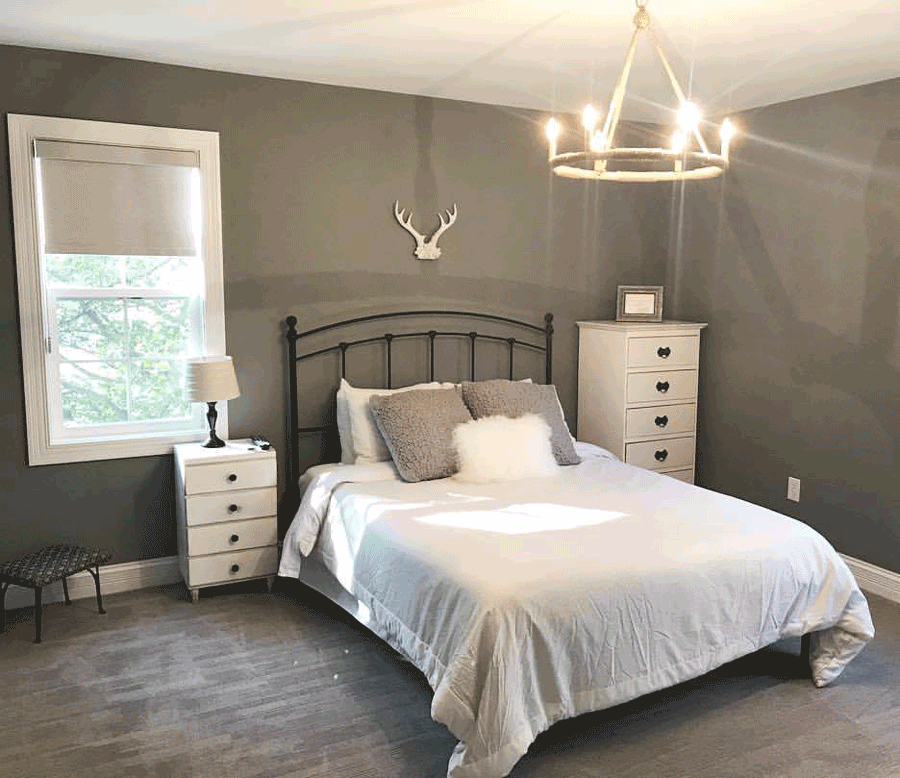 We love the refreshing feeling of removing "extra stuff" from the bedroom–clutter can increase your anxiety (so very anti-hygge), so put things away! And, we don't have to tell you how important it is to have room darkening options in the bedrooms–everyone will cozy down and sleep better!
The Kitchen
This is where it gets serious. If you are a coffee or tea drinker, we know your hot drinks are important to you. Make sure you have what you need to make it easy to get your fix. Mugs that make you feel happy on the inside will start your day off right.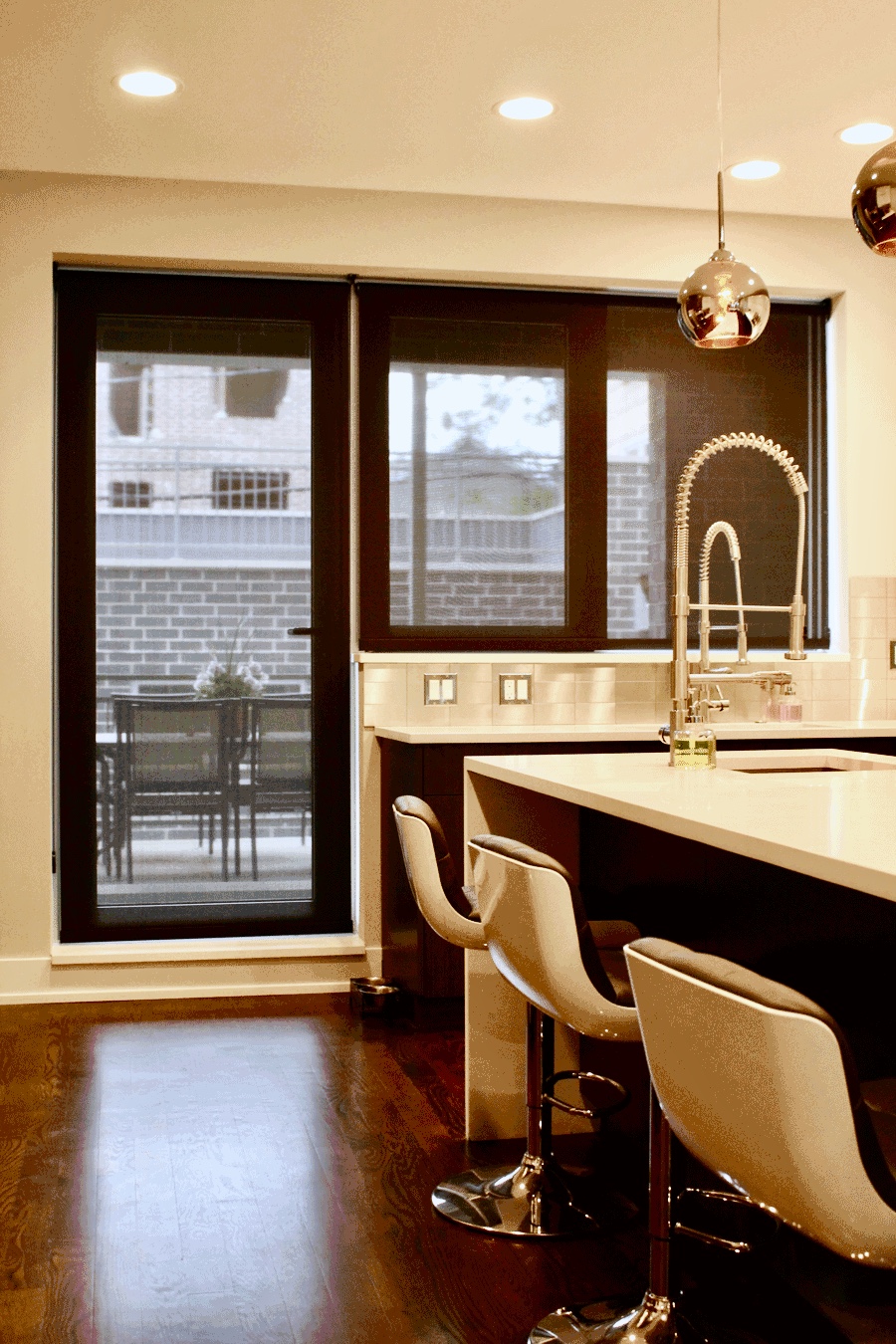 Greenery looks great here, mixing that refreshing feeling with ties to the natural world. And, because the kitchen can be a gathering area, make sure you have comfy seating to keep those spontaneous meetups going.
The Dining Room
Spending time with the people you love–friends and family–is such an important part of hygge. Saying, "We have to get together!" isn't enough. Take out your calendar, and start planning time with each other. Share a meal, enjoy a bottle of wine, indulge in dessert–all of this paired with laughter is what creates happiness and memories.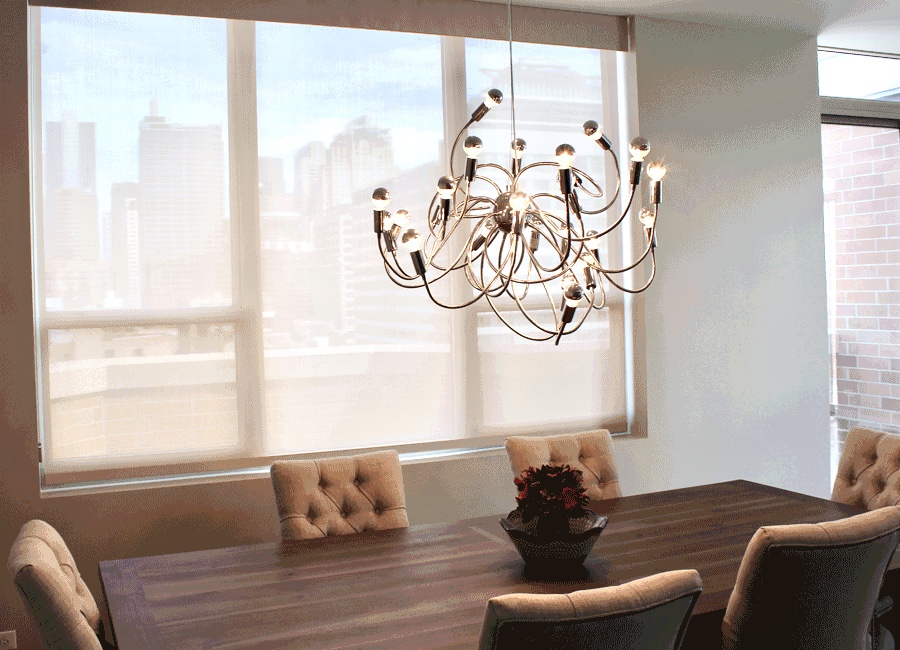 Your dining room is all part of increasing the hygge. Make sure the lighting is customizable–for every occasion. From mid-morning brunch to evening dinner, a comfortable atmosphere with the right light control can make or break this space.
The Bathroom
Hygge? In the bathroom? Yep! Just think about it: This is the space where you start and end your day. It should have elements that make you feel comfortable and content. How to do that? Color is important. Make sure the colors that you've chosen bring out the right feeling…relaxation, calm, peaceful.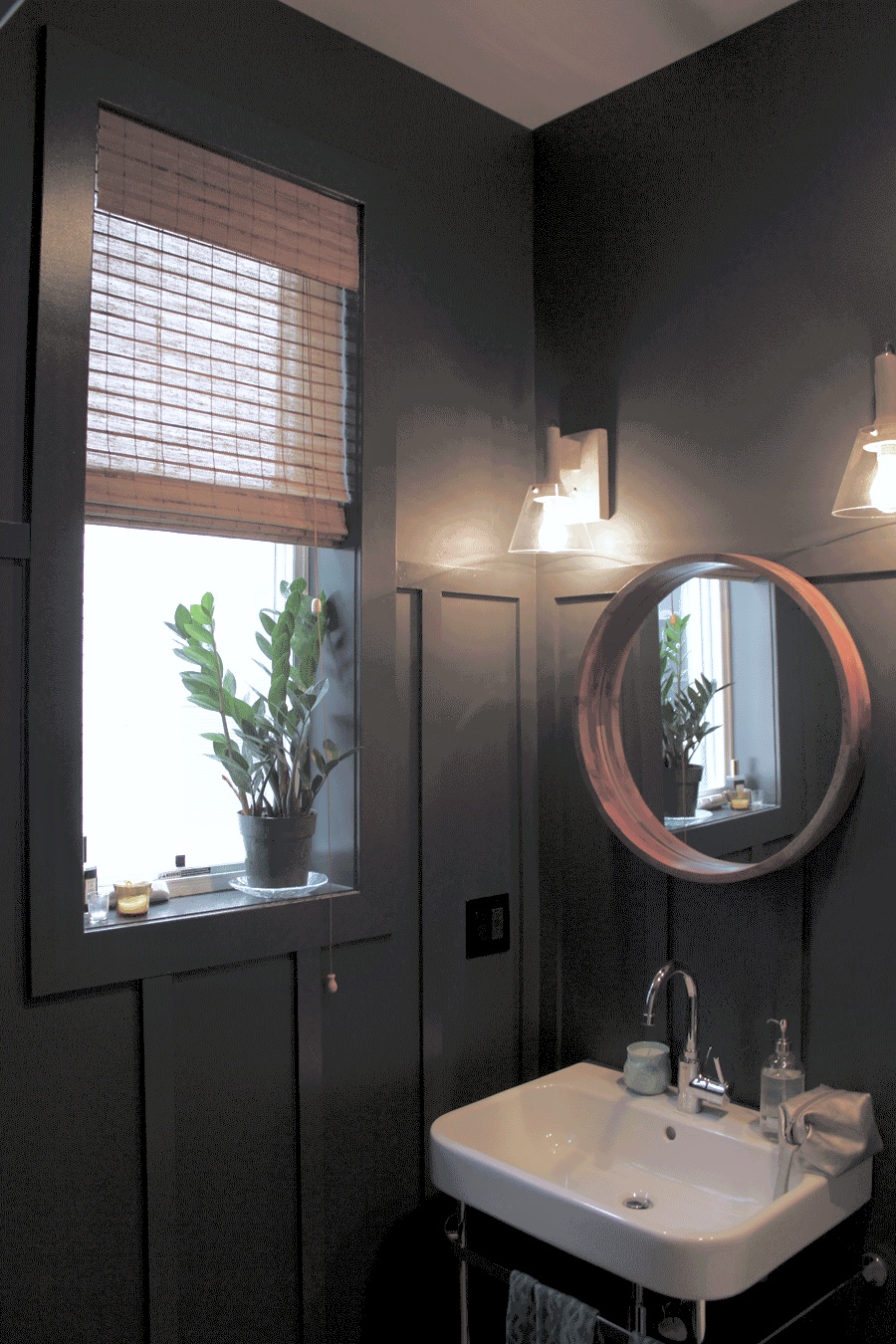 Natural light enhances your mood–make sure you can access it. And, make sure you take time to treat yourself to a hot bath every now and then. With hygge, time to self is vital–but in our busy world, we have to be intentional about it!
Embrace the Hygge!
You deserve to embrace contentment, coziness and comfort in your home! By channeling hygge, and prioritizing what makes you happy, you'll create the perfect atmosphere in your home. And, our team at Skyline Window Coverings can help. Our specialty is creating the ideal balance of ambiance, style and function. Contact our team for a free, in-home consultation today!