Are you living with hard to reach windows? Have your windows been ignored because they are hard to reach? Leaving them bare has seemed like the only solution…it's worked this long, right? Well, we're here to tell you that there are simple solutions to enhancing and embracing your hard to reach windows. Bare windows are not the only option; in fact, bare windows can cause damage and an uncomfortable ambiance. Take a look at some of our solutions for hard to reach windows. A simple solution can transform your home!
Solution #1: Find the "Right" Window Treatments
If your windows are bare, we probably know why:
They're out of reach.

They're uniquely shaped.

You enjoy the light and view.
Luckily, there are window treatments that will cater to all of your needs. We offer custom window treatments–meaning your uniquely shaped windows can have beautiful coverings–which will only enhance the beauty.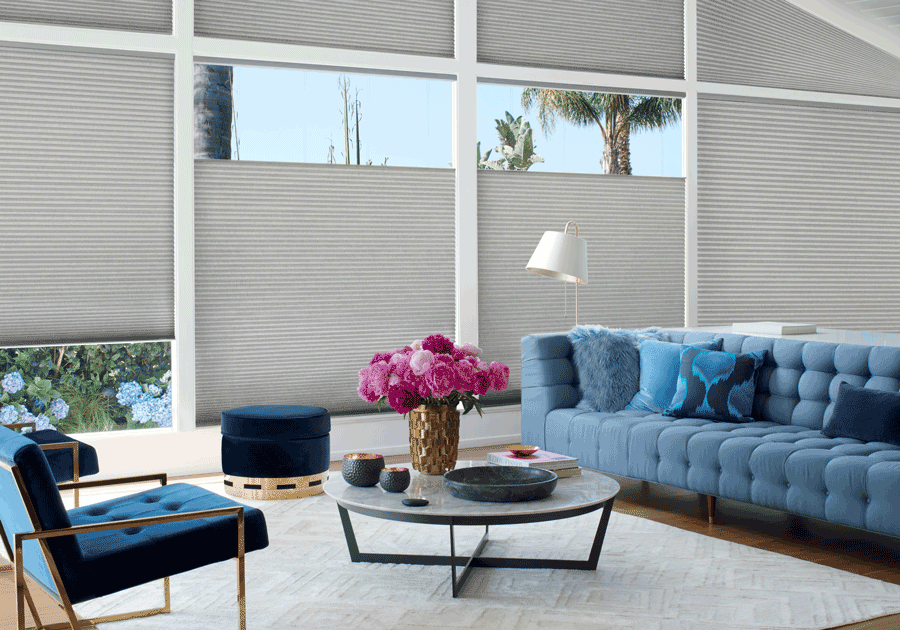 If you love the incoming light, you can have the best of both worlds. Because too much light can cause frustrating glare, overheating and faded furniture, you need a custom solution, like this top down bottom up feature, to have the light enter while you also experience the protection you need. 
Solution #2: Embrace Your Hard to Reach Windows
If your floor to ceiling windows are divided into parts, it can be a perfect solution to your problems! While you might feel that you're stuck with a wall of windows, if you have transoms, like the ones seen here, you can use that feature to create daylighting.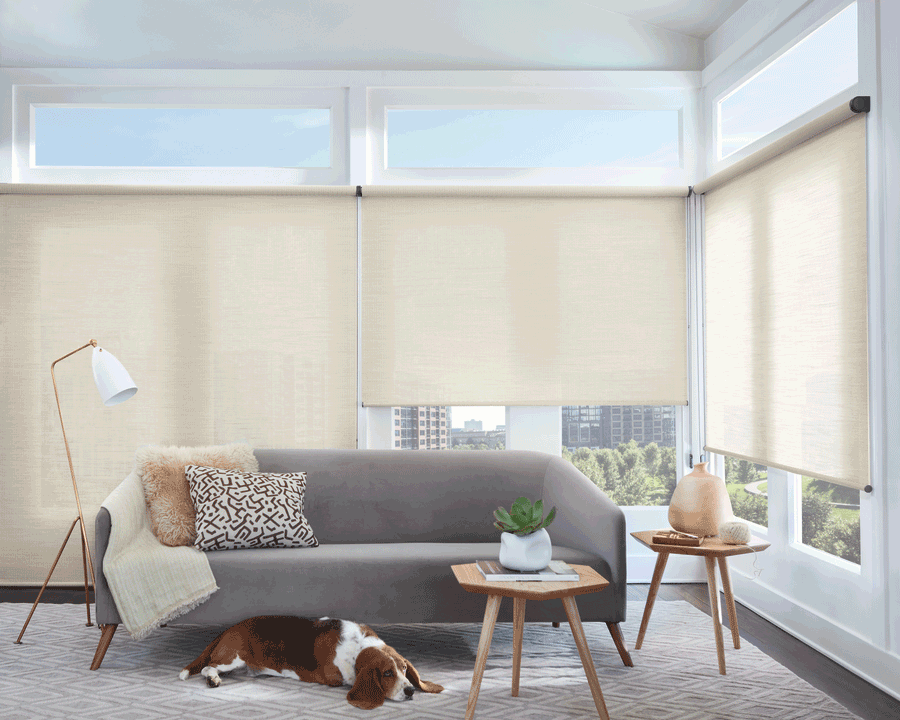 By covering the bottom portion of your window, you're gaining light control, privacy and UV protection, all while reducing the glare. But, those hard to reach windows bring valuable light across your ceiling. And, if you have windows facing more than one direction, you can adjust shades to block direct light while allowing indirect to enter.
Solution #3: Accentuate the Character
Hard to reach windows might lend to the character of your home. So, it makes sense that you don't want to cover them up. On the other hand, you shouldn't suffer frustrations just to maintain a certain look. With custom solutions, we can enhance the character while you enjoy the benefits that window shades have to offer.

You can still enjoy the view. The right amount of light will enter. And, the look of your home will be unique with custom shades that accent the character of your home.
Solution #3: Add Convenience with Motorization
You may feel like you have the perfect window coverings and great access to your tallest windows. The problem is, you don't feel like manually adjusting them all the time. We don't blame you!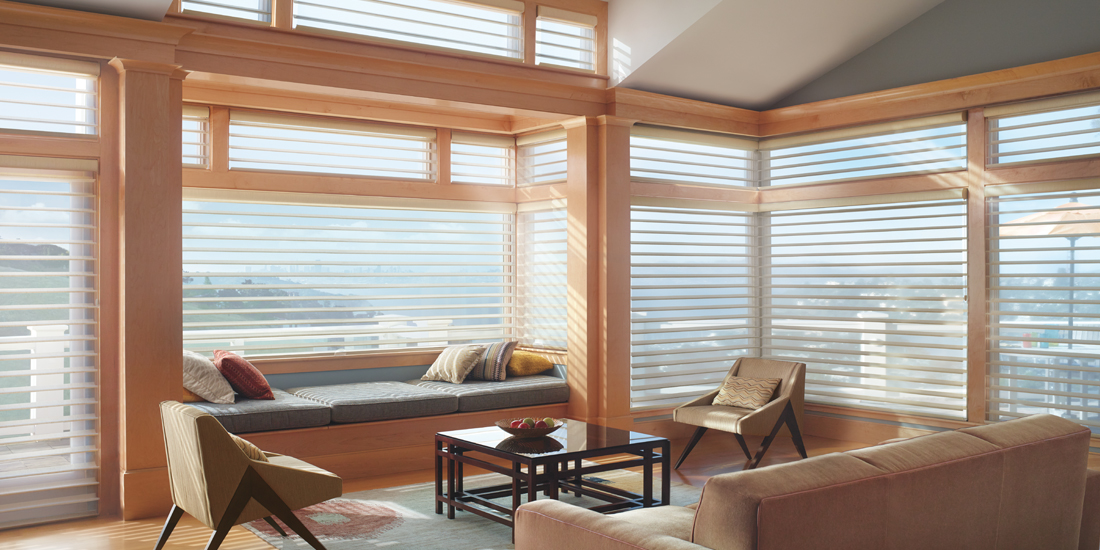 The solution? Automated blinds. They allow you to create a schedule, save all your favorite settings, and even integrate with your smart home system. All that's left to do is to simply stand back to watch as they automatically adjust. Do you want smart shades to close during the heat of the afternoon, but open by the time you get home from work? It's all possible with smart home integration. You'll get the most use out of your windows without the inconvenience of adjusting the light and privacy by hand.
Bring In the Experts!
Much of the time, your hard to reach windows give your home a unique touch, which is why they should be loved! Don't settle on bare windows just because they're out of reach-embellish them with beautiful window coverings and get the light and privacy you deserve. Do you have questions about your largest windows? Are you ready to embrace them? Contact our team at Skyline Window Coverings for a free, in-home consultation. We can't wait to transform your home!