Paint, Pillows and Big Projects:
Get Your Home Ready for the Holidays.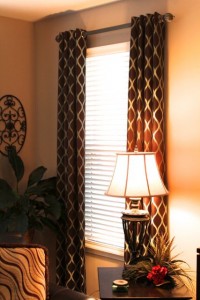 It is hard to believe the holidays are just around the corner. For many of us, that means visitors and celebrations are in need of preparation! Whether you are hosting, decorating or just sprucing up your house in the name of tradition, it can take some planning and time to have your house just the way you would like it to be. Are you ready to get your home ready for the holidays? Here are some tips to help…
The Walls: Get your home ready for the holidays by adding a new wall color, or even just an accent wall.   New paint can add subtle changes, or a trendy hue can add just the pop of color you are looking for, which will change the atmosphere of the room. The choices are endless, and a new design will brighten up your holiday season that much more!
The Accents: Pillows and other unique decorating pieces can add a hint of sophistication and design without the time commitment of a remodeling project. You can get your home ready for the holidays quickly by adding accents. Look for pieces that reflect your personal style; they can become wonderful conversation starters when your guests arrive! As important as decorating can be, un-decorating can be just as important. De-cluttering your home can change the atmosphere of a room to make it clean and airy.
New furniture? New flooring? New window treatments? These interior design projects can improve both the style and function of your living spaces just in time for the holidays! But while these alterations and additions to your home allow you the dynamic look you may be going for, it can take weeks to order and have installation scheduled. Plan ahead so you have time to choose the best products for your space, with time to make the project a success and get your home ready for the holidays!
We would love to help you make design choices which will add to your enjoyment of your home for many holidays to come. Contact us to schedule a free in-home consultation with one of our design specialists!